Sport England has just released its latest Active Lives report  – and the news is encouraging.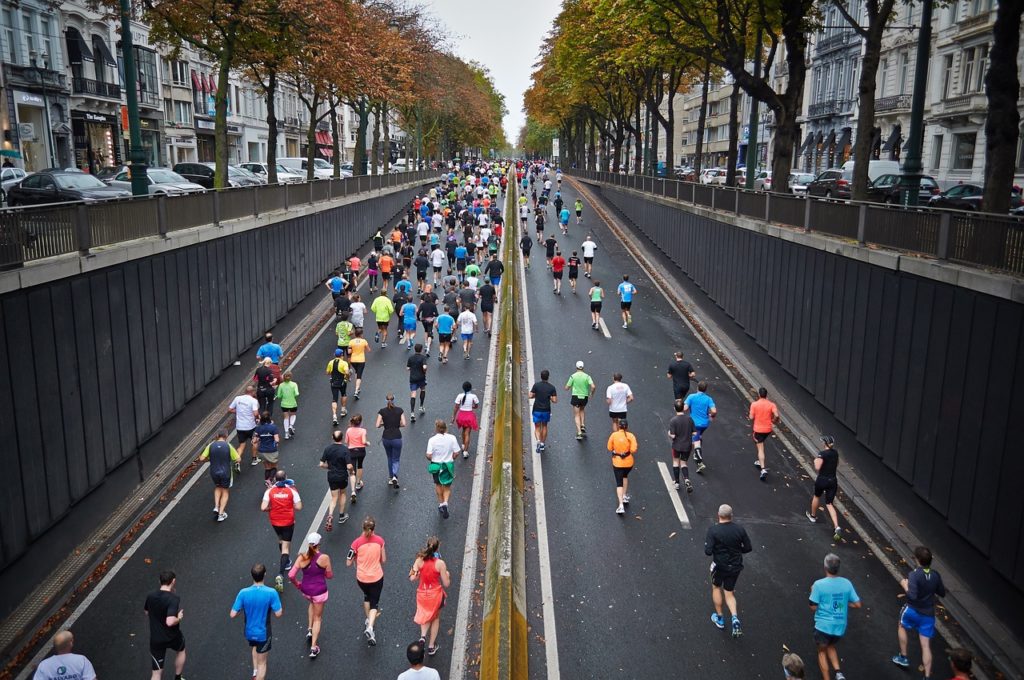 The study takes a comprehensive look at adult (16+) sport and physical activity in England. Between November 2017 and November 2018 the numbers of adults who were regularly active (engaging in at least 150 minutes of moderately intense activity a week) has increased by nearly half a million, driven primarily by an increase in the number of women who are regularly active.
The report also shows the positive effect on participants' mental wellbeing, with those adults classed as active scoring highest when asked questions such as "How happy did you feel yesterday?" and "How satisfied are you with your life nowadays?" Active adults were also the most likely to say they can achieve most of the goals they set for themselves, and even if things are difficult they keep going until they achieve success.
At Spring we are well aware of the benefits physical activity confers, so we've created a range of activities and behaviours to support our team's physical health. Springers can take advantage of an hour's personal training at the gym every Friday, and Tuesday sessions alternate between yoga and boxing. We often hold walking meetings too, finding them great for firing up the creativity neurons.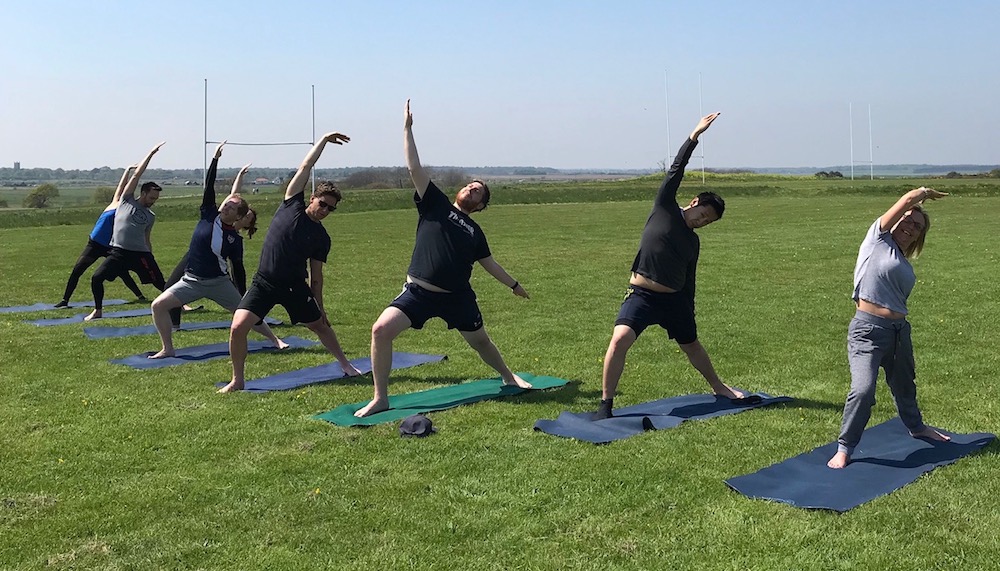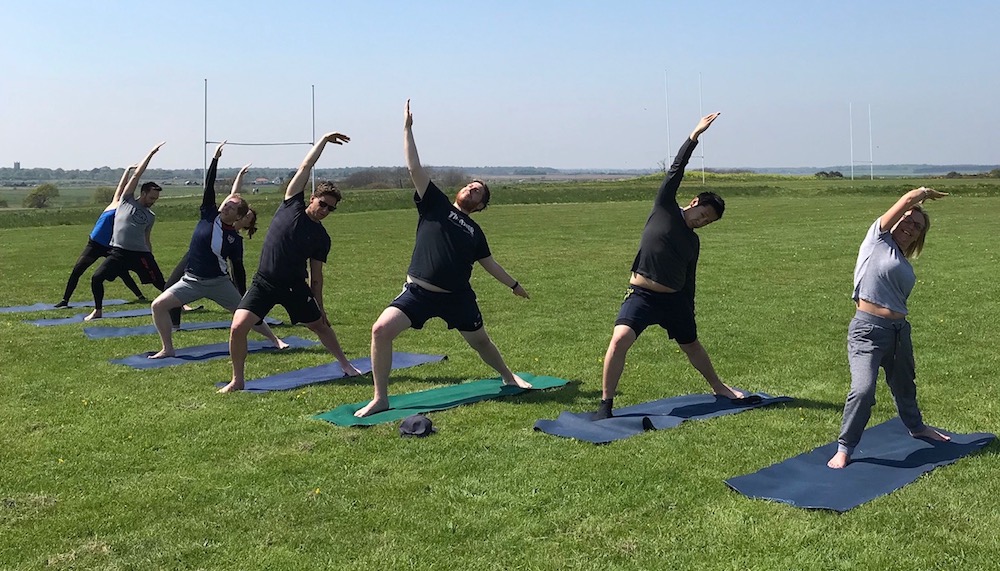 The Springers are an active lot away from work too. Erika is a dedicated fitness fanatic and long-distance runner, while Simon is in the gym at least twice a week. Glen still cycles the 15 miles to and from work come sun, rain, frost or hail, (plus a few thousand extra miles for fun every year) while veteran Adnams 10K finisher George can often be found thwacking balls about on the tennis courts.
Mat and Sean are now avid yoga-ites, Katie is hard in training for the First Light run, an event taking place in Lowestoft at summer solstice, and Su is getting powerfully into the boxing, unleashing a surprisingly strong right hook on her sparring partners at every opportunity.
Sticking with the fighting theme, Chris is working towards his Krav Maga black belt grading later this year, Richard continues to teach Ju-Jitsu to children and adults, and Lucia has several Kuk Sul Won European trophies stashed in her cupboard.
And we're nearly at that time of year when the sea has reached a reasonable temperature for swimming. There's no better way to prepare for a day's work than a quick dip in the morning …