Alexander Hughes is one of the world's best known and networked executive search firms, dedicated to finding leaders and other senior executives for businesses and organisations. Founded in London in 1957, the business now has 54 offices in 45 countries across the world. Spring's been working with the London team this year to create their new website.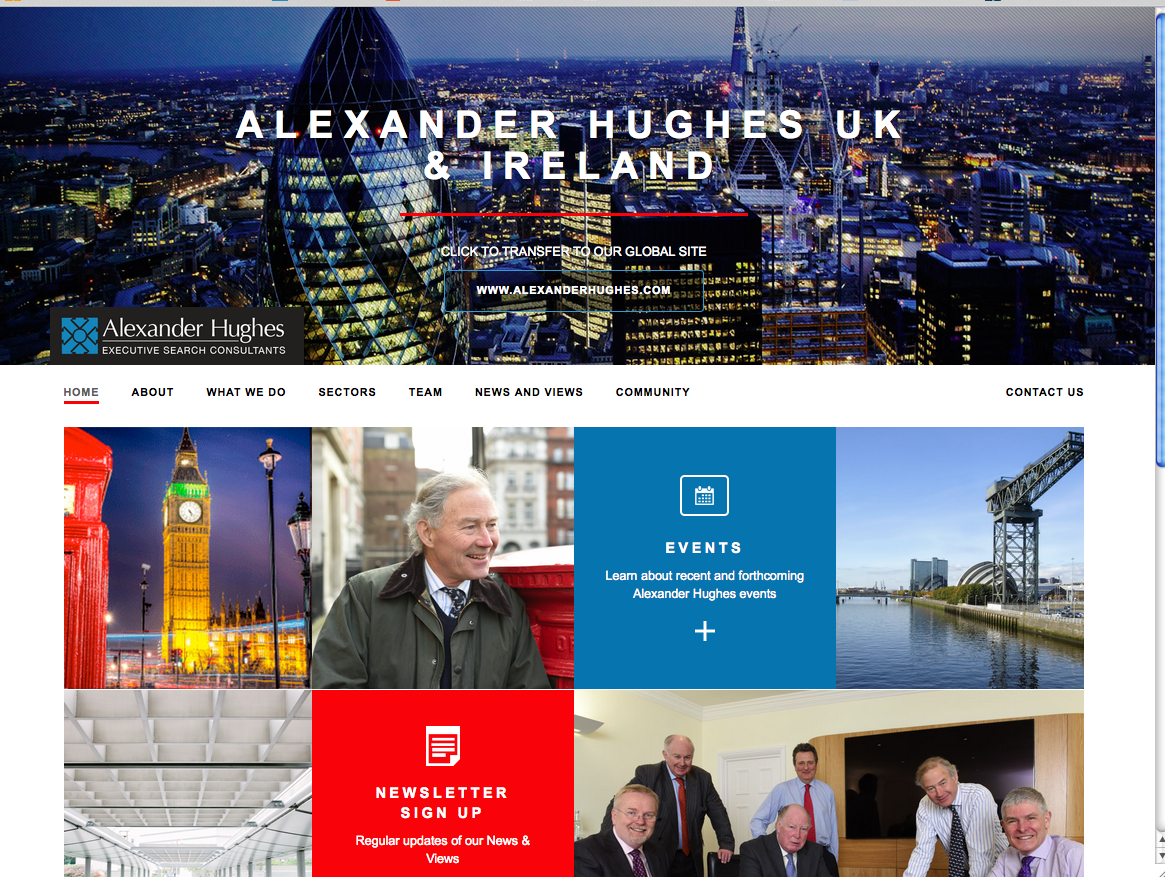 Built using a CMS platform which can be kept updated with news, events and other updates by the Alexander Hughes team, the site is responsive for use across desktop, tablet and mobile devices.
The site's appearance is designed to communicate Alexander Hughes's range of activities in an appealing, fresh way that suits the market. It's easy for site visitors to find out more about the business, the sectors in which it operates and Alexander Hughes consultants.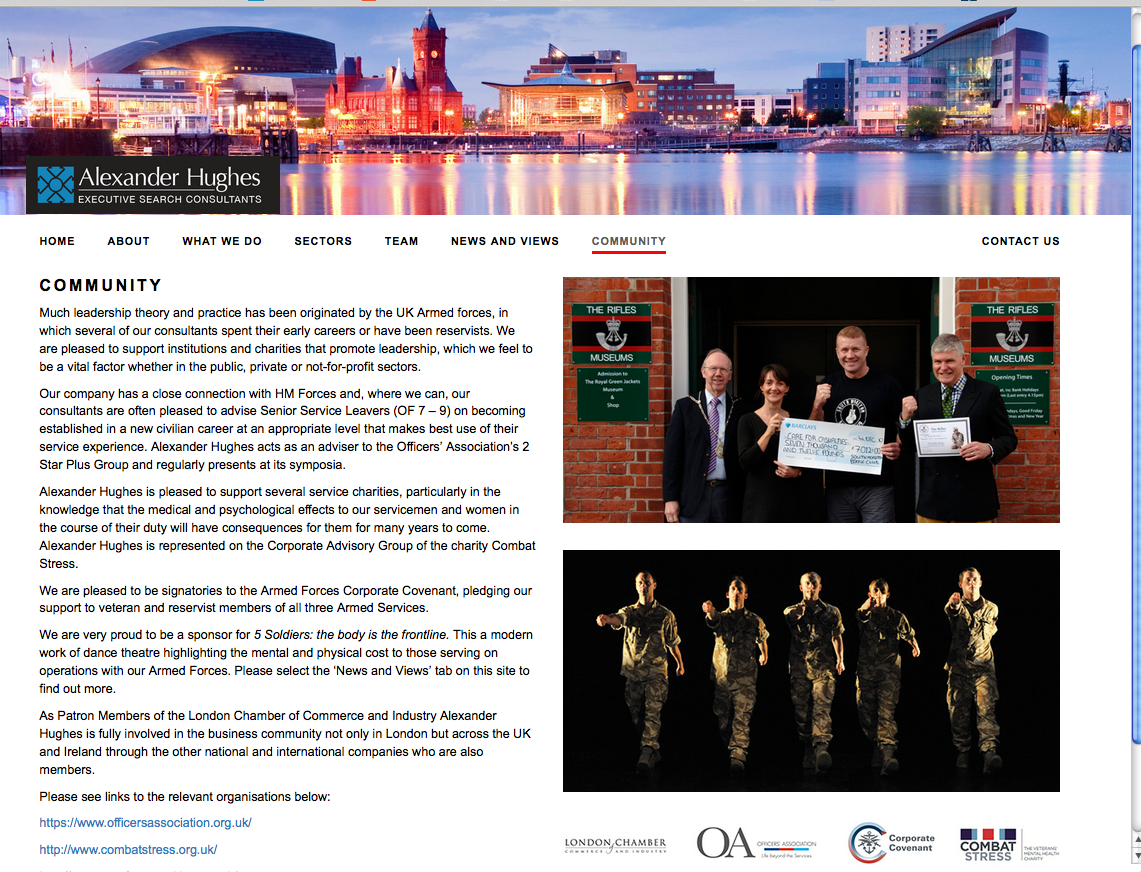 CSR is important to the business, and, spearheaded by Simon Hill, Alexander Hughes UK supports a range of military charities, including Rosie Kaye's compelling Five Soldiers dance project. They are also patrons of the London Chamber of Commerce and Industry.