In preparation for a great 2014, we have launched our new positioning as The Agency for Change.
Some time ago, I realised that the constant theme that runs through all our clients' objectives is Change. Whether they are a construction or energy company consulting on a build project, a brand manager launching a new product or an entrepreneur reinvigorating their business, the desire for Change is at the heart of every brief.
This has also given us the exciting opportunity to demonstrate some of the assets of our unique location – in Southwold, a friendly and popular seaside market town at virtually the most easterly point of Britain. We see the dawn first: and so, two days before the longest day of the year, back in June, a group of Springers gathered at the harbour just before 3am for the first session in what was to be a five-month photo shoot.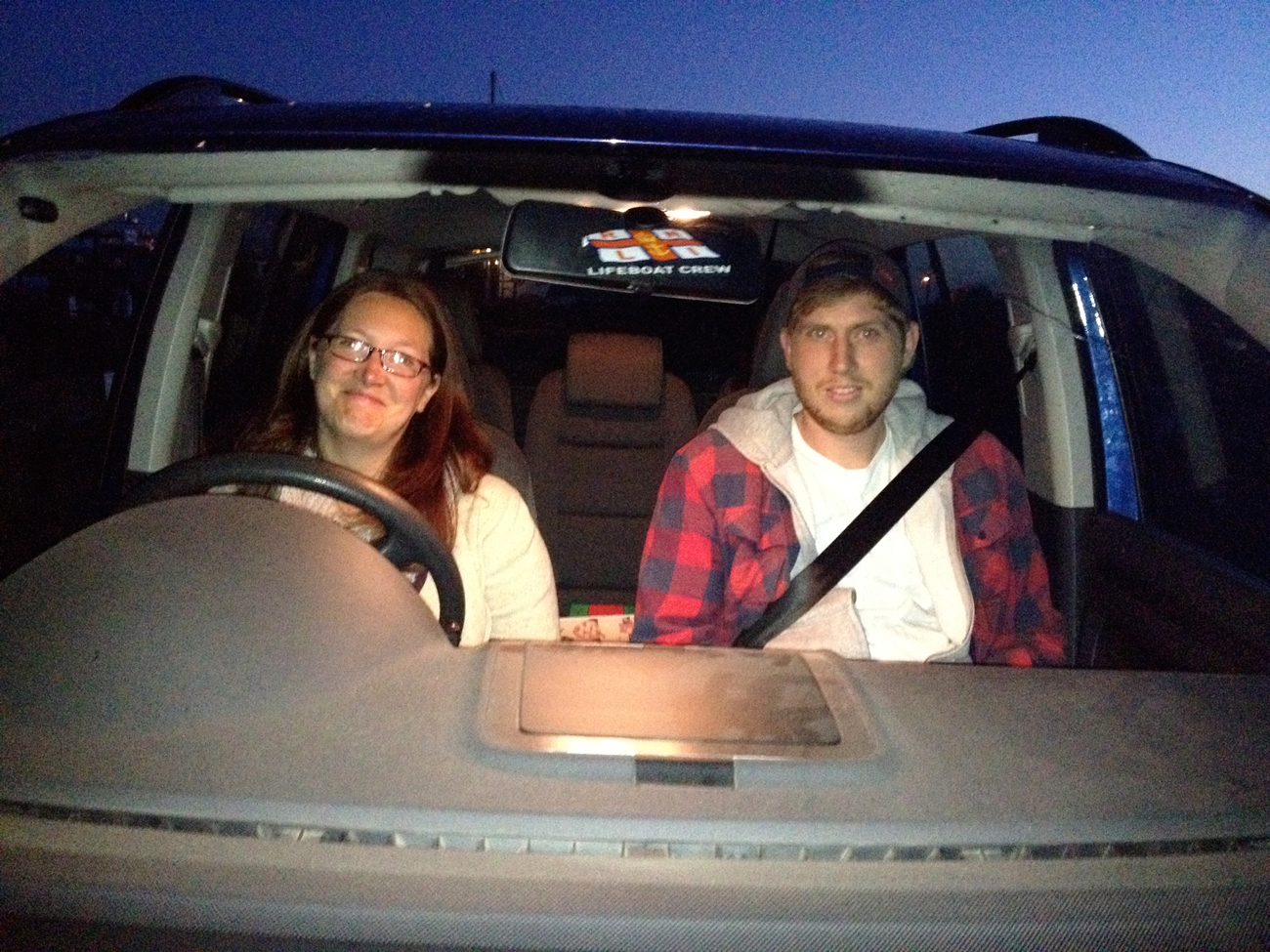 Every Springer is an agent for Change. It's in our characters to want to know why a client's objectives are what they are, and how we will achieve them in the most innovative, effective way. Combine these forces for progress and you get a very powerful team, dedicated to making things happen. The rising sun shines amongst groups of Springers in our shoot, creating an evocative and genuinely unique brand look for the agency.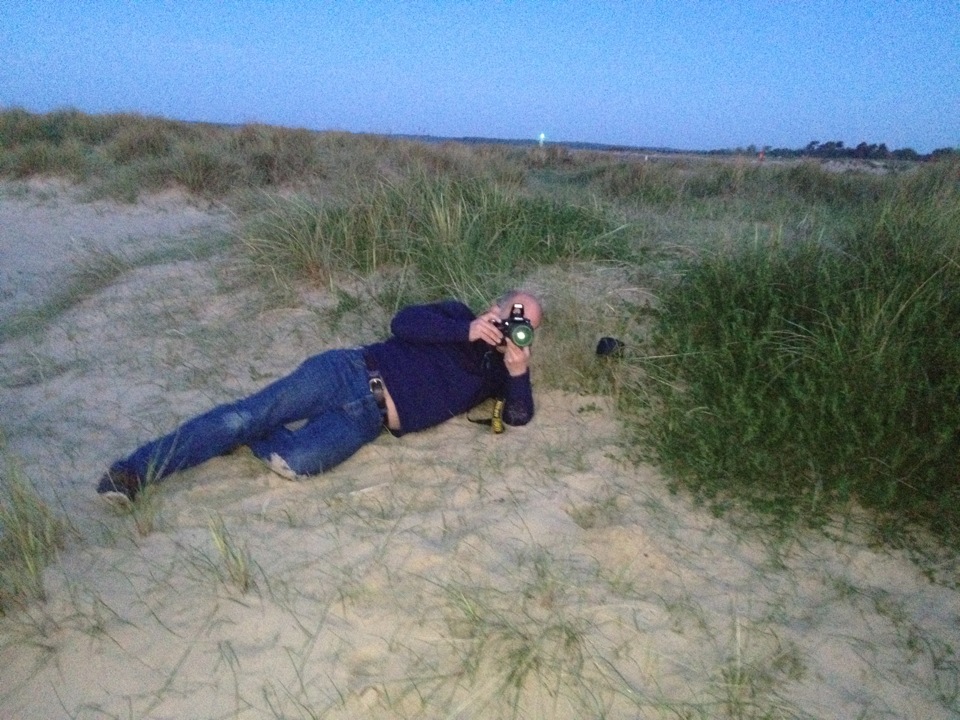 We've been able to deploy a level of craft that meets our own objectives – tracking down a particular wire to ensure that the binding of the brochure matches the soft metallic ink we have selected for the cover line. The paper stock we have selected is matt but still sets the imagery off well, and our business cards and compliment slips are on unusually thick stock, to underline the quality of the work.
On line, we have created a content strategy that reflects the work we undertake for clients like Visit Suffolk and Bollinger, with an intensive mixed media content plan all set to be shared across a range of social media, blogs and editorial media. Content will include video tuition and opinion pieces, some innovative vine and instagram work, information on Spring projects and updates on industry happenings.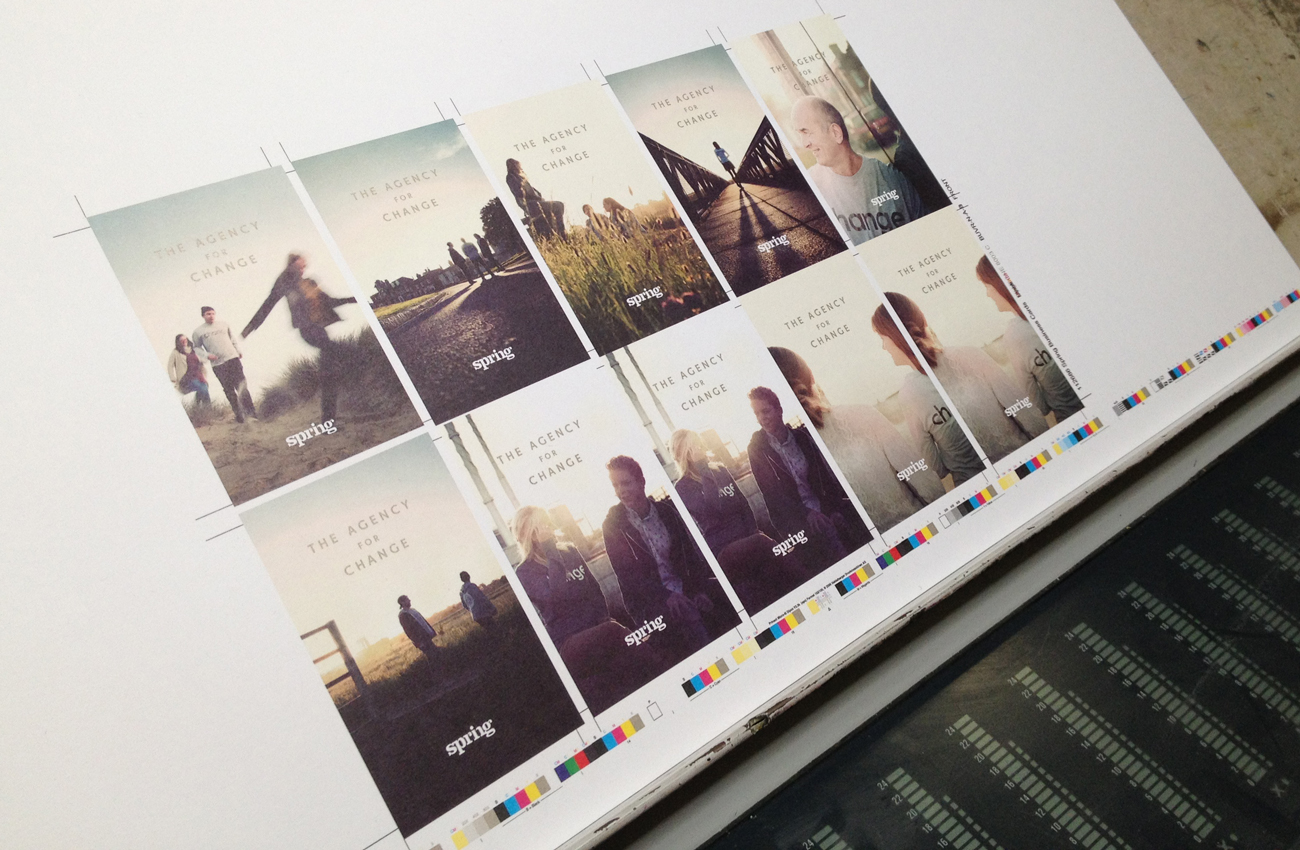 This exciting relaunched positioning coincides with some new client commissions, many of them signalling ground breaking campaigns which will also launch in early 2014, and some great new Springers who have brought additional skills to ensure our clients continue to get the great results you'd expect from Spring, the Agency for Change.
If you'd like a copy of our brochure please drop us a line at erika@agencyforchange.co.uk