Last month I spoke at the Lowestoft and Waveney Chamber of Commerce's Neptune business networking lunch at the Carlton Manor Hotel. During the slot I looked at how tech advancements, such as fibre-optic broadband, 3G and 4G, are changing the business landscape in the UK. As someone with a background in technology PR, this was an issue I was more than happy to address – particularly given my recent move to Suffolk from the South East.
Our decision to move eastwards was driven primarily by family. As the father of Joseph, a content but somewhat boisterous seven month old boy, it made an awful lot of sense to move closer to family so we could give him all the support he needs. And hopefully to get some sleep.
I can certainly understand the appeal of living and working in London. The capital is exciting and full of promise, particularly to a recent graduate. I'm very glad I spent a portion of my career there. However, once you start a family the commute becomes too time-consuming to maintain a decent work/life balance.
I suspect that increasing numbers of ambitious young professionals will also make a conscious decision to either set-up or join existing companies outside the over-populated cities. This scenario is now far more realistic than it would have been even a decade ago, and this comes down to improvements in communications infrastructures.
Most businesses could operate from anywhere. As long as there are suitably skilled employees and a broadband connection it doesn't really matter where your desk is located, or what periods of the day you are sitting at it – so long as you've got super-fast internet and/or a 3G or 4G signal! To place this in context, one of the Springers works entirely successfully from an office in Barcelona. Now that we have the communications infrastructure, cloud-based collaboration tools and tele-presence technologies will fuel a new set of opportunities.
In the not-so-distant-past companies like Spring in towns like Southwold were set up by people who'd already made their money, and wanted to slow down. That's not the case with Spring and, while this company is certainly a pioneer, it would be presumptuous to think we are the only young and dynamic company that has made the decision to settle outside the M25.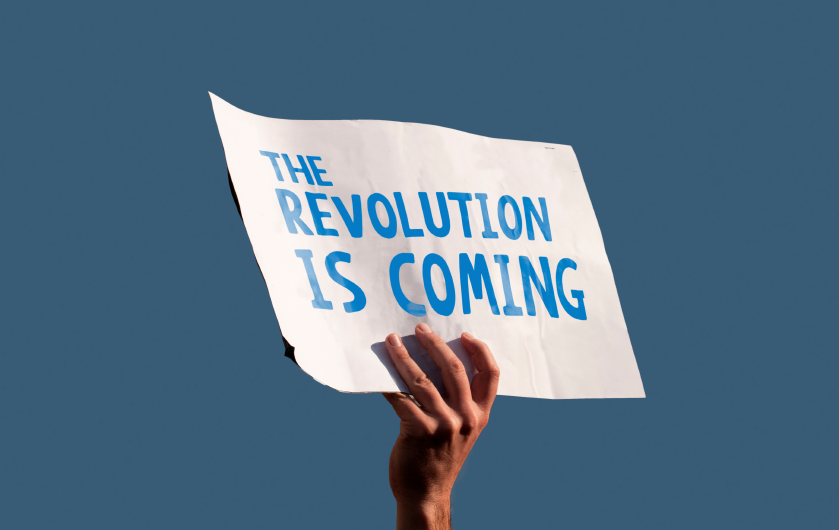 Thanks to the rapid growth of broadband and hand-held digital communication, our businesses can operate across a range of locations. Maintaining the right networks of people and collaborative brands can enable a business to deliver a scalable service from almost anywhere.
This is just as well. There will be an increasing need for flexible working days and business locations that fit better alongside community and family life. I'm sure I'm not the only father who wishes to play a more active part in his child's upbringing, and with an ageing population many of us will want to be near elderly relatives as well.
There's a wider socio-economic story at play here too. Our capital is increasingly being seen as an international city and central London is pricing out anyone but the most wealthy. This is seeing working families pushed out even further than the suburbs, to the dormitory towns. This is all very well, but as anyone who's done the daily commute into central London can testify the transport network has not kept up with this shift, and the journey does not make for a great quality of life.
Businesses, as well as their staff are being pushed out. For instance, the Shoreditch start-up scene is starting to lose momentum as local councils sell off office space to big businesses or for use as luxury apartments. The irony here is that the regeneration of the area was down to these small businesses in the first place.
The digital revolution will be the enabler of the re-emergence of real world, multi-generational communities. Giving employees the means to meet their family responsibilities and maintain their ties with home seems the most evident way to achieve this. Spring is a member of the Living Wage Foundation and this type of initiative is fundamental if the regions are to stem the brain drain to the larger towns and cities.
Of course, encouraging a wider spread of talent across the country rather than concentrating it in the cities, would drive economic benefits as well as building stronger, more integrated communities. Knock-on economic advantages would help to stabilise house prices nationally, rather than continuing the cycles of boom and bust and regional bubbles.
While there is a perception that companies in the business hubs are the innovators, we do not feel this will always be the case. Widening the catchment area can bring a wider set of influences to play and fresh thinking to projects. We firmly believe that the way in which Spring and other successful businesses operate from locations beyond the big cities will become standard across Britain.
We anticipate that the changes to existing working practices will take a generation. Change takes time, and with change comes fear. Any technology-led change has its share of nay-sayers. However, as with the industrial revolution, the new working practices we are coming to embrace will become the norm. In the meantime, the team at Spring, particularly those of us who have migrated from London, are all happy to be front-runners.