The landscapes of Suffolk are immortalised by two of the county's most celebrated residents, Thomas Gainsborough and John Constable. And to further commemorate the works of both artists, Gainsborough's House in Sudbury has launched a new trail highlighting some significant sites across the county, a project to which Spring was excited to be able to contribute.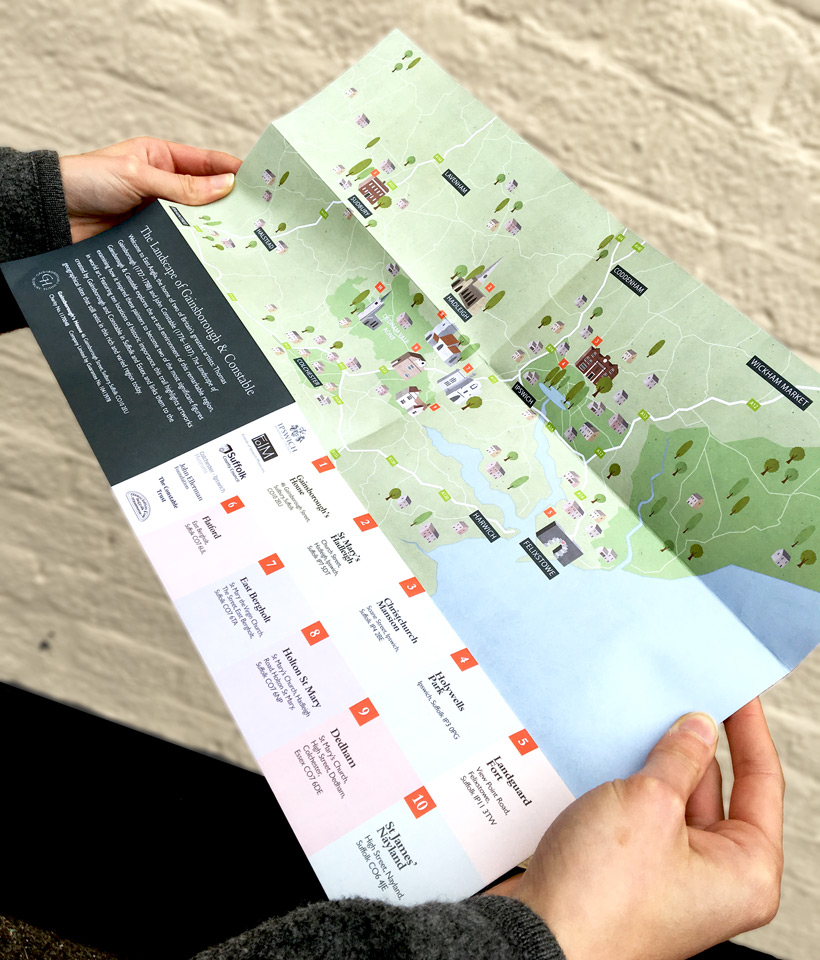 The Landscapes of Gainsborough and Constable is a brand-new trail taking in ten places between Sudbury and Felixstowe. Alongside information about how to visit the sites, the trail includes facts about the paintings that feature each place, as well as giving insight into the lives of Gainsborough and Constable.
Following 2016's Gainsborough's Sudbury project, we were delighted to be able to expand the concept with Gainsborough's House. This time, the project consisted of design of the new leaflet as well as a series of exhibition panels which will bring the trail to life at each of the ten locations.
Lynton, lead designer on the project, said: "This was a really great project to work on. It gave us an opportunity to develop the illustration and brand style that we created in last year's work for Gainsborough's House, and move it forward into a wider geographical area."
Find a copy of the leaflet at Gainsborough's House or Christchurch Mansion, and discover a new appreciation of this well-documented landscape.