After months of work by our designers, developers and content team, Visit Suffolk's new website and Take Me To Suffolk campaign have now launched.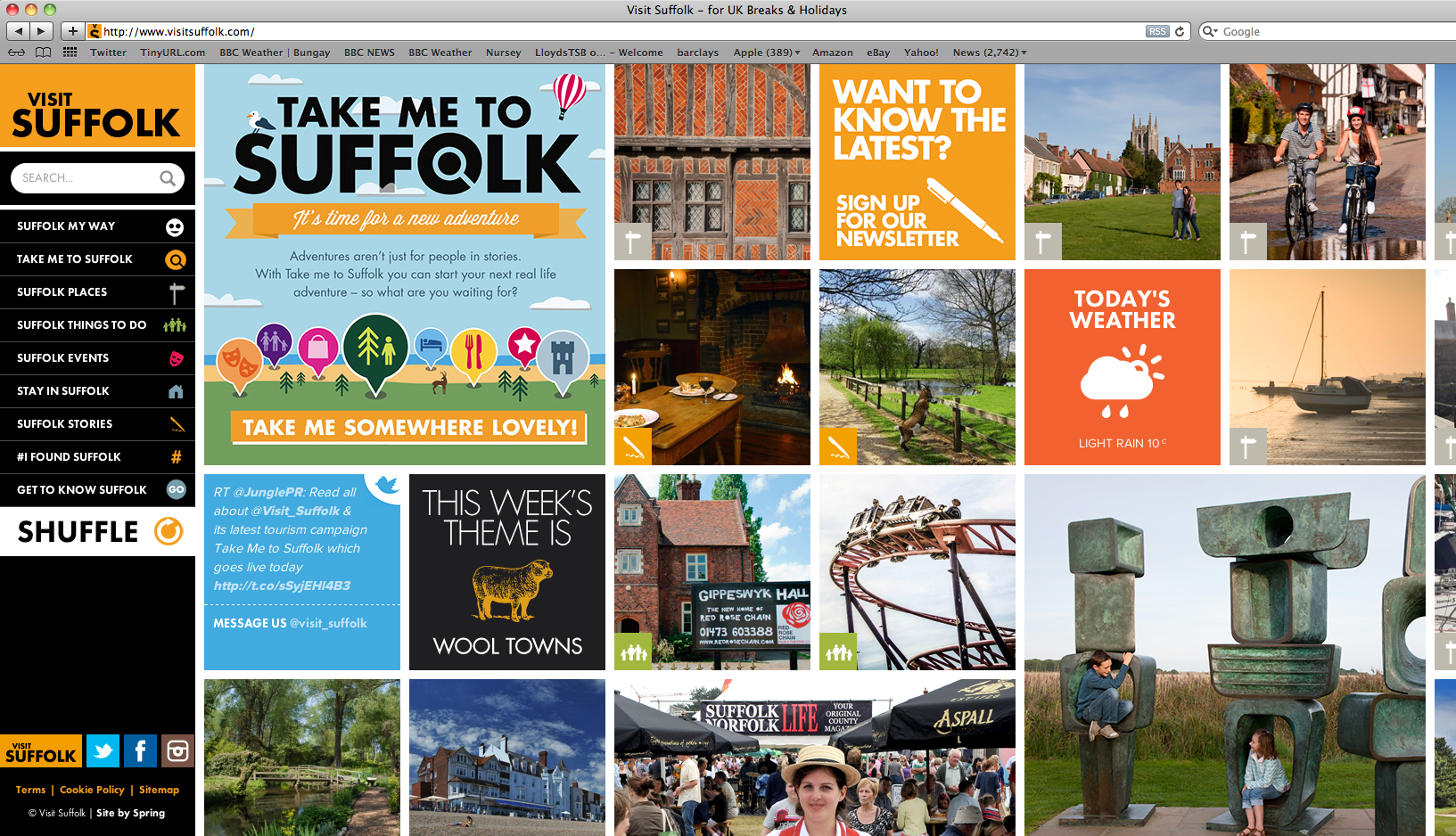 The website doesn't just break the mould for British tourism websites: it shatters it into a million pieces. This website compels people to explore, play and discover the features of Suffolk that makes holidays here such a joy.
Site visitors can filter their search according to their interests; shuffle content for fresh new inspiration and see where Suffolk appears across the world through the #ifoundsuffolk content theme.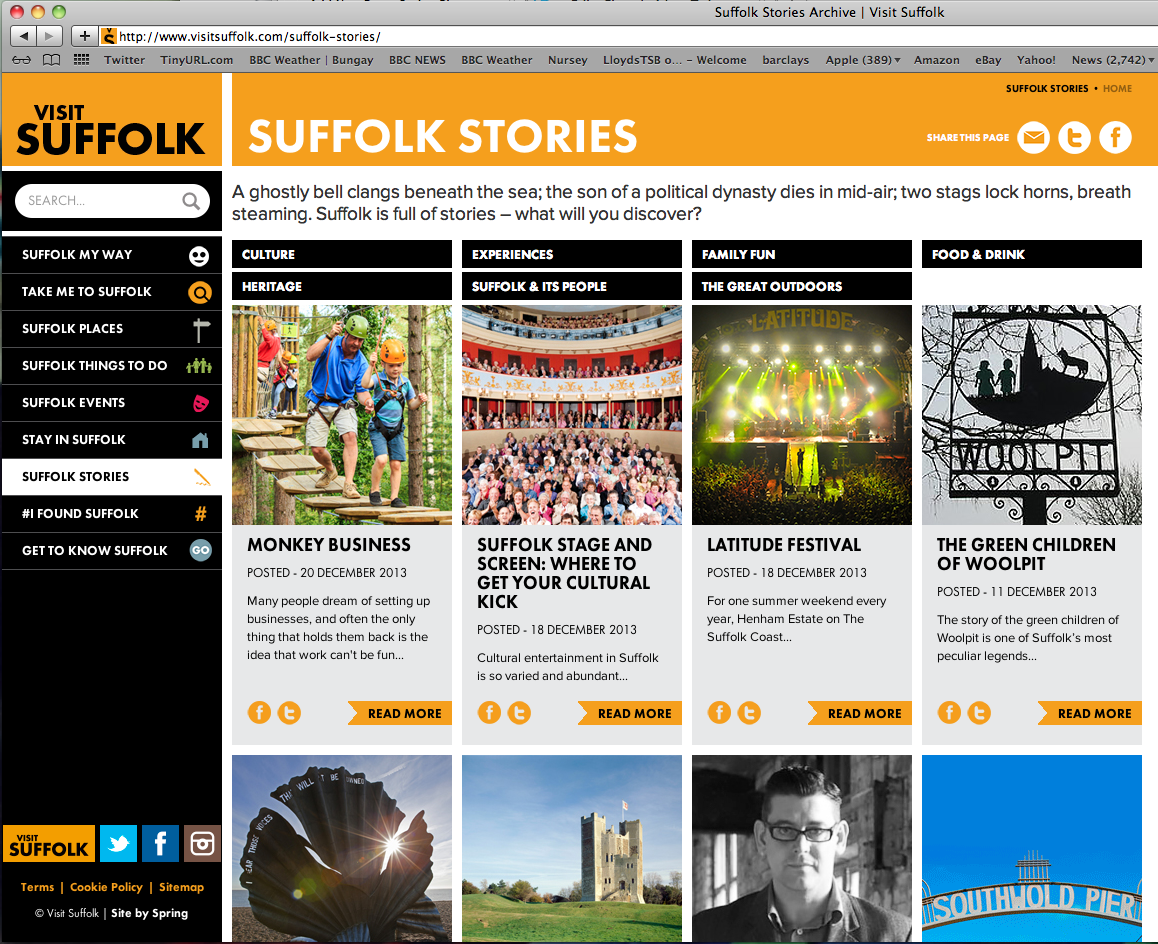 The site will front an ongoing communications strategy, with weekly content themes allowing us to share Suffolk's secrets with a wider audience across the site, social media and the press.
Take Me To Suffolk, the campaign, has at its core a beautiful map. Visitors can then search, save and share their own itineraries, tap into tourism providers' existing social media feeds – which the campaign site aggregates – and take part in special events during the life of the campaign. It's supported with a robust advertising and PR programme to maximise its reach.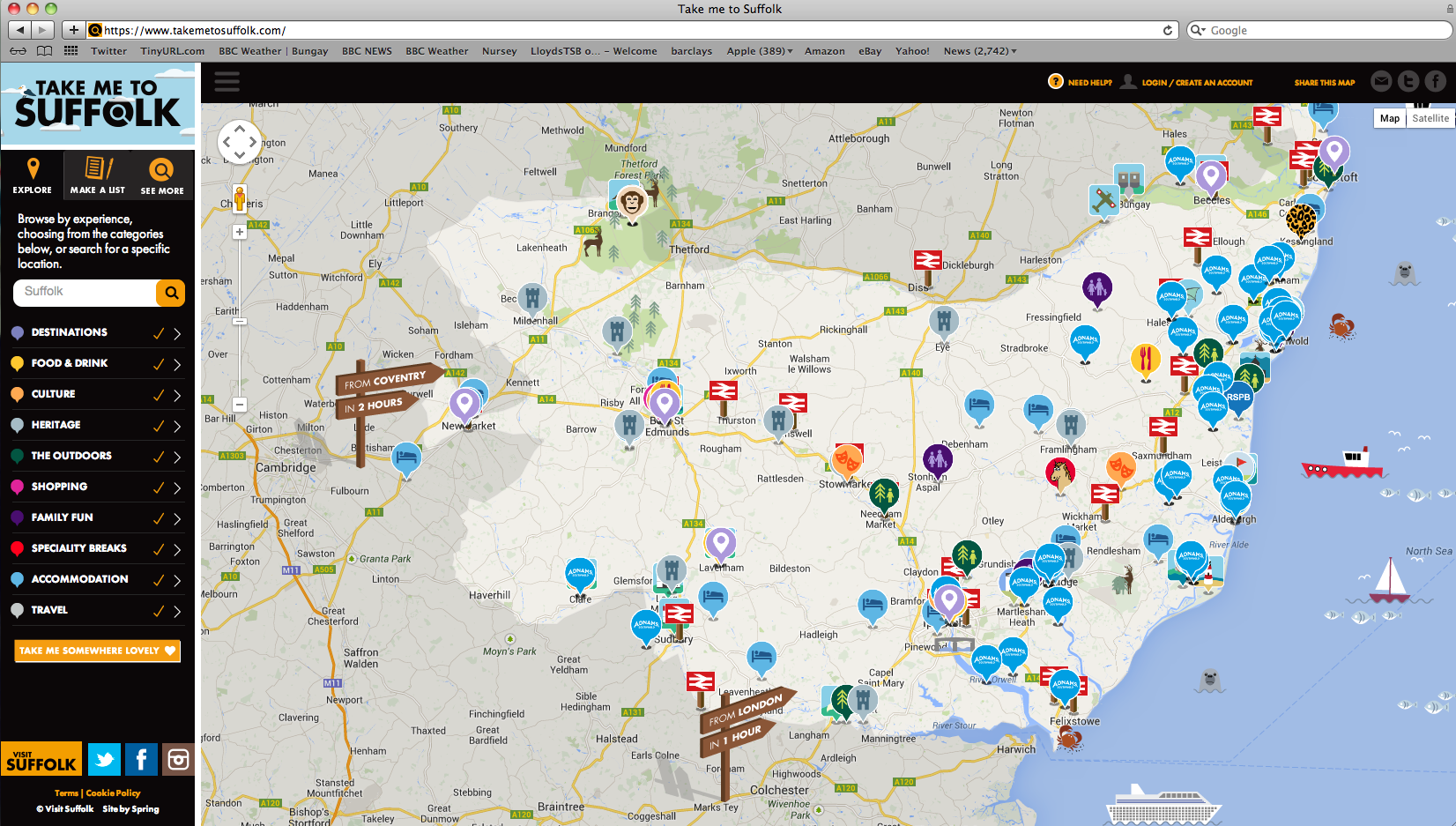 The campaign is a facebook app as well as a website, allowing social media users the opportunity to access the full campaign platform without leaving facebook.

The two pieces balance practicality with charm, digital innovation with traditional high quality content, and project Suffolk to the very forefront of the UK tourism industry. We love our beautiful county, and we are very excited to be able to bring it to the attention of a wider audience in such a compelling way.