We have just launched a yummy new website for luxury chocolate brand Booja-Booja.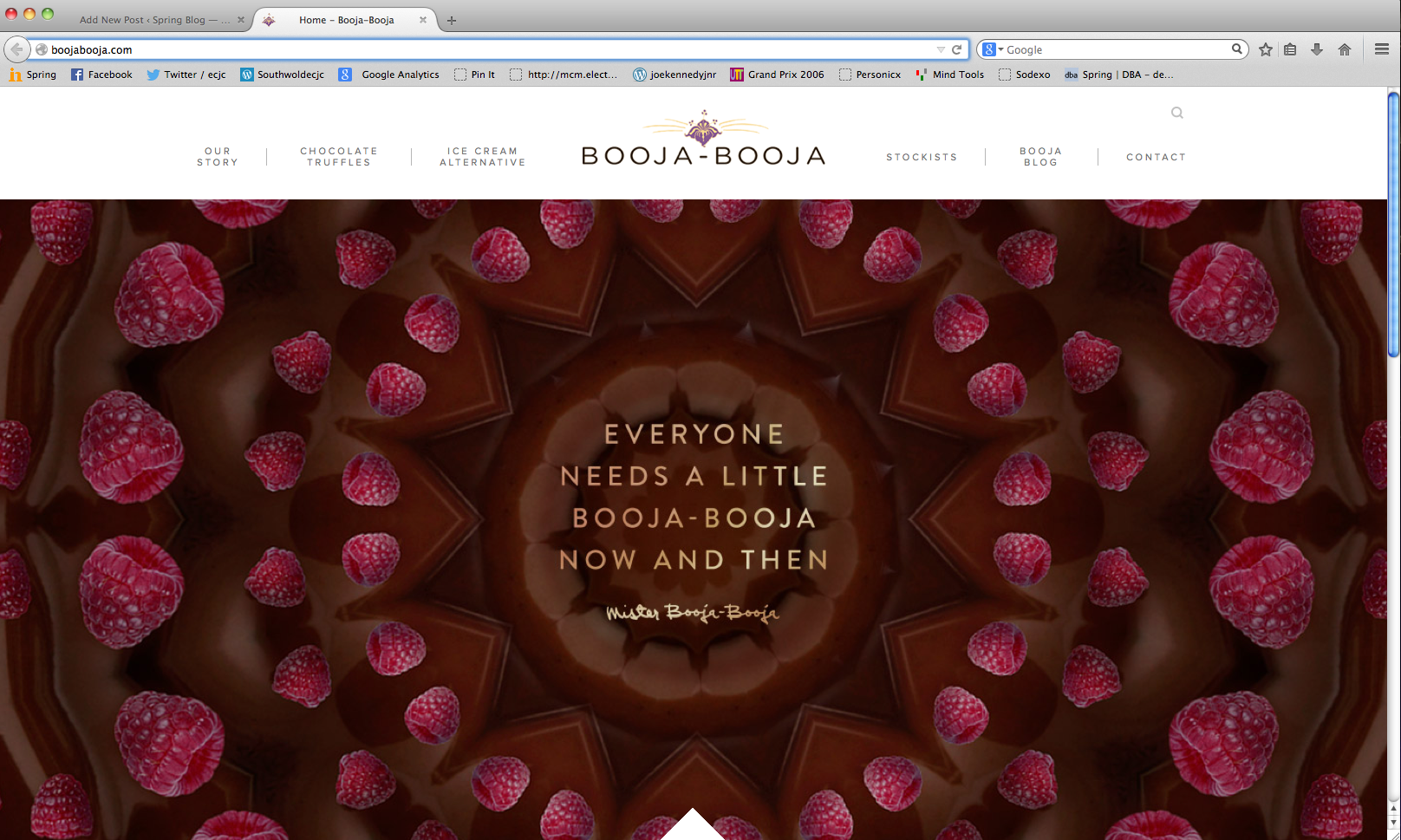 BoojaBooja.com is a celebration of the brand's unique combination of ethics and exquisite flavour. Founded on the understanding that 'free from' need not mean sacrificing flavour or luxury, Booja-Booja chocolates and ice creams are dairy, gluten and soya free – not to mention organic and with ethically-sourced ingredients.
Famous fans include Nigella Lawson, Ellie Goulding and Millie Macintosh; other fans include the judges of the 69 awards these delicious treats have won over the past fifteen years.
Spring's website is designed to reward Booja–Booja lovers with information about the provenance, ethos and character of the brand. The website shows the full range of chocolate truffles and ice-cream alternative, carries details about all ingredients – including the people across the world responsible for their creation – and will tell people where Booja-Booja is stocked.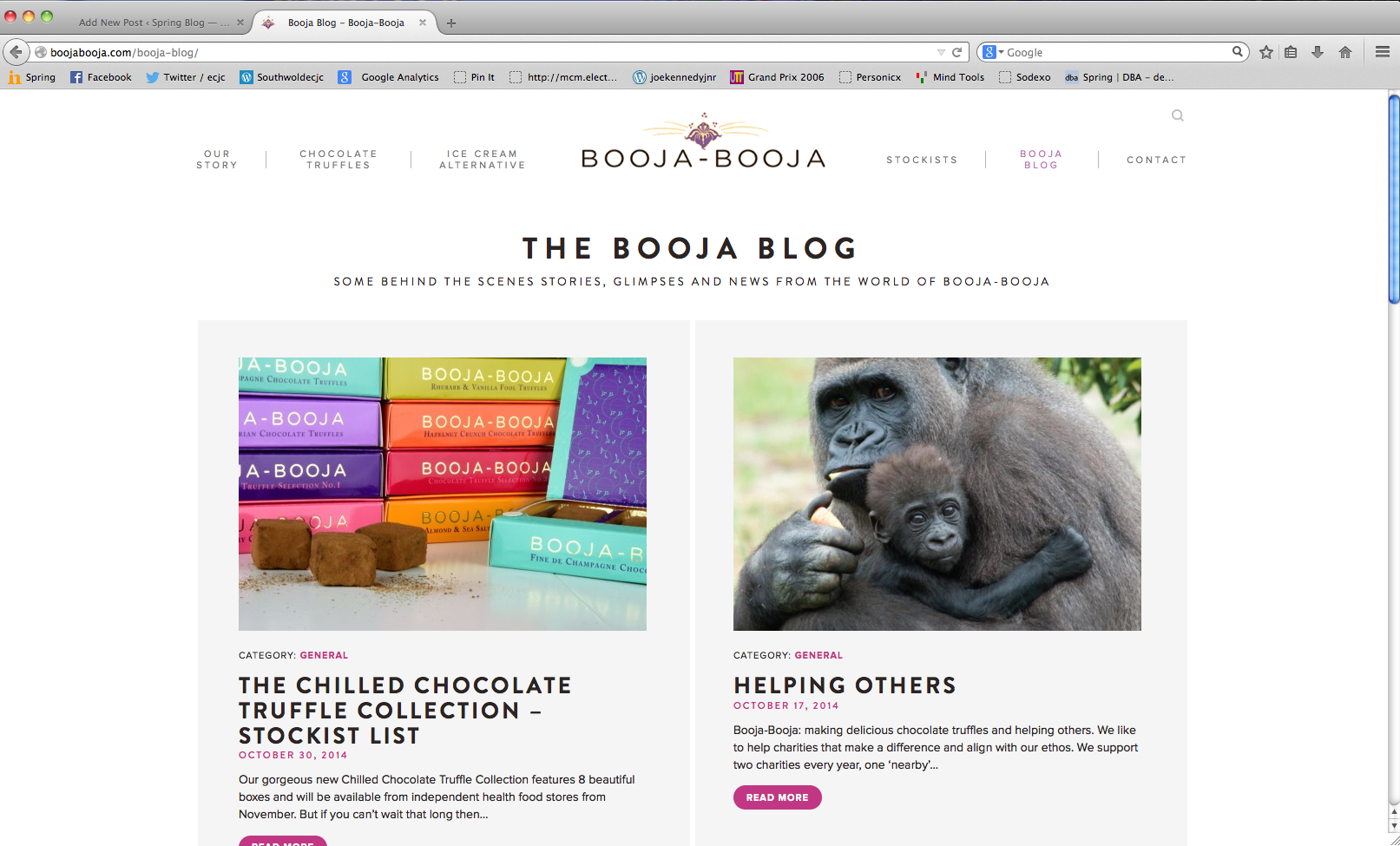 The site is built in WordPress, with a regularly updated 'Booja Blog' section which will allow the team at Booja-Booja HQ to share their news and views with site visitors.
Colin Mace, Booja-Booja's founder, said: "We have really enjoyed working with Spring on the new website.  The team worked very efficiently to a tight deadline creating a website which manifests the Booja-Booja brand very well. We look forward to creating more delights with them.