I was invited to share my thoughts on growing a brand in a crowded market and busy world with the business students at Framlingham College.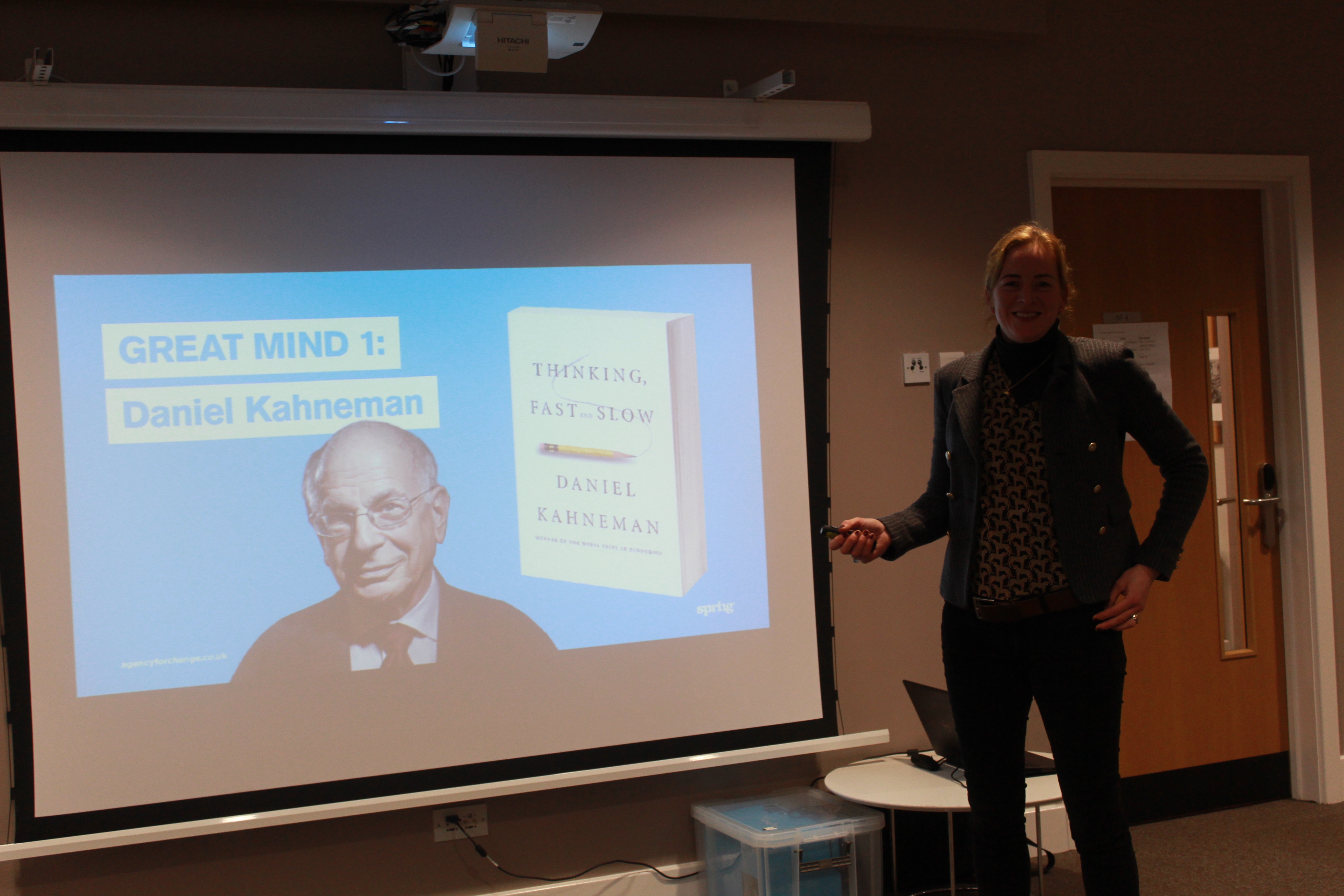 Keen to ensure they had something practical that they could take from the session for their own fledgling businesses (part of the Tycoon young enterprise scheme) I covered four topics.
But first I set the scene: a world of multiple brands and an overwhelming quantity of virtual and real things demanding people's attention, and the tendency of us all to add, and add, and add to our story until it becomes fuzzy and impenetrable.
Firstly, Nobel-prizewinning economist Daniel Kahneman helped us to understand which part of the mind most influences our choices. (Rational or emotional? You might be surprised!)
Next, I shared Robert Cialdini's indispensible seven pillars of influence – for almost thirty years just six, until he added the seventh a few years ago. I guarantee that if you follow these, you'll succeed.
We then took a quick dive into channels, looking at the combination of places and assets you need to be and have in order to get in front of your audience.
And finally, a summary of the moods that inspire people: from out and out humour for financial services brands, to aspiration, security and full-throttle heart-string tugging.
The evening was a two parter, kicked off by Oliver Drury, Comms Director of Marshall Aerospace and Defence Group, who gave a no-holds-barred insight to the kind of CVs that make the grade.
I've got an eye out for the next generation of talent to come into the industry and always delighted to have the opportunity to share insights with students: if you need this, get in touch with Spring.