In November and December Spring were asked to help support the Nursing and Midwifery Council with material for their Staff Conferences.
When considering our design we wanted to create something fun and creative to really show off the conference and get people involved in the event. We came up with a few ideas in the initial design we put forward to the events team at NMC, eventually choosing to move forward with a design that focused strongly on the brand colours of NMC with very bright and vibrant gradients. We used bold white blocks to contrast with the colours to help highlight the host and event details.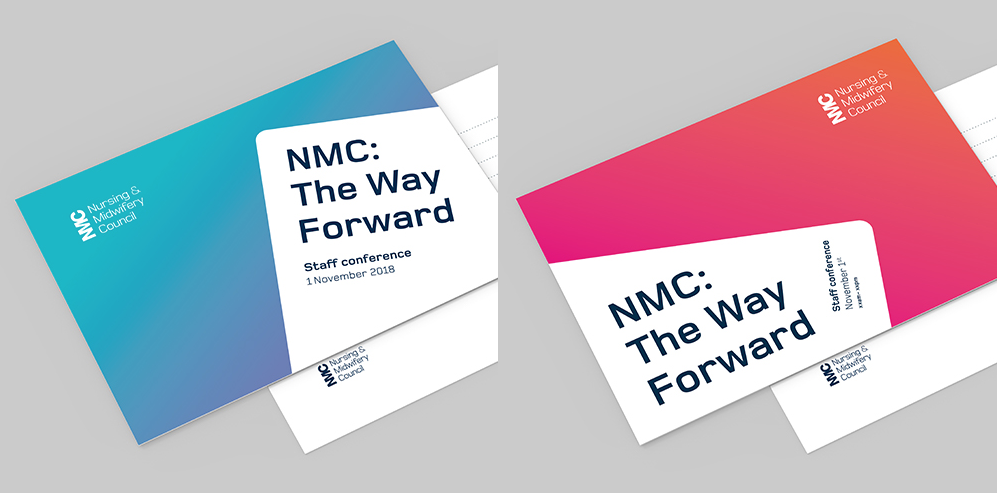 Initially we were asked to provide postcards that would be handed out on the day to staff members to pledge their goals for the year. In addition to this initial content we were also tasked with creating a number of pull up banners and supporting informational brochure for the event. The initial design for the postcards really allowed us to develop it in a direction that produced a number of roll up banners that when stood next together connected together through the gradient of colour.
For the brochure we inverted the design of the postcard. The gradients framed the content on the inner pages and added a bold colour and point of interest that also sat well overlapped on the images of the NMC staff.