Anyone can come up with a logo: what makes the difference between basic and brilliant is the craft. Craft in thinking and craft in execution.
For any agency, a branding job where the client's passion for their business can be articulated through the agency's work is always a joy. And the Unruly Pig in Bromeswell is owned by a man whose passion for food and drink has seen a complete change of career – from corporate lawyer to publican – and also a complete rebuild of his dream following a devastating fire very soon after the pub's initial, much feted, opening.
Undeterred, Brendan Padfield has recently reopened The Unruly Pig, and locals, foodies and celebrities alike are fulsome in their praise. Which seems a good excuse for us to share again the illustration work by Spring which has brought a unique punk character to this wonderful venue.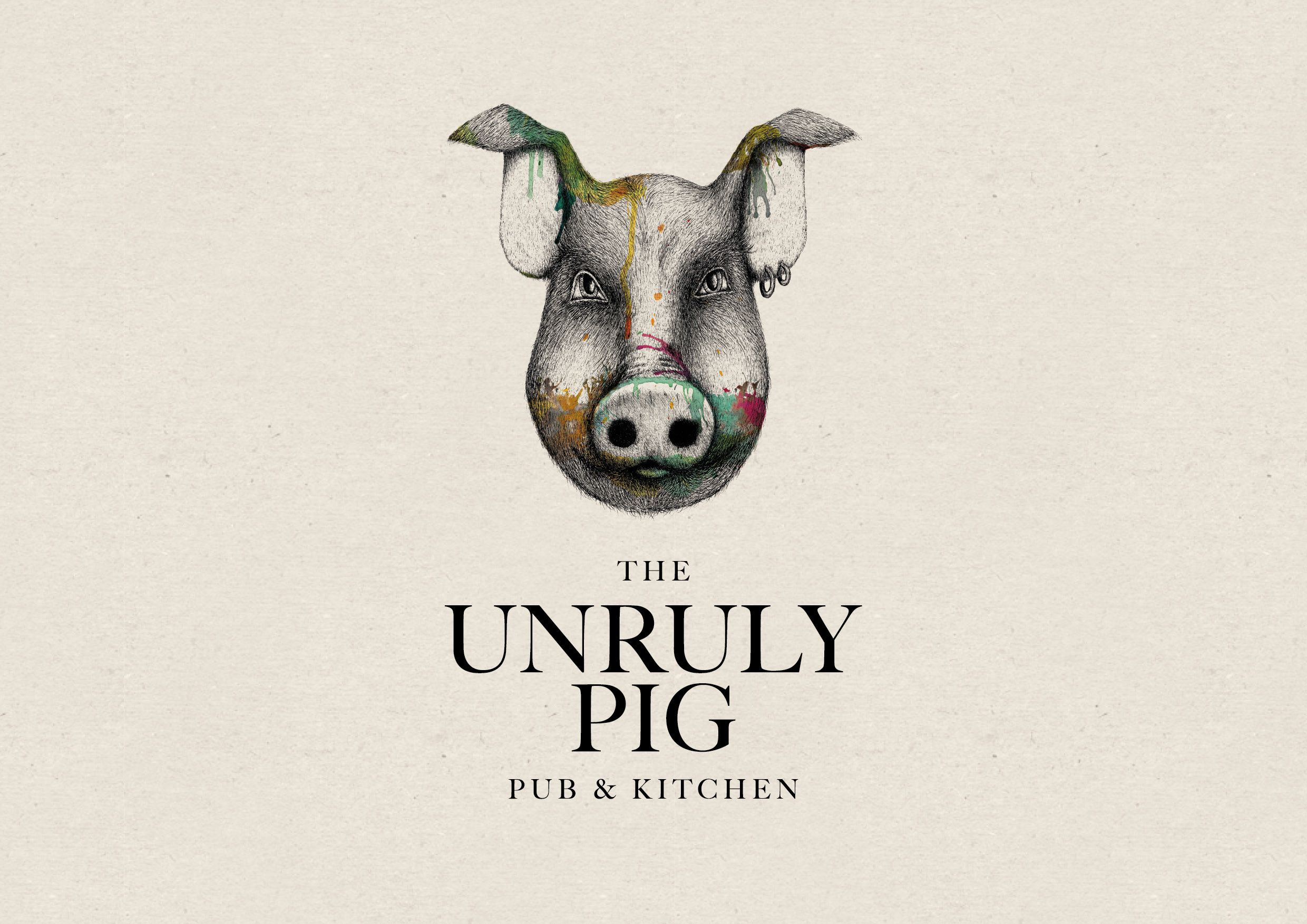 Young visitors are encouraged to doodle, and the artistic use of paint on the brand has also been deployed across menus, POS, the website and other marketing materials.