Greenhouses Direct, the Norfolk based leading manufacturer and supplier of greenhouses in the UK, has appointed us as its marketing partner to support an ambitious growth programme.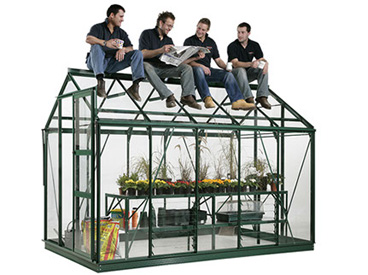 Offering really great value on hundreds of greenhouses direct to the customer from leading manufacturers – including Halls, Elite, Europa Manor, Swallow and Growhouse – they also manufacture the highly-regarded Rhino range in their own UK factory.
We will be providing full-service tactical marketing support, creating product brochures, marketing leaflets and advertising for Greenhouses Direct in addition to a strategic marketing programme specifically in support of the Rhino brand.
Despite the Rhino being celebrated for durability and quality amongst those in the know – it is not nearly as well-known as it should be.  But not for long. Our objective will be to raise both Greenhouses Direct's reputation as the most trusted online supplier of greenhouses and the Rhino's profile as the best quality, affordable and sought after brand in leisure-gardener greenhouses.
We are also redesigning and building Greenhouses Direct's eCommerce website, to deliver a clearer and more instinctive customer journey and to bring their high-traffic site bang up to date.
We look forward to a long and very fruitful partnership!