We have recently designed and built an inviting new website for Suffolk's Bentwaters Parks, the UK's most diverse film and TV production space.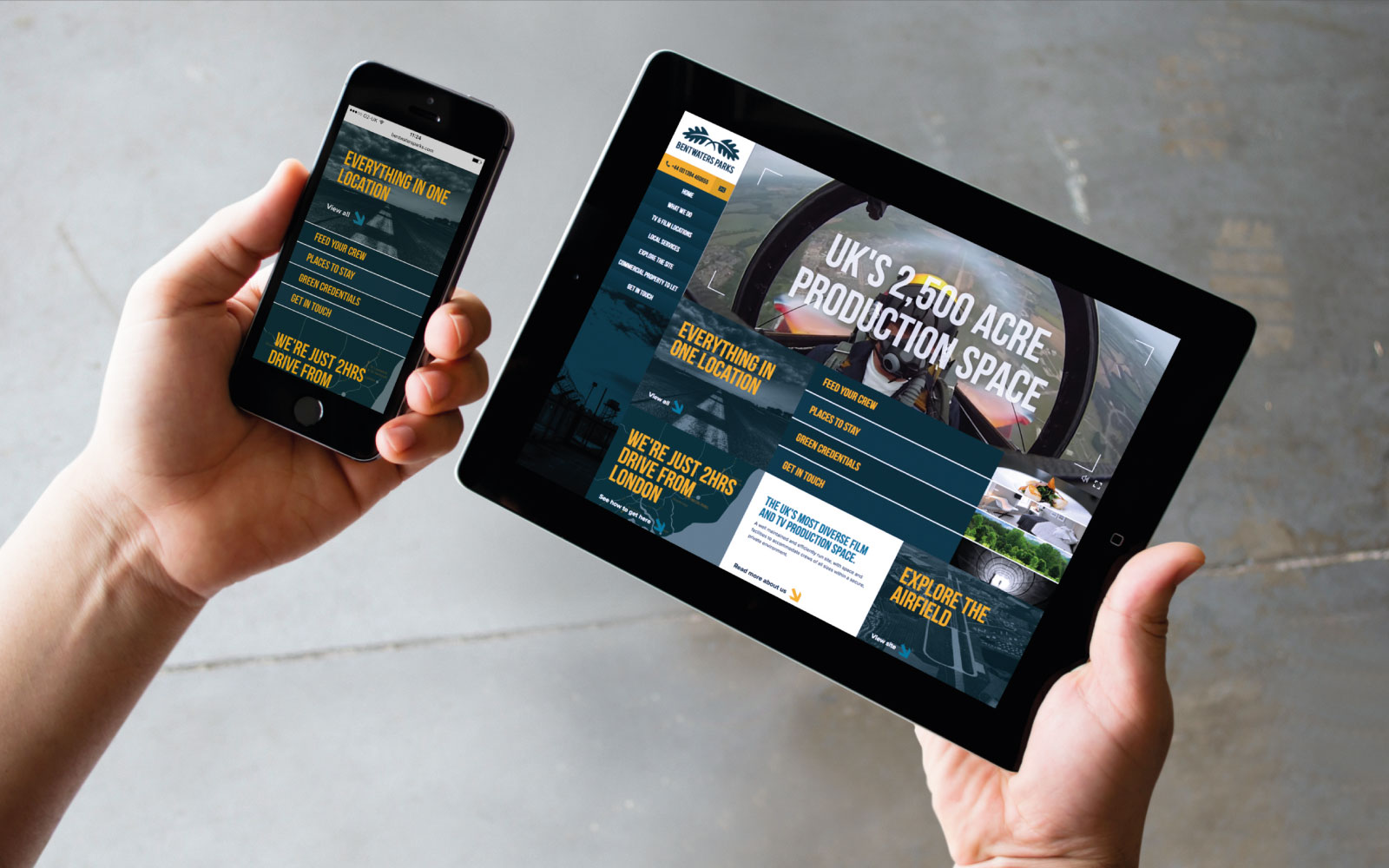 This 2,500-acre USAF cold war airfield is a unique and diverse collection of ex-military buildings and landscapes with a mile-long runway.  It has already featured in  high-profile productions like The Detectorists and the Fast and the Furious, and is a well maintained and efficiently-run site.  It offers a superb location for film and television, just two hours from London.
Our brief was to create a new website to catch the eye of the film industry, bringing Bentwaters to their attention as a well-situated, everything-in-one-location production space.
We refreshed the brand palette and created atmospheric imagery with the use of dark blue duotones, offset with yellow type and highlights. The use of yellow and cut through angles is a nod to the runway's chevrons and airbase road markings.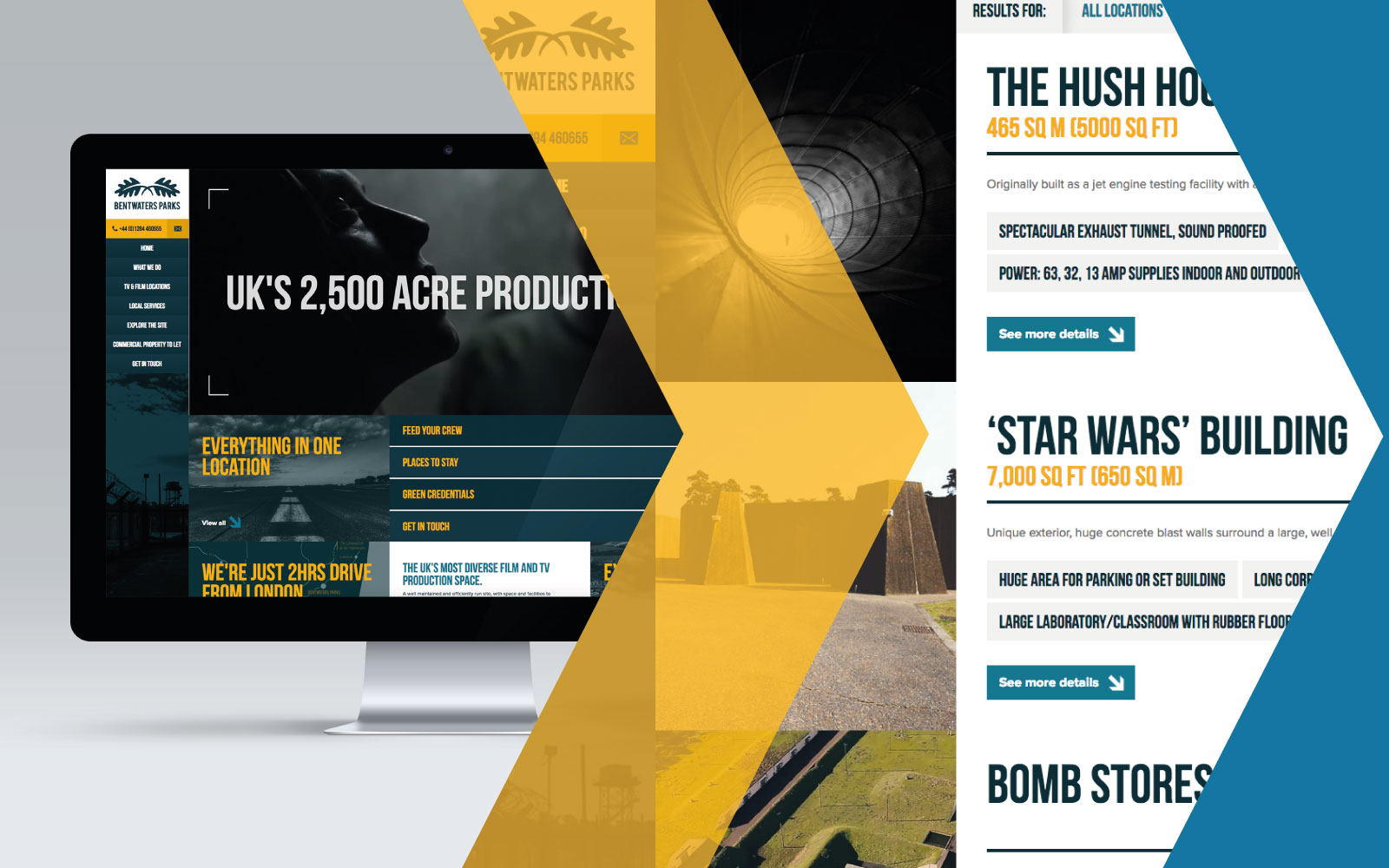 As you'd expect for this audience, video is absolutely integral, and a showreel of past productions dominates the home page. Building fly-throughs are also shown on the location pages.
The site responds effectively and we have replaced video with photography on mobile, so busy scouts have the fastest possible experience on the go, finding all the information they need as quickly as possible.
Promoting Suffolk as a film location has certainly been in the spotlight in recent months with the launch, last autumn, of the county's official film office, Screen Suffolk. The new organisation offers a 'one-stop' film service with the aim of raising the region's profile and delivery as a location, and ultimately making Suffolk the most film-friendly county in the UK.
We hope that Bentwaters Parks' new website helps to brings even more great filmmakers to Suffolk!  Why not take a look for yourself now?