Back
Client
DanceEast
Project
Design for Print: 10 tales, 10 years of Jerwood DanceHouse
Objective
As Jerwood DanceHouse, home to DanceEast, reaches its first decade, we worked with Brendan and colleagues to deliver a book that was fit celebration of this miraculous place and its people.
When DanceEast's CEO, Brendan Keaney, and Spring first sat down to discuss plans for the tenth anniversary of the Jerwood DanceHouse, we agreed that we needed to create something really special. Something which DanceEast's many friends and visitors would treasure and keep as a valued memento of their connection to the DanceHouse.
What was clear was that the building comes to life through people. Young and old, professional and enthusiastic beginner, watcher and dancer – all kinds of people feel at home in the Jerwood DanceHouse and so it was through their stories that we told its story.
Ten years, ten tales. A father of tiny children shares his stories of the first tentative steps into classes for children, which ended with him taking up dance himself – and of bacon butties in DanceEats. Dance luminaries including Gary Avies, Arthur Pita and Joseph Toonga share their stories of lives, creative thinking, impact and growth wrapped into and around the DanceHouse.
The design is deceptively simple: black and white, pared back and clean. Uncompromising, almost. But what colour bursts forth from the glorious photography and the stories! Every Springer has their favourite bit. Erika's is this wonderful filmic snapshot from a girlishly giddy Moira Kessner, about the day the Jerwood DanceHouse opened.
"I remember following the Big Red Bus and sort of dancing with my walking stick down the Waterfront for the opening. That was SO exciting!"
The book is properly case bound, to protect it and create a sense of something to treasure. Its production values reflect those of the DanceHouse's architecture. It's a place of textures and sensations, and we commissioned a good quality book, with a range of techniques deployed to enhance the apparently simple design: a soft touch-bound board cover,  and spot white print on black matt stock, for example. For the end papers we selected an uncoated stock to give a tactile change from the soft touch outer. These had to printed black with a spot white for the type so it would stand off the page. We selected a 170gsm silk stock for the rest of the pages, to maintain the richness and intensity of the black and white photography whilst also keeping the level of sheen down.
This was given to Gala attendees, along with a Gala Programme which had the same proportions and styling as its big sister.
Brendan says: "It's an extraordinary thing … the sort of thing I hoped we'd come up with, but never imagined we would."
In conversation, he compared the process of creating a new dance performance with the process of creating a new design piece: the twists and turns on the way that sometimes lead to what you'd envisaged, sometimes fall short, and sometimes exceed expectation. The level of success is closely linked with the instinctive understanding between participants.
It's a fitting tribute then, not just to the wonderful DanceHouse and its inhabitants, but also to good relationships between an agency and its client, that go far beyond transactional service and grow into empathy and understanding to deliver great results.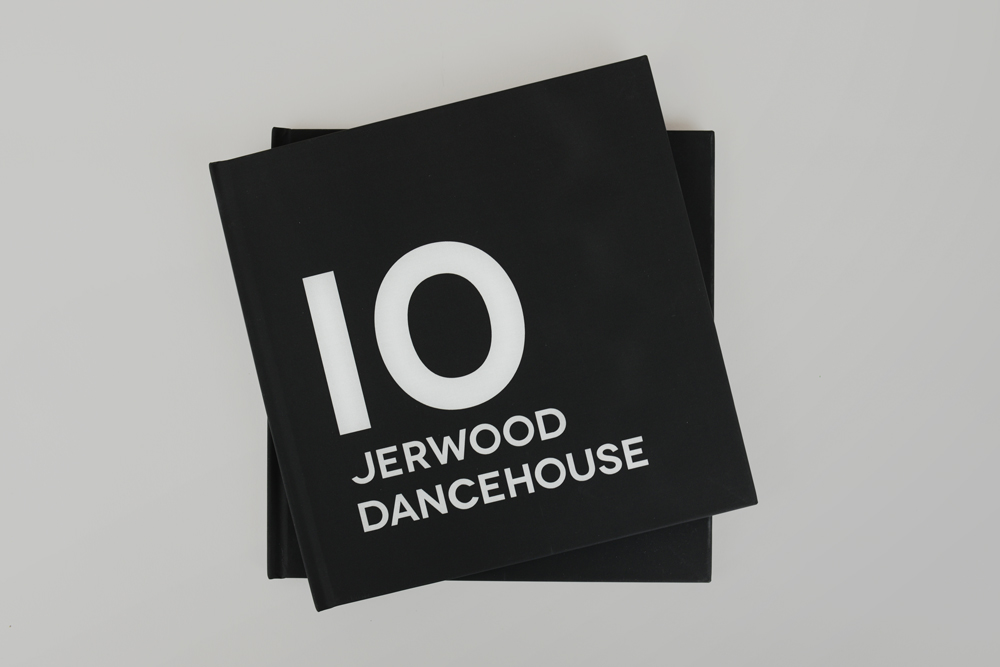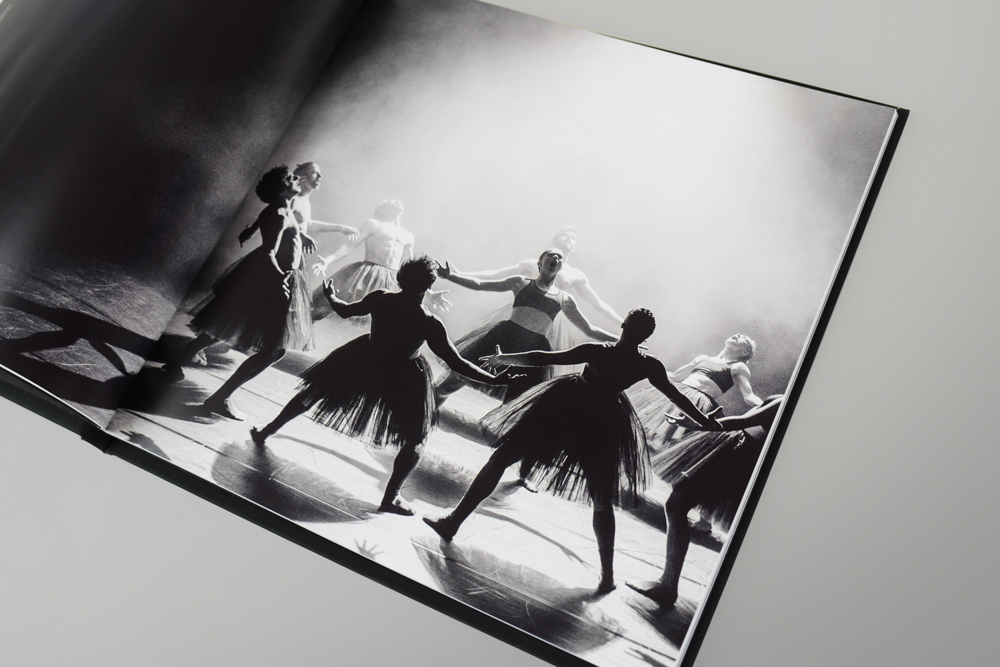 "It's an extraordinary thing ... the sort of thing I hoped we'd come up with, but never imagined we would."
Brendan Keaney