Back
Adnams
British Psychological Society
Circus Hassani
DanceEast
Gainsborough's House
Jordon Freight
Laragh Homes
Look Sideways-East
MH Goals
NHS North East Essex
Nursing and Midwifery Council
Agellus Group
Anglian Water
British Psychological Society
Broadland District Council
Bruisyard Country Estate
East Suffolk Council
Greenhouses Direct
NHS North East Essex
Nursing and Midwifery Council
Paradigm Trust
The Hog Hotel
Adnams
Anglian Water
British Psychological Society
Circus Hassani
Collen and Clare
Greenhouses Direct
The Hog Hotel
The Unruly Pig
Client
Nursing and Midwifery Council
Project
Design for Print: Education Standards
Objective
To develop a modern design that is distinct and clear for a suite of NMC education materials.

Results
The client was particularly pleased with the navigability and the ease with which readers can find their way around the long, complicated documents.
Spring designed a new brand identity specifically for the Education Standards, taking into consideration NMC brand guidelines and the colour coded nature of their materials. A suite of minimalist line drawings was created to accompany the new standards with consideration for ink consumption by the end user: nursing and midwifery students.
The result is a series of documents that focuses on being accessible, easy to navigate and read. An effective approach that efficiently demonstrated the role of nurses and midwives, and the diversity of both them and their patients.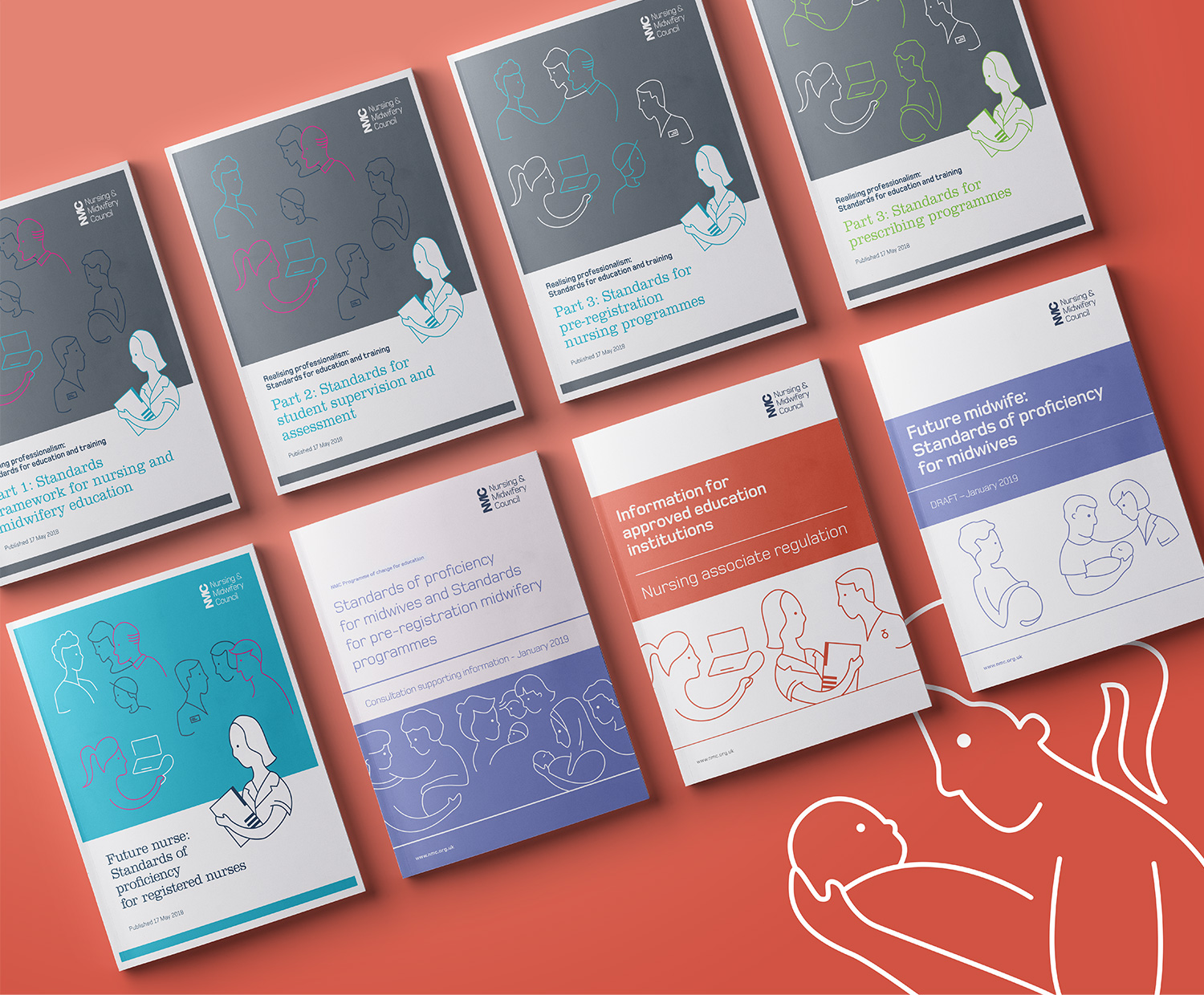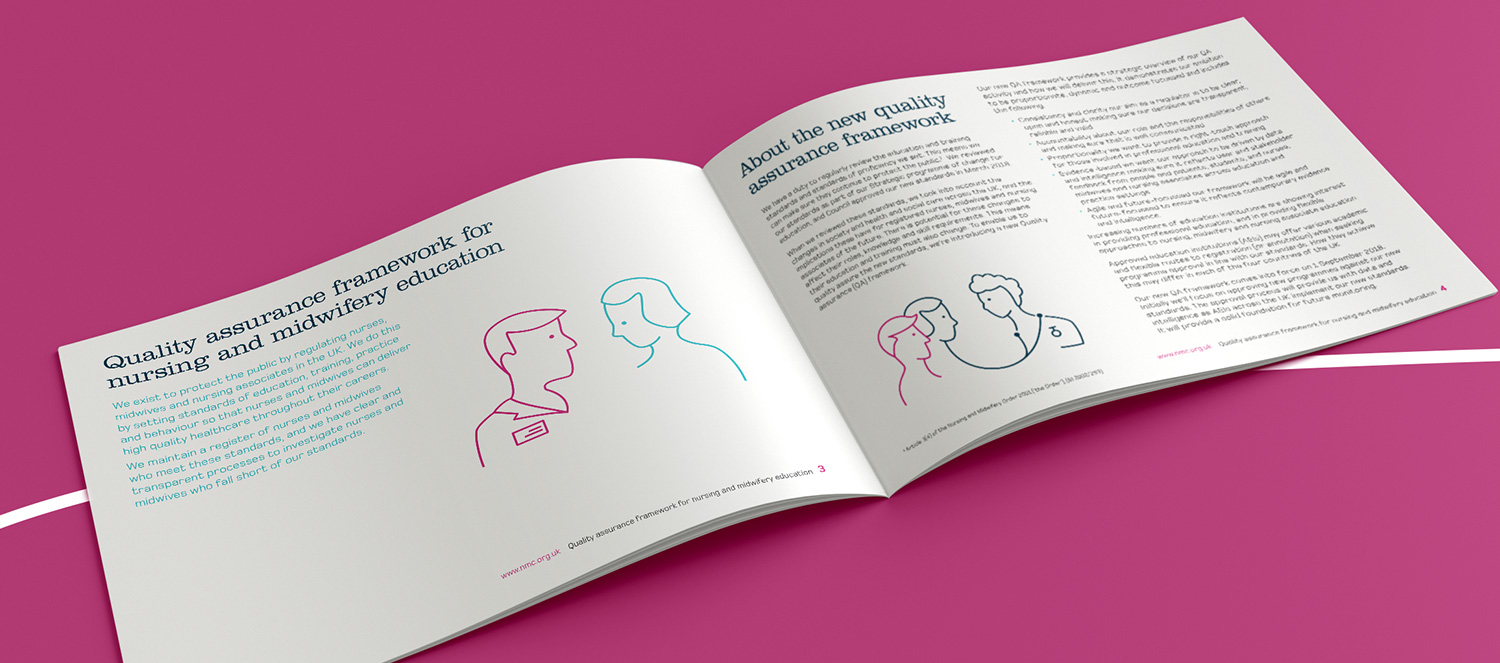 "Spring always meets our brief very well, and gives us creative ways to meet the challenge. They're very flexible and quick, managing large volumes of last-minute work with professionalism, good humour and accuracy."
ANN BROWN
The Nursing & Midwifery Council