Back
Agellus Group
Bruisyard Country Estate
Cromwell Museum
DanceEast
Debach
East Suffolk Council
Greenhouses Direct
Havensfield Happy Hens
Hollow Trees Farm
Jordon Freight
Look Sideways-East
MH Goals
Marriage's the Master Millers
Moroccan National Tourist Office
Nursing and Midwifery Council
Pasta Foods
Sail Loft
Suffolk County Council
The Hog Hotel
The Unruly Pig
Two Magpies Bakery Southwold
Vertas
Visit Norwich
West Suffolk College
Wolff-Evans
eats
Gough Hotels
Moroccan National Tourist Office
Visit Norwich
Visit Suffolk
Client
Moroccan National Tourist Office
Project
Brand: Much, MuchMorocco!
Objective
A brand to underpin Moroccan National Tourist Office (MNTO) marketing for the UK, US, Canadian and Irish markets.
Results
UK visits to Morocco rose by 6% year-on-year
Marrakech declared TripAdvisor's #1 destination in the world
Morocco named 'Best Destination in North Africa 2015' by Travel Zoo, leading holiday search engine and booking site
Spring's MNTO brand structure draws together three key attributes: welcoming, unspoiled and mystical. Having carried out a thorough analysis of the market and the audience we express these through our lead concept: MuchMorocco, a brand identity that shows there is so much more to the country than people's usual perception of souks and camels. The beauty of this campaign is that it can be applied to any aspect of the offer we want, to address any audience – Much Mor Sun, Much Mor Golf, Much Mor Heritage, Much Mor Essaouira – across any marketing collateral.
For the campaign brand identity we have used a Moorish tile fret-cut as the main graphic device. Behind this we can insert any number of images, still or moving, which are then visible to varying degrees depending on the overall size of the logo block – in some uses, one merely sees a hint of a myriad of colours, in others it's possible to see the pattern of the fret-cut replicated in the floor tiles of a medersa or the intricate carving of the door to a riad in the heart of the medina.
Our typography reflects the culture of the country as well as the character of its people. Based on Novecento, we customised certain letters for headlines in order to reflect the architecture that is so evocative of Morocco, notably M and R, applying distinctive curves.
The MuchMorocco colour palette uses a base colour of either solid black or white, as our aim is to really focus the eye on the core image. Blue also features heavily, whether in the colour of the cloudless sky or the coastal waters, or the pavilions of the Majorelle Gardens, or indeed the houses of Chefchouen.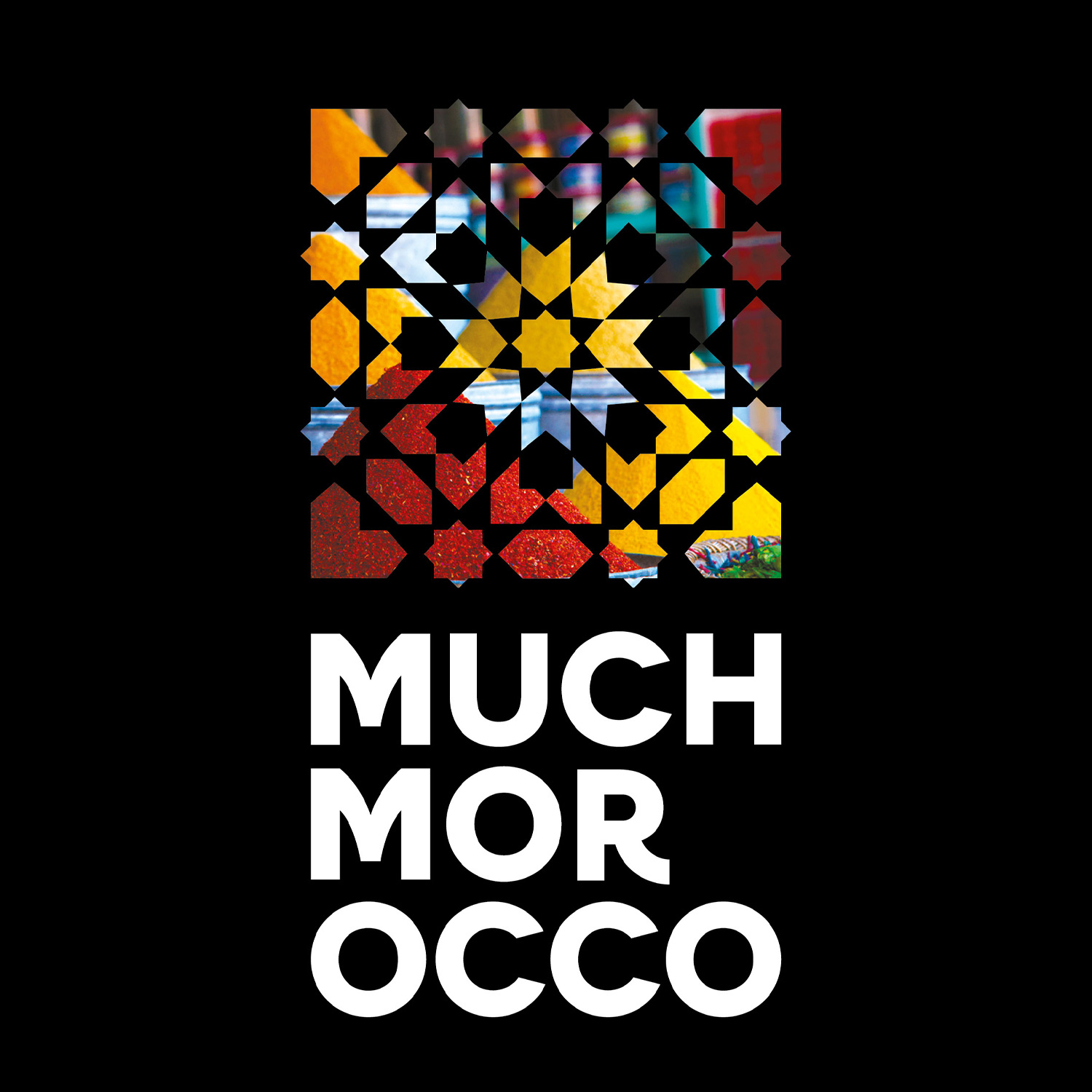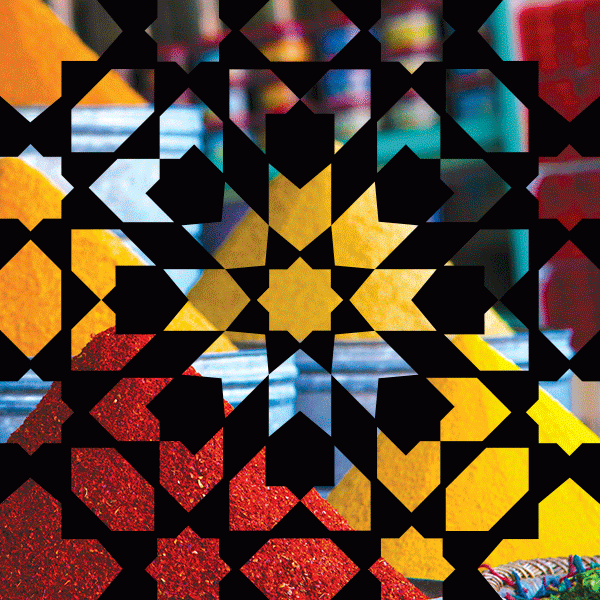 "Spring's creative achieves exactly what we hoped for. Warm, vibrant, friendly, accessible, stylish, creative, joined-up thinking on design and strategy brings the real essence of Morocco to holidaymakers."
AMINE BOUGHALEB
Moroccan National Tourist Office