"Did anyone see any f**king ads"

So, last week Glen and I jumped on the train and headed to London for the evening to attend our first Contagious Live London event.

It was a packed house of 200 creative professionals, congregated perhaps in part for the beer and pizza, but predominantly for the live interview with legendary creative director, copywriter, and author, Dave Trott. Before the main event, we were taken through a selection of international behavioural change campaigns that had caught the eye of the Contagious team over the past few months.

The Greggs vegan sausage roll obviously made an appearance, and rightly so. An Apple style launch to journalists and a ranty tweet from Piers Morgan was all that was needed to dominate the media and cement the conversation (and it's also a pretty impressive meat alternative). Greggs has seen a significant increase in sales with a demographic that would have previously avoided the cheap and cheerful bakery.
Of these examples, the campaign that got the biggest reaction from the room was created by Ogilvy for AeroMexico to encourage tourism from America to Mexico. Ogilvy engineered a campaign whose video featured representatives from AeroMexico interviewing some residents of Wharton, Texas, on their opinions about Mexico. They knew a significant proportion of people there would have Mexican ancestry but be unaware of the fact. They also knew many of these people would have no desire to travel to Mexico. They DNA tested each of them and offered discounted flights to Mexico based on their percentage of Mexican DNA. The humour of the campaign sent it viral and presented an intriguing way to change perceptions.
Then it was time for the Dave Trott masterclass, where he sat in front of us and told us all to be better! His take on the current state of the industry seems to be driven by his clear distaste for formal education and agencies who focus more on awards than people.
He referenced each of the presented examples of behaviour change and asked the room:
"Did anyone see any f**king ads?"
And I suppose he had a point, nothing we had just seen was what you would traditionally call an ad – product, brand and strapline. They weren't obviously trying to sell us anything, and to be honest I couldn't remember all of the brands that the films had been for, but I had enjoyed them all and I would have shared them. Is that enough? The world of advertising has changed a fair bit in the last 40 years, it is still all about people, but the way people consume media has changed dramatically.
I couldn't help but think that his point of view was edging towards the nostalgic, back to a time when social media didn't exist and markets weren't so saturated. Now, we have to find ways to communicate our message in a very noisy world, and if that involves winding up Piers Morgan or creating amusing shareable content, is that a bad thing? At the end of the day, if it fulfils the core objective 'Sell more of our product', then it worked, didn't it?
As creatives, we all dream of having an idea that becomes part of people's lives, 'part of the language' as Dave would say. A memorable line that will last a lifetime like these classics:
Just Do It (1987)

Beanz Meanz Heinz (1967)

Ah! Bisto (1919)

Does exactly what it says on the tin (1994)

Think different (1990)
The list of memorable lines is endless and without brand names you still know exactly what these lines are for. But look at the dates, it seems very few lines are entering the language now, and if they do it's done with budgets unattainable for most businesses. I had thought McDonald's 'I'm Lovin' It' would be an example of a more recent line, but even that turns out to have been launched in 2003, proving that it takes a long time for these lines to take a real hold.
I guess what i'm saying is, I understand where Trott is coming from, but the world we are creating for today is a throw away one. They say on average we can be exposed to around 5,000 ads per day, so we barely give any of them more than a fleeting moment of our attention. It's our job to create the one people remember and although I may not agree with all of his points, Trott gave us some really great reminders that would contribute to the goal:
Keep things simple

Make your message clear

Focus on people and to talk to them in their own language

Form should always follow function

Advertise your point of difference, not your market
and finally…

Don't join the Navy, be a Pirate!

Standing on the shoulders of (small) giants
On Thursday 15th November the DBA hosted its concluding Small Giants event, marking the culmination of a national tour.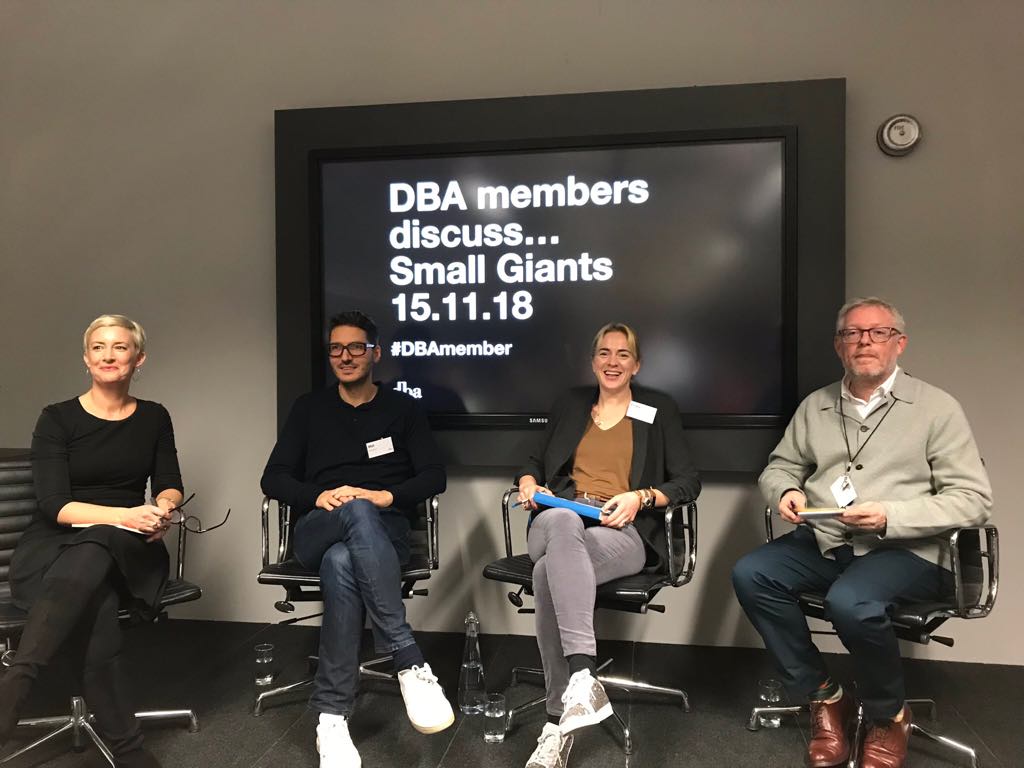 The term 'Small Giants' was coined by Bo Burlingham, the American author who focuses on companies which 'choose to be great instead of big'. As someone who has consistently resisted the pigeon-holing of businesses like Spring based on headcount by focusing instead on value-creation, this is an exciting conversation to be having.

The DBA invited Mat Heinl, CEO of Moving Brands; Peter Mills of Brand Ethos and me to share our own perspectives. We were chaired by agency positioning specialist Emma Collins. Imagination invited us into their fabulous rooftop conferencing space. The audience was made up of the owners, directors and development teams of agencies, representing some of the largest and smallest businesses in the industry.

It was a great opportunity to talk about Spring's transformation over the last two years, with our introduction of Personal Development Plans and mentoring, and Ethos, underpinning our increased and determined emphasis on people's skills and growth. I was happy to make the point that transformation like ours is never easy. but focus and resilience ensures that the outcomes make it worthwhile – and that as the Agency for Change it's good to demonstrate that we have walked in the same shoes as our clients.

DBA Insight features Spring's community work
This month's 'Insight' news from the Design Business Association features our views on community. You can read the article here, or view it in full below.
Spring's promise is that we will help our clients connect with the communities that they need to reach, so it's essential that community runs through our business like the letters in a stick of rock. In fact, our belief in the importance of sustainable community is why we are here – firstly, Southwold on the east coast, and more recently, a second office in Birmingham.
When I launched Spring in 2006, after a decade or more working on significant regeneration projects in London, the UK and overseas, I realised it was an opportunity to put my money where my mouth was. I'd been banging on about sustainable community for years and now I could support the community in and around this seaside town with skilled employment, people using the town's facilities year round, and access to our services. And so I left London and we launched there.
Our recent move to a second office in Birmingham is not just in response to the exciting growth that's taking place in the West Midlands, and from east to west in what we've christened the #Springbelt. It's also because it's a real and colourful community, and we're keen to deploy our skills to ensure the community benefits from growth. With fast-paced change it's essential that people's voices are heard and that the benefits are felt at ground level – otherwise you're building on quicksand.
Political events over the last couple of years have demonstrated that political strategists had lost insight to the hopes and fears of people outside the patch. Spring launched the HyperlocalEverywhere Network in response to this, supplementing our own regional footprint with a network of community engagement specialists across the UK, generally in the less well-trodden zones of political focus.
When you need to deliver behavioural change – whether you are launching a brand, or pulling a hospital or school out of special measures – you want to focus on the smallest possible community. It ensures your message is clear, your budget is well spent and your chances of success are raised. That's essentially hyperlocal, and we have our own community insight methodology HyperlocalEverywhereTM which is used for information gathering and ongoing engagement with these communities.
Sometimes people in their professional roles underestimate people in their "target" role, and this is something we are cautious to avoid. To mitigate this, we work on a voluntary basis with communities, ensuring we understand them as living, breathing human groups, not data. This ranges from contribution to regional economic growth programmes to on-the-ground support for voluntary organisations, giving our team four half days off a year to paint, pour tea, chat and garden – in other words, anything that isn't what they do for a living.
On a strategic level we ensure participation in the conversations about change. We support the West Midlands Women's Voice, which is a network of senior women working to ensure the West Midlands Combined Authority embeds equality in its strategy. We contribute to New Anglia Local Enterprise Partnership's thinking on economic opportunity, talent retention and inward investment. We have advised Cabinet Office communications teams on community insight. These and other activities help us to maintain the 'big picture' thinking that's vital to ensure our commissioned community work has appropriate legacy as well as immediate impact, and to allow us to build up a tapestry of projects which combine to support change.
On the ground, as well as the kind of sleeves-rolled-up volunteering that keeps us in the real world, we also support small businesses that might not be able to afford our services with skills workshops, allowing them to create networks at the same time as learning best practice and future-gazing. We put aside budget to cover a small amount of pro bono work – for example, we are currently working with a boxing club that goes out of its way to support young people who are showing signs of disengagement, since they won't be able to provide that service if they can't survive commercially.
On which note, one piece of advice I would give to any agency that wants to start to deliver its own community outreach is – set a budget. Doesn't matter whether you set this in pounds or percentages, but be clear. It's much easier to say "No" if you can relate it to a budget, and also to ensure you select the best projects for your skills and experience. As an industry we know our tendency to see the work as the reward, but your own sustainability is essential if you are to carry on supporting your community.
The base line is this:
The world of work is changing. Rising costs of living increasingly mean we'll all be working for longer. Our always-on culture means that the working day never quite ends. Equality in the workplace will, eventually, seep into equality of caring responsibilities out of work. This means that, inevitably, the lines between work and home will become increasingly blurred.
The positive outcome of that is many more of us will decide that, in that case, work can happen in places which afford a better quality of daily life. Community is where character can be found, where the generations come together, where daily life has its own rewards; and so increasingly we will find ourselves part of that. Contribution is essential for belonging – enjoy it!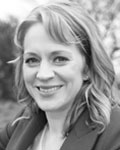 About: Erika Clegg
Co-founder of the strategic communications design business, Spring, Erika is also a DBA board director and digital route panel adviser to the Institute for Apprenticeships. Spring, the Agency for Change, helps to connect with people in the communities that businesses and economic development programmes want to reach. Their offices link East to West, forming the #Springbelt across an area of fantastic growth and progress.

Are you a future Springer? We're looking for an Account Executive.
Spring, the Agency for Change. is looking for an ambitious graduate who'd like to kick-off their career in one of the most beautiful areas of the country as part of an excitingly fast-paced team.
An innovative strategic communications design agency, we are an inspiring workplace in the seaside town of Southwold, Suffolk with a new office just launched in the West Midlands. Our award-winning, talented and close-knit team is driven by a clear ethos and purpose to help grow businesses and regenerate communities.

You will be supporting the client teams including for Anglian Water, the National Citizen Service, Southwold Pier and Hopkins Homes, and be a motivated self-starter who can align to our Ethos:

• Bring Positive Energy
• Know What Matters
• Make Excellent Work
• Improve People's Lives
• Live Our Vision.

We will provide training and mentoring to the right person, and candidates should be able to demonstrate:

• Clear communication skills in person and writing, ability to fully listen
• Take day-to-day responsibility for projects and build relationships
• Can present confidently, and speak articulately
• Research clients' products, services, plans, competitors and target markets
• Ability to take on complex information and reach clear understanding
• Have an understanding of PR and social media marketing including the media landscape, latest platforms etc.
• Good organisational and time management skills
• Willingness to muck in and at times work on levels outside your core purpose
• Undertake or oversee data entry, ensuring accuracy and compliance with GDPR
• Be a proactive thinker and problem solver.

Please apply with your CV and a covering letter explaining why you'd like to work with us and the benefits you'd bring, to Gene Chui at gene@agencyforchange.co.uk

Exciting Monday awards news at Spring
Yes it's warming up outside, the sun's shining and we're starting to think about the first sea swims of the year – but we're feeling quite Christmassy today at Spring! Why? Because our Spring Christmas card has just been announced as a finalist in the Design Week Awards 2018.
Every year we try to ensure that our card is a covetable keepsake. In previous years we've sent everything from wooden fireplaces complete with a crackling fire app to download, to hand-drawn illustrations. Last Christmas, we painstakingly created paper craft spirals, which, when the provided pencil is pushed through, becomes a Spring Christmas tree.

Its recipients were tickled, and clearly it amused the judges for this year's Design Week Awards, too. These twenty industry leaders spent a day surrounded by the best design in Britain, encompassing the range from product, to interiors, to copy and graphics; and we are really chuffed that our Springy Christmas card received their endorsement.

So we're off to the Tower to lose our heads with the excitement of the Design Week Awards ceremony on the 26th June – fingers crossed we'll come back with something new for the awards table!

Spring arrives in the West Midlands
Spring has opened a Birmingham office, with the purpose of delivering our Consultation, Engagement and Outreach services to support the exciting growth of businesses and communities in the West Midlands.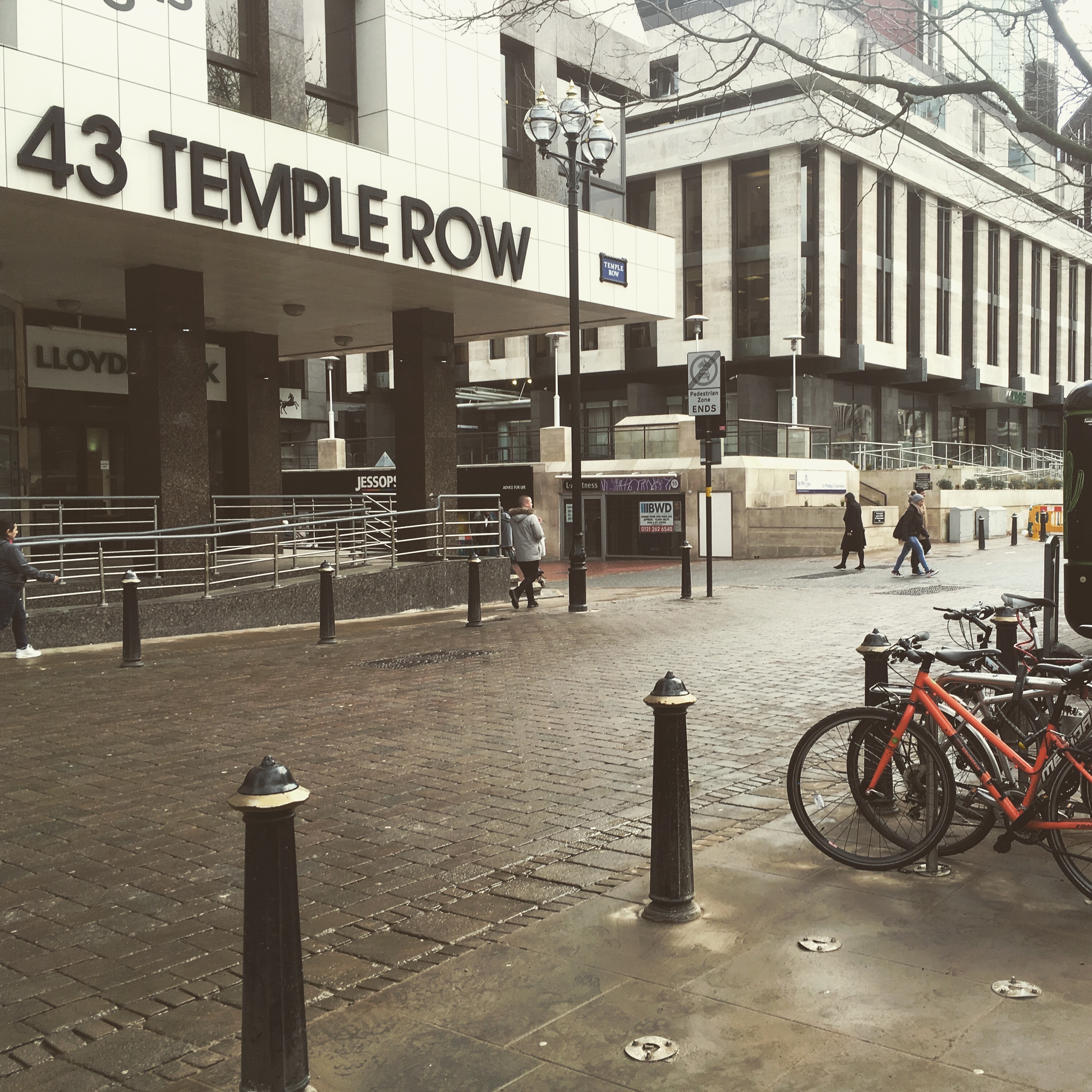 Birmingham is enjoying meteoric transformation at the heart of a region where positive change is happening at pace.

From Coventry's position as Britain's City of Culture 2021 to Birmingham's hosting of the Commonwealth Games 2022, there's a wealth of cultural excitement ahead. This, in a place where Spring client HS2 is due to see journeys to London cut down to under 40 minutes, with investment in supply chain and employment already causing impact.

Education, housing and infrastructure are all being addressed by organisations including the West Midlands Combined Authority (with an £8bn investment plan) and the government-led Midlands Engine.

As the Agency for Change, Spring's purpose is to help grow businesses and regenerate communities. Our Ethos of energy, focus, excellence, people-first and vision tallies with that of the West Midlands' ambitions, and is behind our decision to create a Spring belt across Britain. We've been deeply connected with the growth of the East of England through its businesses, cultural organisations and public services for over a decade, and are looking forward to bringing our skills and energy to the West Midlands as well.

The government wants the West Midlands to be a growth engine for Britain – and it's got the ambition and attitude to succeed. Spring is looking forward to working with and employing local people as part of this transformative era.

To find out more, work with us or simply say hello, do contact Erika on erika@agencyforchange.co.uk

Is this the best middleweight design job in Britain?
Spring is an ambitious, innovative strategic communications design agency in the beautiful, bright seaside town of Southwold, Suffolk. Spring's work grows businesses and helps to regenerate communities, and our talented, close-knit team is driven by a clear ethos and common purpose.
We're hard working and results-focused, and balance this with a healthy, friendly culture in our glorious seaside environment. Southwold's close to London, but closer to Amsterdam, and there's a great way of life up here with our huge open skies, great food and drink, and beautiful coast and countryside.
Our work ranges from complete branding programmes for businesses and places, to engagement projects for utilities businesses, to digital design and implementation, and everything in between. Last year the designer you are replacing hand-illustrated wine labels for a brewery's vintners, delivered a brand identity roll out for a cultural organisation, designed a brand identity for a risk management business, helped win a pitch for a national youth charity and created a water-based fairground, amongst a host of other projects.
We're now looking for a middleweight designer who is ready to develop their existing skills by working autonomously and with senior creative staff on a range of projects. You will be a creative designer, with a broad set of design skills, capable of taking projects from conception through to delivery. You should be a self-driven individual with enthusiasm, loads of ideas and an undeniable drive to deliver work at the highest of standards. You will be a key member of the studio team, reporting in to the Head of Creative.
Location
Southwold, Suffolk
If relocation is necessary we can advise on housing, schools etc
Software Knowledge
An experienced knowledge of the following tools is required:
InDesign
Illustrator
Photoshop
Any additional software skills (video and animation for example) are great but not essential.
Typical activities
Producing attractive and effective designs for all media whether that be print or digital
Communicating with team members to receive feedback
Liaising effectively with clients and other team members
Offering input to creative meetings and sharing ideas
Supporting the team throughout the execution of campaigns and projects and looking to lead your own
Excellent time management and delivery focus
Skills required
Strong written and verbal communication skills
Adeptness with leading design software packages
A determination to achieve and succeed
The ability to meet deadlines in a high pressure environment
The ability to see projects through from inception to production
Consistency regardless of project size
Strategic thinking
Good organisational skills that support the rest of the team
The motivation to maintain and improve design standards
The willingness to listen to feedback and use it to improve
Spring Perks
Friday personal training sessions
Cultural Expansion Grants
Regular training programme
Ongoing career mentoring
Bonus scheme

CVs to george@agencyforchange.co.uk. No agencies please.

Hired Education
I recently had the privilege of taking part in a lecture series entitled "Life after Lectures" at University of Suffolk. I thought it fitting to call my presentation 'Hired Education', as I would cover what I have learned and experienced during my first year in the creative industry.
This series of talks from creative directors, freelancers, illustrators and myself (an alumnus), was organised by Course Leader Nigel Ball for final year BA Hons Graphic Design and Illustration students. As it was not that long ago I was in their position, I understood the curiosity and perhaps anxiety about the jump from graphic design student to junior designer. My aim was to inform and hopefully inspire, as the transition is very much a learning experience.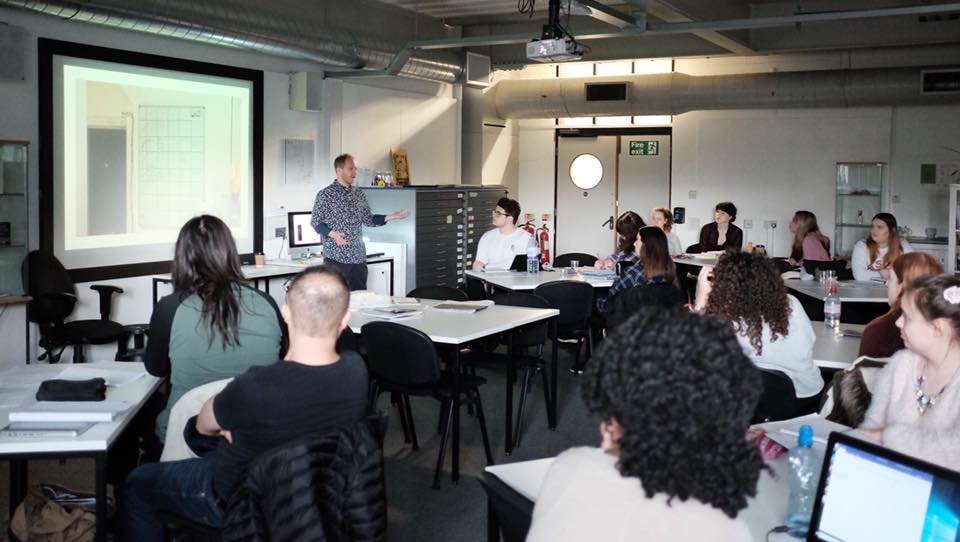 I began with an overview of Spring, and explained how various team members contribute to a project. I displayed some of the work I have designed, starting with MH Goals, which covered website panels, social media banners, emailers, numerous print ads, their latest catalogue and exhibition displays. The catalogue in particular was an insight into print processes as I had visited Micropress with our client before the final print run.
My aim was to show the variety and breadth of a designer's work needed for just one account, and note the education that comes with those experiences. Alongside design skills you also need time management, the ability to prioritise work, communicate with team members and clients – the list continues indefinitely! All aspects I had experienced at university, but I would say a graduate can expect to continue developing during their first year as a junior. I know I have.
I was proud to show off Spring's recent work for Anglian Water – the H2OMG fair – which has brought home our first Drum Cream Award. One of my contributions to that project was 'Beat The Bog', which was ideal for demonstrating to the students the importance of creative thinking, and being able to bring those ideas to life.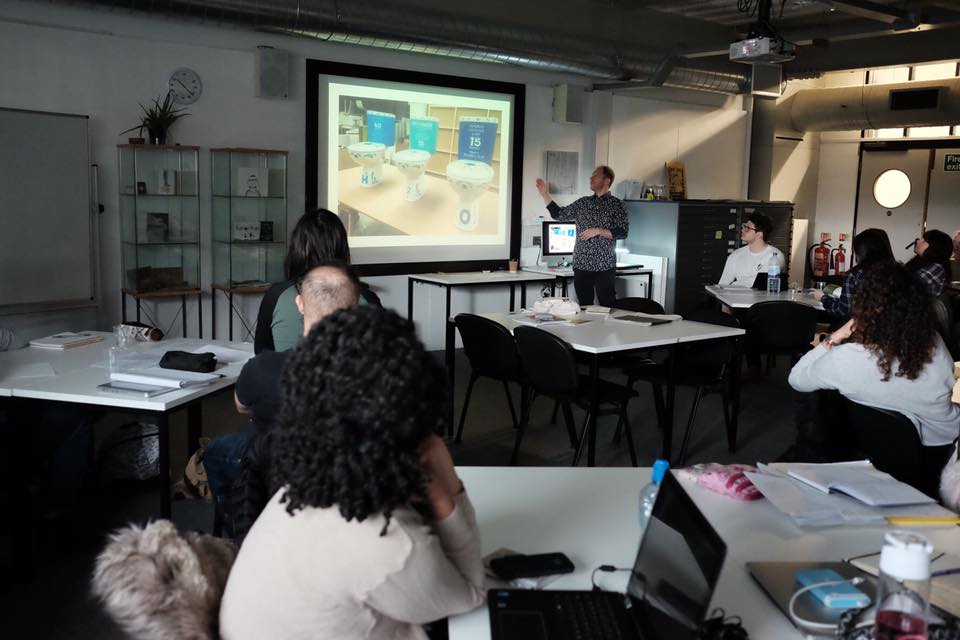 I also covered other experiences from my first year which have contributed to what I describe as a continued design education. I had been selected for portfolio Masterclasses at both M&C Saatchi and Google, having my work reviewed by industry leaders.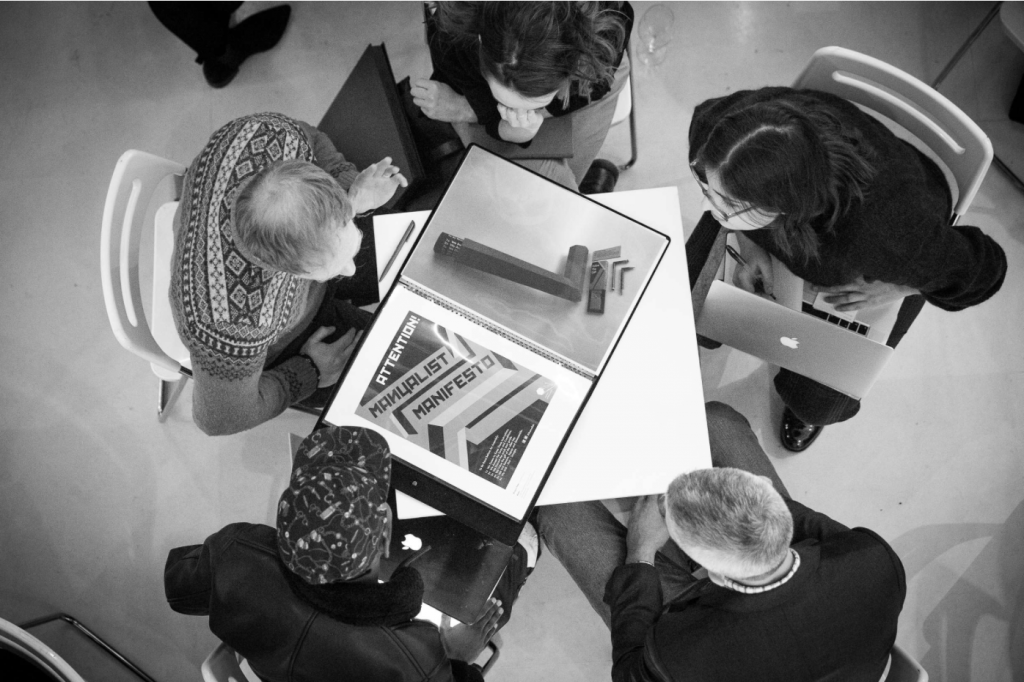 I spoke about attending the 2017 Drum Design Awards with fellow Springers and how it gave me the hunger to create something that could land us back at the Tower of London Pavilion for the 2018 awards, so when I created Spring's Christmas card I took it on with the ambition that it would become known as Spring's 'award winning' Christmas card (watch this space!)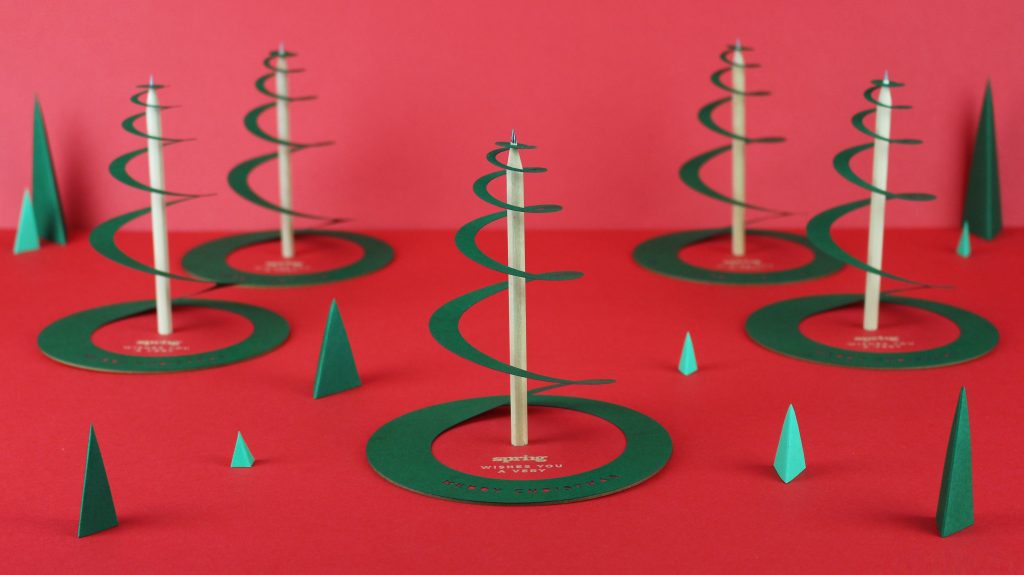 I also emphasised how important it is to continue the uni habit of using a layout pad and pen to sketch and to write down ideas, and that not all design work is on screen. No one gets more excited about a delivery of layout pads at Spring like I do! (Of course, I'm probably the reason why we've had to order more :).)
The one key bit of advice I wanted to leave with the final year students was something I heard during my time at UoS: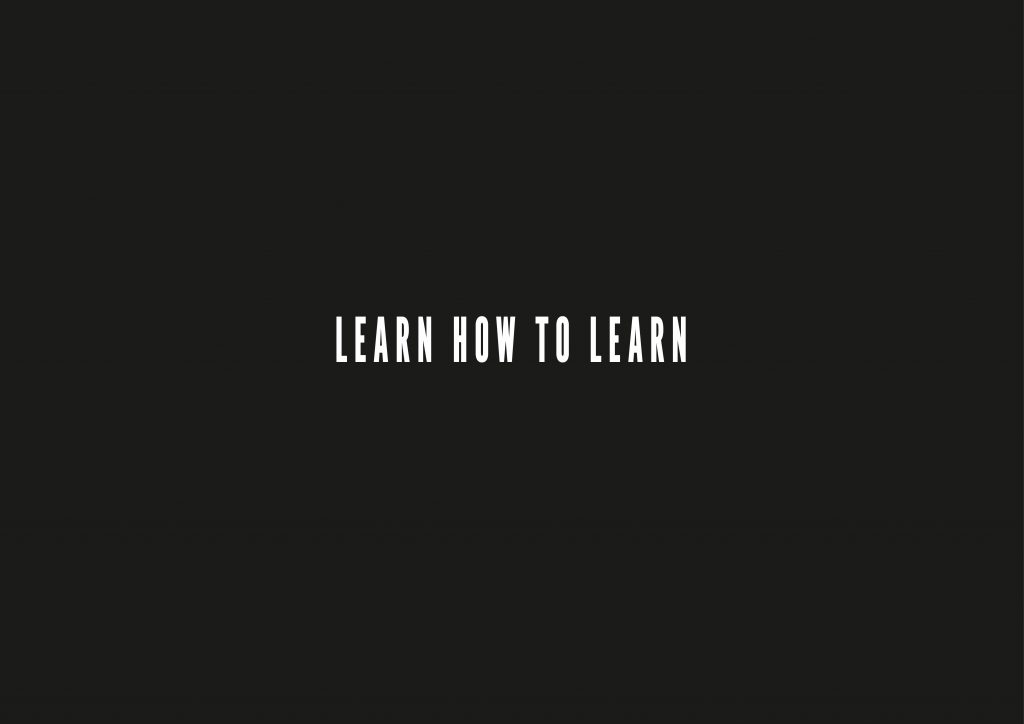 There will be things that you're great at, but they'll also be plenty of things that are just that little bit beyond your comfort zone, just beyond your technical ability, and just beyond your experience. But that's not to mean they are beyond your capability. Taking the approach that it's a constant learning experience means you'll be able to improve, to gain the skills and to gain the knowledge. You'll be surprised how much you'll grow in your first year. Graduation may mark the completion of a degree but your design education should never end.

I wish the Graphic Design and Illustration students all the best for the few months they've left to go, and look forward to visiting University of Suffolk once more for their end of year show this June!

Lecture photos by Nigel Ball.

Delivering design for the NMC
Spring has won the tender to work on the Nursing and Midwifery Council's rollout of the new standards for education. This work will include digital and printed documents, collateral for exhibitions and digital and print ads.
Spring responded to the brief by showing how the brand could be developed through the use of illustration, and how we could use the colour palette to help users navigate documents.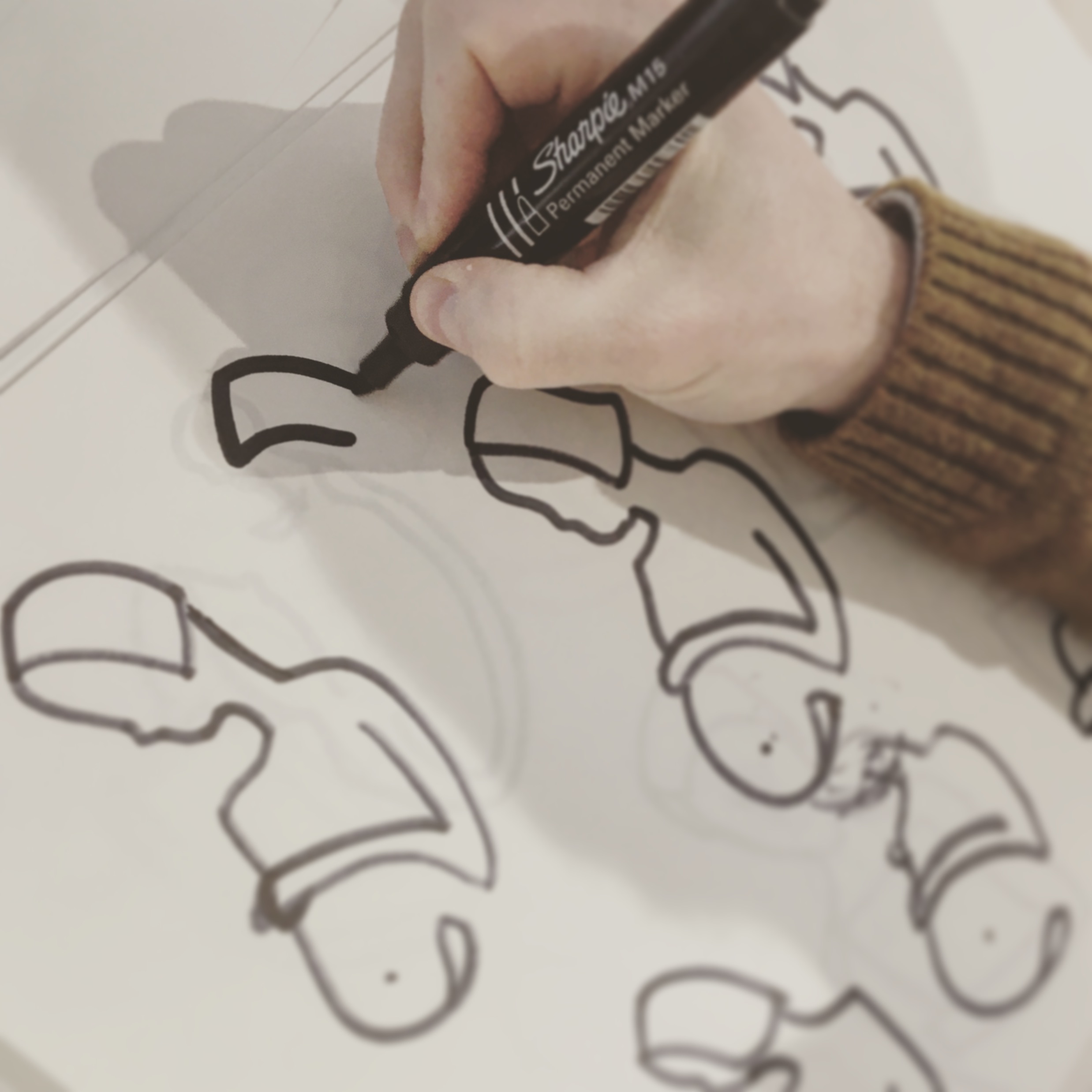 The winning illustration style is simple, yet effective, and will be developed over time to become an important part of what underpins the NMC brand.

We're excited to be working on this project and look forward to getting started in February!

VAR – A Rose By Any Other Name
It's been just over a week since VAR was used in English professional football for the first time.
Setting aside the overly-discussed pros and cons of the system, one of the most interesting aspects of this innovation is the choice of name. The acronym stands for Video Assistant Referee, which is fine (if a little pompous).

But this technology has been used for years in other sports. In Rugby Union it's a Television Match Official (TMO). Rugby League, in its no-nonsense northern style, calls them 'Video Refs'. Cricket has TV Umpires and Ice Hockey has Video Goal Judges. So why hasn't football followed suit and just named the system after something that has already gone before?

Football positions itself as the best sport in the world, 'The Beautiful Game'. Plus, many in the higher echelons of football's various governing bodies have been vociferously resistant to the idea of using video technology for years. Therefore introducing this technology to football, years after many other sports adopted it, is not only an embarrassing climbdown for those who have opposed it for so long, it is also damaging to the brand positioning as it suggests these 'lesser' sports got it right where football didn't.

However, using the term Video Assistant Referee (rather than a Television Match Official for example) lets football portray the system as something new instead of a copy, and allows the authorities to take ownership of it.

The concept of novelty is a tried and tested persuasion technique that has been used for centuries. Renaming or rebranding a product or concept makes it suddenly seem exciting and new.

However, it's not a technique that should be used without considering the wider picture. When you've built a strong relationship between your brand and the people that buy into it, no change should be made without a lot of thought.

In this age of instant mass reaction, and a somewhat toxic internet and media culture that prefers to be negative rather than positive, it is perhaps harder than ever to make a change that will be accepted positively. A quick search for failed rebrands and relaunches will bring up hundreds of examples – Consignia, Gap, Mastercard, New Coke – that were roundly derided by the public.

This is why it is so important to completely understand your audience and the way they perceive and interact with your brand before making any changes. Spring puts this understanding of audience and community at the heart of everything we do.

Get in touch with us to find out how we can help you connect effectively with your audience and pave the way for change that makes a real difference.

Erika delivers Number 10 workshop
The week before Christmas I delivered a workshop at Number 10 Downing Street for the Cabinet and PM's Office Local Campaigns and Insight Team, helping them identify ways to understand and engage with varied communities across the UK.
Sharing examples of campaigns undertaken by Spring and other agencies in the Hyperlocal Everywhere Network, I gave insights into how we go about getting to know geographic and demographic communities better. Sometimes we do this for public and third sector, sometimes for brands who are keen to make their budgets more efficient and their messaging more effective.
I shared with them the seven principles of Influence cited by Robert Cialdini: namely reciprocity, scarcity, authority, consensus, commitment, liking and unity. He devised the initial list of six thirty years ago, and brought in 'unity' only last year; it's also worth noting that 'authority' has changed beyond recognition recently, with traditional establishment bodies crashing in trust, and ordinary people growing ever more influence through social media.

Whilst our own policy is to undertake our research on-the-ground and face-to-face wherever possible, clearly there are constraints to that for government communications teams. So it was good to share insights to real community influencers – the day to day voices of authority, the community glue. We discussed how to find them and harness their connections to deliver information into communities and consult on their needs and views.

It was a great pleasure to bump into Larry the cat on the way out, who nonchalantly sauntered in when the door was opened for me to leave. He was distinctly unimpressed by my attempts to make small talk.

Learn to Love GDPR
You probably know that GDPR, the General Data Protection Regulations, lands 25th May 2018.

From that date, there will be tough fines for non-compliance and breaches, giving people far more say over what companies can do with their data. It also makes data protection rules more or less identical throughout the EU. Designed to protect people from misuse of their details, it will create a safer, more trustworthy environment for the growing  digital economy.

Naturally that means that haphazard data management is out, as are cheeky 'tick if you would rather not subscribe' boxes. In fact, double sign up will be the order of the day.  Where your data is stored matters too.

You'll have heard from plenty of IT and legal companies, keen to scare the pants off you. Ultimately, the GDPR law is about good asset management and thoughtful dealings with people, however; so as long as you get to grips with it in time, you'll be fine.

Naturally at Spring we like to see the possibilities in every challenge; and we see the next four or five months as a great chance to get people talking to their customers in more effective ways.

Since you are going to have to contact everyone on your database to ask their blessing to stay there, why not use the opportunity to get to know them better, learn  to talk to them with more impact, and turn brand sign ups into brand relationships?

We'll be running discussion events and masterclasses in the early part of 2018; contact richard@agencyforchange.co.uk for further details.

The evolution of web design
When the first website launched in 1991 I was four years old and shoving Lego up my nose.
I was 14 when we had our first internet capable computer at home with its 56k modem that struggled to load images, download files or do anything other than send an email, and no one could use it if your mum was on the phone. Back then I could not have imagined the speed at which technology would change and in turn change us and our behaviours.
Fast forward to today and I've stopped shoving Lego up my nose and the web is now a very different place. It can be accessed from a watch, a tablet, a laptop and everything in between.
The fact that new technology can change the way in which we work as an agency, almost overnight, is one of the most exciting aspects of working in our industry. We see the challenge as an opportunity to learn, to be creative and to help our clients.
How long will it be before the websites we create have to work in the VR world? What could folding screens mean for responsive web design? It's a really exciting time.
In the eight years I have worked at Spring, our website design has changed a lot.
I was stunned when writing this to see how different they actually were. Design trends online are driven by the technology that consumers have access to. Every new device, every browser update, every updated code language allow us further flexibility to be creative online.
Every website we build is new – there is no one-size-fits-all template. Great web design is a marriage of multiple disciplines and can't be achieved with drag-and-drop builders and stock photography.
Rigorous research and strategy underpin everything we do, because the battle for consumer traffic online is only going to get harder. With attention spans now set lower than that of a goldfish, it's more important than ever to make sure that you truly communicate the value of your brand to your audience.
We always want to create something new and exciting. Not to replicate what has gone before. If your competition is doing it, let's look at how we can be different. Let's look at how we communicate. Replicated messaging is just white noise; let's find new ways to say it, together.
3 WEB TRENDS WE  EXPECT TO SEE IN 2018
Responsive development for mobile is going to become even more of a priority when Google launches its 'Mobile First Index' in the early part of 2018. For the first time the position of your site in search results will be affected by your site's ability to respond to mobile.
Greater use of white space and irregular layout will help key messages to stand out and encourage people to stay for longer, while bright colours and bold typographic layouts could start to take the place of images, as we look for ways to engage with our customers while keeping load times down on mobiles.
Responsive development will continue to grow and will move towards the inclusion of VR and augmented reality.
COME ON 2018, LET'S DO THIS!

Spring's Erika joins Government apprenticeships panel
Erika Clegg, Spring's co-founder, has been announced as a member of the government's Apprenticeships Route panel for digital industries, engaged by the Institute for Apprentices.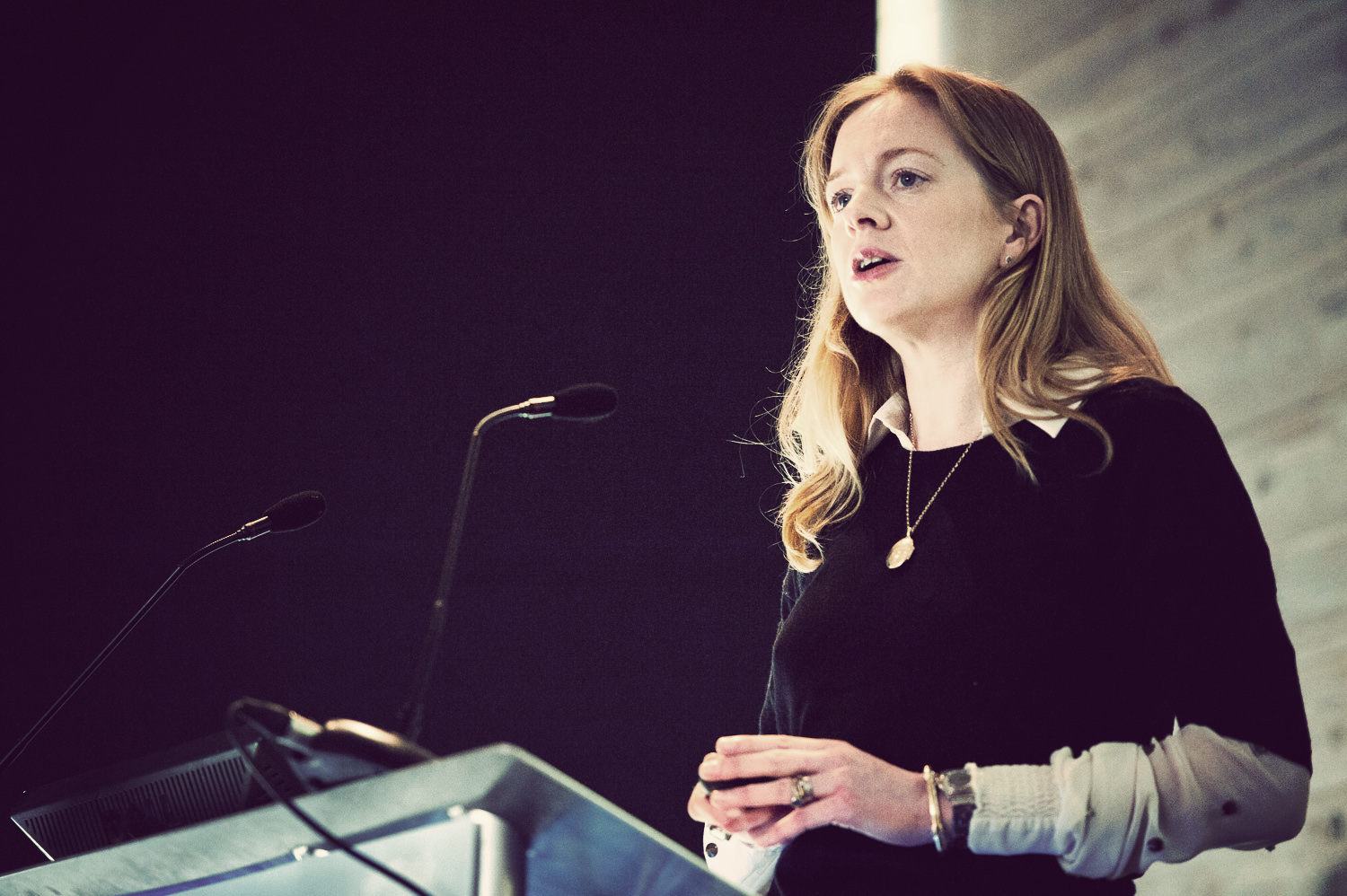 Fellow panel members include Adrian Cunliffe, CTO of Hive; Dominic Gill, apprenticeships lead at Microsoft and Mark Sherwin, Global Digital Customer Services Lead at Accenture.

Across the whole Apprenticeships Route initiative the Institute for Apprentices has recruited 94 leaders and experts from a range of industrial and private-sector backgrounds, who will play a fundamental role in determining the development of apprenticeships within their sector.

Since its establishment in April 2017 the Institute has taken steps to put employers at the heart of every stage of an apprenticeship's development. This starts with the employer groups putting together the proposal for each standard through to the Institute's own Board members, who are employers and industry experts, and ultimately accountable for each standard.

H2OMG! Spring are Cream of the crop.
We're delighted to announce our H2OMG event we ran for Anglian Water in the summer has won GOLD at the Drum Cream awards.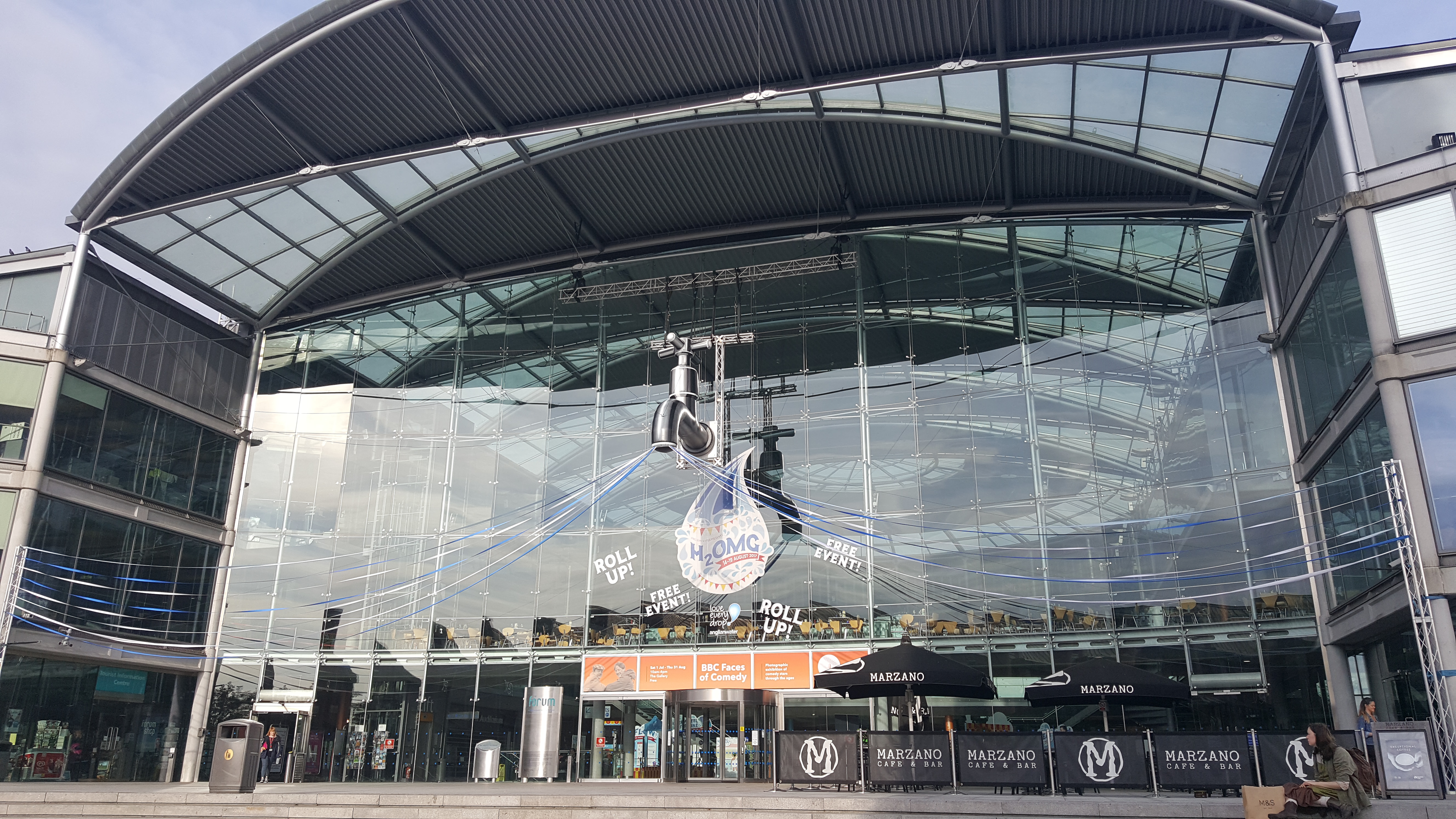 The awards, run by The Drum (Europe's biggest marketing website), were held in Birmingham on 22nd November, and are designed to reward the very best talent in creative advertising and design across the Midlands, East, South West and Wales. We entered in the Environmental/3D Design category and took the top award.

H2OMG was Spring's creative response to Anglian Water's brief to create a stand-out interactive environment to support the public consultation for their five-year investment strategy, a plan to future-proof the region. The event leveraged the fairground theme in design, games, and handcrafted stands and giant hand-painted 4m tap to welcome 33,000 people over 5 days and exceed all KPIs.

To get a flavour of the fun we had at the fair, watch the video below. And if you want to find out how Spring can help you reach your audience, contact us here.


Champions of the Tale

Spring clients National Trust have been declared the fourth best storytelling brand behind Apple, Help for Heroes and the BBC.

For the past five years Aesop, an agency that specialises in storytelling, has conducted a survey to discover the UK's top storytelling brands; quizzing over 2,000 people about 175 brands. The 2017 results have just come out, and National Trust have been voted fourth, ahead of companies including Nike, Google and Sky.

I've spoken before about the importance of storytelling. How having a strong narrative is one of the most effective ways of connecting with your audience and demonstrating the purpose of your brand. The reason being is because as a species we are drawn in by stories, believe in stories and are inspired by stories. Terry Pratchett once speculated that man would never have gone to the moon if we hadn't told stories about it for centuries before.

Having a strong brand narrative can help ride out any short term negativity too. The survey revealed that despite a rough year for the Conservatives (Boris, Brexit, and a billion pounds for the DUP after the General Election) and Ryanair (think thousands of cancelled flights) the overriding emotion consumers identified for the brands were 'Successful' and 'Disciplined' respectively.

Christmas is a particularly resonant time for stories, with so many traditions and memories wrapped up in the season, which is why commercial channels are pumping out lavish festive ads at full steam. So from monsters under the bed to animated carrots doing their best Indiana Jones impression, we find ourselves caught up with these micro-epics, which aim to emulate John Lewis and become part of our own Christmas story. The best examples are always an extension of the overarching brand narrative.

However, a word of warning. Having a story is great, but if it isn't told in the right way then it will be at best wasted, at worst detrimental to your business.

You can see the full survey here. And if you're looking for help in finding – or telling – your story get in touch.

Chats with The Fed
It was a pleasure to sit round the DBA board table with several new directors and the Chief Executive of the Creative Industries Federation, John Kampfner, yesterday.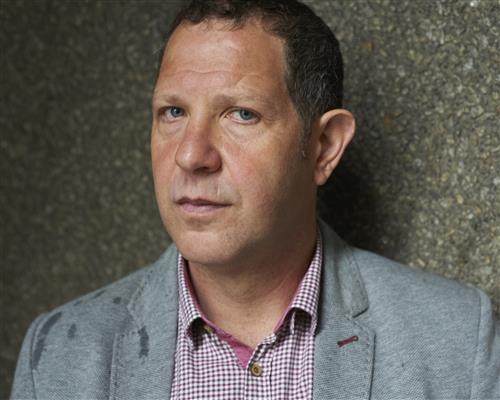 John updated us all on progress the Fed is making towards a better understanding across government and other industry sectors of the value of the creative industry. Wide-ranging through the government's own definition, the CIF's membership ranges from agencies like Spring to dance practitioners, from museums to musicians. It's a heavyweight organisation that's making a real impact on the narrative around our value to Brand Britain, including sustainable skilled employment.

What's more, the sector – already worth £88bn GVA – is growing by 10% a year, and as politics and boundaries become more complicated, the creative industries' ability to clarify, communicate and bring beauty have immeasurable corporate and social value.

Spring's been a member of the CIF from the start, since we are keen to add our voices directly to the Fed's work in engaging politicians, media and business leaders. It's also presented us with good opportunities to meet senior people from other creative organisations, find out more about their working lives and undoubtedly opens our minds to new and exciting ways of doing things.

Mayweather/McGregor – a storytelling masterpiece
The most hyped fight of recent years takes place this weekend, with both combatants set to rake in a reported $100 million each. One fighter is coming out of retirement at the age of 40, the other has never fought a professional boxing match in his life. So why the worldwide interest?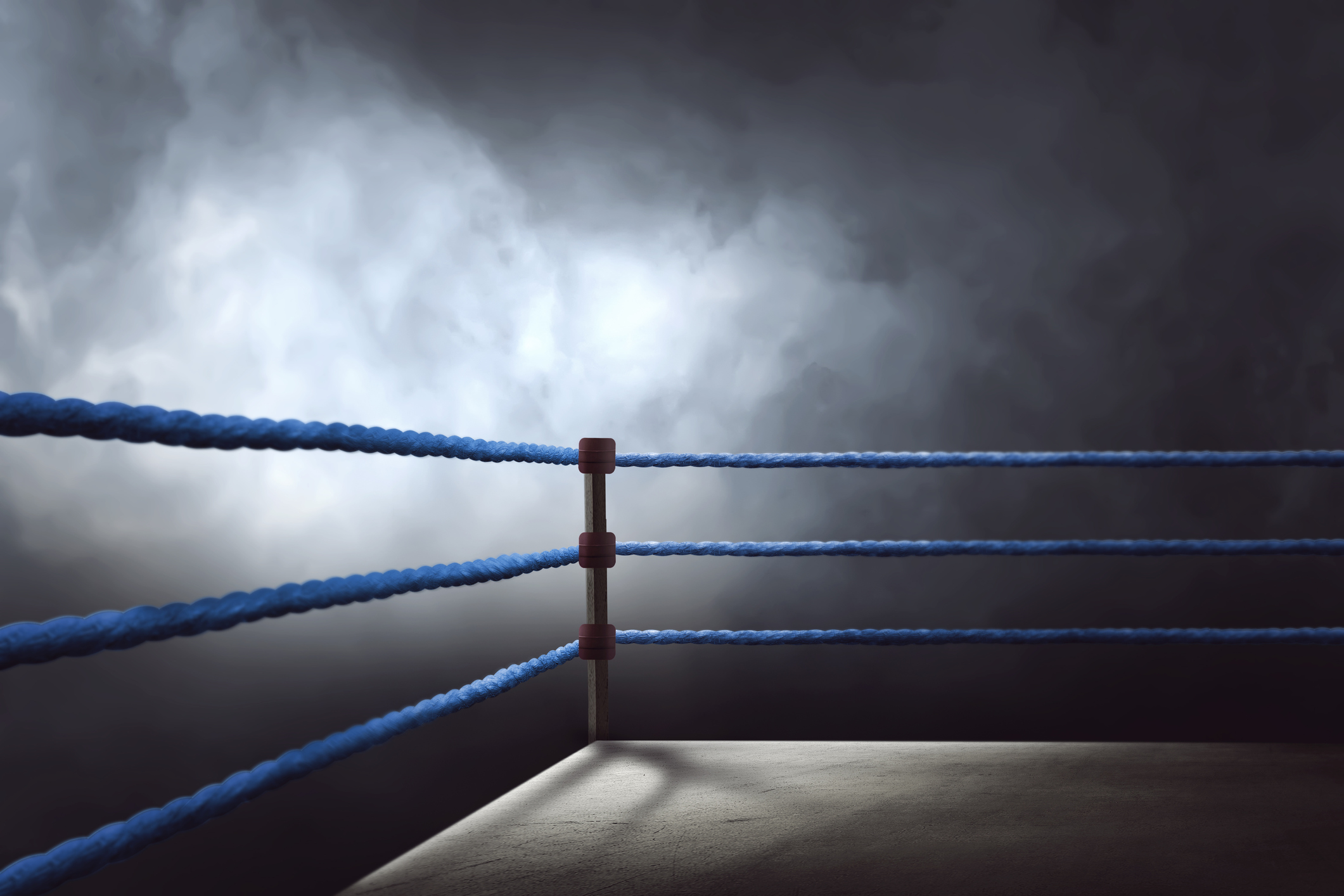 It's all about the narrative. Look at it clinically and this is two men out to make as much money as they can in a fight that should be as one sided as a tennis match against a wall. And yet add a story to it and it becomes the most talked about sporting event of the year.

Fittingly, the narrative weaves in some heavy hitting themes. We have the one-in-a-million chance – the 'what if'? Everyone knows there's no way McGregor should be able to win this fight, but … what if? One of Hollywood's most popular structures is the underdog overcoming the odds and genuine upsets such as Leicester City winning the Premiership show that even the longest odds can be overcome. What if this is another one of those occasions?

Then there is the conflict. Firstly between the two sports – many among the boxing community sees MMA as the vulgar upstart, the new money where combatants just roll around on the floor in pools of blood. On the MMA side of the fence, many get tired of boxing casting the snook on what they believe is a more technical all-round test of a fighter's skills.

The main conflict however, both narratively and literally, is between McGregor and Mayweather. Both are titans who transcend their sport, both have towering arrogance, self-confidence and both engender a polarising love/hate response in their audience. It's the immovable object against the irresistible force.

The back and forth between the two has been going on for months and 90% of this travelling circus has been pure showmanship – the racial slurs and outrageous allegations are all designed to advance the story and sell more tickets.

The story is nearing its climactic end, a few more plot twists have been thrown in to keep the interest bubbling – the introduction of lighter gloves, the betrayal of McGregor's training partner, the claims of dirty fighting – it's a shame there was no love interest sub-plot for a full house.

On the eve of the fight, it can be argued that most of the work has been done. Millions will be tuning in. The people want, need, to know who will win this fight.

To find out how to leverage your own brand narrative, get in touch and we can start to tell your story together. 

Chamber key note speech, in full
This is the full transcript of Erika's talk to the Suffolk Chamber of Commerce earlier in the summer.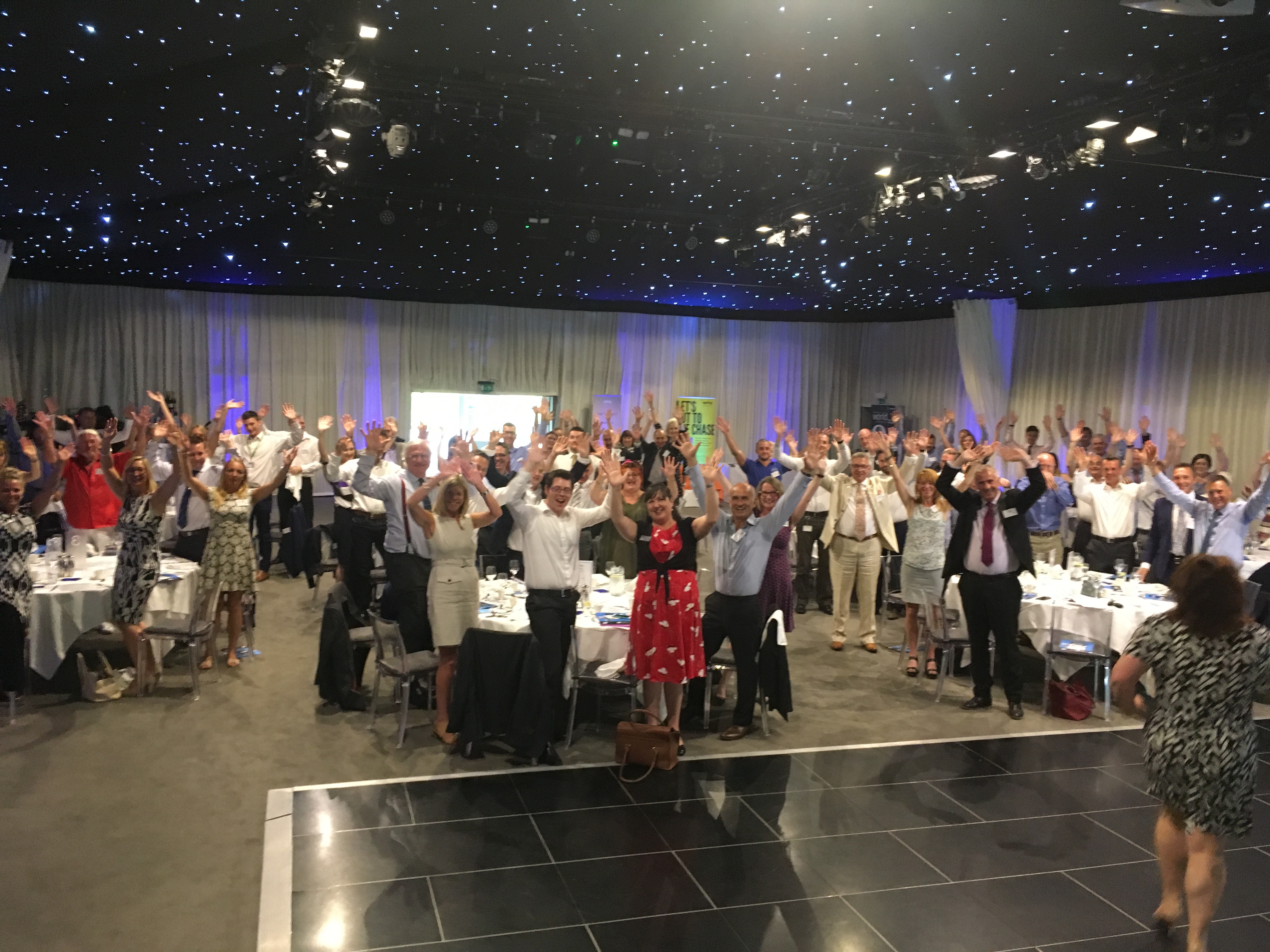 Thank you for welcoming me along today.
As many of you know I'm from Spring, and what Spring does is help businesses, organisations and their people change for the better using communications. We're working with Colchester Hospital, Morocco's tourism office in London, Greenhouses Direct, Anglian Water and the East of England's cultural tourism growth project amongst others. We're a full service agency and love working with brands, product launches, public consultations and multi-media marketing campaigns.
My plan today is to share with you some thoughts and tips on how to shape your brand's communications strategy for real impact in our rapidly changing world. I'm going to share some updates on social media use, insights to how to make people change their behaviour, and a run down on how Spring works to really get under the skin of the communities our clients want to connect with.
Essentially, I'm going to talk about people power, or what we might more traditionally call democracy.
I think we'd all agree that democracy is a good thing. With all but the most benign dictator, lack of democracy leads to polarized and often cruel societies. But democracy has brought about a few surprises in the last 12 months. The Brexit result was a year ago today. In the 12 months since then we've seen billionaire Donald Trump elected to the White House and the Tories campaign themselves out of a clear lead into a hung parliament. Politicians have gambled based on their assumptions.
And what this makes abundantly clear in a political sense is that the established means of gauging people's thinking aren't working. Pollsters are getting it wrong every time. Speech writers and spin doctors seem out of step with public opinion.
And if we think we can predict results from our own social media streams, it's worth remembering that Social media is an echo chamber, in which we unwittingly filter out information that doesn't resonate with us. Our news streams, friends and 'likes' mean that, the longer we participate in any digital activity, the more the content we receive reinforces our prejudices. This is why the events of the last year may have come as a shock to some of us, and not at all to others.
We can't change politics (although if you care I'd beg you to fight for it rather than complain), but we can harness this new people power to grow our businesses. Social media and the sharing economy have democratized brands. In developing the 'Participation brand index' which ranks brands by their ability to get their customers acting as their ambassadors, the communications network Iris acknowledged as its starting point the obvious but often neglected fact that it's people, not brands, that influence people. And the closer you can get into real social groups, the more influence you're likely to grasp.
So in order to deliver what people want, you need to really understand them and their circles, and then tell them about your business in ways that will appeal to them, in places they hang out. Deep understanding of your audience will even lead to reduced marketing costs and lower risk product development.
Apple, for example, sees people queue for hours or even days in readiness for a launch. The phone will be just as good three days later, and there's no issue with supply and demand – it's simply a social policy amongst a certain group to aim to be first with the new kit. The more participation brands allow their fans, the more they are likely to become loyal advocates. And it's important to allow them access to rounded information, not just the topline stuff. Fans are geeks, and will by psychological process fixate on the good stuff but these days smoke and mirrors are easily detected, and apparent inauthenticity despised.
In fact if your organization is involved with behavioural change, it's absolutely essential to show both sides of the coin. It's only when people are allowed to rehearse fully rounded arguments that change can begin (otherwise their embedded prejudices will simply cause them to argue against your point). Authenticity is essential for so many reasons.
The other thing to note is that whatever you do, however mundane or necessary it seems to you, there is something special about it and someone will love it. At the heart of every single project Spring takes on is an insight and it's the thing you get when you blend your brand's purpose with your audience's wishes. I can guarantee to every one of you that your business – as long as it's functional – has something unique and wonderful about it. We specialize in finding it.
So we know that we want to engage with fan groups; however there is now a groundswell of privacy and selective engagement that brings its own challenges.  Whilst we are of course glad that our children are doing their snapchatting in relatively safe circles, the challenges that brings to us as businesses are not insubstantial. It's no longer enough to have a content strategy – you need to be rigorous in how you target it, craft it and connect with community influencers.  In fact, now 70% of on line sharing happens in what's termed 'dark social' – things like Snapchat and messenger apps that limit audience to a select few.
Smart Insights – a useful online planning advice site – put content marketing and big data at the top of the list of 2017's digital marketing trends. The key is the blend of the two to create and deliver a content campaign which is strategically led, tracked for return on investment, and tailored specifically to clearly defined and well researched audiences. For this the industry works with 'predictive analytics' which are basically a combination of automated and manual trend tracking that allow you to build change into your communications quickly. So for example, if you're relying on standard social networks for profile you might have to think again: there's a rise in small, niche networks like fishbrain (for keen fishermen and women) and Tastebuds (for foodies? No, for local music fans).
Given that the average consumer checks their phone 150 times a day, there's a lot of competition to interest them, so you've got to focus to help them focus. (And incidentally if you're on social media, how do you cater for those 150 checks a day by every one of your followers?) Of course Facebook, Twitter and Instagram are necessary and on the rise, but it's slowed. Twitter added 31m new users in the last two years, Facebook 476 million, but both Whatsapp and Messenger have added more than 500 million users.
What's my point?
Firstly, you might need to review your social media strategy. Yes, build in the big platforms but consider investing budget into a nimble, research- and response-led social media process where you are primed ready to engage with new channels, new bloggers, and using new messages. For example, there's a growing push to connect with micro-influencers, the people who have 2,500 followers rather than millions. They're more authentic, likely to be more engaged with their followers and more accessible.
Secondly, if you're using social media for research, you might need to take the insights you form with a pinch of salt. It's that echo chamber again – the Twitter feed that told you Brexit would never happen? It's based on your preferences. It's likely that for your brand, the most impactful influence will come at a smaller, more tightly targeted and probably changing level. It's not easy, but it is effective.
Of course for our lives in places like Suffolk this is good news. People are hunkering down and valuing their communities, and as a county that offers its people strong community behaviours that simply underscore the value of our way of life. But it does mean that you're going to have to find ways to engage with your community of customers that are, in some ways, rather old fashioned.
It is good, of course, that digital marketing has allowed you to become much more selective about who your brands target and to track the results of your work in real time, giving you much more power over your campaigning. However, the challenge comes from this passing a large part of the ownership of your brands' reputation to its consumers, with their increased direct access to your brand and its platforms causing a shift in the balance of power. Although brands can influence their reputation through their actions, consumers are alert for inauthenticity, brush-offs or slacking – and sometimes people are just mischievous. This new world calls for a new perspective on targeting consumers, with deeper and more personalised understanding of people's lives, allowing your brands to meet them on their own turf, in their own language with a good handle on their needs, motivations and concerns.
From global juggernauts such as Coca-Cola to Government, brands are all looking for ways to understand customers better. Research increasingly demonstrates that both understanding and influence happen more effectively the closer to a consumer's comfort zone you can get. In its 2016-17 Communications Plan, the Government acknowledges this shift, saying: "Trust in branding increases when delivered in a local context." The other advantages of community-based interaction include risk limitation, with brands' chances of hitting target – and not launching with a misfire – being increased by well targeted research within a focused community. With that comes effective use of budget, efficient use of resource, and the opportunity for great return on investment.
What is more, many of the most transformative actions take place within hard-to-reach groups, which are again far more accessible through genuine community understanding than any other means. Incidentally, a hard to reach group can as much be the super-wealthy as it can the more traditional meanings of the phrase. The reality of the matter is that digital marketing as a route to researching and communicating with the market is a useful tool, but it's not the only tool and, as I've explained, its very easy to misinterpret. In fact, Facebook's new manifesto in response to the criticisms that have been levelled at it demonstrates a deep desire to support traditional, tolerant and empathetic communities – effectively turning the platform back out into the real world.
And Spring has generated a programme called Hyperlocal Everywhere that is designed to help people really get to grips with communities. We have also launched a national network of regional communications agencies, called the Hyperlocal Everywhere Network, covering every part of Britain, which has already found its way on to the government's communications framework. It allows public sector organisations and brands delivering national campaigns to focus separately on clearly distinct communities rather than trying to deliver a one size fits all campaign.
This comes from my own early agency days, when I worked with Nomura to create tailored marketing strategies for the sell-off of Ministry of Defence housing units. These were on military sites across the UK, sold for 20% less than market rate to eligible community members. I originally referred to this understanding of community influence as 'the power of the Rotary Club'.
The idea is that influence in communities, whether they are geographic or demographic, comes not just from the elected and high-ranking, but also from the people who, through character and connections, are the lodestars of their own groups. These are what might be called early adopters or thought leaders – and they are as likely to be bar staff, nursery assistants and bus drivers as they are priests and politicians. Communities trust these people, valuing their opinions and so they present brands with an unprecedented opportunity to gather understanding and disseminate messages with maximum impact.
What's also clear is that from one community to another, hopes and fears may be completely different – even if, by standard research categories, those communities are very close to one another. In order to understand and tap into what influences consumers at a hyperlocal level, you need to uncover the needs and motivations of a small community, its real leaders, the language in which the community speaks and the platforms through which it communicates with its members.
When businesses are able to access and use this data, it creates a strong platform for any consultation process, marketing campaign or communications programme. If you work this way, your aim would be to capture the outcomes and organisational impact of hyperlocal marketing activity, demonstrating behaviour change as a result of your work. This cannot be achieved through just desk-based research – by necessity the data must be on-the-ground, face-to-face and personable. In fact, it is a pleasantly old-fashioned solution to a rather modern shift.
And the reason why this is a successful approach is that it is widespread, uncovering the hive of small, highly individual communities. It's about full engagement with real people in their own territory, in a way that can prepare the ground for fundamental change at grassroots level.
When Spring was appointed by New Anglia LEP and Arts Council England to raise the profile of Norfolk and Suffolk as a world-class cultural destination, we used our Hyperlocal Everywhere programme to identify the lodestars that would carry a new tourism brand for the region and use it to mobilise a bigger, broader audience. More than 50 cultural organisations now carry our Look Sideways – East brand with pride.  This has enabled them to evolve their communications, work together, develop new product and build their markets to achieve a 15% growth in cultural tourism in the first year of the campaign. The results of effective, ongoing hyperlocal activity provide powerful insights for marketing briefs and business growth strategy with an influence on everything from advertising to PR, staff engagement to CSR policies.
The approach has also been used time and time again by public sector organisations and others who need to influence behavioural change, deliver outreach or canvas opinion in a way that generates honest responses. For construction and energy businesses, for example, it is an effective way to meet their planning obligations.
Whether you deploy this or more traditional research methods, now is undoubtedly the time to put your energies into unearthing this level of insight. People power is here to stay, and the better you understand communities and demonstrate respect for their behaviours, the more relevant and successful you will be.
So to summarise, my advice to you is this.
Remember that your preferences turn your social networks into a place that simply reinforces your prejudices
Note that younger social media users are getting better at hiding
Don't rely on the big networks for research or marketing – work hard and balance them with smaller networks and different media
When you're making an argument, show people the other side of it too
Define what makes you special by balancing your business's purpose with your audience's needs
There's no quick way to digital glory – it's getting more fragmented by the day and you're going to have to put the hours in
If you're trying to influence with a community, look for people with face to face influence and target small networks as well as large ones
Get up from your desk. Get out into the street. Sit with the people you're targeting and listen.
And of course, if you know you need change and it feels like Everest, chat to Simon or me.  We'll help you make it.
On purpose
Simon Sinek calls it 'Why?'. Current parlance is 'purpose'. It's become the fundamental principle of effective branding. So what is it, and why does it matter?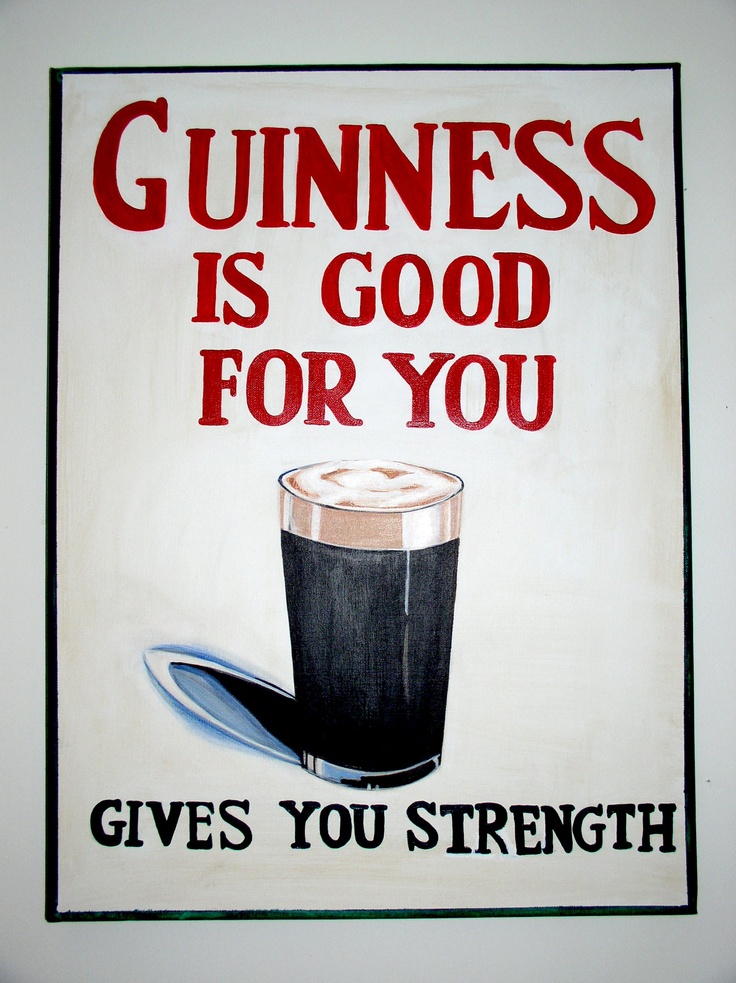 Time was when brands could make bold statements about themselves and that was what the dominant message became. For one thing, there were far fewer consumer brands, and for another, consumers had no way to publicly broadcast their own opinions (unless they wrote to Esther Rantzen). Lack of choice and lack of amplification allowed marketing departments and agencies a relatively free rein in their choice of messaging. We were a trusting bunch too, generally respecting authority and happy to toe the line.
But now.
There are 158 banks registered in the UK. We have 36 toothpaste brands, each with a multitude of sub-brands. Across Britain's high streets you'll find around 23,000 coffee shops. We are swamped with choices.
95% of young adults follow brands on social media, but 96% of people who discuss brands on these platforms don't follow those brands' profiles. Meanwhile, brands can be as creative as they like on social media, but it's responsiveness to customer enquiries that matters most (people expect an answer within an hour) and promotions just behind. In other words, social media is a place for consumers to express an opinion and for brands to provide a service.
Added to this, there's been an increase in consumer mistrust that's growing exponentially – not helped by politics, where mistrust has become embedded and created a wave of general cynicism. 70% of consumers don't trust advertising and 42% actively distrust brands, with the same percentage of US consumers stating that they trust brands less than they did 20 years ago.
And what do people do when they feel force-fed nonsense and have licence to rebel? They take the mickey. A recent National Lottery twitter campaign, where the cause felt good – the lottery's support of British athletes – attracted a storm of comments ranging from the amusing to the downright unpleasant. (You don't have to be Walkers Crisps to stir up people's naughtiness.)
So we come to a place where there is a maelstrom of competition. Where trust has eroded. Where people have the power to comment, demand and subvert.
And that's why the definition of purpose has become an absolute core requirement for brands. It reaches back to the very reason for a brand's invention, and sometimes the process of defining it delivers some unpleasant home truths.
For a brand to have real purpose, the people who use it must actively need or want it. It has to meet their expectations. It cannot drop its standards, either in its core essence or in its social interactions, service delivery and community engagement. Purpose cannot be invented, or the product of a creative imagination: it must be grounded in truth, rigorously questioned and fundamental to every strand of brand behaviour.
To earn back trust, brands must be self-critical and consistently honest, expect everything of themselves and very little of their customers. That means that these days, a branding agency's focus must be on supporting their clients to really get to grips with this – which means that any brand programme these days must focus as much on internal communications as external, on corporate processes as well as campaigns.
In my view it's never been a more exciting time to run a business like Spring, where our expertise is understood at board level to be fundamental to the survival of brands. We love helping our clients to find their purpose, ensure it's applied rigorously and flourish from its delivery.