Great news about Spring Boxing Academy
The boxing gym Ultimate Boxing has launched an academy in partnership with Spring, and sharing our name. It's designed to improve the lives of young people through boxing training and all-round mentoring.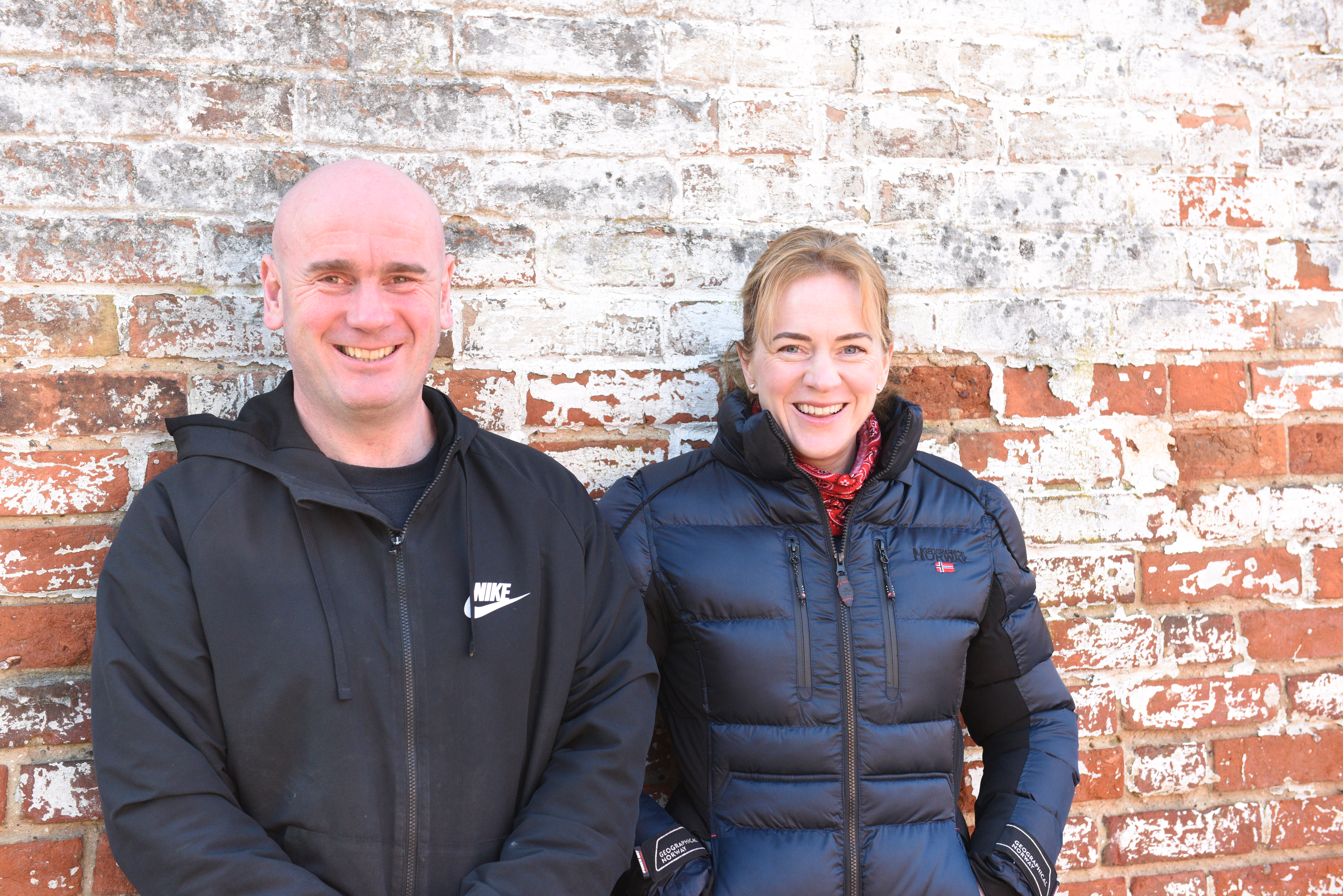 Ultimate has a long tradition of working with children and young people, through gym classes, after-school clubs and training in partnership with schools, local education authorities and the NHS. This, coupled with the organisation's focus on training talented young boxers to amateur and professional levels, and founder Matt Smith's determination to give youngsters the best start in life, leads to the launch of the Spring Boxing Academy.

We are helping the academy to clearly define its social purpose through the potential of positive impact on young people and their prospects. Spring will be supporting the academy to access possible partnerships and grow its reach.

Matt and his team will work to identify young people with a potential to develop their boxing talent, focusing especially on those who are at risk of becoming disenfranchised. The students are trained through Ultimate Boxing gyms, or offsite, using Matt's team of trainers, and crucially Ultimate will forge strong connections with their schools. This 360 mentoring will give them focus, discipline and self-respect. Some will emerge as professional boxers, whilst others will benefit for life from the skills and behaviours they learn in their time at the academy.

This is not a soft option. The physical training is demanding – always pitched to push them just beyond their comfort zone. The strategic demands of boxing require mental focus, quick thinking and human insight. And whilst Matt doesn't expect everyone to come out of school with A* grades, the Spring Boxing Academy will expect its students to do their very best, respect their teachers and peers, and contribute positively to the world around them.

Matt, who owns Ultimate Boxing gyms, trains professional boxers and is the father of three boys from age 2 to 25, has been working with school children for the past twelve years. "I think we all have a duty to support kids into a better future: the Spring Boxing Academy means we can do that through coaching and mentoring." says Matt. "Everyone deserves the chance, and we've always made sure to include the kids that often struggle to maintain their place at boxing clubs."

"By working through schools and directly with young people and their families I have seen the great effect boxing training has on every aspect of their lives: early students have reached successful, happy adult lives and still love to box."

The Spring Boxing Academy will grow through partnerships, ensuring that education authorities, trusts and schools can experience the impact on their own youngsters. Venues will include Ultimate's three gyms, and off site in schools, hospitals and community halls amongst other spaces – even on beaches and in parks. Matt is focusing on expanding his roster of coaches to ensure sustainable delivery of high quality training. It's all about making this opportunity accessible.

At Spring we have been training with Ultimate for years so can attest to the quality of the coaching and also to Matt's complete dedication to the talented young people who train with him and his team.  Spring's Ethos includes 'Bring Positive Energy' and 'Improve People's Lives': the academy is a great articulation of these values. Both businesses share a strong desire to uncover talent and support youngsters into fulfilling lives: boxing addresses a lot of issues that can hold back young people in the 21st century and it's a joy to be involved.

The Academy is actively seeking arrangements with schools to work with their young people and liaise with them about their education, funding support, venues and people to spread the word and grow awareness of the Spring Boxing Academy within their own networks.

Matt's big question to businesses and organisations with an eye on the next generation is this: "It's the right time to make a real difference to the young people in our communities and we are committed to making it work: will you help us?"

Look out for further news and find us using the hashtag #springbox.

Springers tackle loneliness in 2019
Spring does things a little bit differently. We believe in giving back, and like to use our skills and Ethos to take on big challenges for clients and for the communities around us. That's why during 2019 we're going to be taking a look at loneliness, and tackling it head-on.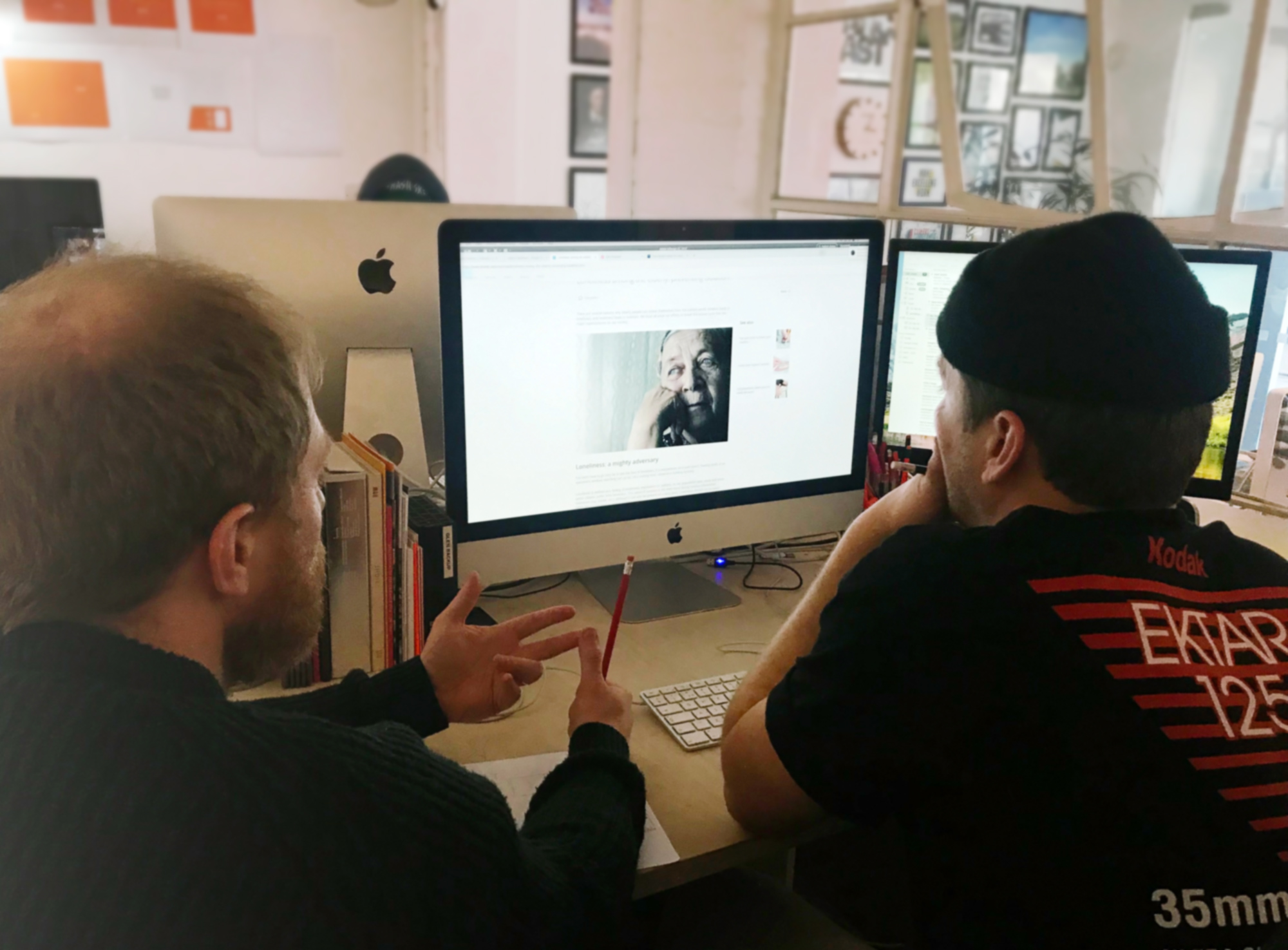 With nine million people in the UK said to be lonely, it's a serious issue which cannot be ignored. One which has been proven to increase the likelihood of mortality by 26% and to heighten the chance of heart disease, stroke and high blood pressure, as well as cognitive decline, dementia and depression.

And, although the elderly may be the first group of people that springs to mind who are likely to experience loneliness, the issue is far reaching. Loneliness impacts new parents and those new to places, urban dwellers, the rurally isolated, children and young people, the homeless and even people within their own workplaces.

We know it's a big task and there's no one rule fits all approach: so we've chosen four demographics we think we can help, split into four teams and over the next six weeks we'll be finding out more, revealing insights and hatching a plan for each of our chosen groups. Over the course of the year we'll roll out those plans with ambitious objectives to change some lives for the better.

As Springers it's something we believe we can help with, compassionately, creatively, differently. We hope you'll be following our progress along the way.

Inspiring Women and a call to action
It's a lovely accolade to be named one of Suffolk's Inspiring Women, and we seized the opportunity to put a call to arms into the celebration brochure.
There's no point being called inspiring if you don't then take steps to inspire. Spring allows me to support younger people, often helping them to visualise and deliver change in their worlds. This comes to life in a range of activities, from workshops we deliver through schools and colleges, to regular work experience and intern positions, to an exciting new sports education project that we're helping to launch in the new few months.

As for our call to arms: it's my firm belief that the narrative needs to shift from one of rights to responsibilities, talking about equality at home as well as in the workplace. The argument for parity is often weakened by lack of data, with emotional arguments overwhelming logical ones. Given the unconscious bias that exists throughout society – with no malice intended on anyone's part – this calls for facts, common sense and shared purpose.

Springing onto the runway with Collen and Clare
Spring recently had the privilege of supporting Collen and Clare's biggest fashion show to date at Henham Barns in Southwold, where they managed to raise a fantastic £4,000 in aid of the East Anglian Air Ambulance.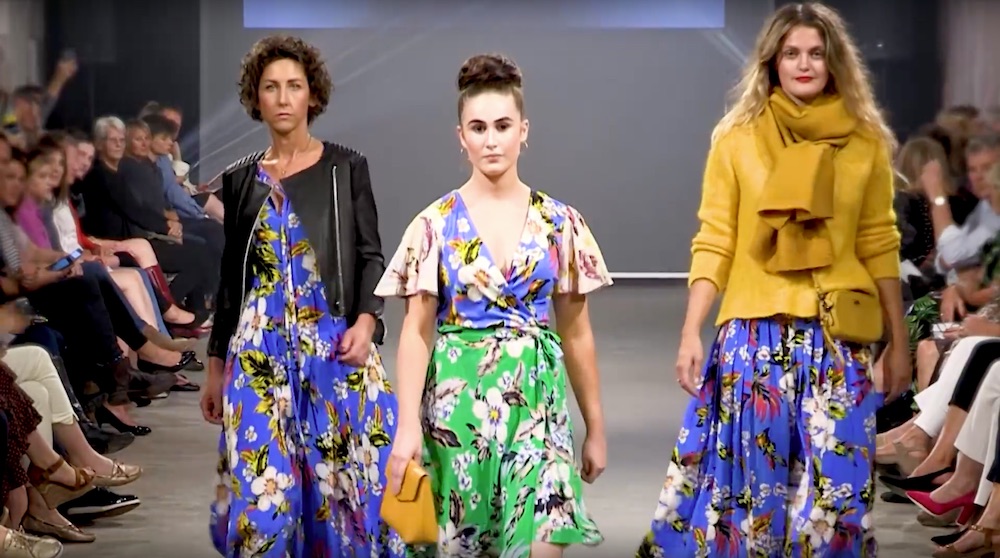 For the event, Spring produced an emotional video documenting Georgie Hammit's spectacular story of survival, which was only made possible by the Air Ambulance's ability to transport her quickly to the hospital for life-saving surgery. Spring would personally like to thank Georgie and her family for their support in making the video and sharing her emotional story with us and the public, showing the fantastic job the Air Ambulance do every day.

On the night itself, Spring was at the event to record the spectacular fashion show. Thank you again to all the models and event organisers for being so welcoming of us filming them all day in the run up to the show. And what a show it was. The local models did a fantastic job on the night and showed off the best Collen and Clare have to offer for the Autumn/Winter season.

If you couldn't make it to the star-studded event then we've produced a fantastic video showing some of the key looks from the evening.

My summer stay at Spring
Isobel McCarthy has recently spent some time with us as a summer intern, here's her take on the experience:
I have just completed my first year at Durham University studying Politics and International Relations. Having always taken a keen interest in communication and PR, I thought Spring would be the perfect place to gain insight and experience during my Summer break.

The last few days here have been thoroughly enjoyable. The team have been so friendly and fun, allowing me to hop around their desks and ask questions.

I came in each day and was immediately given work to do with Lucia which I really appreciated as it meant I worked on a range of different projects and was kept busy. The team responded to my work and I thrived off being able to contribute and help out. My research skills, as a result, are far better, and I feel more confident now going forward.

The highlight of my week here has been having the chance to attend and contribute to a brainstorming meeting with Lucia, Simon and Nikki.

I feel very lucky to have worked here, even if it was only for a brief period of time. Thank you to the whole team for welcoming me in with open arms!

Why International Women's Day 2018 is a good day for Change to start
One hundred years on from women's suffrage in Britain, and on International Women's Day … why does it matter?
Here's why.

The world is changing faster than ever. Increasingly roles that are process-driven – not even necessarily low skilled – are handled by computers and robots. This will increase as ever-more sophisticated programming allows technology to be responsive and intelligent. So where does that leave us?

It is essential that we define and articulate the value of being human. We must identify the skills that the mind and soul can offer that even the most sophisticated computer can't – and demonstrate how those skills add real and extensive value to commerce, lives and communities. Then we can create roles of value for ourselves, steer the next generation in the direction of great careers, build up welcoming and sustainable communities where our families can flourish.

I've spent years endeavouring to articulate the economic and social value of 'female' traits – empathy, flexibility and so forth – to a surprisingly large still-sceptical audience. And now, because of technology, we must all learn to speak about the value of those traits for all humans, not just women, in a way that is credible, substantiated and which even the most dunderheaded can grasp.

This is a potential tsunami for the human race and we are not ready for it.

Right now, our education systems and our attitudes are not equipping young people with the skills they need for the new world. Where all the world's information can be gathered by a toddler, children must learn to interpret. Where solutions to challenges lie outside data patterns, the human mind must be taught to think sideways. Where the language we use preferences technology (I find it barbaric to refer to people deploying technology as 'users') we need to relearn a human-friendly vocabulary. The people who programme machine intelligence need to have a clear moral focus. Informal communications have become increasingly dependent on virtual platforms: we must master them, not sink in.

So why is International Women's Day the time to bring this up?

If we are to bring the human race back up into a position where our unique qualities are valued and nurtured, we absolutely must operate in an environment of mutual respect and kindness. If you think that the playing field is level these days, you're wrong. Gender Pay Gap reporting, revelations of sexual cackhandedness not from forty years ago but from last week*, corporate team pages entirely populated by white middle aged middle class males, they all show it goes on.

This is about parity of responsibility and opportunity, about basic respect for other human beings, never mind their skintone, love-life, preferred God or body parts. I am excited, because I think that with clear reasons we can all grasp this change and make it work: but it has to be each and every one of us, with clear vision, a kind heart and an open mind. Because if we don't have that, we don't have much of a future.

And that's why this stuff matters.

*Incidentally, I advise people who are confused about what's appropriate to ask themselves how they'd feel if someone treated their mum like that, or their daughter. That tends to sort the flirting from the lechery.

Suffolk's 100 economic influencers revealed
Archant and the Suffolk Chamber of Commerce have revealed their top 100 economic influencers – and we're delighted to see 26 of Spring's clients amongst them, as well as numerous other friends and colleagues.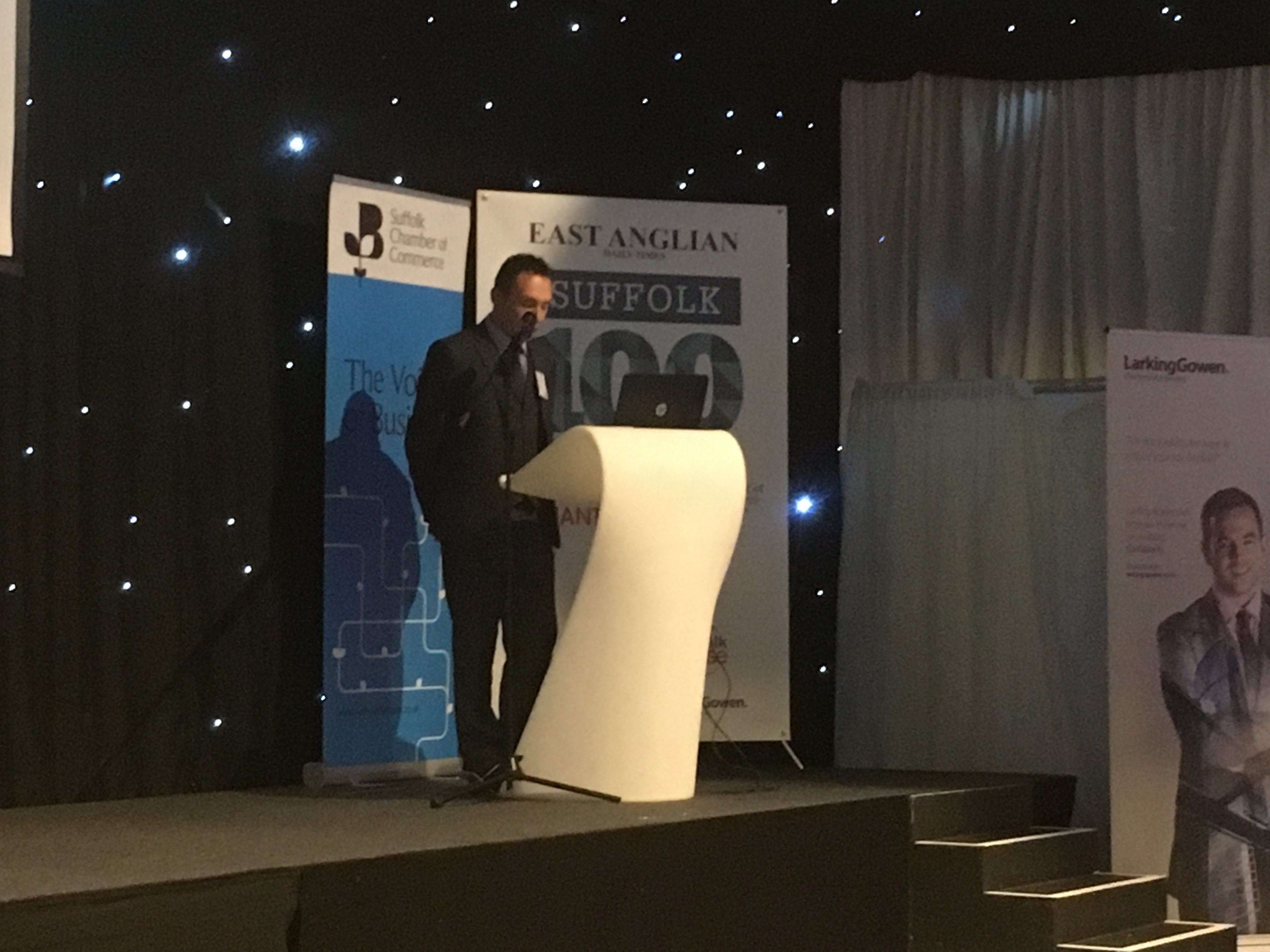 This year saw over thirty new names added to the chart, and with the decision to include famous names including 'Castle on the Hill' man Ed Sheeran and Walberswick's own Emma Freud, it's an interesting and diverse group of people. In fitting tribute to culture's unique and important place in the reputation and growth of the county, the list hosts a larger number of names from the arts than ever before.

Erika's appearance on behalf of Spring was detailed as follows:

When Erika launched the award-winning strategic communications agency, Spring, in 2006, she pledged to deliver substantial community benefit.

The agency, whose clients include Anglian Water, EDF Energy and Suffolk County Council, donates 10% of its turnover to Suffolk charities in work and Erika engages consistently with regional growth. In this capacity, her involvement with rural needs initiative Flourish has included branding and consultancy for community outreach, champion engagement and project strategy, and her brand vision for Ipswich has underpinned high level civic engagement with potential development partners. A recent campaign donated by Spring to Suffolk Age UK allowed the charity to support around 250 more clients. Erika advises a range of fledgling businesses, community benefit organisations and charities on their positioning, audience and business growth pro bono.

Spring's commission to deliver the East's cultural tourism project, LookSideways–East, has seen the sector grow by 15%, and clients report a 35:1 return on their spend. This year Erika launched a nationwide community engagement network, with its headquarters firmly and proudly remaining in Suffolk.

Spring's Erika joins Government apprenticeships panel
Erika Clegg, Spring's co-founder, has been announced as a member of the government's Apprenticeships Route panel for digital industries, engaged by the Institute for Apprentices.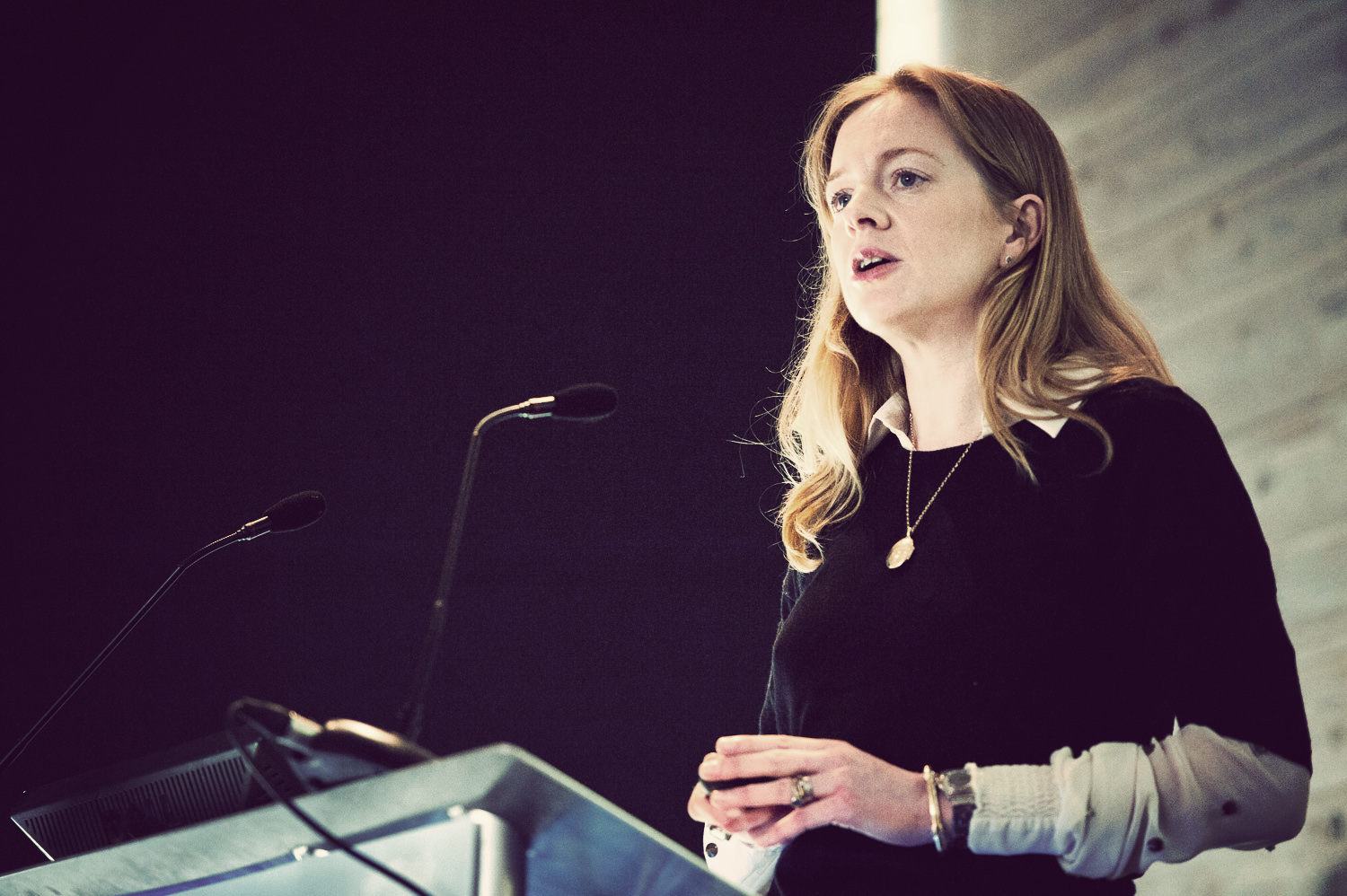 Fellow panel members include Adrian Cunliffe, CTO of Hive; Dominic Gill, apprenticeships lead at Microsoft and Mark Sherwin, Global Digital Customer Services Lead at Accenture.

Across the whole Apprenticeships Route initiative the Institute for Apprentices has recruited 94 leaders and experts from a range of industrial and private-sector backgrounds, who will play a fundamental role in determining the development of apprenticeships within their sector.

Since its establishment in April 2017 the Institute has taken steps to put employers at the heart of every stage of an apprenticeship's development. This starts with the employer groups putting together the proposal for each standard through to the Institute's own Board members, who are employers and industry experts, and ultimately accountable for each standard.

Spring's design for Christmas at Henham
Local community is really important to us Springers, so our design team have recently donated some time to the first Christmas at Henham event.
This weekend, Christmas at Henham will bring local, quality producers of food, drink and crafts to the scenic setting of Henham Barns. The inaugural event will provide three days of luxury Christmas shopping, sumptuous food, carriage rides, reindeer, children's storytelling and festive merriment.

Suffolk is rich with festive events offering local produce, so it was a challenge to stand out amidst an already busy marketplace. Henham approached us to create a striking identity that would communicate the quality of the event across posters, roadside signage and invitations; one that would set it apart from the many other event materials adorning the A12 in the run up to this weekend.

Inspired by the Scandi Christmas style – minimal yet distinctive – the visual identity mirrors the contemporary, high quality heart of the event.

Spring is committed to championing events in our region and Christmas at Henham has provided the ideal opportunity to do this.

The French Connection – My Internship at Spring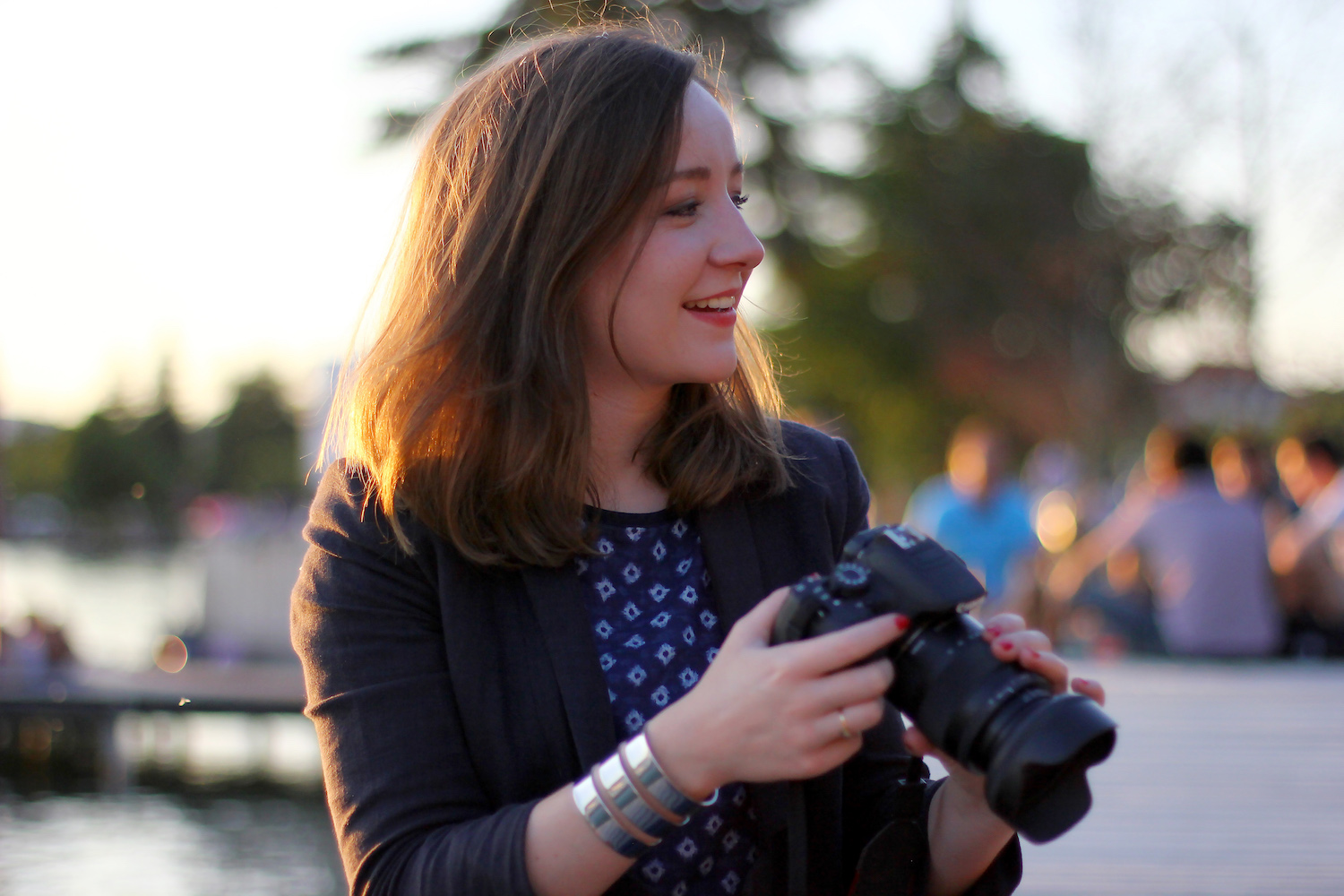 To validate my third year of studies in Information and Communication and to get my diploma from the French university Savoie Mont Blanc, I was required to do a thirteen week internship in a foreign country. The main purpose of this internship was to implement the skills and knowledge gained during my course so far, and to get a professional, unique life experience living abroad for several months. I decided to go to England, to improve my English and discover more about the culture.

I've always been very interested in images and their impacts, communication strategy and project management. To me, this internship was the chance to improve my skills and learn about how a communication agency works abroad. As I would like to be an Art Director, my main goal was to work in photography, design and filmmaking, to improve my creative skills. My second aim was to increase my knowledge of communication strategy and project management.

I applied to several English communication agencies that had both strategy and creative teams. Just a few hours later, Erika Clegg, the Creative Director and co-founder of Spring, gave me a positive answer to my request, the fastest I've ever had! She told me that she liked the audiovisual and photographic work on my website and was ready to hire me for an internship lasting fourteen weeks. She proposed that I work in photography, filmmaking, and brand strategy. I was very happy with that, so I booked my flight!

Erika, Simon and the Springers quickly made me part of the team. I took part in workshops, worked on different projects and contributed to agency life in general.

My main job was to create a full photo library for the agency. Photography has been a passion of mine for many years so it was great to work on it as a professional, with professionals. Simon Hazelgrove, Spring's co-founder is also a photographer and owned one of the biggest London's architectural photographic studios. He gave me valuable advice and I even had the opportunity to come with him on an aerial shoot, hanging off the side of a helicopter!

Getting the Springers' feedback about my photographs was really helpful as I'd never had my work critiqued by professionals before. I also did some filmmaking, creating teasers for the upcoming Design Week in London. These short films were to show Spring's work for awards the agency had been nominated for. It was so exiting to do it!

I found being a Springer was an enjoyable, rewarding experience. Spring is a dynamic, ambitious, friendly and funny (haha) place to work, and I'm really thankful to have had the chance to learn from Erika. It was a unique opportunity to find out more about the role of Art Director and about how to run a business.

After my internship I returned to France and got my diploma (whoop whoop!), I decided to continue photography, as a self-employed photographer. I've just begun my final two years at university in Grenoble, starting a course called Business Communication. After my time at Spring I think I will have a good handle on this already!

Clemence Ceytre

Will you help to spring Peter Wilson?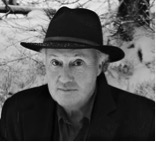 This afternoon, Peter Wilson, CEO of Norwich Theatre Royal – of which Spring's co-founder Erika Clegg is a trustee – is to be locked up. At 1pm, Peter and a few others will be arrested in the Savills Norwich office reception, handcuffed and taken to the dungeons at Norwich Castle as part of a fundraising event for the theatre's new, purpose-built Learning and Skills Centre, which is due to open this autumn.

Whilst they're behind bars – from 2pm until 5pm at the latest – they will be tasked with raising £1,000 each. The more money raised up front, the less time Peter will be banged up for! As soon as the target of £1,000 is reached, the convicts will be bailed.

If you would like to contribute to prevent Peter from living a life behind bars, please visit www.totalgiving.co.uk/mypage/inspir8tion and pop 'FREE PETER' (or, of course – 'KEEP PETER IN!') into the comment box so the Theatre Royal can tot up how much the 'felon' has raised.

And, if you're around in Norwich this afternoon and would like to witness Peter's imprisonment, there's a late-entry ticket deal available which gets you into the Castle dungeons for just £2 between 4pm and 5pm.

The new Learning and Skills Centre at the Royal will provide the facilities for more theatre skills training, education work with schools, professional development opportunities for teachers as well as new, innovative business training and community learning programmes.

My Week (and a half) at Spring
Having just completed my second year of a BA(Hons) in Communications and Media at Bournemouth University, I was eagerly looking for work experience this summer, in order to gain an insight into the industry.  Coming across Spring was a real blessing, and the time I spend there in August has really emphasised my passion for PR and Communications, and even grabbed my interest in the design area.

As part of my degree I had to undertake some work experience at any company of my choice.  I'd already done a month's work at a PR company based in Norwich, but being the seaside-town-loving Suffolk person that I am, I instantly fell in love with Spring and the new challenges thrown at me.

Just before a Monday morning production meeting you think you have your week in order, but then mounds of other tasks get passed your way and that deadline that was once weeks away is now tomorrow – but that was half the fun!

I was only at Spring for a short period of time, and would've absolutely loved to stay for as long as possible, however my dissertation is calling and University is almost over!

Experiencing the industry through Spring has shown me just how complex yet invigorating the PR and Design industries can be, and if anything, has confirmed and expanded my excitement for graduating and becoming part of the real world.

I hope to work with Spring again in the near future, and would like to thank the team one more time for having me!

100 miles for Cancer Research

On the 30th and 31st on July my cultural expansion grant took me to London to participate in one of the UK's biggest cycling events. RideLondon is an annual three-day festival of cycling which began in 2013 as part of the 2012 Olympic legacy.

My weekend began at ExCel on the Saturday at the pre ride cycle show. Along with thousands of cyclists of all ages and abilities I checked out the exhibitors, watched the programme on the live stage and generally managed to 'forget' that the next day I would be joining 26,000 cyclist at the Olympic Park to ride 100 miles through the country's capital, on closed roads made famous by the Olympic Road and Time Trial races.

But whilst my weekend started there training had of course started weeks ago.

The weekend catered for a range of abilities and there are also family cycling events through London on the Saturday, but I had chosen to bike 100 miles, and only a numpty would undertake that with no training.

Entry to the ride is through ballot application and I'd been cycling for a year at the point I found out I had a place. Commuting to Spring whenever I could gave me two hours cycling a day but only a maximum distance of 15 miles – I needed to get my distance up. So I found my local cycling club and joined them on their Sunday rides, cycling anywhere between 40 and 60 miles.
A few months later – and after a marathon trip cycling coast to coast in Italy in just 4 days – I felt better prepared, but still daunted as my longest ride was still only 70 miles.
Sunday 31st dawned beautiful and bright, and a 5.30am alarm got me to the Olympic Park on time. I found my friend Nikki (no, not that one) who by coincidence had drawn the same start time as me and we were ready to go.
The atmosphere was fantastic and our randomly selected start music was 'Bat out of Hell', so with Meat Loaf in our ears we crossed the line. Cycling through London with no traffic is an amazing experience, just the sound of cycle wheels humming – to start with you forget that you can ride on the wrong side of the road! Pulled along by the crowd, a bit of chat and learning how to 'get a lift' with other cycling groups (or drafting as the pros call it) meant the first forty miles flew by, and we were averaging around 20 miles an hour.
At Ripley this came to an end as we had to stop for an hour as the road was closed due to an accident and after we got started again we felt we were now into a serious ride.
Next challenge up, the infamous Leith Hill – a one mile, 8% climb which maxes out at an impressive 18% gradient – a monster. Head down and determined to make it to the top I attacked the hill – and felt it every bit of the way. But the descent was worth it, great fun.
Box Hill quickly followed but that seemed tame in comparison. Now at roughly 65 miles this was the point in the ride when I realise that there was still quite a long way to go and had to dig deep to get the miles to tick up. My reward was that at 90 miles the ride passed through Wimbledon where I used to live, great to cycle through it and also know I was nearly there.
The last ten miles were amazing, cycling through central London; down the Embankment, through Westminster, round Trafalgar Square and finally up the Mall to the roar of the crowds and cross the line in front of Buckingham Palace. Absolutely shattered!
I set out to try and finish in under 6 hours, and whilst my official time wasn't great because of stoppage, I was really pleased that my 'cycling' time was 5 hours and 45 minutes. And I raised £415 for Cancer Research – brilliant!
I registered for 2017 the day the ballot opened – fingers crossed!
Oh les beaux jours!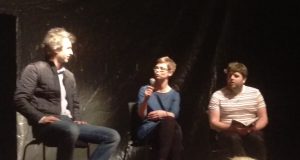 Twenty years ago, I was studying Law with French Law and on the third year of my four-year course, at uni in Paris. For pretty much the next ten years on, working at the London head office of a French-owned construction giant, meant that I spoke and worked more in French than English. And then came the move to Norfolk, and a new job with iconic British heritage brand Start-rite (and less French, sadly). That said, I managed to find an outlet for my second language in developing a PR campaign for the French market, including a press launch in Paris for the updated Classics shoes collection so popular with oh-so-fashionable Parisiens. After saying au revoir to Start-rite, my French fix over the next few years came primarily from holidays, introducing my girls to the joys of good food and camping in decent weather, and the odd cinematic treat.

And then in the summer of 2014, a serendipitous series of events involving a friend working at the Theatre Royal and the last-minute translation of a pitch to the Moroccan National Tourist Office, led me to Spring, where I have been happily employed ever since, and once again, spend much of my working day en français.

They say that what goes around, comes around and so last week I found myself back at the Theatre Royal, after a last-minute call from that same friend who is now involved with the Norfolk & Norwich Festival. My job this time was to join a local director and the French stage manager on stage for the simultaneous translation of a question and answer session, following Sans Objet, a performance piece between two dancers and a giant robotic arm salvaged from a car factory. I haven't done live translation for years and even then, never on quite such a formal basis, but being just a little bit brave, especially where my linguistic skills are involved, has always served me well in the past, and did so again on this occasion. Even better that I could share the experience with Spring's own cultural tourism expert, James, who has also been covering the NNFestival from his perspective.

In the same way that "giving something back" is high on Spring's agenda – the company donates a substantial amount of design and strategic thinking to arts organisations and charities – this was an opportunity for me to use my particular skills to help others to understand something better, and I'm pleased and proud that I had the opportunity to do so.

Age UK 2016 campaign launches
It's been four years in the making and at last, our campaign for Age UK has launched.

It's about breaking down the barriers between generations, equipping everyone with the tools to launch fascinating conversations that reveal the rich details of people's lives, creating an emotional connection between them.

This year, of all year, Age UK Suffolk is dependent upon the generosity of people and businesses in this county to support their great work. With funding cuts eating into the budget for crucial services, it's essential that this year's campaign forges an emotional connection between Age UK's clients and potential donors.

I've been working on this campaign since I found out in 2012 that the charity was only the 14th most (or least) supported charity in Suffolk. That bothered me, both as a daughter and as a businesswoman.  We have an ageing population, increasingly disparate communities and Age UK's work is vital. Yet there's often a sense of separation between younger people and their older neighbours. Every square mile of Suffolk, on average, is home to ten lonely older people. That's simply not right.

I wanted to find a way to create a better connection between the generations. In this age, where few families sit down for dinner together and Granny is often miles away from younger family, that's an important thing to do. So Age UK's campaign for 2016 is all about finding shared conversations, getting to know people and unlocking the stories of their lives.

The campaign, which we are calling 'There's More to Me', makes the point that everyone you meet is not simply what you see. They are a treasure trove containing every song they've heard, every place they've been, everyone who's been part of their lives. And all you have to do, to unlock this treasure, is ask.

Our starting point for these conversations is a film. It's a short, affectionate and celebratory piece in which we meet a small group of Suffolk people and they share this thought with us.

So what will happen with this?

Age UK Suffolk is building this theme into their work with the elderly, including into their dementia support programme. This taps into research about the immense value of unlocking memories for people who are living with dementia. It will also improve the quality of conversations between carers and older people, adding to everybody's quality of life.

Age UK is also creating a schools activity programme around this theme. This will help younger people and older people in our communities to meet, will oil the wheels of conversations and allow them to find things in common and to discover each other's stories. We have created a short questionnaire of topics guaranteed to unlock people's fascinating stories and break down the barriers between generations.

The stories we discover will go onto Age UK Suffolk's website, giving the charity a rich resource of information to share, to build awareness of their work and the value they provide to this community.

And this will be the backdrop to a fundraising campaign that uses this theme to directly relate donations to actions. Corporate and private funding partners will be given details of people or activities that they can sponsor. People like to know where their money goes, and the fundraising strategy build around this campaign will allow that to happen.

We know this won't be easy. Age UK Suffolk, like every organisation, is fighting against cuts and competition. But people don't stop needing the charity because times are hard – in fact, Age UK's job gets more important by the day. And that's why this campaign, to raise their profile, get people talking to each other and encourage support, is so incredibly important.

Southwold Primary, you SHALL go to the panto!
This year, Spring decided to treat the pupils of Southwold's primary school to a trip to see Snow White at Norwich Theatre Royal.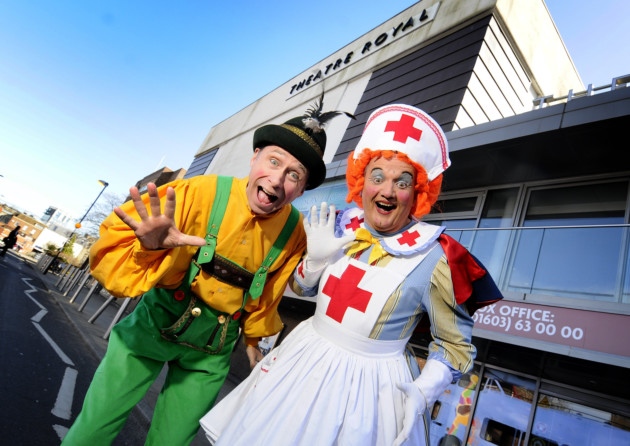 Every year, the panto at Theatre Royal draws huge crowds (and with 1,300 seats it can accommodate them!) and gales of laughter. It's an important part of many Springers' Christmas, and we were delighted to be able to share it with the growing pupil population of our busy, happy town school.
But what followed came as a complete surprise…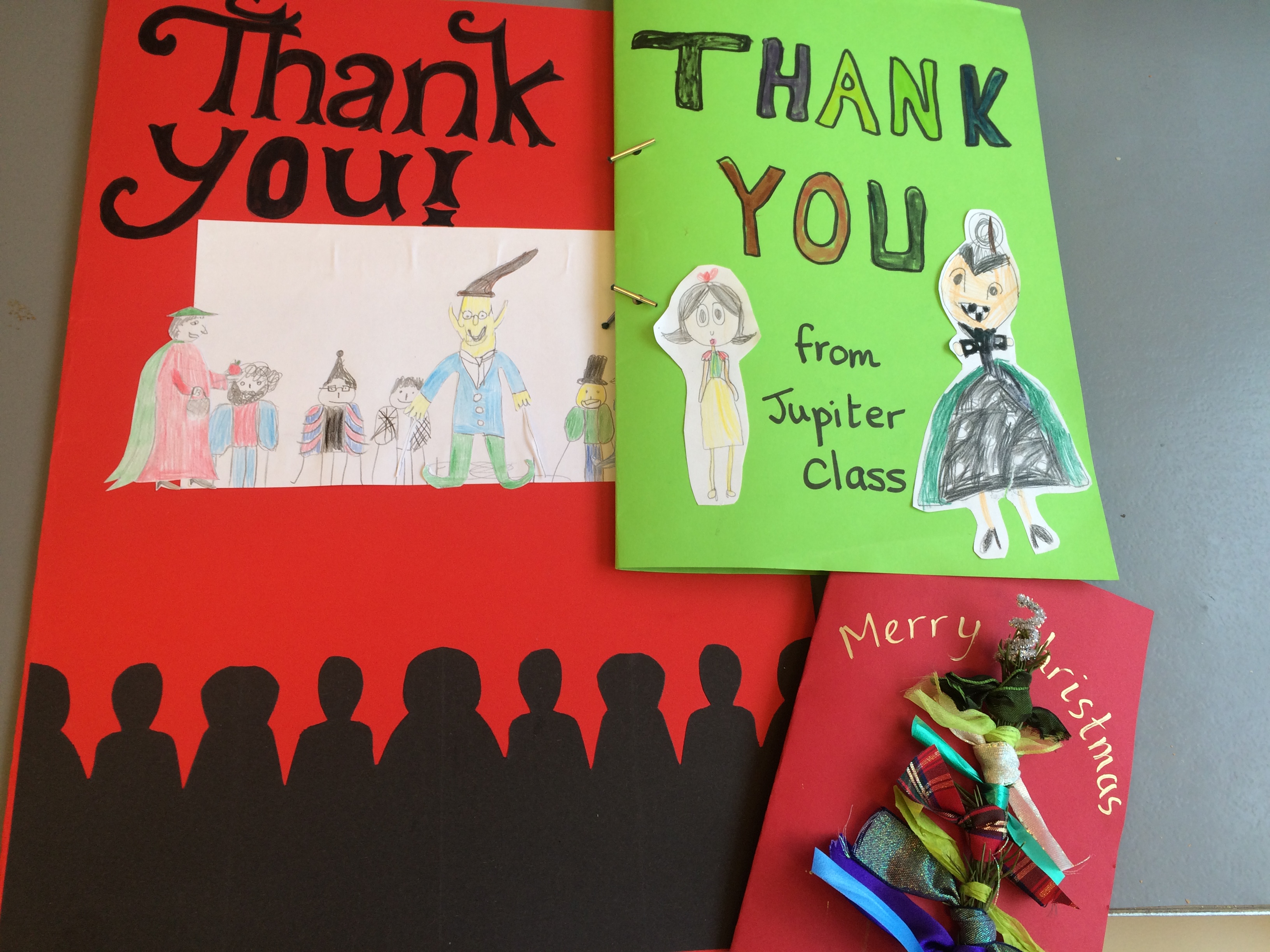 Three beautiful cards, with every one of the children's own signature (or thumb print)…
Well, in one class's case, a book for which each of them has drawn their favourite bit of the show…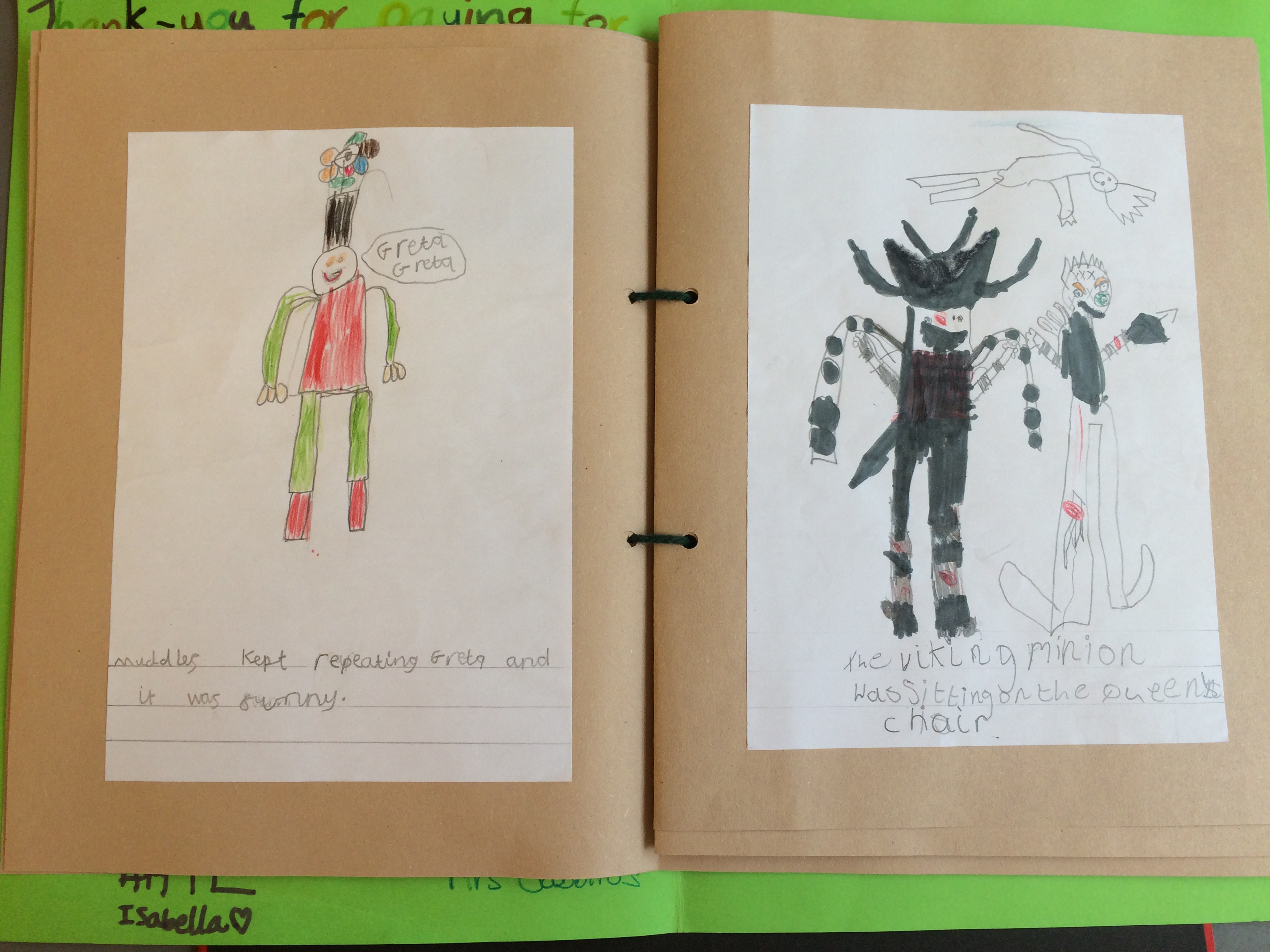 …complete with jesters and viking minions…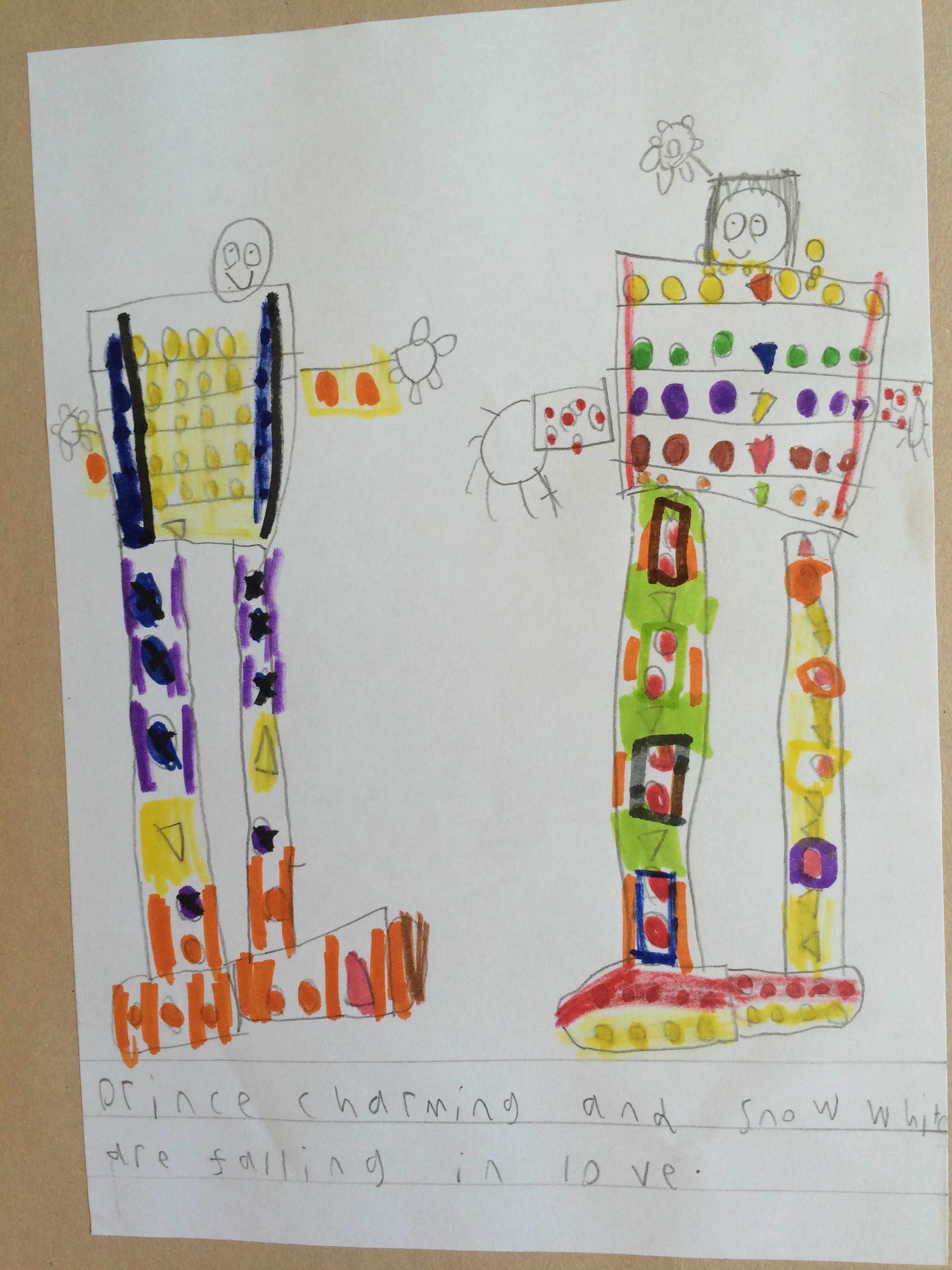 …and the Happy Ever After.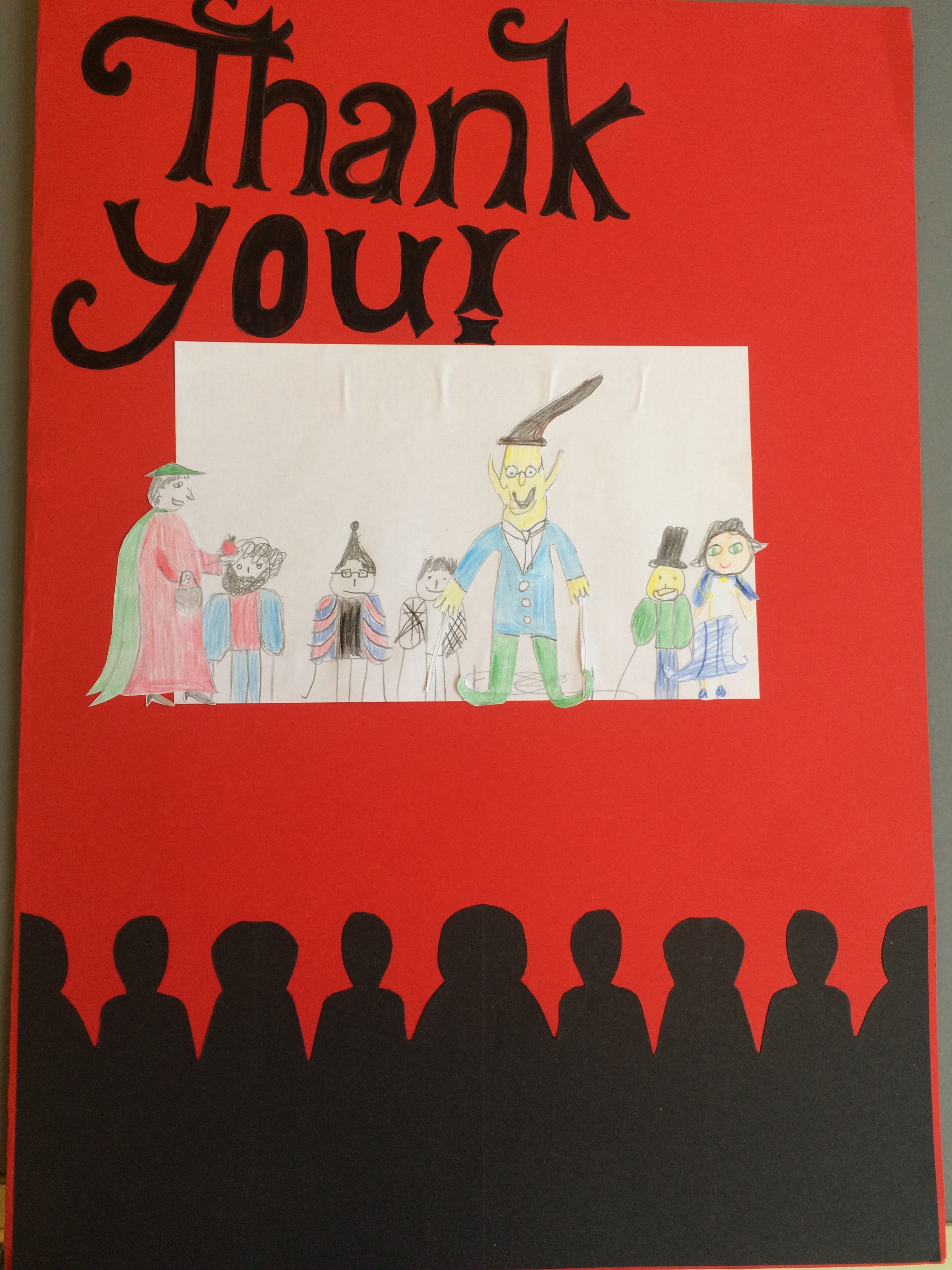 Spring has a very busy CSR programme, as part of which we undertake a great deal of charity work, pro bono branding for worthy causes, hands-on community input and regular donations either directly or of profit on sales.

But it's fair to say that in all our nearly ten years, we have NEVER received a thank you as big as this.

Happy Christmas, one and all!

Spring's Cultural Expansion Grant
Throughout the whole of August, the London theatres participate in Kids Week. Started in 1998 this initiative is designed to allow children to experience the excitement of live theatre.  All of the West End shows participate and for every paying adult ticket that you book, you can also book a free child's ticket.
As part of this scheme, and using the Spring's cultural expansion grant, I took my two children to see Les Miserables in London last week.  There is something quite special about seeing London through a child's eyes, as they tick off the places that they recognise from the Monopoly board.  Once in our seats, they were enthralled by the ornate design of the theatre and the pre-show buzz of the orchestra warming up and the audience arriving.  The show was as spectacular as you might imagine and at the end, my son took his programme round to the stage door to get autographs from the cast.
His signed programme now proudly sits in his treasure box, waiting to show everyone when he goes back to school in September.
Inspired by free entry for children we also visited Kensington Palace where, once again, kids go free.  The parts of the Palace that you can visit have been made into a beautiful museum which takes traditional exhibits in a traditional setting, but displays them in a wonderfully contemporary way which appeals to all ages. We particularly wanted to visit two exhibitions: Fashion Rules, containing dresses belonging to the Queen, Princess Margaret and Princess Diana; and an exhibition about Queen Victoria using extracts from her diaries to tell her life story.  Each exhibition is given a different colour sign, so you pick which one you want to visit and follow the relevant coloured lines on the wall until you find the right room.
The fashion exhibition demonstrates the fashion rules of the 50s, 60s, 70s and 80s and how the Royals conformed to the rules, or – in the case of Princess Margaret – helped to set the rules.  Beautiful dresses are on display and my daughter took several pictures to use as inspiration in coming up with her own designs.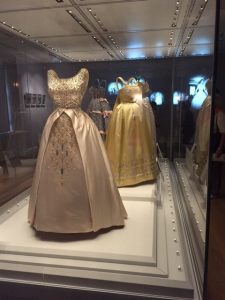 The Queen Victoria exhibition has taken extracts from her diary to show what her life was like and how she felt about her role, and particularly Prince Albert.  As you step into the first room a beautiful metal screen is on display which has been made using diary extracts.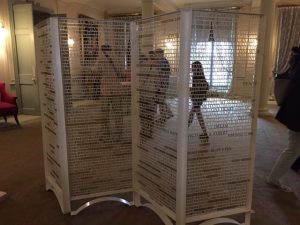 Various parts of the wall all have her own words on them, and even the carpet has her words woven into it.  One of the most stunning exhibits is the mourning dress she wore after the death of Prince Albert.  Displayed in a glass case, it is surrounded by paper cut trees and hearts which somehow  help to convey to the visitor some of the emotion that she must have experienced.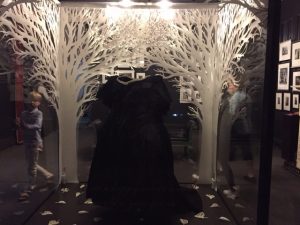 It's a stunning exhibition and one that I would highly recommend simply for the beautiful way it has been curated, even if you have no interest in Queen Victoria.

It's very easy to get blasé about visiting London and to forget what an amazing city it is. Having the opportunity to take the children and to see it fresh through their eyes was a wonderful experience.

Spring's Cultural Expansion grant funded much of our trip – every Springer is invited to tap into the grant twice a year to give us free access to a wide range of cultural events – all Spring asks of us is a blog post and to bring our new experiences to our work at the agency.

Age UK campaign goes into production

We're proud to announce that Spring has created Age UK Suffolk's 2016 campaign concept, which the agency is donating along with design, direction and advocacy in support of this extremely hard working and necessary charity.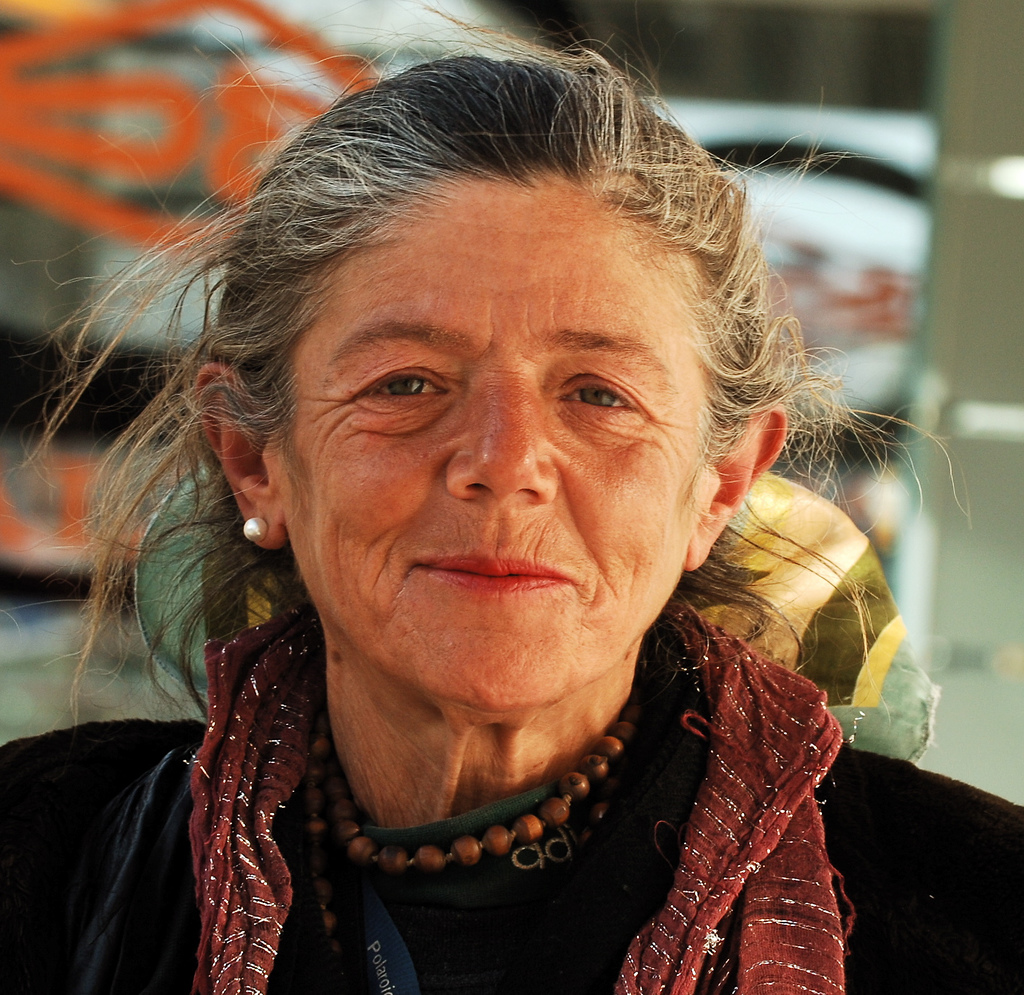 The campaign will celebrate the lives and experiences of Suffolk's older population: it's the brainchild of Spring's co-founder and creative director Erika Clegg and she is playing a crucial role in the successful delivery of this project. She devised the concept back in 2013 following a series of conversations with Age UK about the challenges faced both by the charity and the elderly people it supports.

Following the success of Age UK's 2015 "Shine a Light on Loneliness" campaign, this new focus on each person as a complex individual worthy of celebration, time and support is a natural fit. It's a highly creative, targeted campaign that will underpin Age UK's fundraising work, practical support activities and outreach work with other parts of the community, including the education sector.

Spring and Age UK's shared goal is to use the campaign's message and collateral to break down the barriers between generations, open up conversations and encourage sharing of memories, skills and daily life.

Spring has donated the concept and activities of the campaign, and is supporting Age UK Suffolk free of charge to bring the campaign to life. Work starts in a few weeks, with the shooting of a scripted short film that encourages viewers to change their perspective on older people.

Jo Reeder, Business Development Officer for Age UK Suffolk, said: "This is a really exciting opportunity for us, as a local, independent charity, to work with a national agency to develop a valuable, compelling and content-rich campaign. The film that we are making this autumn will be a key tool in enabling us to reach a wider audience, and engage with all ages."

The campaign film will have its first public screening late this Autumn – we'll keep you up to date with progress.

Image from flickr, with grateful thanks for the inspiration this beautiful lady has provided since 2013 to Pedro Ribeiro Simões

 

Supporting The Alexis Ruthven Trust
Alexis Ruthven is a local seven year-old boy who loves reading and Top Gear. He also has Duchenne Muscular Dystrophy.

Duchenne Muscular Dystrophy is a progressive, muscle-wasting disorder that affects 1 in 3,500 boys. Currently there isn't a cure and the life expectancy of sufferers of Duchenne is 29. The Alexis Ruthven Trust is hoping to raise £50,000 to improve Alexis's quality of life and make much-needed changes to their home.
Spring wanted to help, and so we have donated the design of the Trust's styling, and the website which will be the digital face of this worthwhile campaign.

Like so many children, Alexis is a big fan of rockets and space. Based on the designs the Trust gave us we made a lighthouse-shaped rocket logo that can now be found on their stickers, t-shirts and collection boxes.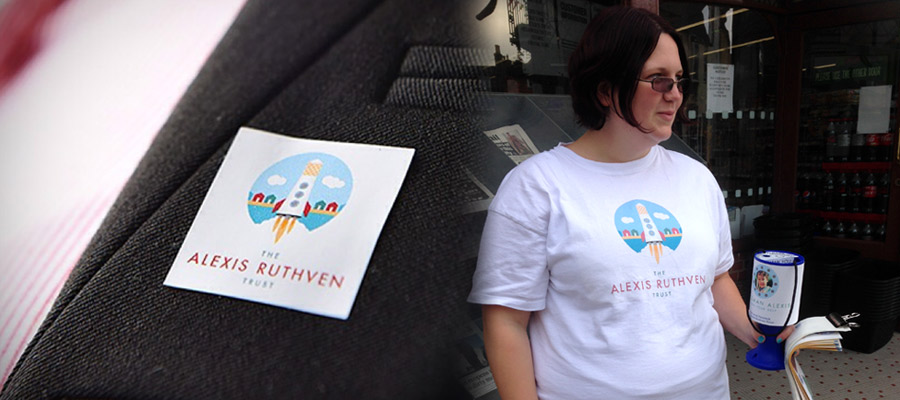 On the website you can find articles on all of the developments in Alexis's life and we're happy to announce that from today you can also donate money to the trust via the site.

Spring continues to be committed to doing our best in the local community and we wish the Alexis Ruthven Trust the best of luck in raising money for Alexis.

Spring wins CSR award. Why?
Spring's been awarded the Corporate Social Responsibility award in the EADT Business Awards, in the first year that this category has been included. We were asked, on stage, whether CSR is genuinely embedded in the business, and why.
It's an interesting philosophical point. How far is what amounts to kindness commercially practical for a business? After all, we have to pay salaries, fund growth and deliver impact for our clients. Might charity, funding quality of life and community outreach simply distract from the point of Spring?
My response to this is clear. CSR is embedded in Spring. It's a vital organ of our life as a business. Our commercial growth coexists with our responsibility to staff, clients and the wider community. We are brand communication consultants: CSR is a core strategic pillar of the Spring brand, as important as creativity and impact.
The little things – paying bills on time, meeting Living Wage before it's a legal requirement, supporting our community's life – have immediate and long-term positive outcomes for the business. These include simple things like happy suppliers, a secure team, a lively neighbourhood that's tolerant of our more outré creative moments.
The more visionary internal activities that fall within CSR – our cultural expansion grant, open chequebook for books and subscriptions, personal training sessions, profit-earning stakeholdings – are designed to reward loyalty, keep our team's minds and bodies healthy, broaden their horizons. All of this amounts to motivated, well-informed, reliable and imaginative people.
And the outcome of that is good work for clients, a good reputation, and growth.
So this is why I believe that CSR is a fundamental feature of successful business. Yes, we all feel happier for it: it's nice to do nice things, to be able to help out when people ask, to be involved with change and growth in the world around us without asking for recompense – but it also feeds into the quality of our delivery as a commercial organisation.
To have been recognised for our CSR work, against admirable competition, is a real joy and we'd like to thank the East Anglian and the sponsors at Brewin Dolphin for choosing Spring as the first winner for this important category.