Career opportunity: business development manager
What do you know about Spring? If you're aware of us, get what we're about and who we're for, and want to be a Springer – here's your chance.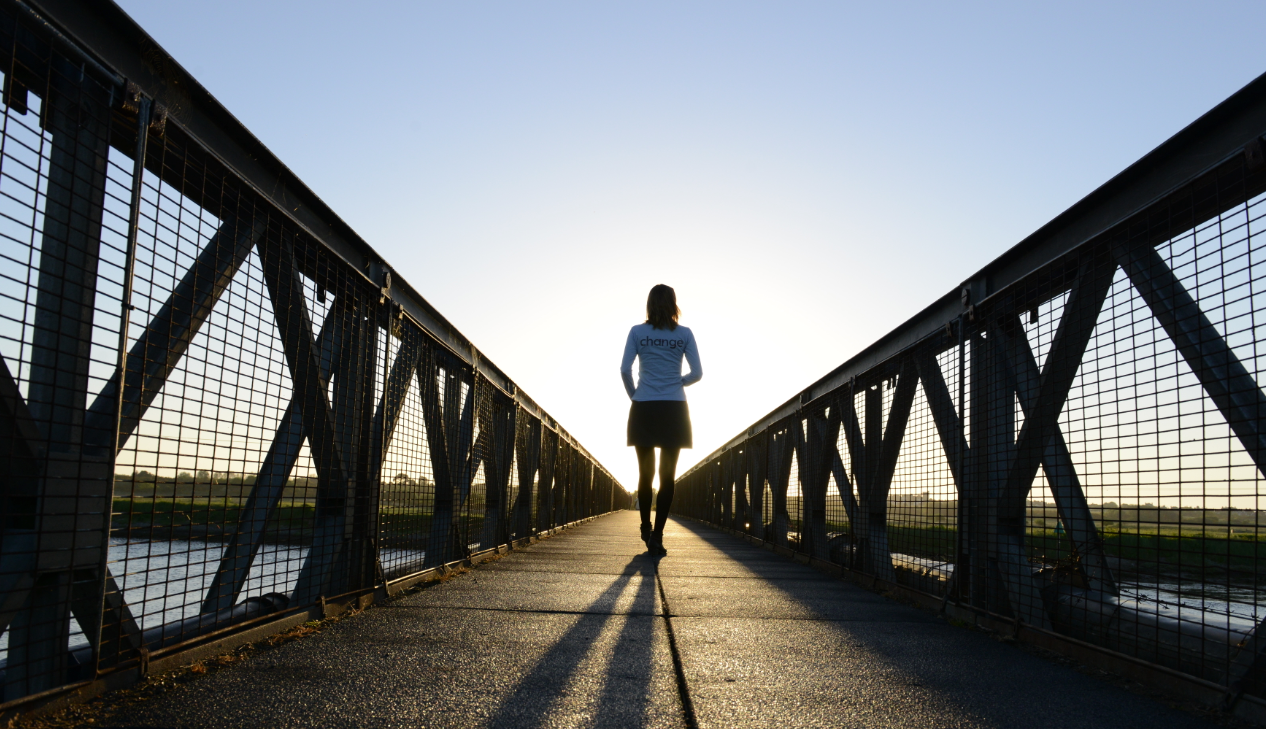 As we head towards our tenth year, we are focusing on some key growth areas for the agency that really make the most of our skills and experience as a team. But a business development strategy doesn't write itself: and it certainly doesn't carry itself out!

If you join Spring you'll be reporting directly into co-founder Erika Clegg, working with her to create opportunities for the Springers to deliver even more inspiring, informed and effective work for clients in the UK and overseas.

You must have a real focus on getting results. You probably already understand what Spring's about, and if not you're a quick learner and have a real passion for our business. You're someone who has fire in their belly and light in their eyes, who can enthuse those with whom you come into contact. We are a collaborative business, and our clients are friends from day one: we would never oversell to win a job so it's important that you understand the subtleties of the role.

You'll be on a decent basic with commission for profitably converted leads. This is a part time position and would suit someone returning to work with experience in our industry. You'd need to be able to work from our Southwold offices.

Interested? Please contact Erika Clegg by email, demonstrating your grasp of Spring's character, purpose and vision, and saying how you'd tackle this opportunity.

EADT Business Award finalists

Spring is tickled pink to be amongst the finalists for the EADT Business Awards in two categories.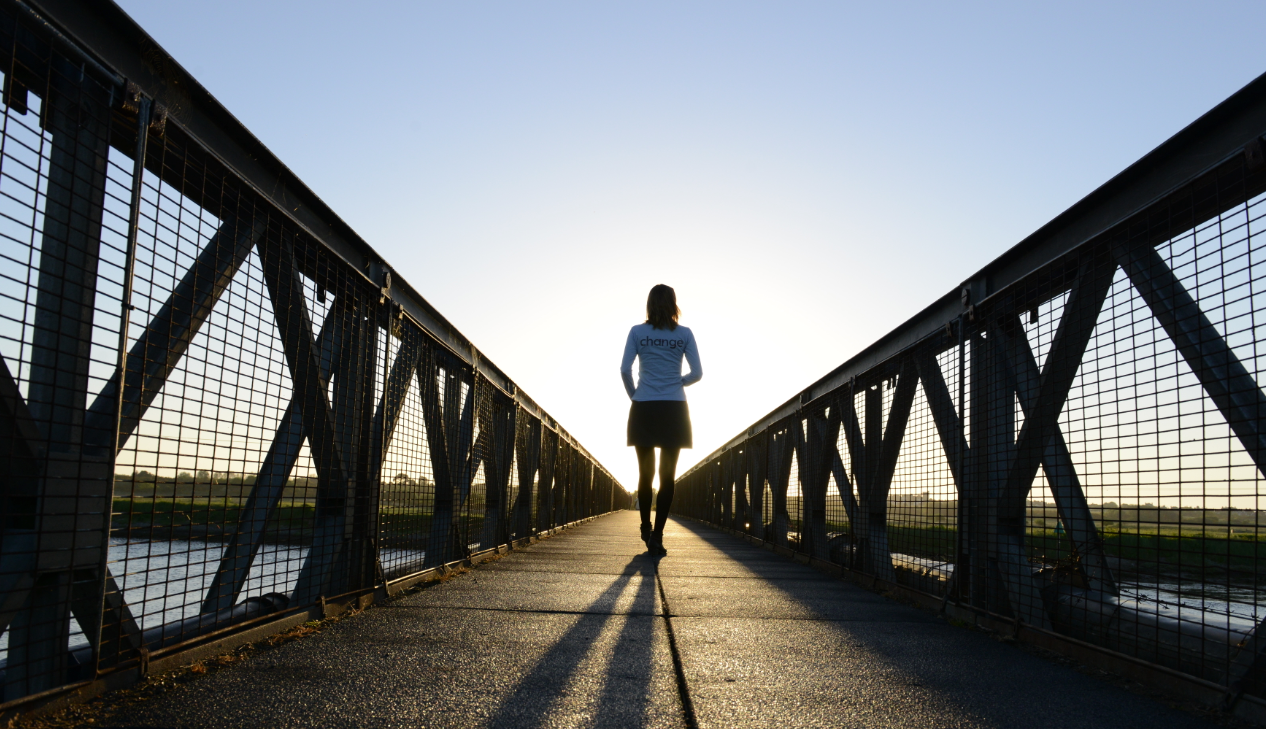 Summing up their reasons for our position as one of Suffolk's leading Medium sized businesses, the judges said "Their work achieves industry-wide recognition… the staff are their main asset and they have some quirky strategies for recruitment and ongoing training".

And in the Corporate Social Responsibility category, we are described as having an 'extraordinary team ethic… and a clear commitment to the community".

The Awards ceremony takes place on the 9th July, so we're keeping everything crossed til then.

Meet a Springer: Richard
Our wordsmith Richard has got his hands full at the moment, writing content for an entire country!
When you're struggling for a word or turn of phrase, or even an answer to anything trivia-related, Content Manager Richard's the man to turn to.

He enjoys the creative side of agency life and really likes seeing a project through from start to finish. He would especially like to manage the content for the build up to the Rugby World Cup – it might be too late for this year's competition but there's always Japan 2019!

Richard is currently managing the entirety of the content for our Morocco campaign, and coming up with the words for a social media campaign which will reach millions.

Expedition Arctic Gurkha
At this very moment one of Spring's brands is being put through its paces. Battered by Arctic snow, ice, wind and water, all whilst dodging polar bears, it has joined two intrepid explorers in a bid to break the world record time for the circumnavigation of Ellesmere Island in the Canadian Arctic.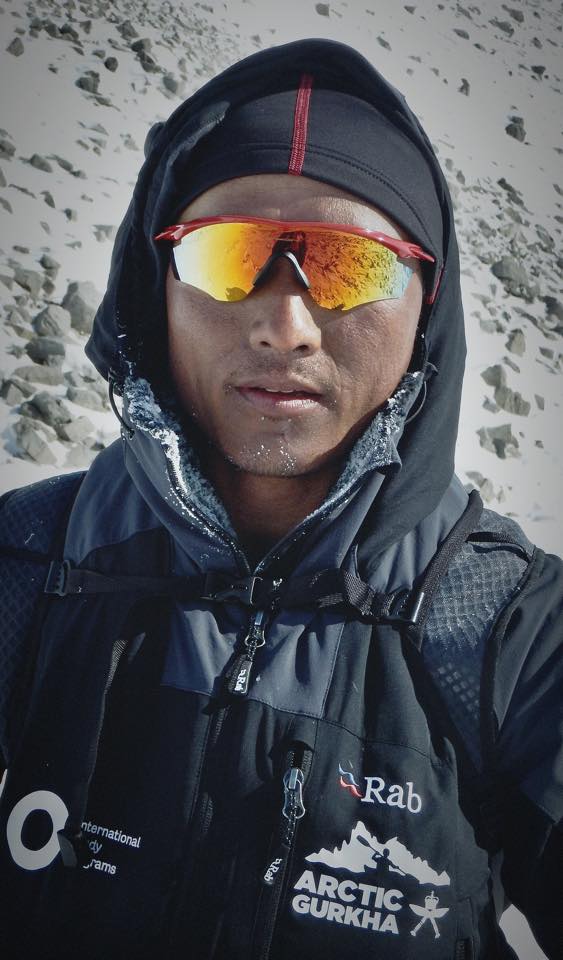 Spring donated a brand identity to this exciting adventure, which is taking place in aid of The Gurkha Welfare Trust and Help for Heroes. Their intention is to round this 75,767 square mile land mass by foot, kayak and pickaxe, all in a world record breaking 100 days.
Captain Jon Armstrong and Corporal Arjun Limbu set off from the UK on April 24th. After three weeks of walking they have just completed the first third of their journey reaching Eureka Weather Station.
Since their departure Jon and Arjun have come into contact with 50mph headwinds, whiteout conditions and a couple of polar bears. Despite the difficult conditions that Jon and Arjun have encountered so far they have made great progress and are ahead of schedule, averaging about 16 miles per day.

They expect the toughest to come however, with a 40 day battle through the melting ice towards Alert, the most northerly settlement in the world, and then a 39 day kayak down the unforgiving Nares Strait.

The expedition has had added importance due to the recent devastation that has occurred in Nepal, the homeland of the Gurkha regiment. The team has asked via social media for donations to assist in the rebuild of their home country.

It's been amazing to be able to watch a brand that has been created in our Southwold studio travel over such an incredible landscape, for such a worthy cause. We wish the best of luck to Jon and Arjun in the remainder of their journey.

To learn more about the expedition you can visit their website.

Meet a Springer: George
Pigs and Cottages? We found out what inspires George's creativity.
George says what makes something creative is 'a problem solved with a beautifully simple response' and all his projects are true to this mantra. The latest project he's been working on has been one of his favourites. The Unruly Pig brand is a something George called a 'bold concept for a brave client'.

What gives George joy is working out an effective, simple yet highly creative strategy in response to varied briefs, making no two days the same.

Luckily for us, George has design in his blood and honed his craft from early childhood in his Dad's architectural practice. It's the family atmosphere that also exists within Spring that helps George work best, collaborating and swapping ideas with others until the team can come up with his 'beautifully simple response'.

Turning Japanese
One of the things that appealed to me about Spring when I was job hunting eight months ago was the commitment to pro bono work.
Volunteering had been a big part of my life in Japan and I wanted to make sure I would be able to continue that in a company that shared my values.

Working in Japan was an incredible experience that reinforced the value of cultural exchange. As an agency with so many links to tourism (Morocco, Visit Suffolk and Visit Norwich to name just a few) we all get a lot of exposure to other worlds in our office, but there's nothing like catching them young and getting them hooked on the travel bug – which is something the Japan Foundation knows a lot about.

In conjunction with the Japan Foundation's Schools' Taster Scheme I taught two lessons of Japanese at Tivetshall Primary School in Norfolk on Children's Day. Driving through the countryside on the way from the office I couldn't have felt more British, passing golden fields under blue skies. Being in Southwold we get to experience the best the coast has to offer but there's a lot more out here in the east.

Tivetshall is a small country school with enthusiastic children and caring teachers. By the time I arrived in the afternoon they had already drawn cherry blossom pictures, made koinobori (koi carp wind socks) for Children's Day and learnt to count to 10. Children can really put you to shame when it comes to learning new words – they picked everything up very quickly. Together we did our self-introductions in Japanese, made koinobori business cards – as exchanging business cards is an important custom in Japan – and talked about the meaning of Children's Day.

Japanese is going on the curriculum at Tivetshall from September and going by the fun we all had together I know they're going to work hard at their new subject. Thanks to Spring I got the chance to see a part of the country I hadn't yet visited, spend time with some lovely people and speak Japanese again. It might sound trite, but it's true: here at Spring CSR is about getting out in the community and giving back to the people around us.

Don your topper, Spiegeltent is here!
It's that time of the year again, when awe and wonder sweeps the east.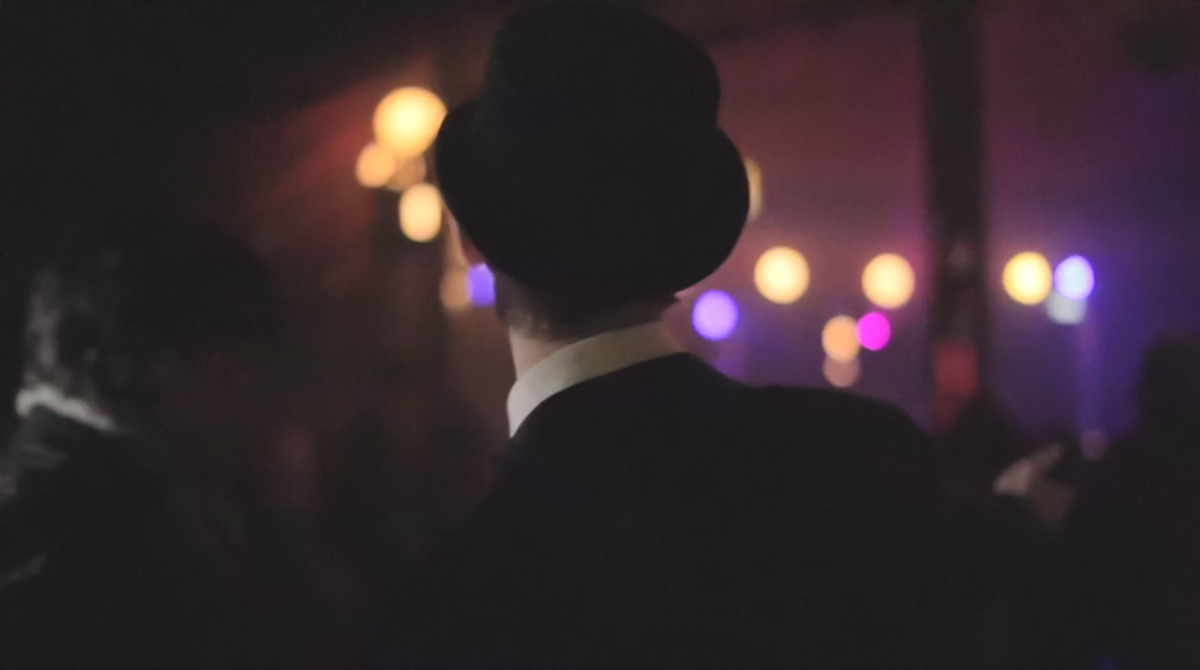 I am of course referring to the Norfolk and Norwich festival and its wonderfully eclectic mix of culture. For the past two years I have been involved with the festival and this year despite not living in the area I couldn't resist a night of hosting in the Spiegeltent.

The evening kicked off with daring aerial acrobatics and displays of super-human strengths by the performance group Circa. Their sold out show tells the tale of a love-torn woman and the two men that fight for her attention. The high energy and hard impacts (which they assured me afterwards don't hurt) captivated the audience from start to finish.

A quick tidy up and a polish of the mirrors later and we are opening the doors for Songhoy Blues. The lively African four piece raised the roof with their amazing guitar riffs.

Volunteering at events means a lot to me; it's about being part of something larger, having a great time with like-minded people and of course seeing a whole array of acts that I would never be able to see otherwise.

Next stop is Glastonbury where I will be working for Oxfam raising money for Nepal.

Spring's commitment to Southwold
For the past three years, Spring has been looking for a new headquarters suitable for our size and potential.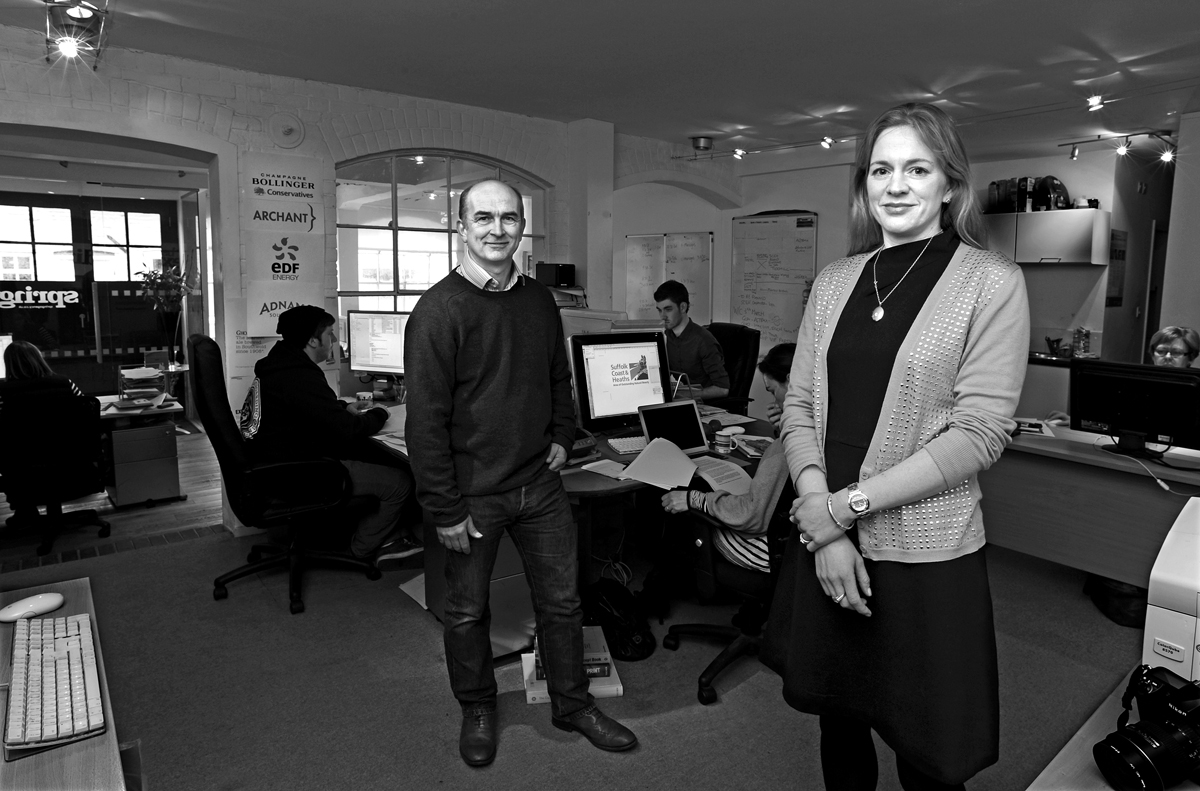 Over that time, we have had four false starts – not bad, to have four times found a property that is big enough and has the right profile for our business – but for various reasons these have none of them worked out. The fourth, a wonderful landmark property, has just sadly come to nothing after a few months of exploration and negotiations.
So why, you might ask, don't we just leave Southwold? We could set up in any number of fabulous barn conversions or stable blocks in the beautiful Suffolk countryside. Take on something modern and flexible on a business park. Build a huge glass box in a field.
But this is Spring's commitment: we are a Southwold business and that's what we will remain.
Southwold may well not be set up to house a business like Spring with ease, but it's certainly the perfect location for creative vision, focused thinking and fresh air to clear the mind. It fits our brand character and is a huge part of our DNA.
It's not easy to be a pioneer, and I wholeheartedly believe that's what we are.
The future of our industry and of large swathes of Britain's growing economy lies in places like this, as work and home increasingly blend, industry becomes more and more globalised and 24/7, employers develop greater consciousness of quality of life for their staff and infrastructure to the regions improves.
Our relationship with Southwold is symbiotic. We bring employees and their families to the town and its surroundings. We donate a great deal of work to town charities and events. In our small way I believe that we have a good impact on the reputation of our much loved home town. And – one of the main reasons we are here – we help to secure the future of Southwold as a sustainable community.
And we get so much back in return. Our staff can swim at lunchtime in the summer. We are inspired by the light and the landscape. We rejoice in the friendliness of our fellow townspeople. We meet the most interesting holidaymakers. Wherever our clients are based, the work we do for them benefits from the quality of our environment. It is a real and rare privilege to be able to work in this special place.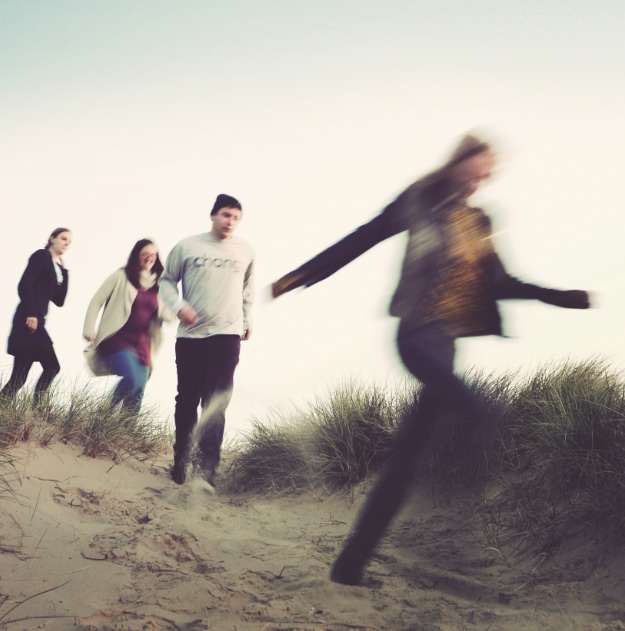 So, the hunt goes on. If you happen to know a 2,500+ sq ft property we can buy or lease, or land on which we can build, please contact me. We are very willing to think laterally. And as you know: it must be in Southwold.

Meet a Springer: Susi
We caught up with Account Executive Susi to talk about her time at Spring!
When it comes to hidden talents not many of us can claim they speak Japanese! Susi started at Spring six months ago after teaching English there for three years. Her parents, who were holidaying in Southwold at the time, saw a job ad in the Spring window and told her about it: the rest is a career that she says excites her more each day.

What Susi loves about working at Spring is the sheer variety.  Since joining the agency she has worked on projects involving cabling for London Underground, luxury chocolates, tourism and an unruly pig.

Meet a Springer: Ollie
Ollie is our newest designer and is in the business for change!
Ollie is our youngest and newest designer. He studied Graphic Communications at Norwich University of Arts, falling in love with the city and its beauty after just one look round. What he really enjoyed about learning his trade in the City of Stories was constantly being surrounded by creative people.

He's constantly on the go at the moment supporting the design team for the Southwold Arts Festival, Visit Suffolk, Mark Harrod, Durrants and Booja Booja, to name a few. What Ollie thinks is great about these projects is that whether we're creating a catalogue or developing a website, Spring's work makes you go 'Ahhh!'

Passionate about making a difference, Ollie would love to work on projects that tackle pressing social issues. Lately he has been to Cambridge to join Good for Nothing, a global collective of creatives using their skills to better the World.

Meet a Springer: James
Meet James! He's here to manage our exciting new Cultural Tourism project.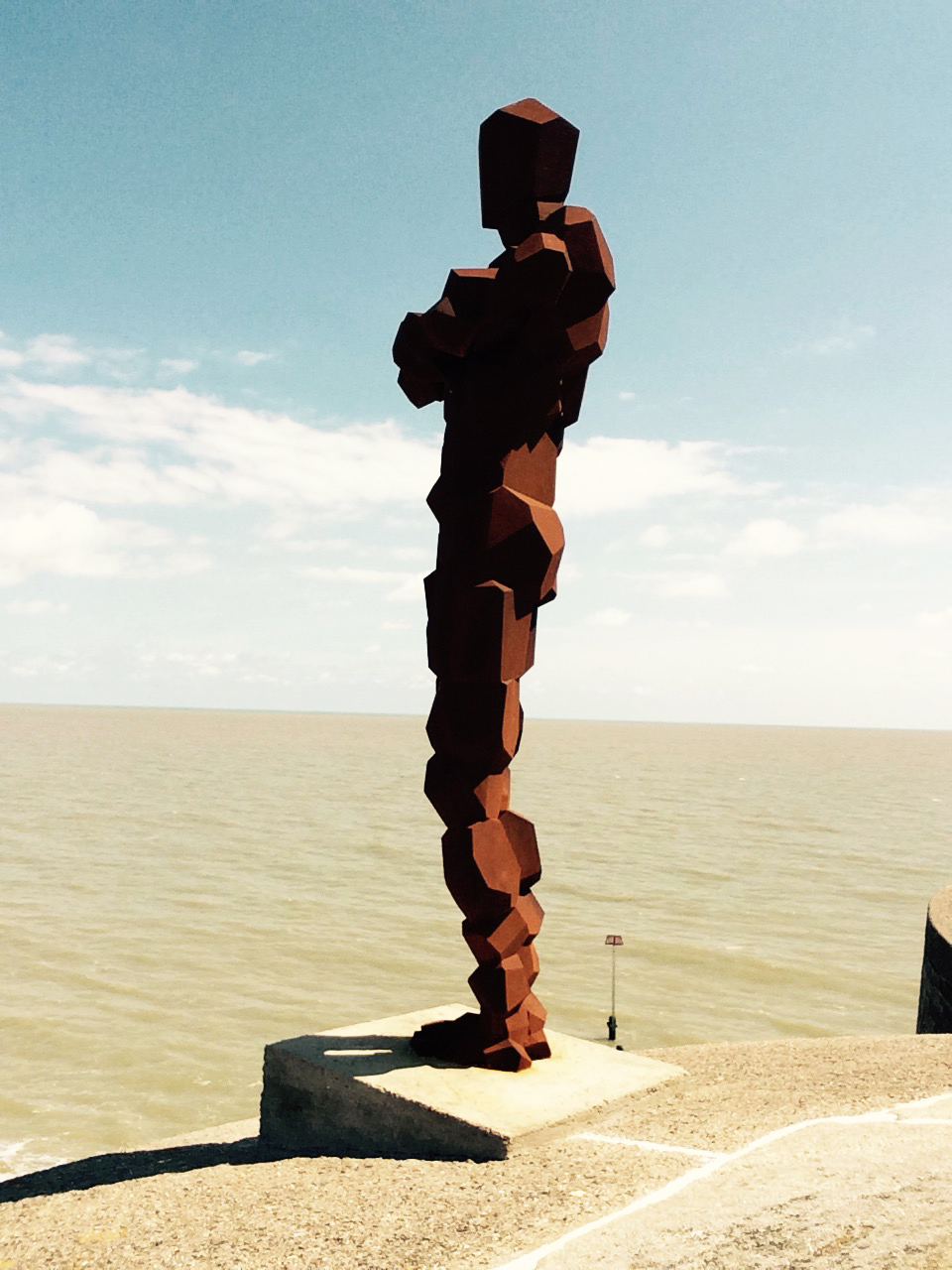 The most recent addition to Spring, Cultural Tourism project manager James says he has walked straight into his dream project. James' passion is the arts, making him the perfect guy to take on our huge Cultural Tourism project –positioning Norfolk and Suffolk as one of the top locations to experience the arts in the UK.

Before Spring, James worked at The Pacitti Company where he managed the marketing for Spill, an international festival attracting the very best in experimental performance and live art.

Whether he's meeting with an arts organisation or running a workshop, James is constantly out and about. Working closely with Erika, they are currently developing a master plan for the project – and it's ambitious!

Meet a Springer: Heather
We thought we would introduce you to Heather, a Springer from Belgium.
Heather has joined us for six months as an Erasmus intern from University College Arteveldehogeschool in Ghent, Belgium. She had a choice between New Zealand and Southwold so she took the obvious decision; their sheep aren't painted.

Heather loves the variety of projects that we get to work on here. She has proved herself a force to be reckoned with when it comes to research and is heavily involved with the Cultural Tourism project, loving being able to work on something that will have such a lasting impact.

And on top of this she is also writing her thesis, looking into how graffiti can be used as a guerrilla-marketing tool. Her dream project would be incorporating 'green graffiti', using natural elements such as light, sand and rain to market a product.

Springers: Sore butts and big smiles
The email said: "Thank you for making my awesome new bike possible. My butt may be sore but it's cool to be a Springer!"
But it's not just Spring that's made this possible – it's the government's Cyclescheme which allows employees to buy bikes through the company they work for, paying the business back in affordable installments and saving the tax. Most people save at least 25% of the cost of their new bike and accessories.

From Spring's point of view, this is an attractive perk for our team and doesn't cost us anything, apart from the up front cost of their bike. It keeps people healthy, clears minds before the working day and allows us all to make the most of living on the beautiful Suffolk Coast.

Sore butts aside, this is a brilliant scheme which has achieved great take up amongst our team and we'd heartily recommend it to everyone.

How I became an Erasmus Intern at Spring
Good things come to those who work hard and never give up. I have had the pleasure of experiencing this first-hand.
On the 26th of January I started as an Erasmus Intern here at Spring. I put in a great deal of effort to get to this point, but I am so glad I did as it has already proven to be worth it. I am doing this internship in connection with my studies of Graphical and Digital Media in Ghent, Belgium, where I major in cross media management. My course has given me a good overview and basic knowledge of many aspects related to graphic design and I am now at Spring for a total of 20 weeks to put my knowledge into practice and expand my skill set.
Erasmus is a European student exchange program named after Desiderius Erasmus of Rotterdam, who lived and worked all over Europe to gain insights and expand his knowledge. The new Erasmus+ programme, under which I have been granted a scholarship, allows me to travel to any European destination in accordance with the scheme to study or train. I chose an Erasmus internship for the entire second term to give me as much work experience as possible.

I had to undergo several steps to be eligible for the programme, such as writing motivation letters and getting them approved. In total I approached about 100 companies in the hope of obtaining some interviews. I had first decided to go to New Zealand, but I wasn't getting very far there so I started to contact agencies in the UK, of which Spring was one. When a Kiwi finally gave me an interview, it was too late. That morning I had Skyped some Springers and they had offered me a placement twenty minutes later. I was over the moon about this; all my hard work had paid off. I had contacted Spring with good reason and was delighted to accept this potentially life-changing placement.

Arranging accommodation and getting here took a lot of effort too, but when I finally got to Spring, I was warmly welcomed by everyone. They swiftly got me immersed into the work life at Spring and I couldn't help but enjoy being here. I made friends very quickly and before long I was fitting in well. I now have that feeling that I'll never want to leave. I will never forget the rewards that can come from working hard and never giving up.

Spring in Zagreb
I am in the beautiful Croatian capital for two days, soaking up the early Spring sunshine.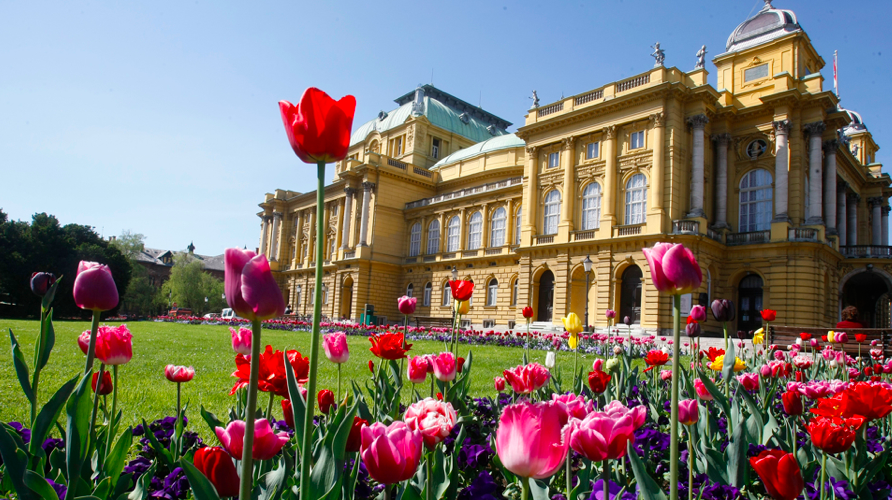 The occasion is the third TravelZoom conference, a creative marketing session that takes place over two days every year and is attended by tourism boards from across what's being called 'New Europe'.

I'll be running a workshop about cultural tourism, leading the delegates through a process of identifying their assets, overcoming challenges and drawing people's attention to their lovely part of Europe through its cultural offering.

It's also a great opportunity for me to touch base with people in a different part of the world to many of our clients, yet with similar ambitions.

My Southwold brand held up as flagship
Spring's My Southwold brand, and the team of volunteers responsible for deploying it, are being held up as an example for other towns to follow.
The My Southwold team was set up to manage the £10,000 Portas grant received at the end of 2012 and since then it has been working on a range of initiatives to boost custom in the town.

The successful brand has now been included in a booklet created by the Department for Communities and Local Government to show what can be done if people work together to improve their high streets.

Southwold is just one of two towns in the whole of East Anglia to feature in the publication, with Norwich Business Improvement District's Discover Norwich campaign also gaining recognition.

Sallie Smith, a member of the My Southwold team, along with Clare Hart, said: "We were picked because of the branding of My Southwold. We are delighted and very proud of what we have achieved with a small team of volunteers."

The My Southwold Team was featured in the booklet after entering the Great British High Street of the Year competition, winning praise for its collaboration with local people and businesses.

Could you be a (writing, social media-ing) Springer?
Content marketing is a growing part of Spring's work, and we are looking for another talented copywriter and social media manager to join our team.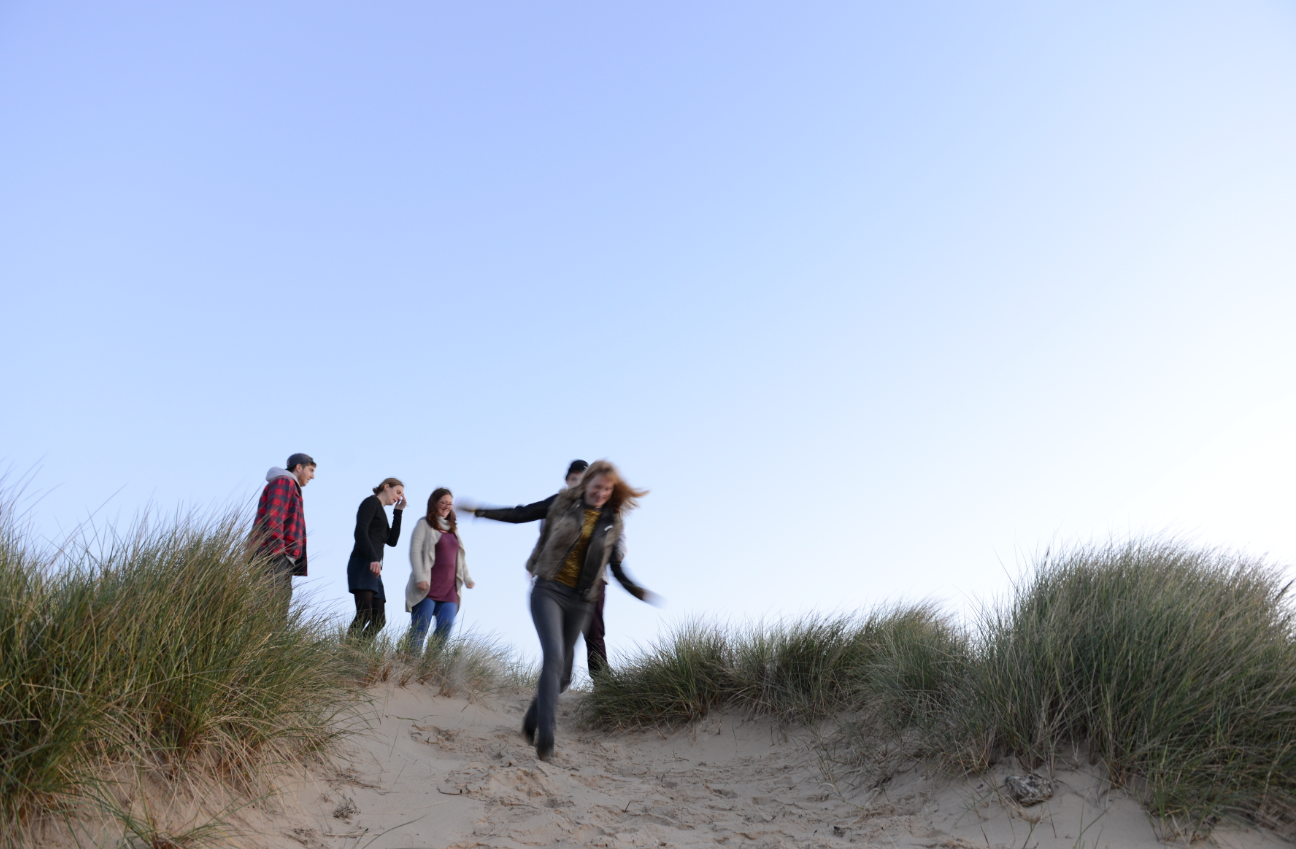 You need to have a fluid, adaptable style – one day you might be writing a story about a city, the next a technical article about a piece of scientific equipment. You love the English language, and the possibilities it gives you to inform, educate, influence and entertain. You probably have a novel tucked away in a cupboard, and another forming in your mind at the moment – and ideally you've been writing professionally for a little while.

It being the age of social media, as part of your work you'll need to manage facebook, twitter, instagram and other social media accounts for the projects you write for – which means you need to be familiar with how each of them works, who uses them and what they're good for. You'll need to be able to research beyond words, and beyond your own writing: curating images, other people's stories, recipes, maps – whatever the account requires. And as part of this you need to track impact, understanding stats and adapting our strategy to fit.

You'll also be creating content calendars in a great deal of depth at the start of campaigns, adapting them in response to events as work progresses. And you'll need to be comfortable uploading content to websites, and working with designers and developers to create the best looking, best written and most effectively functioning campaigns.

Off line, you'll turn your hand to a spot of writing for speeches, award entries, press releases and commissioned articles, advertising concepts and content, brochures and newsletters: if it can be written, you might be writing it!

If you haven't come across Spring before, have a good look at our website – it's important that you get what we're about, love the look of the place, have the same care for our clients as the rest of us do, and fit in well with our friendly and hard working team.
Sounds good? Then do contact Erika to explain why you'd like to join us, what you'd bring to Spring and to show us your CV. The position is available for a November start. No agencies, please.

Love your design career? Join Spring's team!
Spring is looking for a designer to join our creative studio for an immediate start.
Recent wins for The Moroccan Tourist Board and Suffolk County Council mean that we need to add another talented designer to our creative team. You will be a graduate and with some agency experience, or client side if they have an in-house team. You know your way round Creative Suite, use style sheets and are able to design for both print and web. You have an insatiable interest in creativity and digital media. And if you love illustration, photography, coding or something else you'd like to share with us, just let us know.
You 'get' that design is an asset of communications strategy, and enjoy working as part of a multi-talented team including writers, strategists, developers and account handlers.

You work well in a team and appreciate that no job is too small or task too large for any member of staff. You appreciate that this is a fast-paced environment with deadlines every day, sometimes several, so understand the need for multitasking! There will be on-the-job training given to complement the creative skills that you bring.
Spring has been awarded the title of Most Innovative Employer in the East thanks to our great working environment, friendly team, and range of treats including Friday Gym, Spring Hero Lunches, Cultural Enrichment Grants and others. Staff become stakeholders after their first year. Springers are family – and a growing family at that.
Don't worry if you don't already live within commuting distance of Southwold – rooms are available in nearby Lowestoft for around £70-80 a week, so there's plenty of accommodation available.

Sounds like you? Then please drop Erika a line by email or post with your CV and a brief letter explaining why you'd like to be a Springer and why you'd be a great part of the team. This job is available now, so don't delay – we will want to speak to all suitable candidates within the next week or so and have someone in place as soon as possible.

Thank you for the thank you
Interns are always a welcome feature of a Spring summer: this lovely hand painted card arrived today from one of them.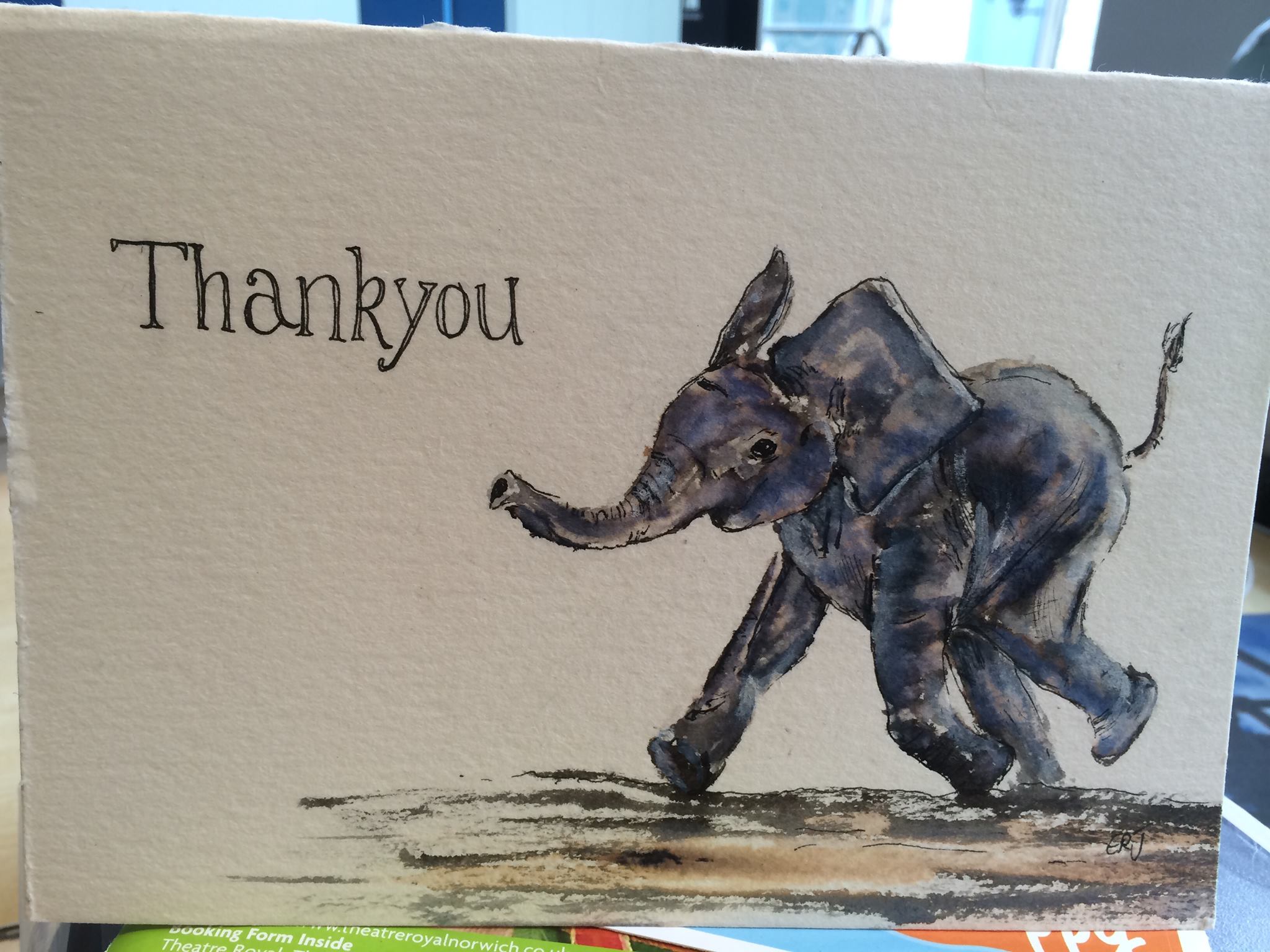 Emma Jolly is studying illustration in London, during the summer she works at Suzie's beach café and took the time to spend a few days in the studio getting involved with projects including STEM communications.

This little elephant's a keeper! Thanks Emma.

Erika Clegg stands down from New Anglia LEP
This month I have stood down from the New Anglia LEP, with sadness but great excitement about the reason for my decision.
This is Spring's eighth year, which means we have spent our life as an agency largely in recession. Thanks to good advice early on, we focused on nurturing our team, helping them to develop skills and keep on top of developments in technology and communication styles; we did not move from our comparatively small Church Street offices to a 4,000 sq ft building on which we had had an offer accepted; in short, we played it safe and focused on our core offering.
This strategy of caution and concentration has seen us emerge throughout the course of 2014 into a subtly different world to the one we left in 2008. Those businesses that have survived are more nimble, strategically minded and customer focused than those who fell by the wayside – both in our industry and those of our clients. Spring, meanwhile, has shaped itself into highly skilled provider of brand consultancy for sustainable business growth, community consultation and engagement, experiential and digital marketing with a strong focus on content development, curation and distribution.
This offering has brought some wonderful clients to our roster: tourism companies like The Original Cottage Company and tourism bodies from the city of Norwich, to the county of Suffolk, to the country of Morocco; British manufacturing brands including Smart Garden Offices, Mark Harrod and Marriage's Millers; experience offerings like the National Trust and Woodbridge Tide Mill; community improvement programmes including Suffolk Energy Action and Coastal Communities STEM profile raising. Spring has earned the opportunity to build our clients' businesses, raise visitor numbers and improve the lives of people near us and further away.
During my nearly four years on the LEP, I have enjoyed the opportunity to bring this desire for improvement to Norfolk and Suffolk. The LEP's have been handed a great responsibility by Government, to set the direction of growth for their regions and manage the journey. New Anglia is a particularly good LEP and has already achieved great things for our two counties: helping businesses to grow and create more good jobs, improving infrastructure and speaking up on behalf of the 1.5 million residents of the area with policy makers. You can find out more about projects and strategies here. I have felt fully aware of the responsibility and privilege connected to Board Directorship, have put a great deal of time and thought into my LEP work and have enjoyed the opportunity to help Norfolk and Suffolk meet their amazing potential.
But as one of two business owners on the Board, as Spring has grown at a faster rate – around 50% so far this year – it's become clear to me that I have to focus on the business. Our clients, and The Springers, have every right to expect my full attention. We have a great team, every one of whom is highly capable in their role; and the way we work with our clients means that there is constant communication between agency team and them at every level – but as agency co-founder it's my job to be around, to have involvement at every stage of projects, to keep the agency on the right path for sustainable growth and to be available for comment, advice and other input when needed.
I'll still be involved with some strands of the LEP's work, still on a pro bono basis; including a very exciting project for the region which makes direct use of my industry skills. In addition, I am remaining on the board of the Design Business Association. But Spring, its people and its clients, are now my main focus: we are in a period of growth and we are all excited about what the next months and years will bring.