"Did anyone see any f**king ads"

So, last week Glen and I jumped on the train and headed to London for the evening to attend our first Contagious Live London event.

It was a packed house of 200 creative professionals, congregated perhaps in part for the beer and pizza, but predominantly for the live interview with legendary creative director, copywriter, and author, Dave Trott. Before the main event, we were taken through a selection of international behavioural change campaigns that had caught the eye of the Contagious team over the past few months.

The Greggs vegan sausage roll obviously made an appearance, and rightly so. An Apple style launch to journalists and a ranty tweet from Piers Morgan was all that was needed to dominate the media and cement the conversation (and it's also a pretty impressive meat alternative). Greggs has seen a significant increase in sales with a demographic that would have previously avoided the cheap and cheerful bakery.
Of these examples, the campaign that got the biggest reaction from the room was created by Ogilvy for AeroMexico to encourage tourism from America to Mexico. Ogilvy engineered a campaign whose video featured representatives from AeroMexico interviewing some residents of Wharton, Texas, on their opinions about Mexico. They knew a significant proportion of people there would have Mexican ancestry but be unaware of the fact. They also knew many of these people would have no desire to travel to Mexico. They DNA tested each of them and offered discounted flights to Mexico based on their percentage of Mexican DNA. The humour of the campaign sent it viral and presented an intriguing way to change perceptions.
Then it was time for the Dave Trott masterclass, where he sat in front of us and told us all to be better! His take on the current state of the industry seems to be driven by his clear distaste for formal education and agencies who focus more on awards than people.
He referenced each of the presented examples of behaviour change and asked the room:
"Did anyone see any f**king ads?"
And I suppose he had a point, nothing we had just seen was what you would traditionally call an ad – product, brand and strapline. They weren't obviously trying to sell us anything, and to be honest I couldn't remember all of the brands that the films had been for, but I had enjoyed them all and I would have shared them. Is that enough? The world of advertising has changed a fair bit in the last 40 years, it is still all about people, but the way people consume media has changed dramatically.
I couldn't help but think that his point of view was edging towards the nostalgic, back to a time when social media didn't exist and markets weren't so saturated. Now, we have to find ways to communicate our message in a very noisy world, and if that involves winding up Piers Morgan or creating amusing shareable content, is that a bad thing? At the end of the day, if it fulfils the core objective 'Sell more of our product', then it worked, didn't it?
As creatives, we all dream of having an idea that becomes part of people's lives, 'part of the language' as Dave would say. A memorable line that will last a lifetime like these classics:
Just Do It (1987)

Beanz Meanz Heinz (1967)

Ah! Bisto (1919)

Does exactly what it says on the tin (1994)

Think different (1990)
The list of memorable lines is endless and without brand names you still know exactly what these lines are for. But look at the dates, it seems very few lines are entering the language now, and if they do it's done with budgets unattainable for most businesses. I had thought McDonald's 'I'm Lovin' It' would be an example of a more recent line, but even that turns out to have been launched in 2003, proving that it takes a long time for these lines to take a real hold.
I guess what i'm saying is, I understand where Trott is coming from, but the world we are creating for today is a throw away one. They say on average we can be exposed to around 5,000 ads per day, so we barely give any of them more than a fleeting moment of our attention. It's our job to create the one people remember and although I may not agree with all of his points, Trott gave us some really great reminders that would contribute to the goal:
Keep things simple

Make your message clear

Focus on people and to talk to them in their own language

Form should always follow function

Advertise your point of difference, not your market
and finally…

Don't join the Navy, be a Pirate!

Nostalgia is glorious
A recent trip to Brick Lane's Junkyard Golf (using my Cultural Expansion Grant) got me thinking about old ideas being reimagined, and our connection with vintage goods and pop culture.
Junkyard Golf is indoor crazy golf with a bar attached, and despite the flashy website and the sugar-loaded cocktails on offer, in essence it's the same game I played twenty-five years ago. Yet it's incredibly popular and current.

In a world that moves so fast and is so forward-thinking, with near-constant advances in technology, why do we look back to classic activities like crazy golf? And it's not just crazy golf, – think Polaroid cameras, Nintendo consoles that allow us to play games from thirty years ago, vintage clothing, eighties film reboots, classic sweets – they're all riding high on a wave of popularity again.

But why? I think that for my generation it offers a sense of authenticity, enabling a feeling of attachment that just isn't there with today's slickly designed new technology. But why does my 13 year old daughter want a walkman and record player for Christmas this year? This is a girl, who belongs to a generation who we assume is driven by tech like smartphones and online chat, asking for two things that are from a completely different era.

Is her desire for these retro music players something driven by her parents influence and hearing our romanticised memories about the album sleeve artwork, the feel and smell of the records, having something tangible in front of you?

Or is it because in a digital age it becomes hard to feel attached to virtual products? The fast paced advances we now take for granted means that tech seems to come and go before we could possibly create an attachment to them – who gets misty eyed about their old Samsung S5 for example? Snake on the Nokia 3310 might be a different story though, especially if it was your first ever mobile phone.

The temptation for us as designers is always to go for the new, the on-trend, the most cutting-edge solution. However, it's also worth us remembering that sometimes the best way to connect with people is to look back and take inspiration from the past. The power of nostalgia and sentimental value can give brands and products a long-lasting relationship and a warm place in people's hearts that may be unachievable in any other way.

Making a song and dance about design
I have always been a sucker for a musical.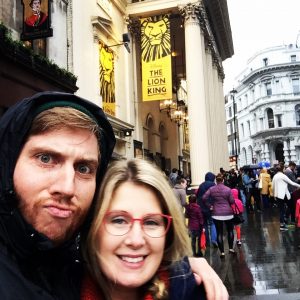 And I have been going on about seeing The Lion King for at least the last five years (my fellow Springers will testify to this). Recently I finally got round to organising myself, and last weekend we set off for London's West End.

Well, what can I say? It was definitely worth the wait. The anticipation makes the little hairs in the backs of your arms stand on end, while you sit waiting for the moment when the animals make their way to the stage. Then Circle of Life starts and grown men are reduced to tears. From the scenery, lighting and costumes, to the actors and the music, everything about this production takes you back to being a child and immerses you in their world.

A big part of my fascination with modern musicals is the incredible techniques they use to make the relatively small space of the stage change without you really noticing. The imaginations of the teams of people that go into creating the show and their ability to make it all appear so seamless is incredibly inspiring and testament to why this show has been running for so long. Plus … it's all real! There are no blue screens and CGI tricks here. Technology has become so ingrained in our lives that it's a very welcome change to be told to 'turn off your mobile phone'.

It leaves me thinking about what Spring and our clients can learn from this. Well … our clients want to take their customers on a journey, they want them to be inspired, they want them to feel something and they want them to want to tell their friends. Often we are lead to believe that technology holds the answers to many of these challenges, and sometimes they do. But it is worth remembering that technology is no substitute for a real experience. With people becoming more aware of the time they spend on their devices, there's never been a better opportunity to think beyond the tech, look up and create real-life experiences with lasting memories.

Purpose trumps product for Iceland this Christmas
Oh the glory of a ban! Iceland is undoubtedy reaping the rewards of falling foul of the ASA with their Ethos-driven Christmas ad.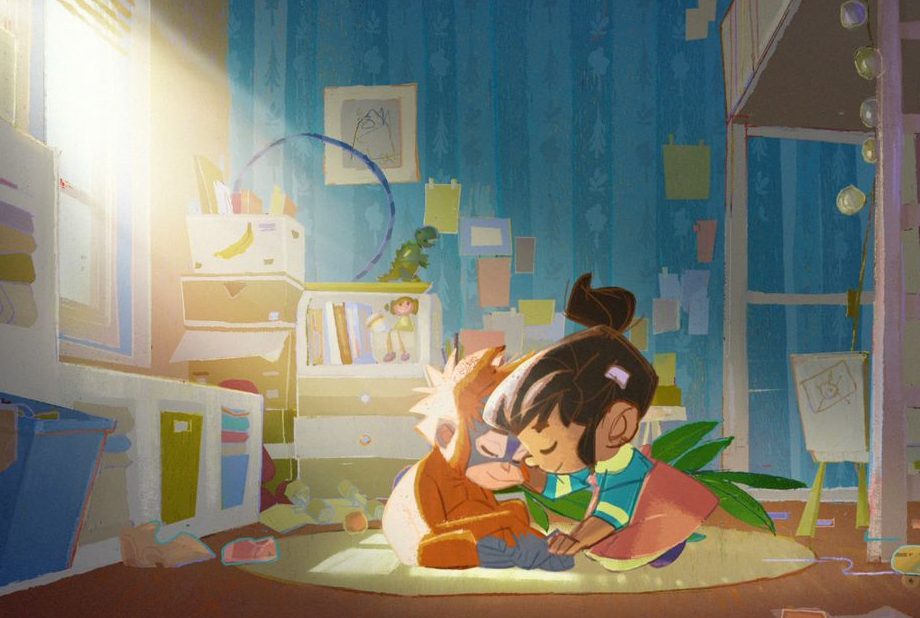 And whilst the other, posher, retailers launch their festive offering of Christmas feasts and gifts set to a backdrop of heart-warming reinterpreted pop and a snowflake filled night sky, Iceland is already wiping the floor with the lot of them.

Social media is clamouring with messages of support. Support for their stance on palm oil, for their right to show the ad, and – fabulously – for their range of food. People are commiting to make this go viral, and swapping shopping tips.

This was a mammoth risk. It has broken every rule. There's no product, and it's (as the ASA pointed out) a political statement. It's challenging. And it's underscoring a bold decision that Iceland made earlier this year, to ban palm oil.

Surely Iceland's target shopper isn't going to respond to this?

But yes, they have, and yes they will.  What's more, plenty of people who wouldn't have dreamt of shopping in Iceland will now pop in. And Iceland proves that you don't need to be posh to take a stand for your principles. Nor should you underestimate people's capacity to stand with those who do: especially when the establishment punishes them for it.

Bravo, Iceland. A triumph, on very many levels.

I Wish I'd Done That: Schweppes
There are some ideas which you wish with all your heart you'd come up with.
In the creative industry, ideas are the lifeblood of your work. Generating these little gems is a task that is equal parts joyous and frustrating – when things are flowing it's the best feeling in the world, but when nothing's sparking it's like trying to catch sunlight in a net.
And the best ideas are always, always, the simplest. They're the ones that are so obvious you don't understand how you didn't think of it first. We look on them with a mixture of admiration and frustration.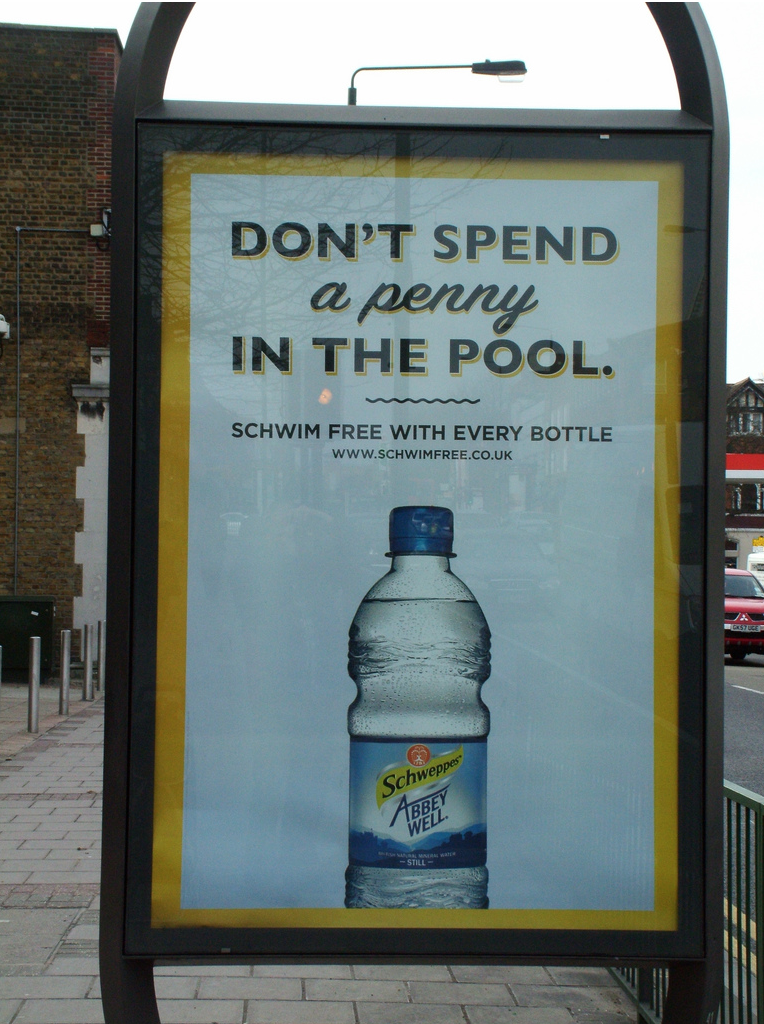 One of my favourites is this beautiful piece of copywriting. I mean, just look at it – not a word is wasted. In just seven words it grabs your attention, makes you smile and acts as a call to action. It even manages to squeeze in some alliteration. That's some heavy-duty work by those words right there.

Then there's the follow-up line. Short and simple, it explains the offer, with a simple little twist on 'swim' to emphasise the brand and link back to Schweppes' previous campaigns from the 'golden age' of advertising.

I like to think that, just as the ancient sculptor broke his chisel after creating his masterwork because he knew he would never make something as good ever again, the copywriter who worked on this sat back on his chair, sighed contemplatively, and then snapped his pencil in two before retiring to his private island to enjoy the rewards of his work.

A stag safari with a difference in RSPB Minsmere
We like variety when we use our Cultural Expansion Grants (two a year for every Springer) and I decided to use my second of 2018 for a Stag Rutting Safari with the RSPB at Minsmere.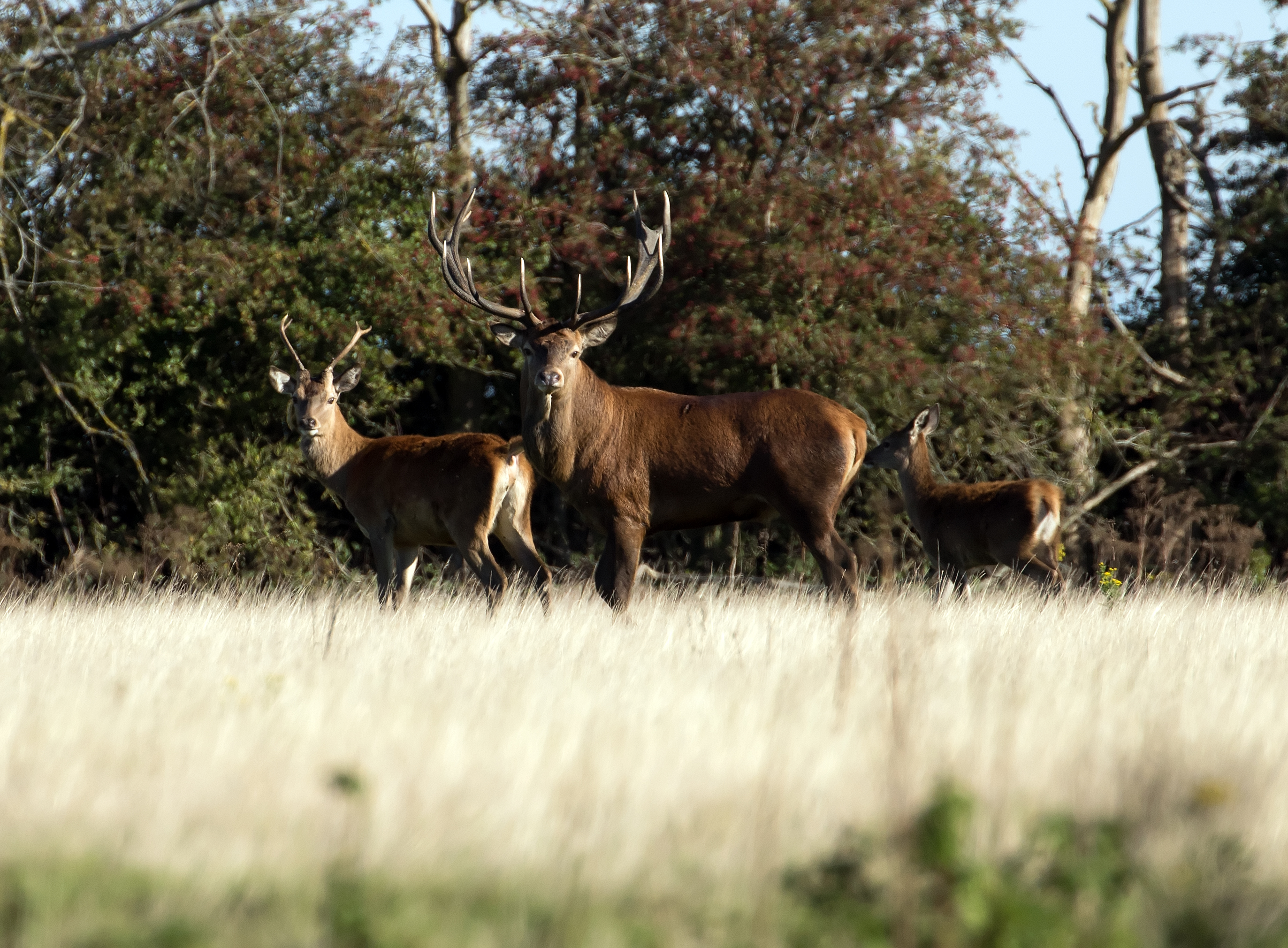 It was a great lesson in the unpredictability of events that rely on nature. For 90 minutes we drove round Minsmere's 2,500+ acres in search of stags. We saw some lovely foliage and fungi, a really good murmuration, assorted raptors, a furtive looking trespasser and a flock of sheep: but absolutely no deer. Our guide was increasingly apologetic, and at pains to point out the evidence of flocks of Red Deer. He was also a great source of birding information, Springwatch facts and general knowledge about the reserve.

We left, refusing kind offers of guided bird walk in recompense, and made our way home. In much the same way that often the most salient, revealing conversation of a meeting happens when everyone stands up from the table and makes their way out, within five minutes of the safari ending we had seen an albino pheasant, and reveled in a rare autumn skylark in full song passing close overhead.

It was still a privilege to see round the reserve in glorious late year sunshine, and a great insight into the work done by the RSPB to allow a wide range of species to make the space their home. Our guide was a local volunteer, and extremely well-informed, with infectious enthusiasm. I hope that people are never mean spirited enough to demand a refund after a stag-lite safari: it's clear this is a place of constant work and investment.

(Thanks to the RSPB for the image)

Just an oar-dinary trip to Venice
When I lived in Venice many years ago, although my days were filled with working on Venetian boats, I never really spent much time rowing them.
A recent invitation to a dear friend's wedding meant a return to the lagoon with my wife, and a chance to indulge in an early morning rowing lesson and making the most of my cultural expansion grant!
Veniceonboard.it is run by a couple of very talented young lads who've rejuvenated one of the last, if not THE last, free public boatyards. By offering space, knowledge of repairing wooden craft and practical lessons with sailing and rowing vessels, they have breathed new life into their section of Venice, Cannaregio.
My wife and I were greeted by Nicola, who gave us a tour of the workshop and quizzed me on my knowledge of the gondola's ferro. The front steel piece that adorns a gondola has a distinctive shape, representing elements of Venice. Each of the steel protrusions represent the neighbourhoods that make up Venice, the three ornate spindles are for each of the three bridges that cross the Grand Canal, the top arch is for the Doge's hat (Doge being the historical ruling leader's title), the interior arch for the Rialto bridge and the overall shape for the curve of the grand canal. But it should also be noted that as a hefty bit of steel it effectively counters the weight of the gondolier at the back and makes for one imposing hood ornament!
Arriving from a pre-work morning row, Luigi moored up and welcomed us on-board a mascareta to set off for an hour-long lesson.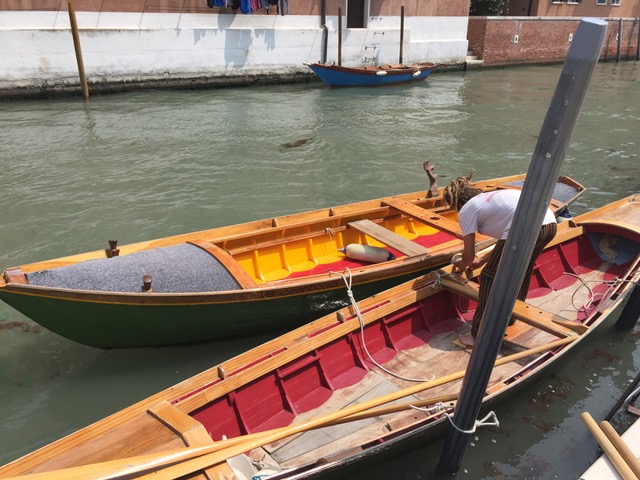 On the quiet canals on the extremities of Venice, away from commuter traffic and the busyness of the Grand Canal, we were able to try our hand at traditional Venetian rowing. A mascareta can be rowed by an individual but also by two, one at the bow and the other at the stern, on opposite sides of the boat. With Luigi at the stern primarily steering and correcting my movements, I was at the prua (bow) acting as the force to propel us forward. The oars have a bladed edge and the rowing motion didn't take too long to get the hang of. Each oar is held by a forcola, whose curves are made with consideration for rowing positions, the boat it's being used for, as well as the oarsman's style.
After my wife's turn rowing at the prua, Luigi instructed me on rowing at the poppa (the stern). Rowing solo at the rear, you are both the force and direction. The oar remains in the water, creating a forward push to the right and a corrective yet slightly braking motion to the left. This mini wiggle pushes the boat forward. It's important not to point the boat straight as you might do instinctively, but rather at a slight diagonal. This is because Venetian boats are designed without a keel for use in the lagoon, and the one sided rowing technique is essential for steering the flat bottom craft.
Luigi was an exceptional teacher. In addition to his impeccable English, his instruction was the perfect balance of demonstration, correction and allowing you to discover through doing to understand how to adjust your motions.

Returning to the boatyard, he and Nicola told us of their plans for a long distance trip to Croatia which would require more than a fair bit of sailing skill, and their upcoming visit to Cambridge as rowing instructors for a boatyard that has some Venetian craft.

It was such a wonderful experience that I instantly began daydreaming how I might be able set myself up on the Orwell river with my own bit of Venice. I've got a stripy shirt, so that's a start I guess!

Twelve for twelve – my first year at Spring
I can't believe that my journey into my first 'proper adult' job began a year ago.
Bright eyed, bushy tailed and full of gin, I'd recently completed my Communications and Media degree at Bournemouth University and was ready to take on the world. Having done some work experience at Spring the year before, I knew that it was the place for me. The place that really kick-started my enthusiasm and passion for the communications industry.
From gondola makers to photographers, the team here are full of weird and wonderful knowledge and I'm constantly learning new things. Whether it's perfecting my press release skills, duplicating layers on Adobe Illustrator, learning reverse warrior pose at lunchtime yoga or involuntarily memorising every single lyric to every single Ed Sheeran song (thanks George!) … I never imagined that I could learn as many things as I have done.
Hence this post! I thought I would share with you 12 things that I've learnt during my time so far at Spring – 12 things for 12 months. Enjoy! Lu x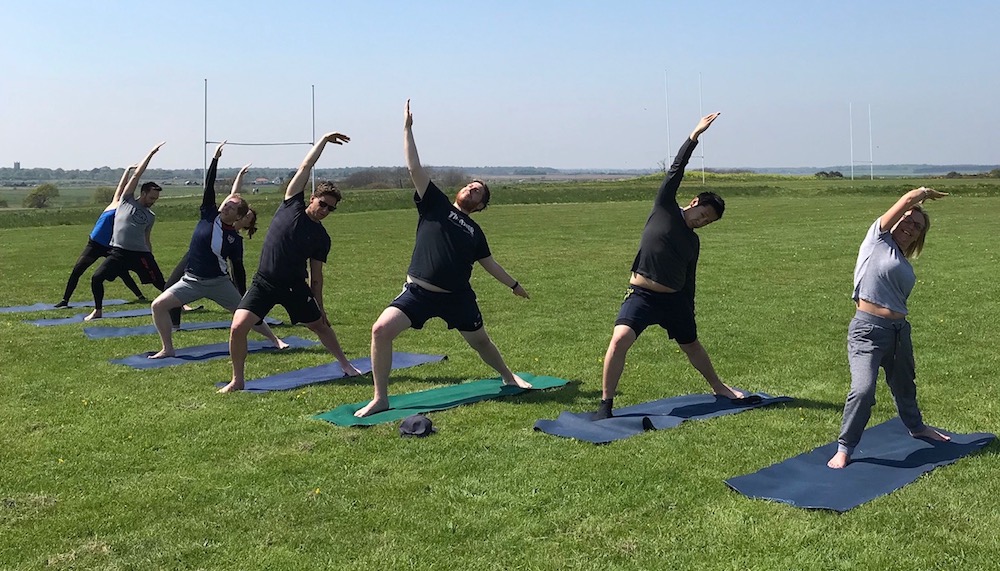 1 – Communication is key. Pick up the phone and talk to people. Don't be afraid to ask the difficult questions, or raise a hand if you don't understand something.
2 – The best way to learn is to just get involved. You can spend hours on end being spoken at in a seminar or on an online training course, but the best and most efficient way of learning is to actually try things out.
3 – There's always room to grow. There's always another course, another blog post to read, another contact to talk to. Be open to other opinions and points of view, you may just learn something new!
4 – Time management is everything. Your list of things to do can quickly go from 10 to 20, and deadlines are always being moved around. If you don't manage your time effectively, it's easy to feel like you're sinking. Take a step back and evaluate your priorities.
5 – Don't be over-ambitious. It's great to be ambitious, but don't oversell yourself. Taking on too much work will only lead to more time spent on each project due to poorer results the first time round. Be realistic with your time expectations and workload.
6 – Take a break. Whether you have one deadline that day or five, it's important to take a step back from your screen and come at things with fresh eyes. Tip: writing out a fresh to-do list always works for me.
7 – Be brave. Say yes to as many things as you can. Pitch for that client. Step outside your comfort zone. But don't be afraid to admit you need help. Ask that question. Ask for support. If you don't speak up, you won't get heard.
8 – You're going to make mistakes. Coming from someone who is extremely anxious in most aspects of her life, you can believe me when I say that it may feel like the end of the world, but I promise you that things will work out eventually. Own up to your mistakes, learn from them and continue to grow.
9 – Learn that it's not personal. You're going to get knocked back. Sometimes, your idea just won't make the cut and that's fine! Would you want to be responsible for every single project all at once?! Think about time management again here.
10 – Be honest. For me, this goes hand in hand with being brave. Don't feel like you have to agree with everything. Sometimes, the best bits of work come out of breaking the mould and suggesting something different.
11 – Be proud. It's easy to get bogged down and focus on what you haven't done, rather than what you have. On the projects that didn't work rather than the ones that did. On the piece of national coverage you didn't get, rather than the ones you did. Just ask yourself; did you try your absolute best? Yes? Then be proud.
12 – Most importantly, have fun! Enjoy it. Continue to grow, and never stop learning.
Clucking great finger food
For my latest cultural expansion trip, I followed my stomach and attended Wing Fest 2018 – a celebration of the humble chicken wing in grand fashion.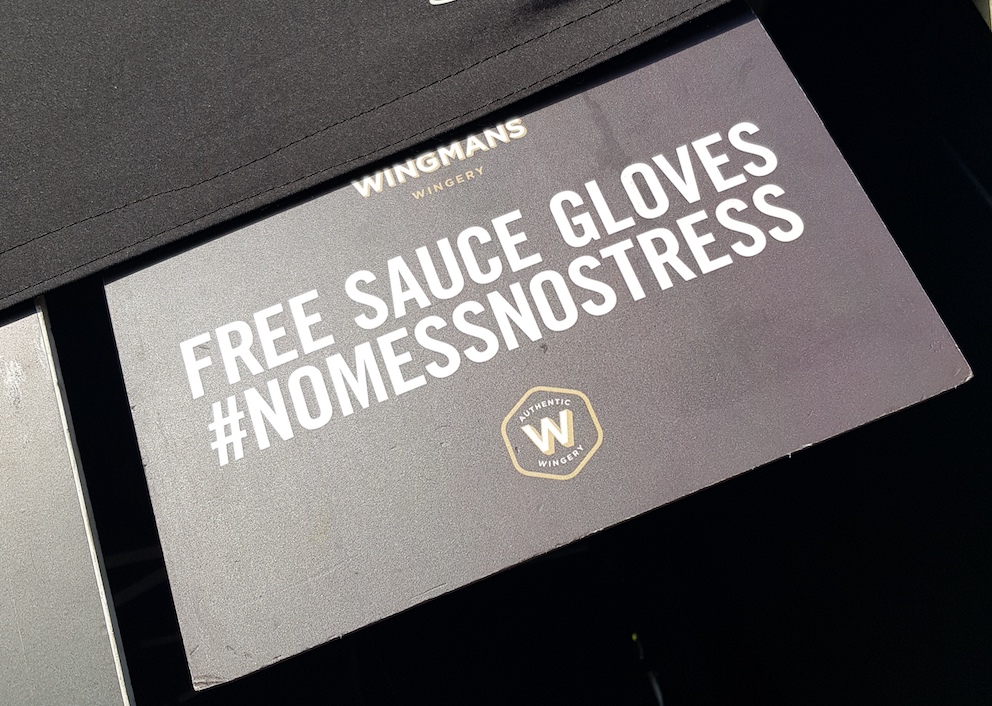 This event brought together 35 of the UK's best chicken wing street food stalls, each serving up two different wings: their version of the Buffalo wing and a 'wild wing', a signature wing of theirs. Via an app, the public would vote for their favourite and crown a champion in each category.
Set in London's Olympic Park, we excitedly ran through Stratford, seeing the iconic sights as we went. In front, the Olympic Stadium where thousands witnessed 'Super Saturday'. On the left the Aquatics Centre which saw Michael Phelps become the most decorated Olympian of all time … and then there it was – the chicken wing holy land.
Over 10,000 hungry and salivating wing fans would go through the gates and get stuck in over the course of the weekend. All there to try the best of the best, take in the sunshine, drink beers, enjoy the live blues, and for those who dare – take on the inferno wing challenge!
A who's who of wing stalls: Absurd Bird, Mother Clucker, Chuckling Wings, Thunderbird, Poppin Licks, Ghetto Grillz, True Devil Wings, Wingmans, Earl's, Da Ja Chicken, Lord of the Wings, Randy's Wing Bar and We Serve Humans (Best Buffalo Wing 2017 winner) amongst others were all in contention.
And they didn't disappoint. Quality and execution were outstanding. The sheer variety of wild wings was impressive too, featuring flavour inspirations from all around the world to American BBQ classics. We even had a strawberry flavoured wing. No joke!
Spices, herbs, crispy skin, hot sauces, blue cheese dips, mayos, brined, buttermilk soaked, secret recipes here, family recipes there, wing after wing after wing, they went down. Eat, lick fingers, wipe sauce from face, and repeat. This was a contest, tasting and eating challenge of the highest calibre.
Shout out to winners Wingmans, judges' choice Best Buffalo Wing 2018 and people's choice for both Best Buffalo Wing and Best Wild Wing 2018, and Earl's, judges' choice Best Wild Wing 2018.
Started only in 2014 by two guys, Richard and Andy of Randy's Wing Bar (see what they did there?), what is really impressive about Wingfest, is that it's something born from pure passion. Harnessing a shared desire and a community of wing fans to create something that can stand out next to the iconic mega-structures of London 2012 and Westfield Stratford, and feel like it sits comfortably alongside the number of music festivals currently playing out the summer.
It's this passion, shared interest and inviting others to come along for the ride that will make things happen and bring about change! Simple. As the saying goes, 'ain't no thang but a chicken wing'.

Play well
I often get asked how I got into design.
"How did you know that design was the career for you?"
"How do you even get into design?"
The usual assumption is that my passion for skateboarding when I was younger and the exposure to the board graphics, different brands and all the creative people that gravitate to skating had an influence on me.
I wish it began this way – makes me sound so cool!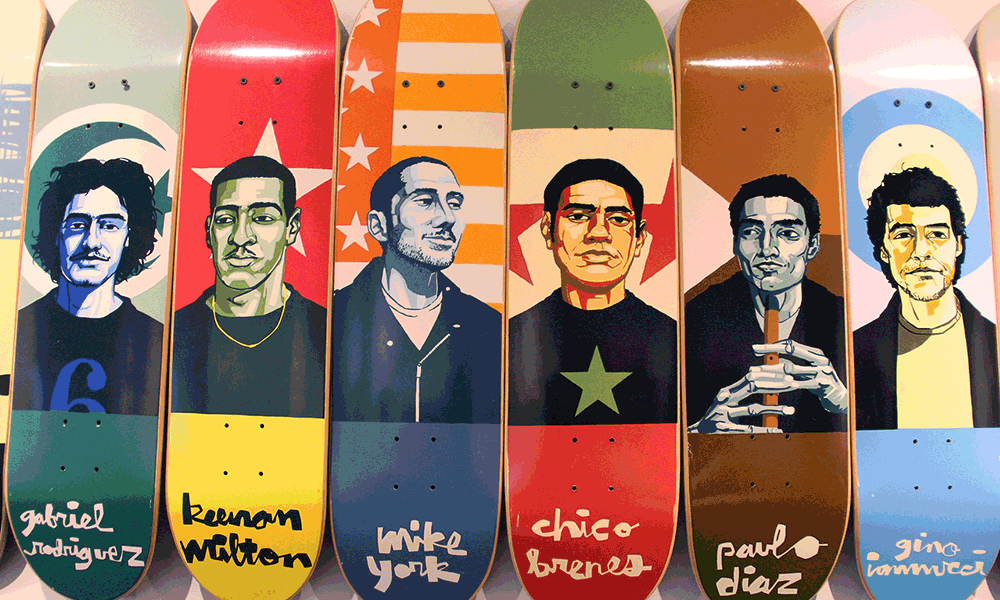 If I'm honest though, it stems back to being a rug rat and, like so many other children, playing with Lego.
These perfectly formed blocks of plastic with their primary colour palette and endless build possibilities gave me my first taste of creating something, solving problems through design.
Fast forward to the here and now and my son Floyd is discovering his love for it and what better way to show him the ropes than a trip to Legoland?!
Wandering around the park you begin to see just how much attention to detail has gone into this park, from toilet door signs that have cute Lego people expressing their need to spend a penny, to a smoke breathing dragon and your very own Legoland driving license.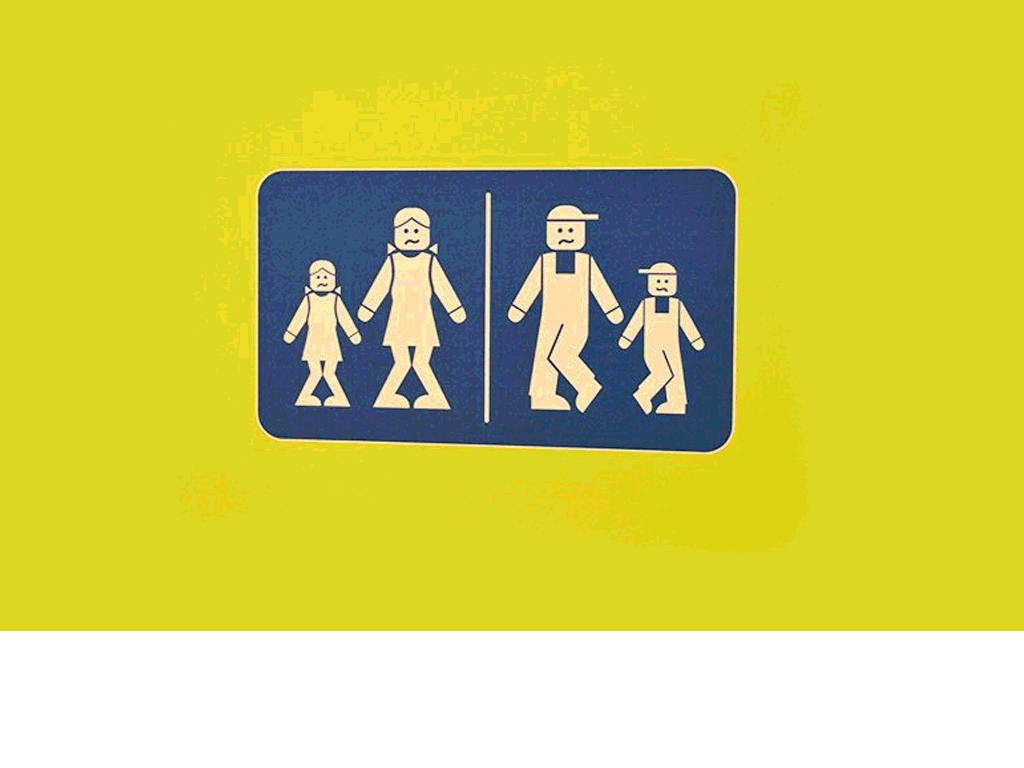 I also loved how the park considered every possible age group. Although my son was absolutely amazed by the Star Wars section, it was me who got told off and shouted at to keep up with everyone … The best bit for me was studying the huge Death Star model and marvelling at the droid battle from The Phantom Menace.

Our Pirate themed room at the hotel also continued the attention to detail with a treasure map. This map, combined with a series of tasks around the room, gave the kids (and me!) a sequence of numbers to a combination lock that opened a treasure chest. Inside were all the Lego items that a five-year-old could only dream of. It's a pretty astounding feeling seeing the joy and pleasure on your kids' faces at this place.

This recent trip to Legoland made me think; what other brands can you think of that has been part of your life for thirty plus years and will continue to bring joy to your children?

Heres a few links to other people who share the love for lego:

https://www.huffingtonpost.co.uk/entry/lego-facts_n_4862088?guccounter=1

HS2 launches 'green corridor' plan
HS2 – the planned high speed rail line that links the West Midlands and London – has recently set out its plan for a 'green corridor'.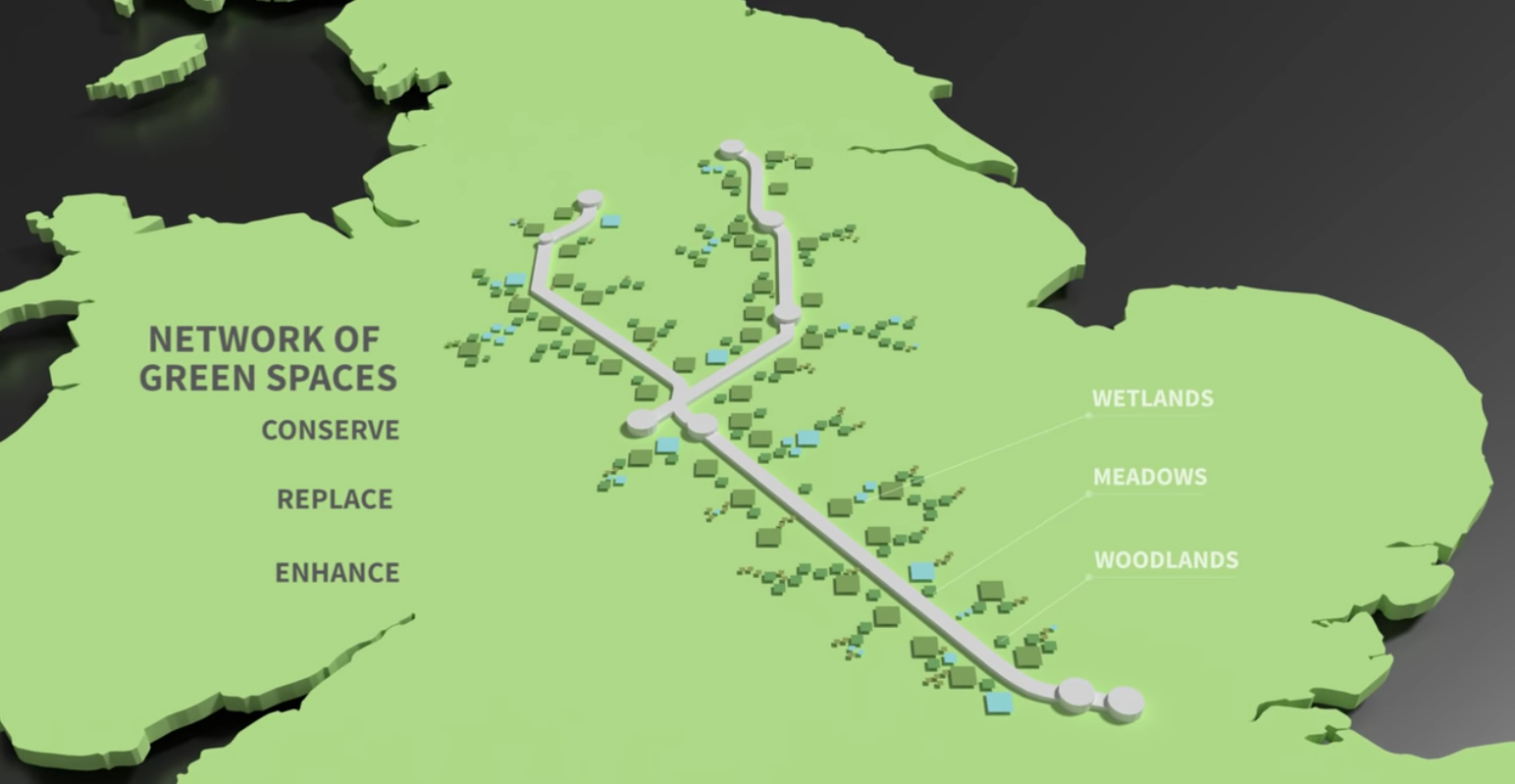 The vision is to create a strip of land along the route which will support local wildlife, create new woodlands, meadows, wetlands and habitats, and integrate the railway into the landscape and local environment.

The aim is to preserve, replace and enhance the environment impacted by the construction of the line. This includes around 3.8 square kilometres of woodland, so the plan is to create over nine square kilometres of new native woodland as well as 33.4 square kilometres of improved habitat – an increase of over 30% on the area impacted.

From bat houses to new ponds for newts, 7 million trees and shrubs, and including public parks and amenity spaces, this is designed to set new standards for how Britain and the rest of Europe builds the next generation of major infrastructure project.

Graphic designer wanted: can you fill Lynton's shoes?
Sad news for the South East and good news for Newcastle: designer Lynton is moving north in April. He leaves a gap in Spring's creative team which will need filling.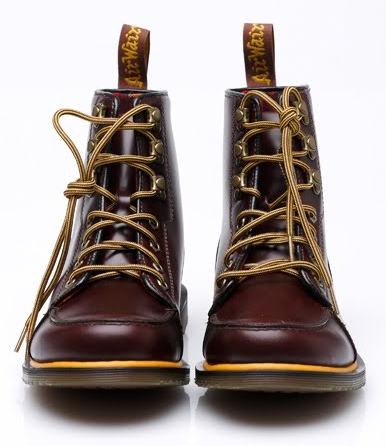 Lynton joined us five years ago, straight from university. He brought with him a good graphic design portfolio and an amazing folio of pen and ink bird drawings. They showed an attention to detail and finesse that's rare – not to mention a phenomenal talent. And over the years, Lynton's skills as an illustrator have been as much of an asset to Spring as his abilities with In Design and the rest, as he has developed his career to become a cross-platform designer of brands, websites and events, amongst everything else you'd expect of a designer in a busy, ambitious studio.

So this acts not only as reference for a much valued member of the Spring team, who'd be an asset to any future employer; but also as a shout out to graphic designers who think they can be our next creative talent. You'll be joining a close-knit team of designers, working across a wide range of channels, alongside content creators, strategists and others. You'll be expected to work to brief, and understand the purpose of your work – sometimes to help the client understand more about their own objectives and audiences. Spring's a fast-paced environment, with high expectations of its team and a clear Ethos to which everyone signs up.

Interested? Contact us asap – it's a great opportunity and if you're a great possible Springer we'd hate you to miss out. Folio and covering letter explaining why you'd like to join us and what you'd add, please, to george@agencyforchange.co.uk. Bird illustrations not essential – nor indeed any ability to draw professionally – but we always look to recruit well-rounded, multi-talented people who bring a variety of attributes to their roles.

One minute to rule them all
Welcome to the world of One Minute Briefs (OMB), a Twitter community with an overwhelming amount of creativity and support that I became a part of last year.
Each weekday, @oneminutebriefs  posts a topic to advertise, ranging from #worldteachersday to #buckets. Entries are retweeted, allowing your idea to get more exposure, and later in the week the best ads are selected as winners. It's all in the name of good fun but often OMB has partnered with causes or organisations to use creative forces for good.
A recent campaign with an exceptional reach on social was to help fundraise for a little girl's fight against cancer (do check out @LyttleFight on Twitter and donate). There are some truly brilliant ads created on a weekly basis and it's the supportive nature of OMB that allows these ideas to get shared. I started with OMB back in February and after a few entries I got my first win (#rednoseday) and boy was that a buzz! There have been some fun collaborations with fellow Springers such as Glen's idea of pulling a pint for #4PMfinish and Su's typewriter idea of ty-ping!
By August I was celebrating my 10th win by baking my classic New York Cheesecake for the studio and my #bellybuttonpeircings entry had made the cut into the One Minute Briefs Vol.2 book! Next up would be the annual One Minute Brief Live event where 'OMBles' come together to meet up, network, hear some great talks and take part in the One Minute Brief live tournament.
If I was going to stand a chance in the tournament, I was going to need to train beyond my daily OMB. Cue George, Lynton and Glen with the OMB Boot Camp idea. At random moments in the day I'd be surprised with a word and a stopwatch. To get me to think faster, I was sometimes reduced to 30 seconds, the thought being that less time would prepare me for quicker thinking. Things were going well.
On the night of the event, the time came for round one. Ready? Fish n Chips … and GO!
Clock's ticking. Heart pounding and staring at the page I froze. C'mon brain, gimme something! Nothing.
Seriously? Nothing?! OK, what's in the reserve? What about my training?
Well, as it happened I had to set off earlier for London that night without my support team of George, Lucia and Lynton who at this point were staring in horror at a paralysed me (and taking pictures). George had supplied me with a stack of Post-It notes with topics to make the most of the hour train journey and as it happened 'fish 'was one of the 60 I had gone through. A fish as a keyhole shape and a ribbed chip for a key, my entry became 'unlock the key to great fish and chips'. A Win! Yes! Well, perhaps more accurately a win by default. My opponent had drawn a blank; quite a few of them in fact, and left them crumpled on the floor. Regardless, I was through to the next round. Unfortunately, my road to supreme victory would be detoured as round two was lined up for much later in the evening, just past the last train back to Ipswich. I had to withdraw.
But between my win and heading home there was a wonderful round of one minute speed networking and numerous mini presentations. There were inspirational talks from industry leaders and budding creatives alike.
That's another beautiful element of the OMB community, its inclusivity and positive nature are constantly maintained by everyone that calls themselves an Omble and I think it's great to be a part of it.
What's next? Apart from more briefs and #OMBLIVE5? Let's see … just gimme a minute.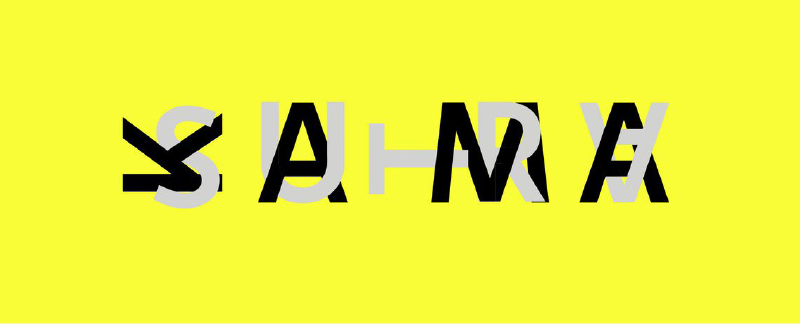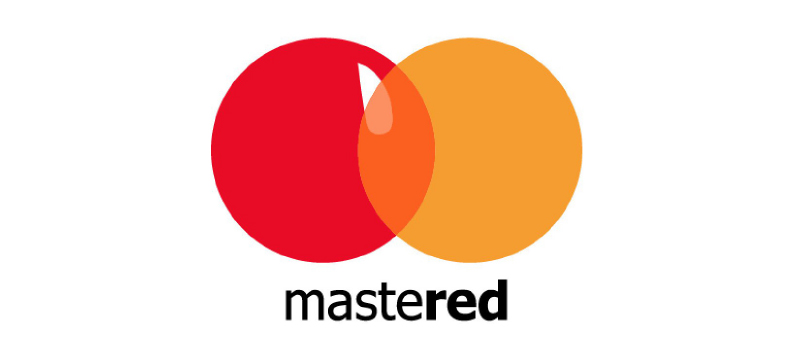 Suffolk's 100 economic influencers revealed
Archant and the Suffolk Chamber of Commerce have revealed their top 100 economic influencers – and we're delighted to see 26 of Spring's clients amongst them, as well as numerous other friends and colleagues.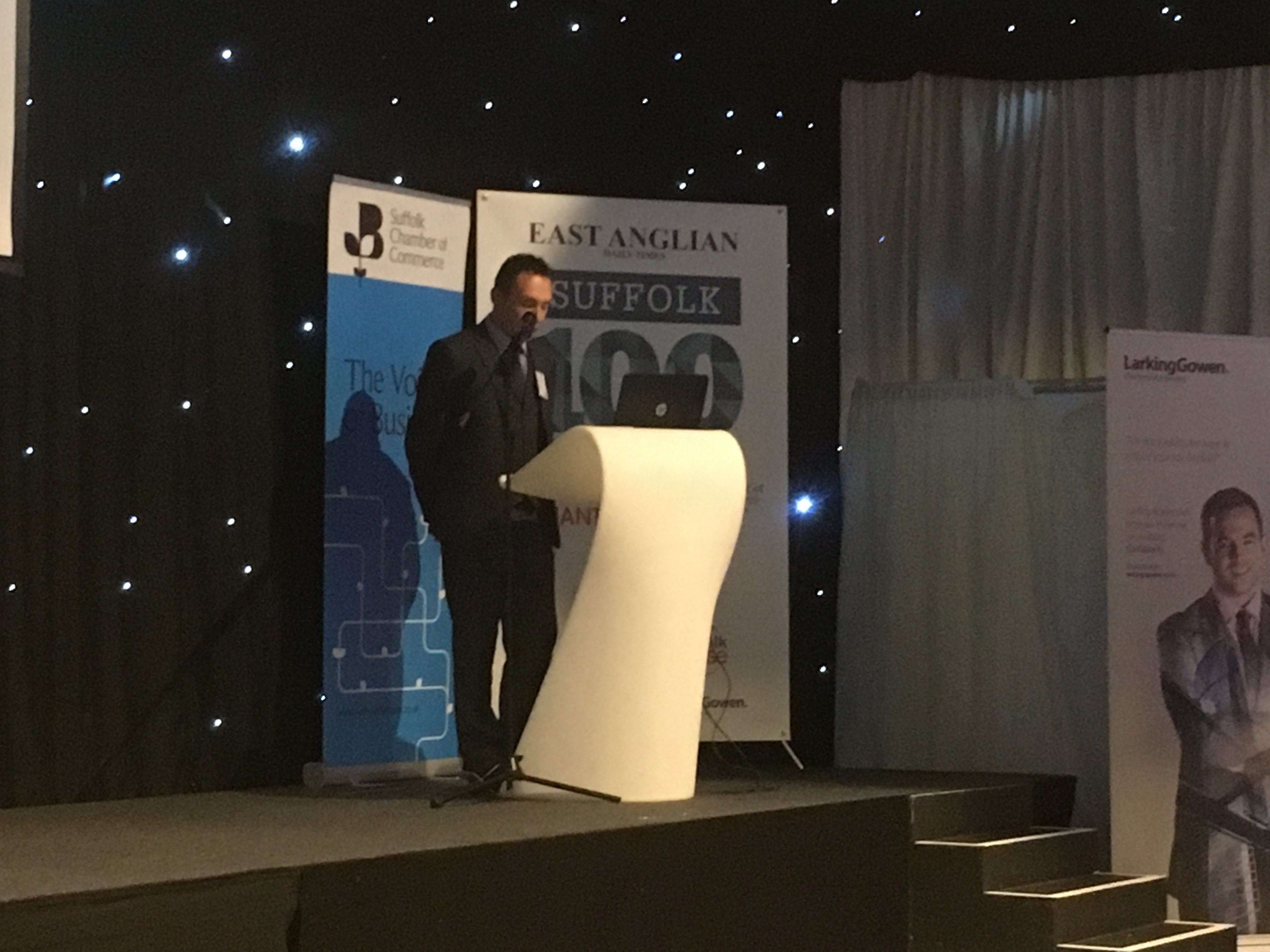 This year saw over thirty new names added to the chart, and with the decision to include famous names including 'Castle on the Hill' man Ed Sheeran and Walberswick's own Emma Freud, it's an interesting and diverse group of people. In fitting tribute to culture's unique and important place in the reputation and growth of the county, the list hosts a larger number of names from the arts than ever before.

Erika's appearance on behalf of Spring was detailed as follows:

When Erika launched the award-winning strategic communications agency, Spring, in 2006, she pledged to deliver substantial community benefit.

The agency, whose clients include Anglian Water, EDF Energy and Suffolk County Council, donates 10% of its turnover to Suffolk charities in work and Erika engages consistently with regional growth. In this capacity, her involvement with rural needs initiative Flourish has included branding and consultancy for community outreach, champion engagement and project strategy, and her brand vision for Ipswich has underpinned high level civic engagement with potential development partners. A recent campaign donated by Spring to Suffolk Age UK allowed the charity to support around 250 more clients. Erika advises a range of fledgling businesses, community benefit organisations and charities on their positioning, audience and business growth pro bono.

Spring's commission to deliver the East's cultural tourism project, LookSideways–East, has seen the sector grow by 15%, and clients report a 35:1 return on their spend. This year Erika launched a nationwide community engagement network, with its headquarters firmly and proudly remaining in Suffolk.

Spring in the ring
If you were watching the undercard fight of Warrington vs Ceylon between Craig Poxton and Lyon Woodstock last month you may have seen a familiar name in the ring.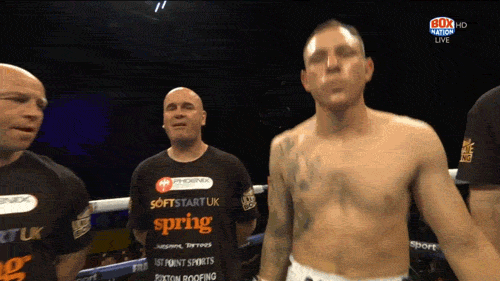 Craig is a Lowestoft fighter who trains at Ultimate Boxing, a gym also used by Spring founders Erika and Simon. Now one of our clients, Ultimate Boxing is growing across Norfolk and Suffolk, teaching boxing and boxing-based fitness to all members of the community. Owner Matt Smith offers expert coaching at all levels, from complete beginners to professional fighters such as Poxton, and also runs general fitness classes to improve cardio, help weight control and build strength.

Making boxing accessible to everyone is Ultimate Boxing's ultimate goal. It provides tailored off-site training for schools, colleges, hospitals, councils, community groups and companies, and encourages people who are excluded by traditional boxing clubs, or who feel uncomfortable in larger chain gyms, to take their first steps in this exciting and rewarding sport.

Sadly on this occasion Poxton wasn't victorious, losing on a judges' decision at the end of an epic fight over ten, hard-fought rounds.

Spring missionaries on a cultural journey to the West End
Hello – I've recently joined Spring (four months and counting), but along with fellow Springer Glen, had the pleasure of taking up our cultural expansion grant that is offered to the whole team.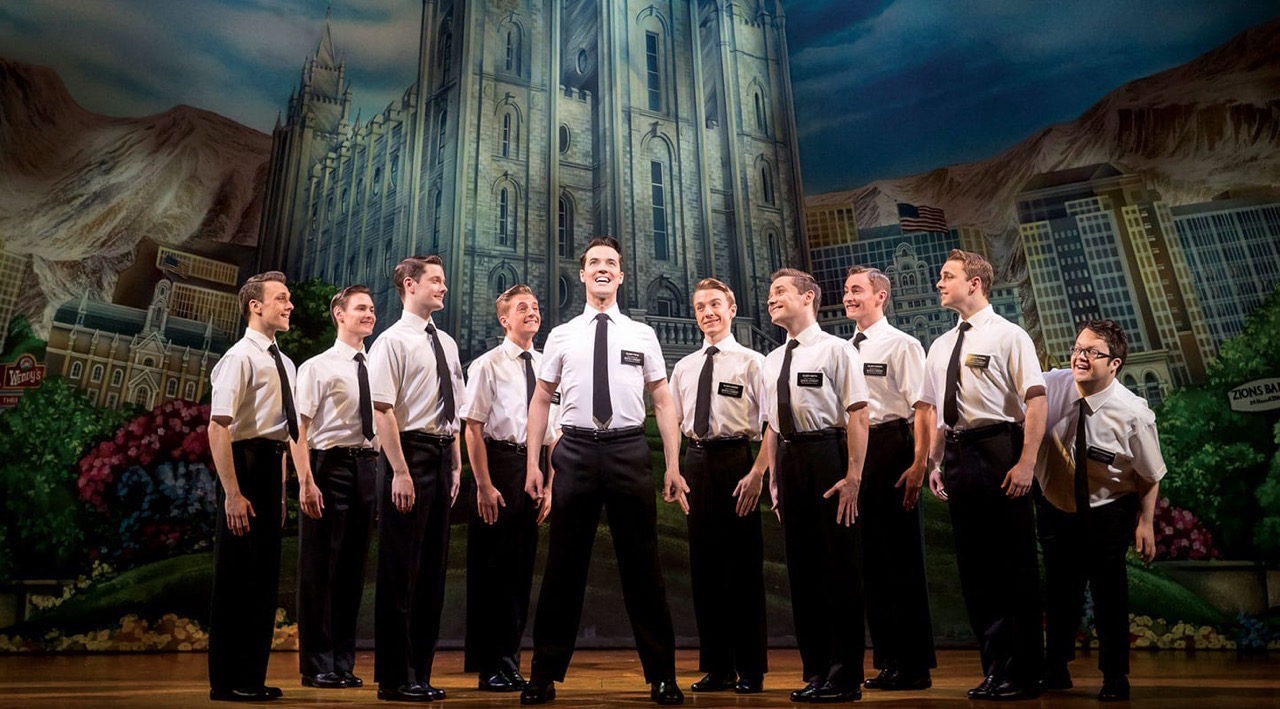 This grant allows the team to attend a cultural activity or event of our choice to broaden our horizons and improve our creative thinking. The Book of Mormon has long been high on my list of to-dos, so off to London's West End we went. On a classically rainy British evening, a trip to the theatre felt like a welcome retreat.

And it did not disappoint. From the creators of South Park, this musical leaves all sensitivities and political correctness at the door as we follow two young Mormons on their mission to spread the word of God in this coming-of-age story.  Expletives and offense are charmingly crafted into what is a positive story about the power to make change for good.

There were laughs aplenty and tears of joy flowed throughout this multi-award winning production. Simply put – this is a very funny night out! Highly recommended.

Southwold – number one
A recent study by Marbles has looked at the best seaside towns in Britain for a staycation, and Southwold has topped the chart, fending off other seaside favourites such as Brighton, Clovelly and Hunstanton.
The report encompassed various factors, such as hotel costs, places to eat and drink, weather, and number of fish and chip shops to pick their coastal champion. Data was drawn from sources including TripAdviser, Trivago and the Met Office.
As a company which enjoys the delights of Southwold all year round, we can only concur with these findings. Have a look at the complete report below:

Anglian Water on the throne
This August saw Spring's launch of H2OMG, a family funfair themed event at The Forum, Norwich for Anglian Water.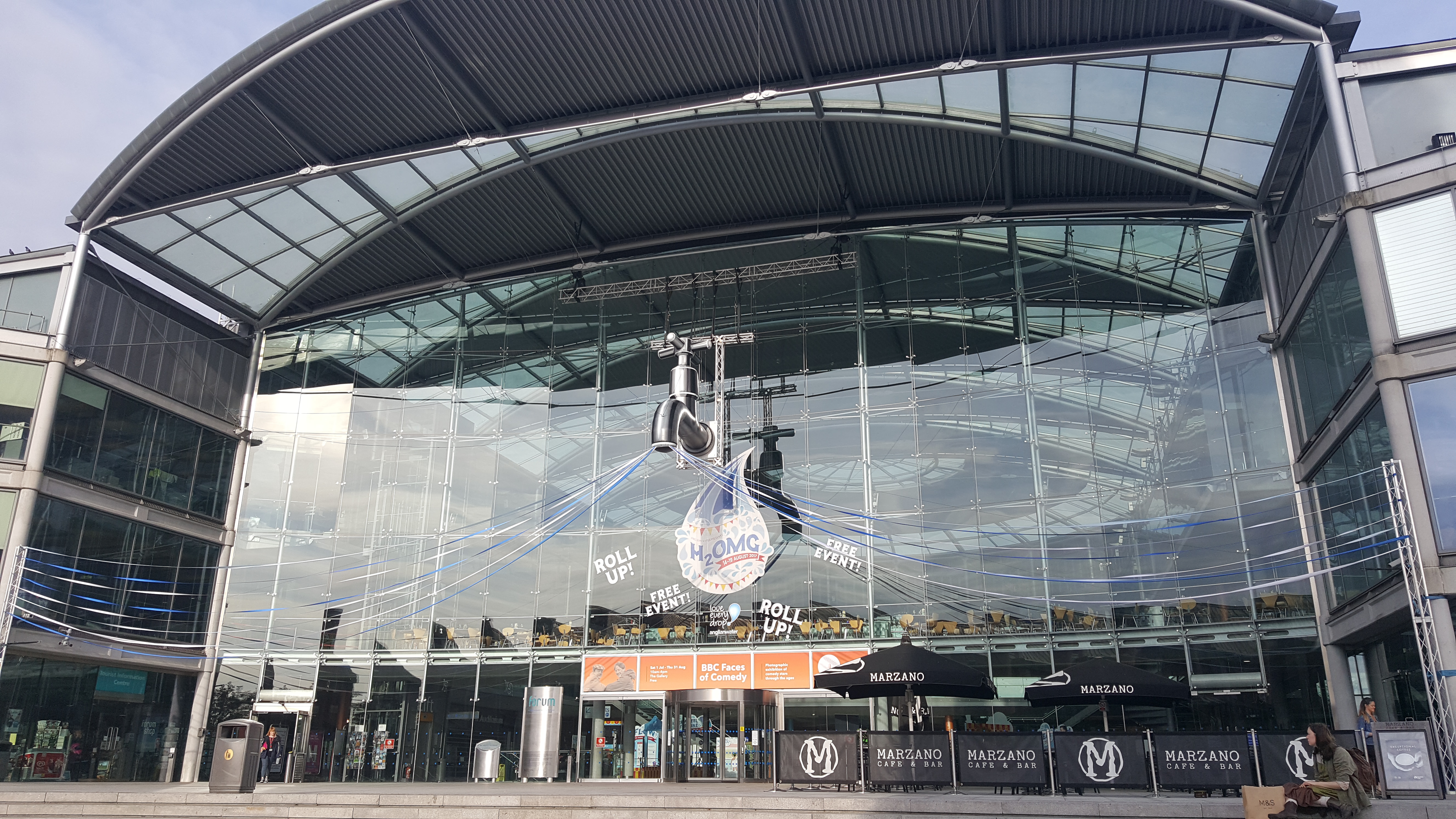 The event promoted Anglian Water's work towards water sustainability and consisted of numerous stalls such as a Water Wheel of Fortune, a Magnet Maze and my personal favourite, Beat the Bog – a bean bag game that revealed facts about water usage on toilets.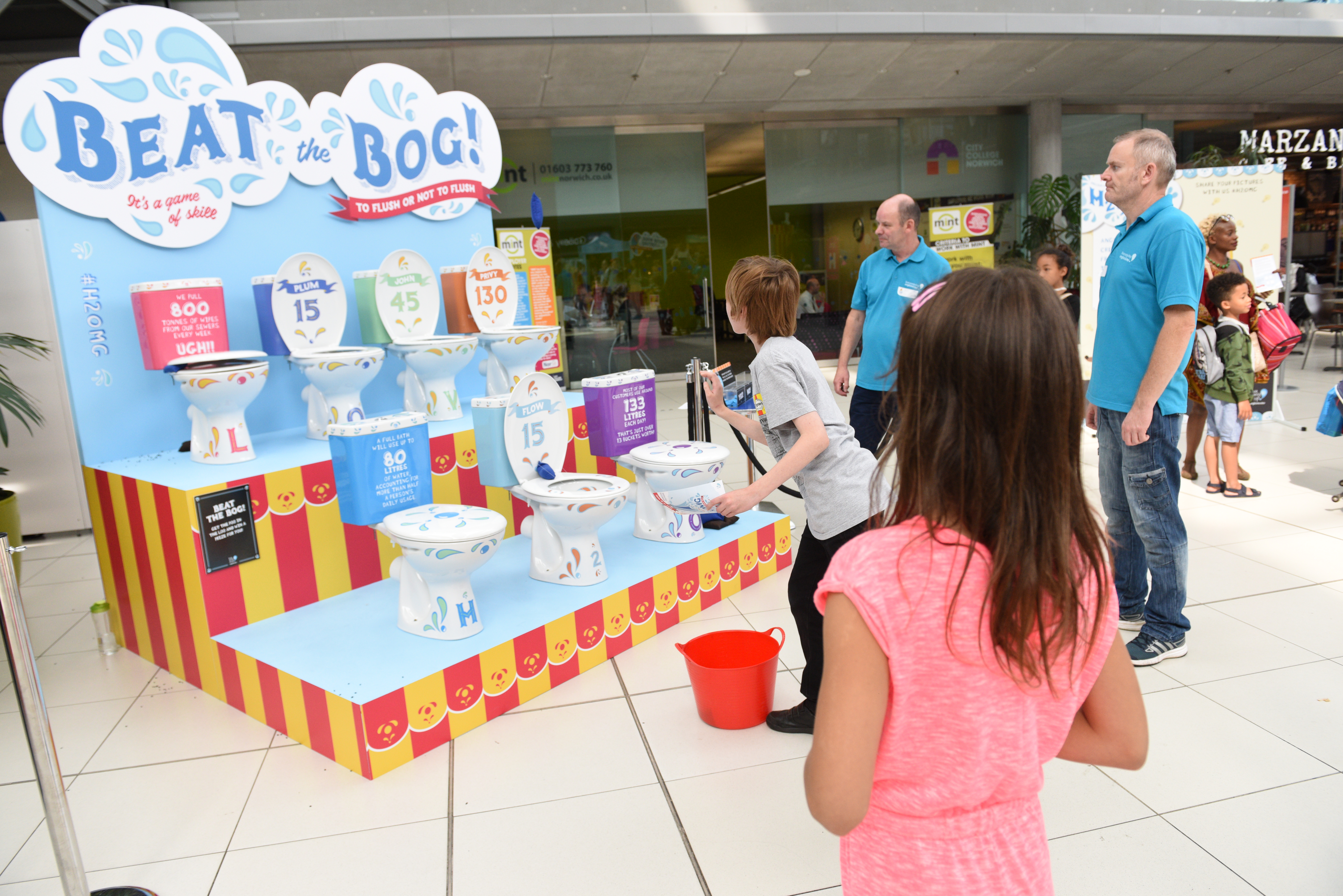 Did you know Anglian Water generates power from sewage? Or that power showers can use up to a whole day's worth of water? I had the privy-ledge of working on the toilet names and designs as well as overseeing the application of the graphics.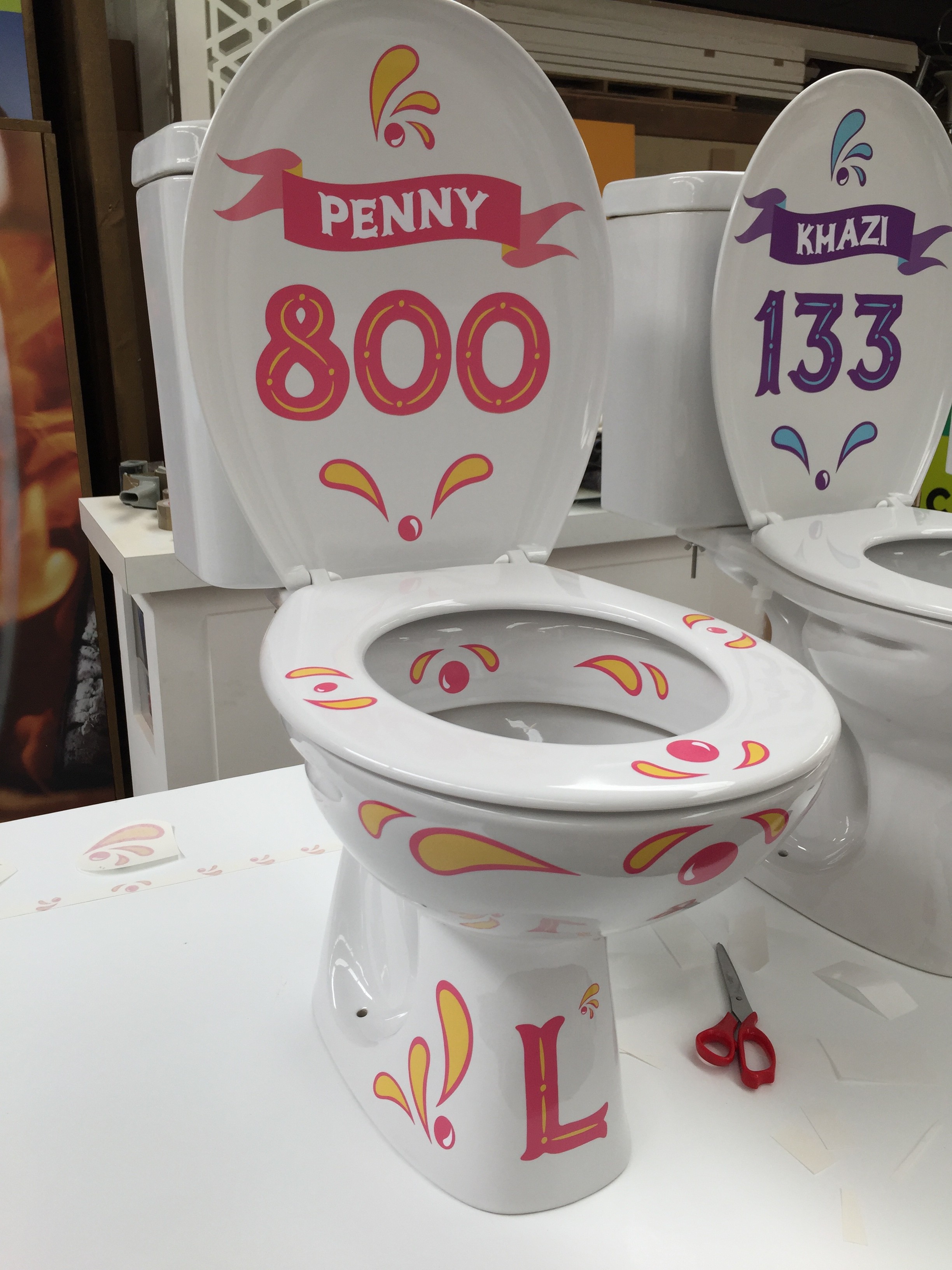 Now just a few weeks later I happened to notice that decorating toilets is by no means something new to the residents of Church Street. In fact, just outside our HQ there are two cottages marked by ornamental bog tops!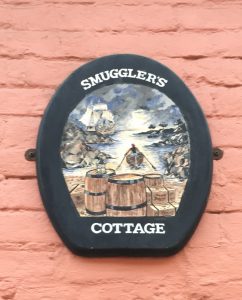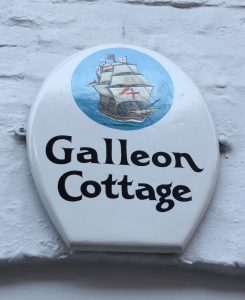 If there are any Southwold Historians who happen to know how painting pottiess on Church Street came to be, I would love to know!

In any case, I'm proud to have played a part in keeping up the tradition. Long live the loo!

Coastal Britain – Why we love it
As a company that chose to follow its ambitions by the seaside, we have been fascinated with BBC Breakfast's focus on life in Coastal Britain this week.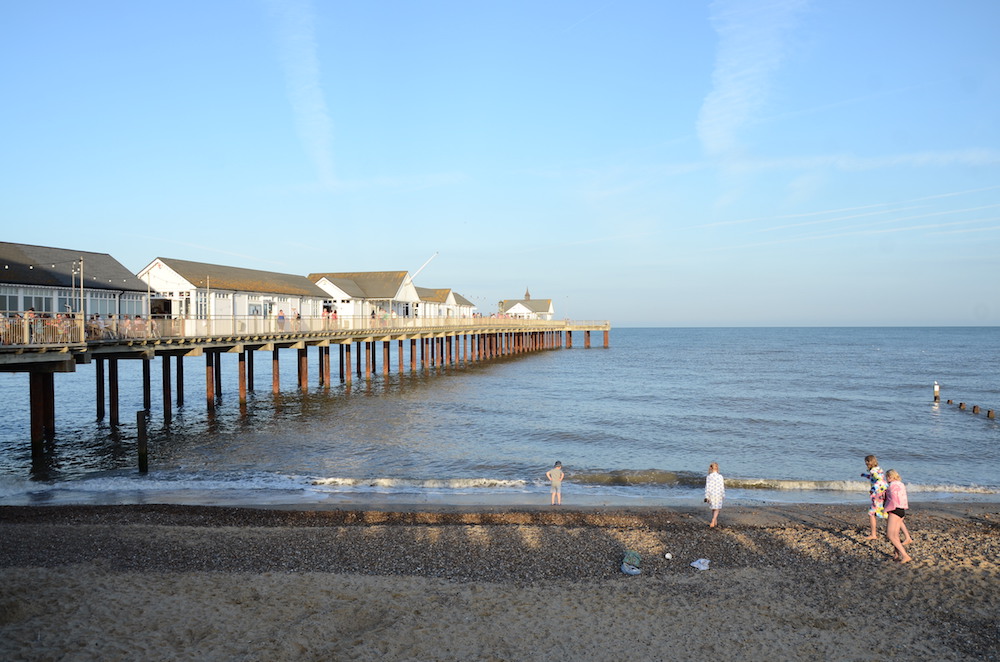 The series revealed a great deal of love for the coast, both by people who live there and by those who only get to visit occasionally – and we can only agree!

Study after study has confirmed the benefits of living by the sea, both for your physical health and your mental wellbeing. This can be attributed at least partly to the opportunities living by the coast provides. For instance, you'll find Springers in the sea before work, at lunchtimes and after work for at least four months of the year, and the beach is a great place for relaxing, working out and the occasional meeting. It's also a constant source of inspiration – a vital commodity in a creative agency.

The lifestyle is different too – it's very easy to find solitude and peace at the coast; being able to get away from the continuous roar of traffic and glare of artificial lights.

There is a rising trend for young, talented people to move to the coast, shunning the over priced, over pressured life of the big cities for somewhere that has all round benefits.

On Friday the BBC spoke with designer Wayne Hemingway about the future of coastal towns. His company, Hemingway Design, known for the rejuvenation of Margate, has been brought in to consult on a regeneration project for Lowestoft's South Beach area, just ten miles north of Southwold. Spring designer Lynton Wall-Palmer met with him earlier in the year when Hemingway was in town to address business leaders and community groups.

"Lowestoft has great potential and there are things we can improve without spending a lot of money," Hemmingway said.

"As always there are barriers, people who don't want to believe, but this is about opening minds to try new things."

We came across the same barriers when setting up Spring, but over nearly eleven years we, along with many other businesses have changed opinions. It is possible to run a successful business by the sea – and enjoy the benefits.

We're always looking for fresh talent. So if you're interested in working for Spring and enjoying some of the benefits of the seaside, please get in touch here.

Scroby Sands – the perfect meeting of nature and technology
Two miles off the coast of Great Yarmouth there's a sand island that is home to thousands of seals and a cluster of wind turbines. This summer I took a trip out there on Southwold's Coastal Voyager.

It's exciting to see the land from the sea – Southwold, of course, looks enormously pretty and self-contained, bound by the Blyth to the south and Buss Creek to the north; the erosion further up the coast is evident with bright sand cliffs and suddenly-ending forests and farmland. It's coming into Lowestoft and Great Yarmouth that you see evidence of the offshore energy boom, with Gulliver the wind turbine and the Orbis Energy building marking the most easterly point of Britain. Cranes abound in the harbours of both towns, and modern factories sit alongside centuries-old buildings and statues that have, through the years, served and celebrated the sea.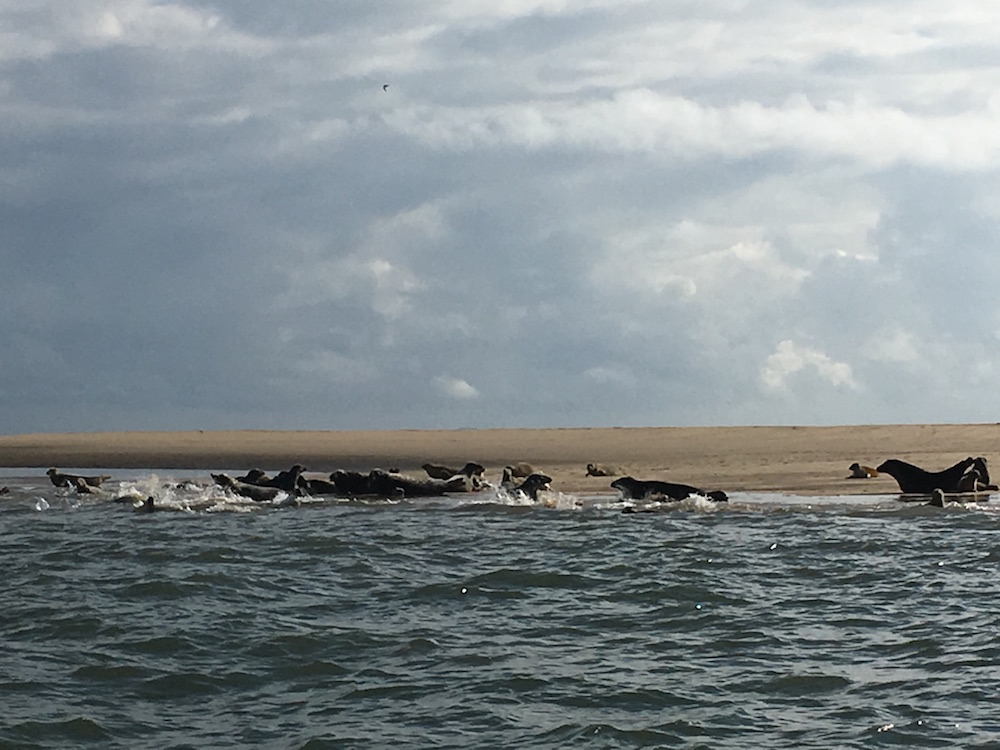 Getting to Scroby Sands you're greeted by large numbers of curious seals (collectively a 'bob', I gather, which is rather fun), who, conditioned to a life with no predators, gather round the boat to inspect its inhabitants. Having bobbed about with the bob, we then head off to the wind farm – those things are huge close up, and the experience of sitting directly under a sweeping blade quite un-nerving. This was one of the UK's first offshore wind farms and powers 40,000 homes.
Heading back we stopped off at the Royal Norfolk and Suffolk Yacht Club for loos and hot chocolate before being subjected to the inevitable and stomach churning sea blast on the way back to Southwold, much to the delight of my son Will.
It's a privilege to work somewhere where nature, technology and tourism coexist so comfortably. Even fifteen years ago it would have been impossible to house Spring in Southwold, but, thanks to broadband and the changing nature of our industry, the team here is always able to seize the opportunities of our location – whether that's through the working opportunities it brings, or the simple joy of using the sea for our leisure time.