Active lives, Active brains
Sport England has just released its latest Active Lives report  – and the news is encouraging.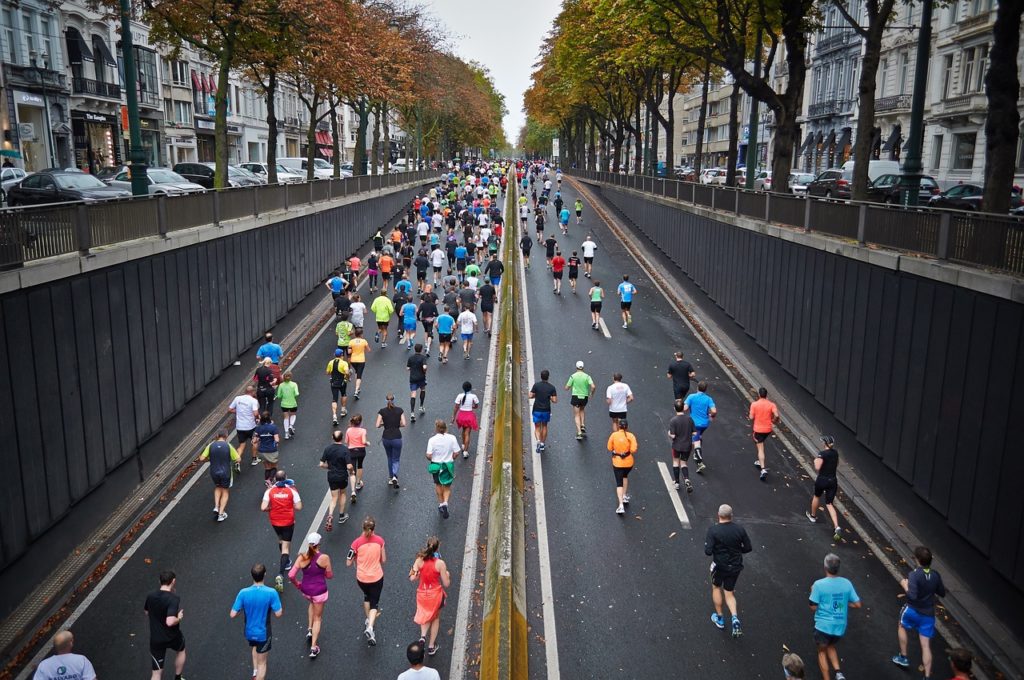 The study takes a comprehensive look at adult (16+) sport and physical activity in England. Between November 2017 and November 2018 the numbers of adults who were regularly active (engaging in at least 150 minutes of moderately intense activity a week) has increased by nearly half a million, driven primarily by an increase in the number of women who are regularly active.
The report also shows the positive effect on participants' mental wellbeing, with those adults classed as active scoring highest when asked questions such as "How happy did you feel yesterday?" and "How satisfied are you with your life nowadays?" Active adults were also the most likely to say they can achieve most of the goals they set for themselves, and even if things are difficult they keep going until they achieve success.
At Spring we are well aware of the benefits physical activity confers, so we've created a range of activities and behaviours to support our team's physical health. Springers can take advantage of an hour's personal training at the gym every Friday, and Tuesday sessions alternate between yoga and boxing. We often hold walking meetings too, finding them great for firing up the creativity neurons.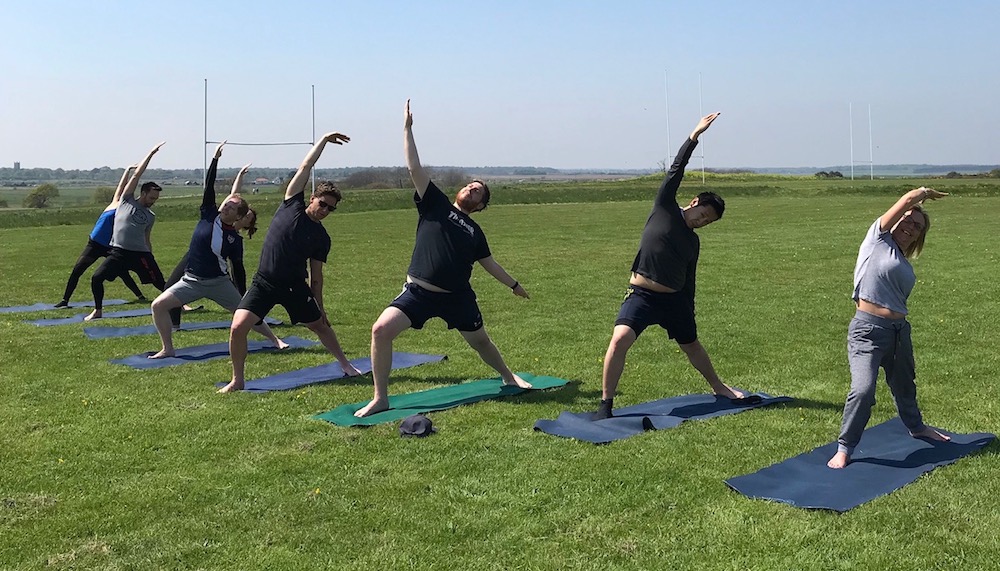 The Springers are an active lot away from work too. Erika is a dedicated fitness fanatic and long-distance runner, while Simon is in the gym at least twice a week. Glen still cycles the 15 miles to and from work come sun, rain, frost or hail, (plus a few thousand extra miles for fun every year) while veteran Adnams 10K finisher George can often be found thwacking balls about on the tennis courts.

Mat and Sean are now avid yoga-ites, Katie is hard in training for the First Light run, an event taking place in Lowestoft at summer solstice, and Su is getting powerfully into the boxing, unleashing a surprisingly strong right hook on her sparring partners at every opportunity.

Sticking with the fighting theme, Chris is working towards his Krav Maga black belt grading later this year, Richard continues to teach Ju-Jitsu to children and adults, and Lucia has several Kuk Sul Won European trophies stashed in her cupboard.

And we're nearly at that time of year when the sea has reached a reasonable temperature for swimming. There's no better way to prepare for a day's work than a quick dip in the morning …

In Design Week, on brands that improve people's lives
This week, Design Week asked Erika to share her thoughts on how brands might improve our lives.
This comes in response to a report published by Havas, about Meaningful brands. The truth of the matter is that the Havas research is designed to emphasise the value of their content offering. Good content is a great marketing asset, one feature of a complex tapestry of marketing activities. Brands with meaning do need great marketing, there's no doubt about that, but it's perhaps disingenuous to suggest that marketing in itself brings long-term value to their customers.

Can brands improve lives? This is a multi-layered and philosophical question. We'd all agree that great brands deliver a connection that goes beyond their function, however Havas's report is designed to market their content services. Brands which 'make life better' like this are simply doing really good marketing, which means (like Amazon having a shop I pop into when I do my bedtime reading) they are tripping me up and drawing me in when my defences are down.

Yes, it's useful to order cat food from bed, but it would be naive of me to be grateful to Amazon for this intrusion into my private life. I like the lady who sells pet food on the market but I wouldn't invite her into my bedroom. Brands that make the effort with their design, marketing and NPD might improve my life, but they are naturally and justifiably doing it to grow: philanthropy it ain't.

As an aside, the brands with which I feel a deep connection aren't doing it through content. They're either supreme and unrelenting at what they do, an ingrained part of life, or a joyful discovery. I'll probably always feel safe with John Lewis. Reiko has replaced all other trousers, giving me Gallic insouciance. Lego's reinvention from the interchangeable 2x4s of my childhood to the phenomenally engineered sets of my son's is genius.

Screen time by design
It seems there is always something corrupting the young.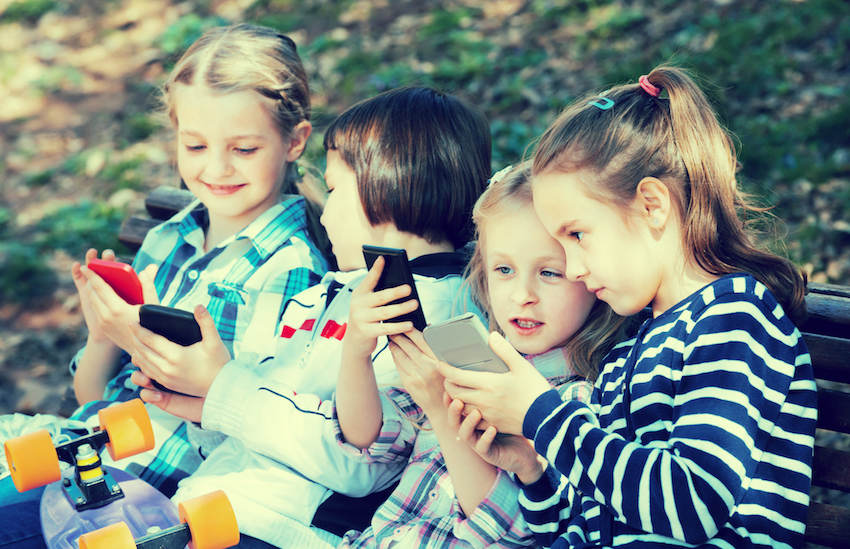 In my generation it was computer games; go further back in time and you'll find the video player, rock and roll music, the talkies and even free access to books and plays have all had the accusing finger pointed in their direction. If you'd been about in Ancient Greek you'd have seen people denouncing Socrates for corrupting young minds.
Now many of society's ills – obesity, mental health issues, crime, the breakdown of the family unit – are being laid squarely at the door of children spending time on phones and tablets.  There are calls from all quarters to limit (often drastically) screen time for children (though there is noticeably less clamour for the same treatment to be applied to adults).
Two reports on the subject have been released in the first two months of 2019, one by leading paediatricians, one by the UK's four chief medical officers. The first revealed there is little evidence screen use for children is harmful in itself, but it shouldn't interfere with family time, eating or sleeping. The second report concluded much the same, adding that children should take a break from their screens every two hours.
But is it that easy?
Putting the phone down can be an uphill struggle, as they are deliberately designed to hold our attention. Take notifications as an example:
Have you ever wondered why the dot is almost always red? Well we're hardwired to see red as a sign of danger, so we subconsciously want to get rid of it as soon as possible. The only way to do this is by opening the app.

Many games use time limited micro-rewards to encourage continuous play. Leveraging fear of missing out, games such as Farmville, League of Legends and Clash of Clans all reward players for playing, so every moment you're not online you're not earning rewards. Even worse, your competitors are all getting these prizes, giving them the advantage and leaving you behind.

And what about the ellipsis that is used in many messaging apps? Those three jumping dots that indicate something is coming. It's the equivalent of a cliffhanger in a soap opera …

… we have to keep watching because we need to know what's going to happen next. It's the same for the spinning circular arrow – as long as we know there's the chance of something new on its way the small screen will hold our attention.

These are just a few examples of the techniques the app designers use to keep us using our phones. Of course, design should, and can, be used as a solution to the challenges raised by excessive device use as well. The question is, do tech companies feel the need to do so?

How the BBC's 'ardent Brexiteers' influence our thinking
This morning on Radio 4's Today programme, the news summary included details of a meeting between "ardent Brexiteers and former Remain campaigners" amongst Tory MPs.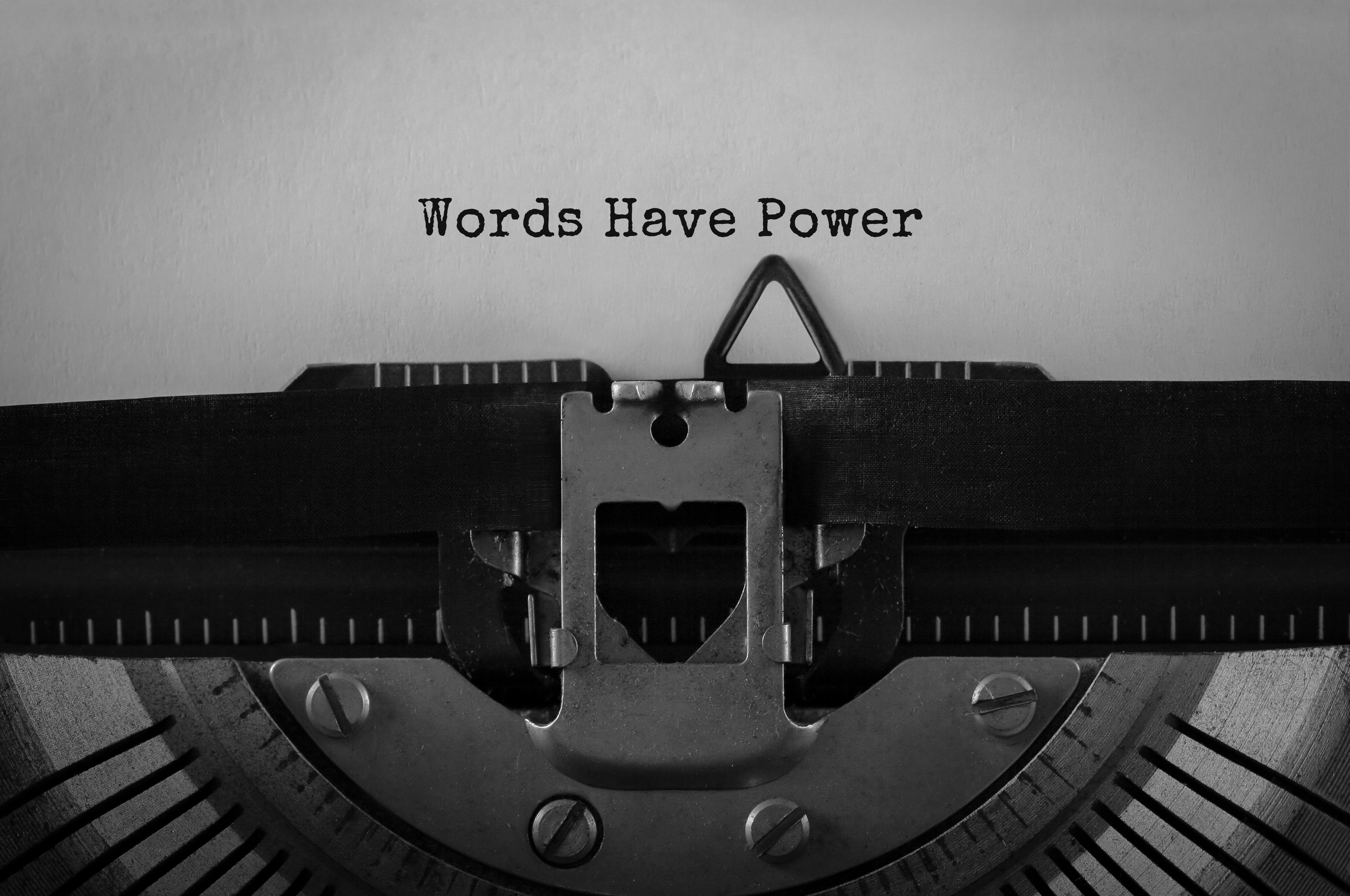 To unpick the R4 phrase: ardent is an eager word, full of passion and naivety. Ardent lovers are doe-eyed youths with lutes, serenading their ladies faire. I doubt anyone would describe themself as ardent. And the double 'e' in Brexiteers is something the people formerly known as Marketeers have spent a couple of decades scrubbing out, redolent as it is of Bucaneers, Mutineers, and other unreliable swash-bucklers. Meanwhile, on the losing side there is judgement, clarity and really nothing of note: a sensible choice made in a well-cut grey suit.

My own position on Brexit doesn't diminish my irritation with the BBC for continuing to use divisive language about this. It has no place in the morning news summary on a licence-payer-funded channel. However, it also got me thinking again about the subtle (and not so) ways that words influence our thinking and demonstrate our allegiances. The former is always worth consideration, and the latter, caution.

Much of Spring's content development work makes reference to 'Tone of Voice', which is developed individually for each client. The purpose of Tone of Voice is to ensure that the language and style of our written content meets the brand's character and is fit for its audience. Tone of Voice is, essentially, the way to deliver consistent and authentic brand conversations.

A good Tone of Voice really brings the brand to life – and you'll see trends. Politics is currently divided between the blistering simplicity of 'common sense' and the measured tones of expertise that are suffering the impact of decades of media-training and subsequent diminished trust. Post-Innocent, scores of middle class products adopted a chummy, jokey Tone of Voice until it became ubiquitous. Currently, with trust in authority crashing through the boards and the world in rapid change, you'll see more Tone of Voice designed to regain trust.

Just before Christmas I ran a masterclass on influence for the Institute for Apprenticeships and Technical Education, and we spent some of our session focusing on the subtle ways even positive intent can feed negativity. Take 'No problem' and 'No worries' as a way to say 'It's a pleasure' – both double negatives. The impact of our subconscious mind is greater than you might think. We consciously deploy 5% of our brain power, leaving the remaining 95% kicking its heels. If the specific words within a positive message are not positive we are, at best, confusing that subconscious level. As part of ensuring we live by our Ethos at Spring, we're all trying to pick ourselves up on this kind of unintentional downer, and ensure our communications are positively phrased as well as meant.

We can turn this on ourselves too. Performance coaches, including Steve Peters, whose work on the human mind has helped win a flotilla of golds for British sporting teams, speaks of the self-talk that can drive excellence or prompt failure. Mastering this self talk, rather than letting it be generated by our subconscious mind, can be responsible for remarkable uplifts in performance. (Peters talks of the 'extra 15%' that this skillset has brought to successful sportspeople like Sir Chris Hoy).

Psychology is the second most popular A level, and I predict that the specialist field of Psycholinguistics will explode in popularity over the next few years as the importance of language to influence and drive change in ourselves and others is recognised as an asset for everyone, not just a tool for manipulation by speech writers, press offices and copywriters.

Branding at Fram
I was invited to share my thoughts on growing a brand in a crowded market and busy world with the business students at Framlingham College.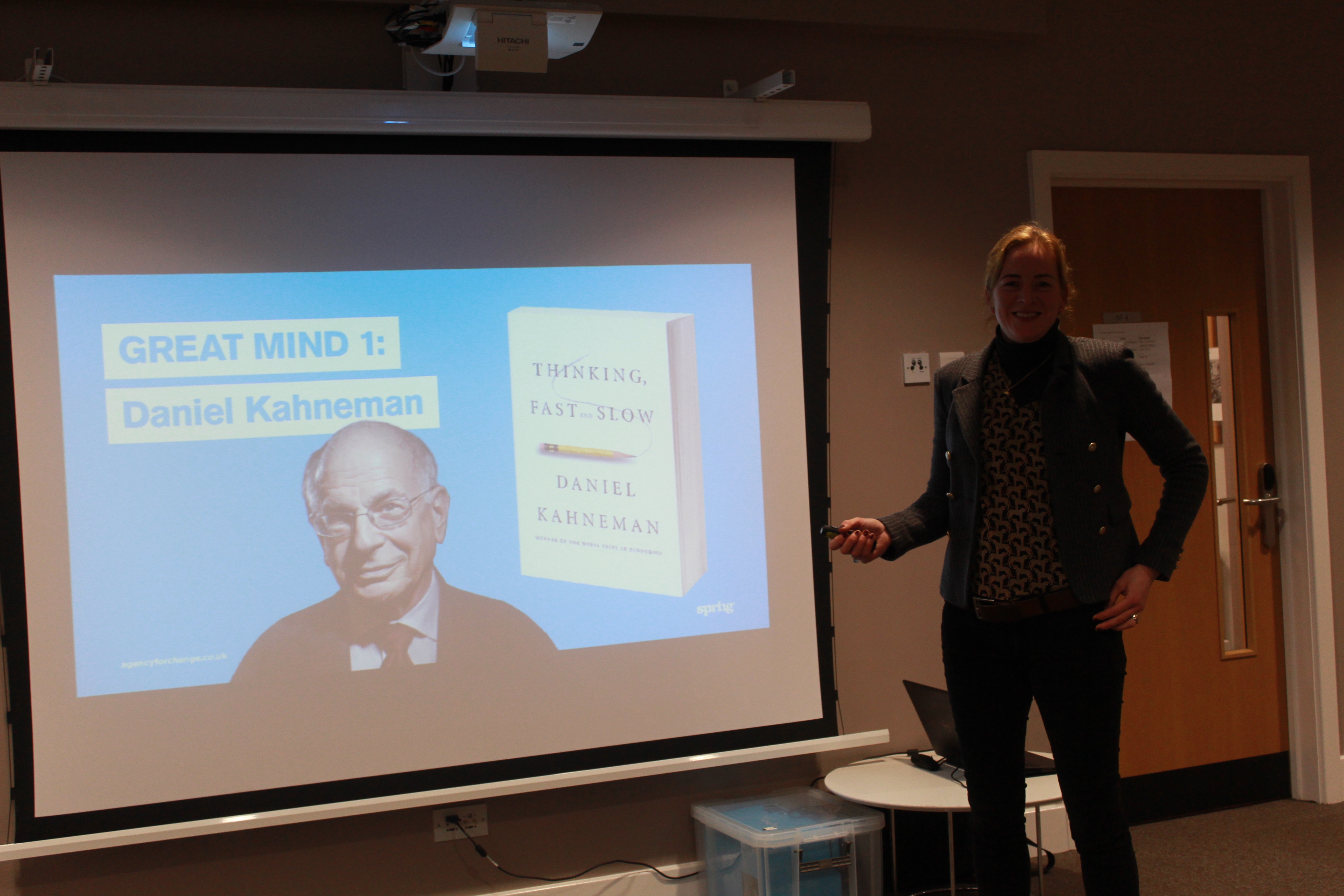 Keen to ensure they had something practical that they could take from the session for their own fledgling businesses (part of the Tycoon young enterprise scheme) I covered four topics.

But first I set the scene: a world of multiple brands and an overwhelming quantity of virtual and real things demanding people's attention, and the tendency of us all to add, and add, and add to our story until it becomes fuzzy and impenetrable.

Firstly, Nobel-prizewinning economist Daniel Kahneman helped us to understand which part of the mind most influences our choices. (Rational or emotional? You might be surprised!)

Next, I shared Robert Cialdini's indispensible seven pillars of influence – for almost thirty years just six, until he added the seventh a few years ago. I guarantee that if you follow these, you'll succeed.

We then took a quick dive into channels, looking at the combination of places and assets you need to be and have in order to get in front of your audience.

And finally, a summary of the moods that inspire people: from out and out humour for financial services brands, to aspiration, security and full-throttle heart-string tugging.

The evening was a two parter, kicked off by Oliver Drury, Comms Director of Marshall Aerospace and Defence Group, who gave a no-holds-barred insight to the kind of CVs that make the grade.

I've got an eye out for the next generation of talent to come into the industry and always delighted to have the opportunity to share insights with students: if you need this, get in touch with Spring.

Budget Boost for the West Midlands
Over £100m has been allocated to the West Midlands by the government to boost the region's ongoing economic revival.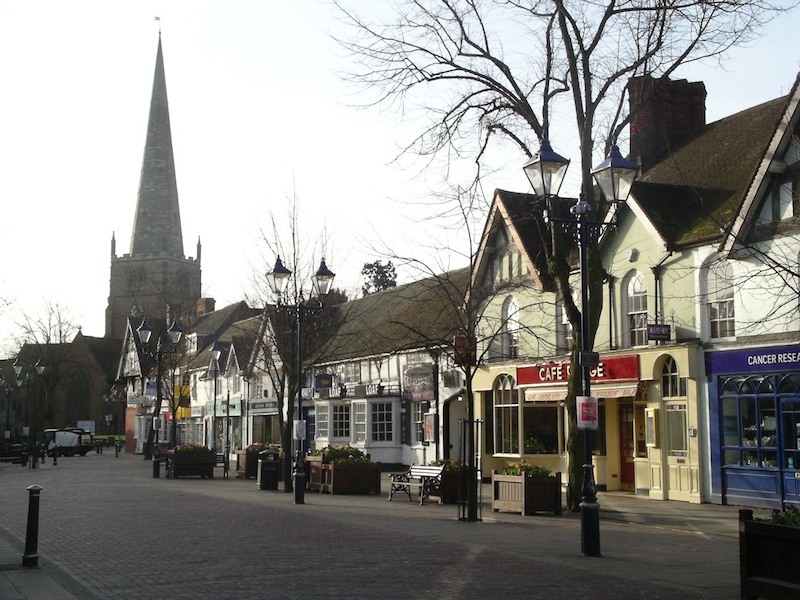 Nearly £72m will be given for new transport schemes in the western end of the Springbelt. The money will be used to improve infrastructure, reduce congestion and improve air quality in the region.

A further £20m will go towards developing autonomous and connected vehicle technology, an area in which the West Midlands already leads the world.

The Budget windfall follows the announcement that the region's seven metropolitan councils have agreed plans to transform and revitalise five town centres across the West Midlands. The Town Centre Programme aims to draw on funding, expertise and support from the West Midlands Combined Authority (WMCA) plus other partners, and will be delivered by individual councils.

The Programme seeks to reverse the decline of the High Street, rejuvenating and restoring it to the heart of the community. It will be bolstered by further funds from the £675 million that was allocated in the Budget to help the beleaguered UK retail sector.

This news is government recognition of the West Midlands' status as one of the UK's most forward-looking regions when it comes to business, and brightest hopes to lead the country into the future.

We need more women in politics. #askhertostand might be the way.
Whilst the papers might be full of Brexit and leadership wrangles, a packed fringe Conservative Conference event arranged by the Fawcett Society and West Midlands Women's Voice (WMWV) for Women2Win recently showed that there's still plenty of people with their eyes on a different prize – that of equality at every level of British life.
It's natural, perhaps, in Birmingham. The host city for this year's Conference was at the heart of the Suffragette Movement, and its legacy is strong. WMWV is playing a key role in the West Midlands Combined Authority's ambitions for inclusive growth, ensuring that the legacy of economic investment is felt across the whole community.

Former Home Secretary Amber Rudd and Baroness Jenkin were on the panel that set out that, whilst the numbers of women in public life are rising, it's slow. At the current rate it would take until at least 2068 to achieve parity.

They called out for women to put themselves forward now, or to nominate a woman they know to stand as a councillor or MP.

Amber Rudd said: "We urgently need more women to participate …But it's push and pull, we need to pull you in, make sure the process is fair and there is no sexism to hold you back – but you have to push and come to us. It is so worth it."

The hashtag #AskHerToStand is the handle for an all-party campaign to support this aim, with active social media presence and a website for nominations.

Sharing their own experiences as women in politics, they acknowledged the challenges of office – from the juggling faced by all families to support caring and careers, to the emotional impact of criticism which can intensify the higher up the ministerial ladder you climb.

They set out, however, the importance of women's presence at the table in local and national government. Currently 32% of MPs are women – so politics is doing better than some other sectors but it's a long way to go to 50/50.

Their plea for people who feel they could take the leap, is to take the first step. Local government is a great place to start. The #askhertostand website has plenty of advice for women who care about their communities and want to change their world, but are unsure of how to make their way in politics.

Spring is supporting West Midlands Women's Voice by donating communications counsel.

The British High Street – dead or simply resting?
Whatever is happening in our High Streets, it's happening at an exponential rate. But it is the end, or the start of something new?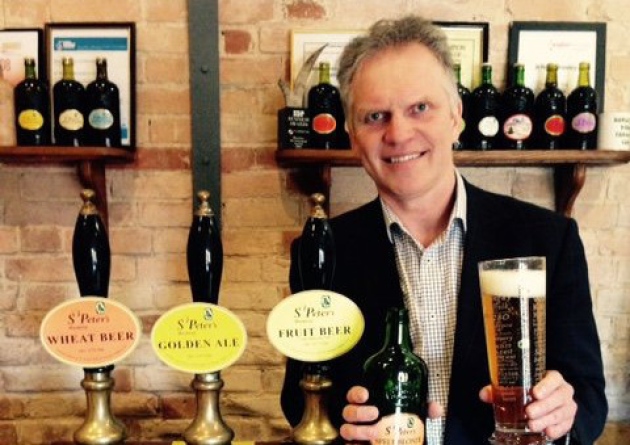 Up and down the country, High Street shops are closing. Internet spend has risen to an average of nearly £5,000 per person. Household names have overinvested in property, underinvested in digital, failed to invest in evolution of purpose, and crumbled.

We've also reached peak stuff. The High Street hit its dizzying heights in the 60's, when cheap goods met a time of relative wealth to create a culture of shopping. The next few decades saw people judge status through possessions – it's only since the downturn a decade ago that this has started to leave a nasty taste. We are starting to be turned off by waste, by the damage that plastics are causing, and quite possibly by the dawning realisation that happiness comes when you step off the wheel and invest time and money in something more interesting. Experience now trumps possessions: any shop has to guarantee its visitors an experience that brings joy and leaves its mark.

The High Street lags behind, in many ways still set up for the world before 2008. In our HQ town of Southwold, rents and rates have shot up and it's a brave independent retailer who opens up here. They do, and they provide an experience that can't be matched on the internet, in a lazy multiple or an out of town shopping centre – though you'll find more chain stores, keen to have brand-hold in a town whose reputation was in many ways built by its authentic market town High Street.

This won't last. Fashions change, and chain shops will close. The losers then will be the property owners, left with units for which the market can't pay a price they have come to expect. In time, they'll sell up or lower the prices and more small businesses will be able to move in. It's only to be hoped the time of turmoil is short.

So once sense prevails, what is the route?

Everywhere and everything has a purpose. My role at Spring is to help brands and organisations find theirs, often by helping them to better understand the people they work with. For towns and communities, as for brands, that purpose must hold true internally and externally.

That means that in a small town like Southwold, its purpose as a seaside market town has to work for its residents and workers as well as its visitors. For many years it has, because there is enough year-round employment to keep the town fairly busy even out of season. Traditionally the shops on the High Street have catered for this year-round population and, in doing so, given its visitors a sense of coming to a real community, not Disneyland. Recently, however, this has started to feel more precarious.

All towns and communities would benefit from having a clear understanding of their purpose. This clarity would allow them to define their council policies, out-of-town communications and community behaviours. It would give them strength against commercial exploitation, ill-judged policy and maverick investors, and the resilience to weather bad times and keep going.

There's another influence on our High Streets, however, and the good news is that this one presents an exciting opportunity:

Everywhere in Britain has experienced radical change in communities. Greater mobility really kicked off in the decades after the Second World War, with people increasingly moving away for work. This was a symbol of social progress, enhanced equality and opportunity – and the repercussion of that includes overpriced city housing, increased rural isolation, and greater pressure both on working families and elderly people without nearby support networks.

Recent leaps and bounds of digital connectivity are starting to allow people to move away from these overpriced hubs for work, with increasing numbers of businesses moving out to new locations where commercial and residential property is less expensive. Similarly, more people work alone, with business startups growing by 10% a year – often these micro-businesses are free to set up wherever they want, and so they plump for space and affordability.

This is a natural evolution, which will be generational. Government could help it speed up with improved broadband in the provinces, rates concessions for independent businesses, and identifying other ways to support people's lives in small communities. The positive impact of functioning communities on the quality of people's lives would reward any investment, through a reduced burden on health and public services.

It's entirely possible that, where with one hand digital has destroyed the High Street as a retail destination, it can allow it to be reinvented as a new kind of social hub that caters to younger people's interest in experience above possessions in a wonderful way. Work spaces, startups and small businesses – whether they are offering retail, services, or just using the space – food and drink outlets, space for leisure and socialising – the High Street can take up its place at the heart of newly functioning communities.

5G – the future, faster.
The West Midlands has just been selected as the UK's first 5G area, testing the viability of the new technology and exploring the potential it brings.
The next stage in mobile internet is 5G, and it's coming soon, bringing with it plenty of hype and unprecedented speeds for accessing the internet on the go.

The current standard, 4G, is said to top out at 100 megabits per second (Mbps). 5G can reach speeds of 10 gigabits per second. That means 5G is a hundred times faster than the current 4G technology—at its theoretical maximum speed, anyway.

To put it into context, using the maximum speeds quoted, using 5G a two hour HD movie can be downloaded in four seconds at the top speed rather than six minutes on 4G. Of course, in real world conditions it will be nowhere near that quick, but we should see at least ten or twentyfold increase in speed.

But it's not just about reducing lag when playing games or avoiding buffering on Facetime.

5G makes better use of the radio spectrum, enabling far more devices to access the mobile internet at the same time. This opens up numerous applications – government officials have already suggested using live video streaming to provide specialist advice to ambulance paramedics, and live streaming CCTV footage from buses to enable police to work more quickly to stop anti-social behaviour.

It also brings the possibility of self-driving cars a step closer – faster, more reliable mobile internet means connected vehicles can communicate quicker, helping them navigate their environment in a safer manner.

Much of this is theoretical at the moment, which is why the West Midlands has been selected to receive up to £75m of public money to test how the technology works in real life before a launch which is due before 2020. Once this research and experimentation has taken place we will have a far clearer view of what the future looks like and how we can prepare for it.

Where we're going we WILL need roads
Self-driving cars are being taught the rules of the road on the streets of the West Midlands.
Usually when you picture self-driving cars they are pootling around on the sun-baked streets of San Francisco or the arid roads of Arizona. But the UK isn't being left behind, and the West Midlands Combined Authority (WMCA) has recently agreed to be a test region for a new platform, called INRIX AV Road Rules.

This software is designed to allow authorities to send, validate and manage traffic rules and regulations that Automated Vehicles (AV) will abide by on public roads.

It's aimed at being an easy way to digitise a district – highlighting essential road features such as speed limits, pedestrian crossings, school zones and lane markings, that aren't easy to detect with current systems.

There are just seven regions in the world which are taking part in this pilot scheme, and the West Midlands is the only place in England to have been chosen. The project will run in parallel with real-time CAV testing on selected roads in Birmingham, Coventry and Solihull.

The Autonomous Vehicle revolution will take decades to come, if indeed it ever does, but being involved in schemes such as this will keep the UK at the forefront of digital innovation, and ensure we are well placed to reap the benefits – both those that have been predicted and those that are unforeseen.

Can My Seven Year Old Take On The Terminator?
Can My Seven Year Old Take On The Terminator?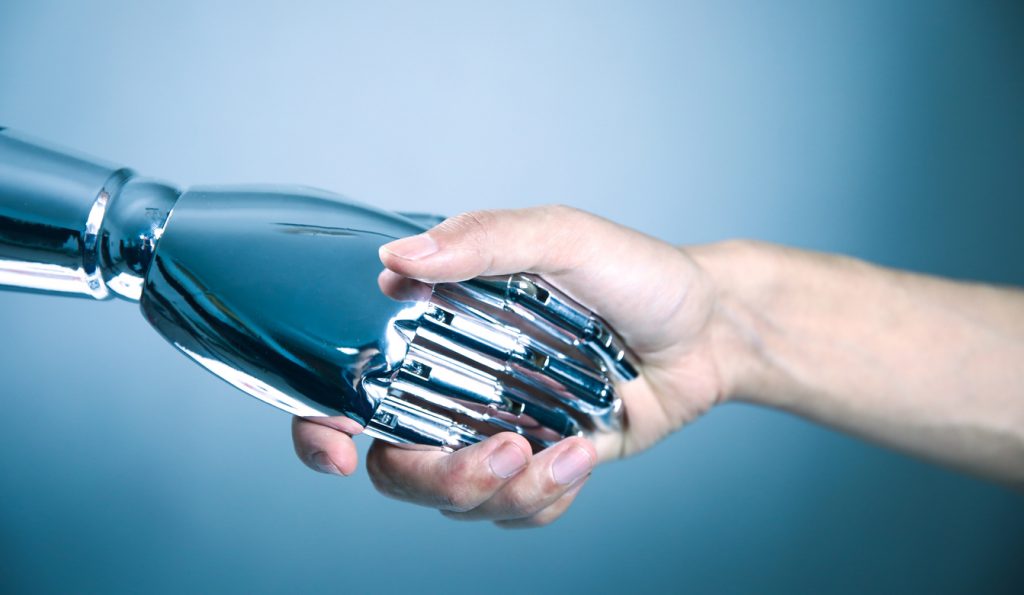 No, my youngest son isn't super human, he can't lift 300 kilos and he's still not ever so happy about going to sleep with the light off, but could he outsmart a terminator? The honest answer is if a T1000 was really out there then probably not. However machine learning and Artificial Intelligence aren't quite at the T2 2029 stage yet, we're a few years off, so right here, right now, I guess he could.

Why my interest in Artificial Intelligence?

Well as a marketer with a particular passion for SEO, machine learning and Big Data which drives AI has been part of our daily life for some time and I'm keen to watch
how it evolves further. In SEO we constantly refer to the lords of search, Google, who created much interest around the use of AI during their recent I/O conference. Google demonstrated Duplex, its virtual assistant, which they showed engaging in conversation with an unknowing restaurant customer looking to book a table. The assistant answered questions over the phone, even pausing with "ummm" and "errrrr" as a human might. To do this it has to understand the context of the question, just as we humans would.

While new emerging AI is incredible, it's still early days. The next generation of AI is still a few years off so my seven year old shouldn't worry about Terminators yet!

Some industry commentators say we may see Artificial General Intelligence, where machines have the capacity to think and understand like a human, as soon as the mid 2020's. Many of us have conversations with Google, Siri, Cortina or Alexa on a daily basis so it's becoming more commonplace. My children are fascinated by how Siri is able to provide answers to questions that their dad can't.

As marketers and website owners we must face the fact that we need to continue adapting our approach to content, ensuring it's relevant for voice search and that Google can understand the context. Creating content in natural language, focusing on winning position '0' and using structured mark-up are just some of our SEO tactics being used.

If this means nothing to you, just ask your phone – it'll have all the answers!

(The Love of International) Football Has Come Home
England may not have claimed the big prize in Russia this year, but they have won back the hearts and minds of a nation.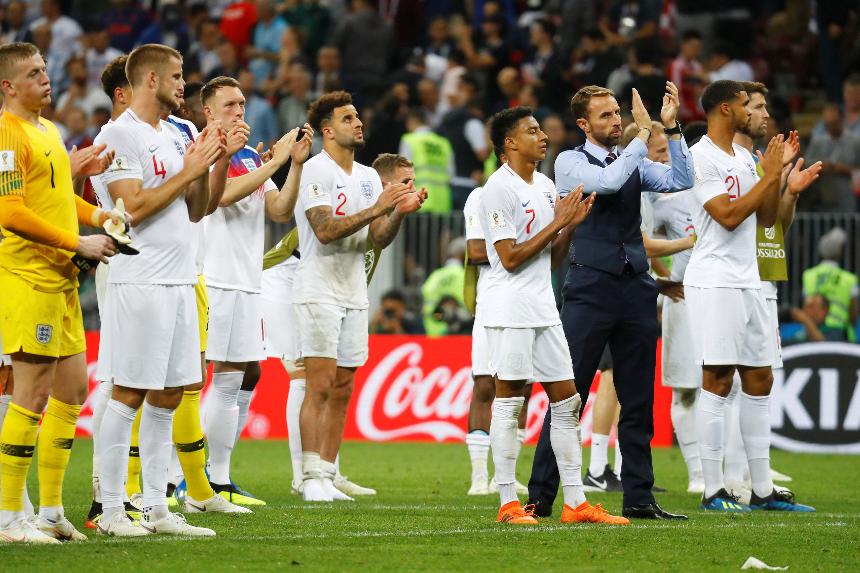 Their record-breaking run to the semi-finals has certainly been part of it, but arguably it is what has happened off the pitch that has been most effective in changing their positioning in the eyes of the nation.
At the time of Gareth Southgate's appointment, sentiment for the national side had never been lower. They hadn't won a knockout game at a major tournament for twelve years, and had been knocked out by Iceland at Euro 2016. The previous manager, Sam Allardyce, had left after just one game when he was caught up in a football corruption scandal. It had been a generation of failure perpetuated by overpaid, overrated players with overinflated egos.
Now, less than two years on, the team are heroes. Even though England went out before reaching the final, fans and the media aren't vilifying the team, manager or an individual player for the failure, as has happened at other tournaments (Beckham, Hodgson, Southgate himself). Instead, the overwhelming sentiment is pride. How did this happen?
Football is part of our national identity, it's our sport, and we yearn to be the best in the world again. Every time an England team steps out on to the pitch we're trusting those players with our hopes and dreams, and we expect them to play for us. With recent England teams there has always been the feeling that the players have been putting their own interests first, which has led to the disconnect between fan and player.
With this England team however, the ego has been stripped away. In an advert for Lidl England players train with children, who teach them how to roar like lions, what pressure really is, and how to perform better goal celebrations. A contractual obligation perhaps, but they were genuinely enjoying themselves, and delighting the youngsters. It may be unfounded, but it's hard to imagine a player from the previous generation such as John Terry or Wayne Rooney doing similar. Later at the tournament they were pictured with inflatable unicorns, then later training with a rubber chicken. Hardly the behaviour of the self centred prima donnas fans have become used to.
In every interview they have been careful to always direct the conversation towards the team, and how they are playing for the people back home. Even on their own personal social media channels the players have been talking about the team and the fans first, themselves second.
They are led by Southgate himself, who navigated the tournament calmly and quietly, showing decency, integrity and humility. A shot of him comforting a distraught Columbian player after he missed the decisive penalty led to the hashtag #GarethSouthgatewould, which people tweeted followed by acts of kindness and humility, and he is now regarded with the same affection as Olympic heroes after London 2012.

The FA must be applauded too – much of this positive behaviour has grown from the player's time at St George's Park in Staffordshire, the FA's national football centre. Opened in 2012 (and interestingly based on the system used by the French), it has brought together all 28 national teams and instilled in them the appropriate conduct through leadership courses and a positive team culture that exists at all levels.

So a change in behaviour has completed a 180° turnaround in positioning, but will this goodwill last if the team fail miserably at Euro 2020? It's hard to tell, but as England fans we are used to losing. What we aren't used to is players acting with decency and humility – long may it continue.

Design now has a strategic role, not just a tactical one
Designers now see the need to work to clear objectives and measure their work according to financial returns, offering marketers not just creative inspiration but a partnership in driving growth.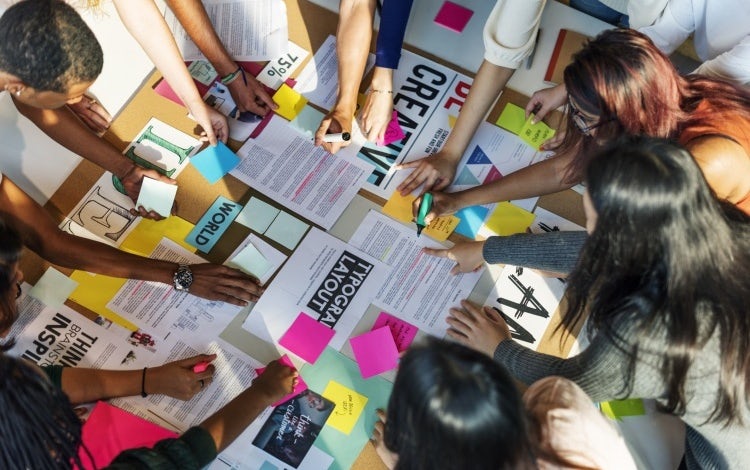 Over the next few years you will find that your conversations with designers start with more challenge, and continue with more ease.
That's because design practitioners are wising up. They're asking strategic questions even to the point of discomfort, and nurturing their client relationships once an effective partnership is in place. They're collaborating with each other, as well as with you; they're focusing on outcomes, not just aesthetics.
This solution-mindedness and affability will come at the price, to you, of more demand for transparency and equality.
The ecosystem has changed
The agency landscape has grown to have more small agencies, many turning over under a million and run by people with a passion for design – often quite a niche aspect of the trade. Many of them will have made it through one or more recessions and are looking ahead to another with trepidation.
What that is forcing people to do is to sharpen up.
Organisations like the Design Business Association and client-agency intermediary AAR field experts to packed rooms of design agency heads, advising them on evaluating client expectations, stepping away from the subjugation of the pitch and expressing their value. The narrative is about design at the board table; as a function of business growth; as an answer to failings in British education, politics and reputation.
Consequently, the agencies you deal with are becoming more businesslike. This increasing commercial awareness manifests itself in two main ways: one, their approach to work, and two, their approach to client relationships.
In addition, the growth of in-house practitioners has cut away a lot of the tactical work that agencies used to churn through. This has forced agencies to reposition themselves, which, as pure design becomes increasingly commoditised, leads them into a more strategic space.
Naturally, if you want the traditional agency model, complete with creative director rock star, you'll find plenty of them around – confidence is a great pitch winner, and there's indubitable talent in many of them. But there's less space for them, and they'll get rarer.
The new design language
Talk to designers and you will eventually get to creative solutions, craft and the finer details of application. But increasingly you'll find the conversation starting with objectives, insights and targets. It's surprising how many clients still don't match a financial return to their investment, but more agencies will ask for it. How else would they measure the effectiveness of their work?
In fact, effectiveness is what a lot of this boils down to. Designers understand that, if their work is to be taken seriously – if it is to have a chance of sitting at the board table, changing perceptions and impacting national reputation – they need to be able to articulate how well it works. The easiest way to do that is to set a goal from the off.
Agencies are increasingly questioning briefs. As a starting point for a programme of work, written instructions are great, but British agencies are coming round to the American way of writing the brief for the project themselves. I'd always rather have a businesslike conversation about your problem as the starting point, and then build understanding through a process of questioning and research.
The brief, generated by the agency, is a client's safety stop – a great way to know early on that the designer understands your challenge and has the wisdom and creativity to address it. At this point, no 'design' has happened. Design thinking, design process, yes; but no graphics. At this point, you can walk. So can the agency.
Navigating new relationships
There is a common understanding that client-agency relationships last two years, three years tops. And there's a lot to be said for shaking things up.
But alongside focusing on strategy before tactics, agencies are learning to be far more understanding of their clients' wants as well as their needs. Riding roughshod over a brand manager's day will endear a designer to no one, and ultimately it's the agency that gets fired. As we've established, this galaxy of agencies is keen to find some stability, so they've got to play nice.
Empathy is a much-maligned word. It's seen as soft, non-corporate. But the truth is that great design is full of the stuff. Empathy is insight to audience motivation, it's the psychology of response. It's also at the heart of good client relationships. While the era of the long, boozy lunch might be way behind us, expect your agency to work hard to recognise your personal objectives, to mitigate your worries and to support your reputation in a project.
A relationship where the client is completely open with the agency, and where the agency respects that and focuses fully on meeting their corporate and personal objectives, is a successful relationship. Just as agencies are accessing more advice on their own positioning, they're increasingly curious about clients' hidden needs. This bodes well for long, productive relationships that really deliver the goods.
A final thought on linguistics and happy futures
In seeking your next design practitioner, you're going to find fewer 'design' or 'brand' agencies. Even 'digital' as a category is dying out. That's because these things are entry-level requirements.

Increasingly the language is of consultation, communications and growth. Tap the shell and you'll still find people who take real joy in creativity, in ideas, in disruption, in craft – but this time, they're kicking those things off with business thinking, and delivering them with a careful eye on your equilibrium.

There's never been a better time for us all to work together. This changed world is rife with opportunity, equality and progress for all of us who are flexible enough to embrace it. If only the same were true of politics.

This article was originally written for Marketing Week, which you can find by following this link.

Spring launches our People Manifesto
People are at the heart of Spring's business – our people, our understanding of people to help clients achieve their objectives, our impact on and awareness of people around us. We're all moving into an increasingly automated world and this has opportunities and risks attached.
And so today, we launch our People Manifesto to underline our commitment to the role we can play in valuing people, and to give us all clear guidelines for our behaviour and approach.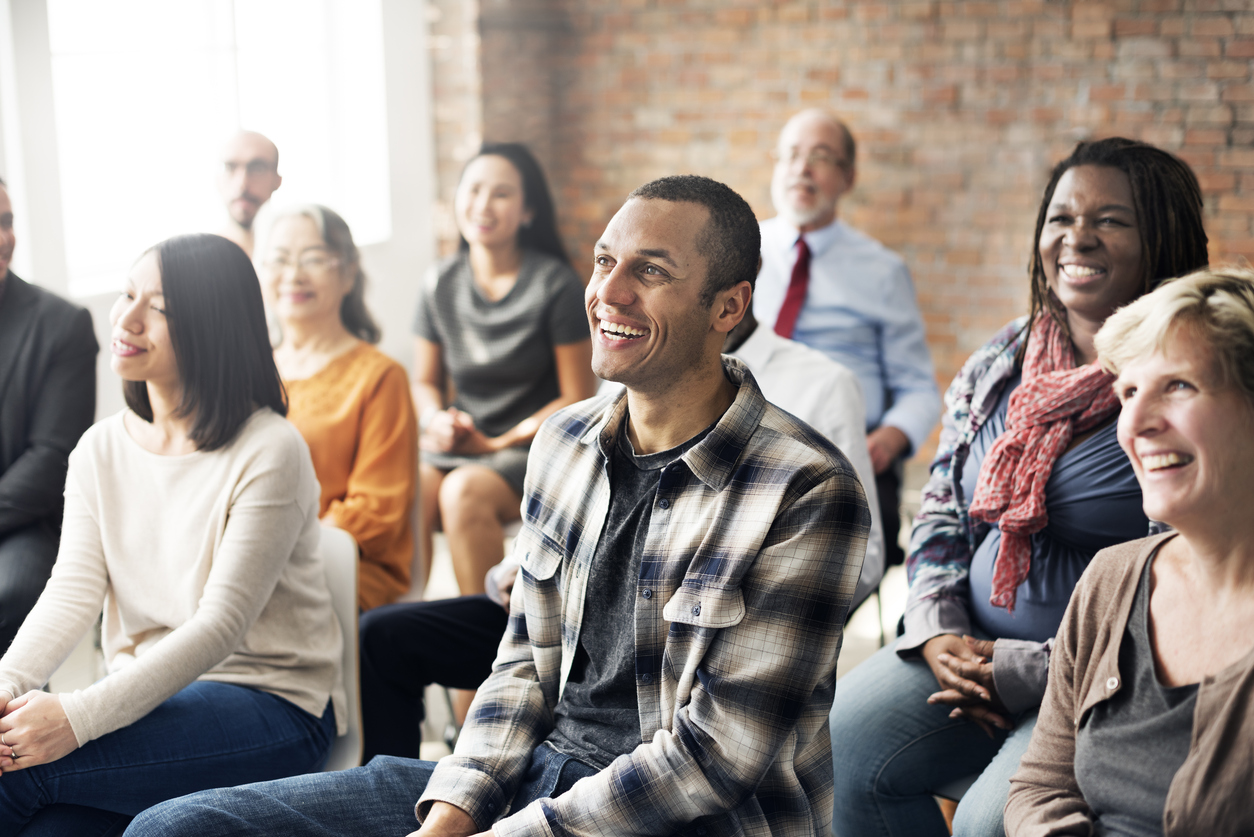 "Everything we love about civilization is a product of intelligence, so amplifying our human intelligence with artificial intelligence has the potential of helping civilization flourish like never before – as long as we manage to keep the technology beneficial." Max Tegmark, President of the Future of Life Institute
In the next decade, people will have to define our value to each other, or risk an ever-more fractured society with a dangerously disenfranchised sub-class.
Harness technology wisely and we can create a new age of prosperity with quality of life, healthy communities, access to culture, sufficient good food for everyone and deepened empathy. Miscalculate, and the human race is in trouble.
Robotics, Artificial Intelligence and other means of replacing people in repetitive, logical tasks must complement people's lives, not reduce opportunity. Equality has flourished thanks to white goods in the home; humanity must flourish thanks to the automation of equivalent work functions.
Elon Musk said, in July 2017, ""AI is the rare case where I think we need to be proactive in regulation instead of reactive. Because I think by the time we are reactive in AI regulation, it'll be too late. AI is a fundamental risk to the existence of human civilisation."
Only we can honour our value, only we can value each other; and the time to commit is now. To do this, we must face up to the risks, plan a new working world that has room for everyone, and commit to ethical programming of our technical assistants.
In addition,  in our own sphere we must always remember that Spring's people are its core, its purpose and its capability, our clients' customers and constituents the focus of all our work. Our purpose is to grow businesses and regenerate communities: this is all about people and they are at the heart of all we do.
Spring's Commitment
Our language underscores our respect for humanity: we say 'people' rather than 'users', 'targets', 'audience', 'stakeholders' and other words that dehumanise.
We value the people around us, respecting and understanding their individuality and diversity. We treat people as we wish to be treated, including understanding that all of us have 'off' moments, and are tolerant.
In our dealings with people, we behave in personable rather than corporate ways.  We demonstrate our respect and affection through social politenesses like hand-written notes, and share news with and about our clients and community.
We consciously demonstrate people's unique skills in our work and know how to articulate their value, too: finding hidden truths, applying creativity, thinking sideways, using well-informed instinct, having natural empathy.
 As Codes of Conduct are established, as AI becomes more widespread, we will sign up and ensure we use it wisely to enhance our people's capabilities.
 We will support projects and education programmes designed to equip people with new skills that allow them to flourish as individuals in an increasingly technically-adept world.
Design Thinking
In this Design Week article by Sarah Dawood, I put forward my thoughts on 'Design Thinking' and helping businesses to understand the intrinsic value of design.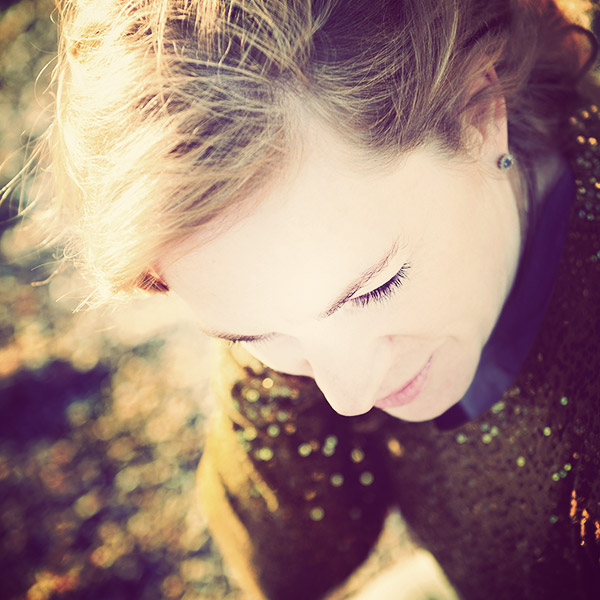 "Our industry is notoriously bad at articulating its value to our clients and the wider world. If it takes terms like 'design thinking' being appropriated by that wider world as a fashionable buzz-phrase to demonstrate intellectual rigour and value creation, then I'm all for it. We really do have to create an industry standard to demonstrate impact and effectiveness. Frankly, the more mainstream the understood value of our processes becomes, the better. It's a great opportunity to harness good will. Let's not be elitist about it!"
---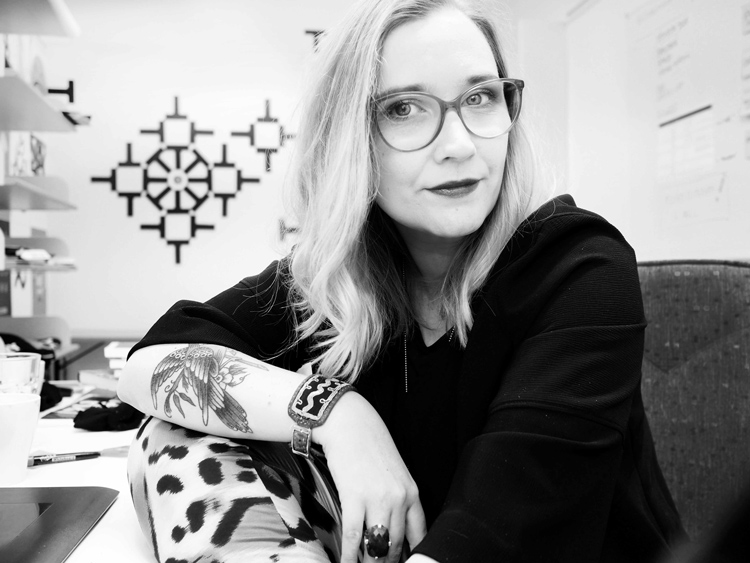 "I would like to promote more doing than thinking, and not caring so much for semantics. I have spent the past three years programming and running Design Thinking projects at postgraduate level, and it seems to come down to learning the skills to empathise with who we are designing for, and to collaborate with each other to design valuable things; be it products, services, businesses, interactions, environments, systems, governments, the world. It's not just about graphic design, which Natasha Jen is referring too. Her thoughts are, in my opinion, quite thin in relation to the broader design industry.
The definition of design is ever-changing due to technology and the increased interaction between users and businesses. It plays a bigger role in the boardroom than ever before, and is on the tip of C-Suite tongues. Whatever you think of the buzzword, bullshit or otherwise, it's just a tool – if it doesn't work for you, use a different tool."
---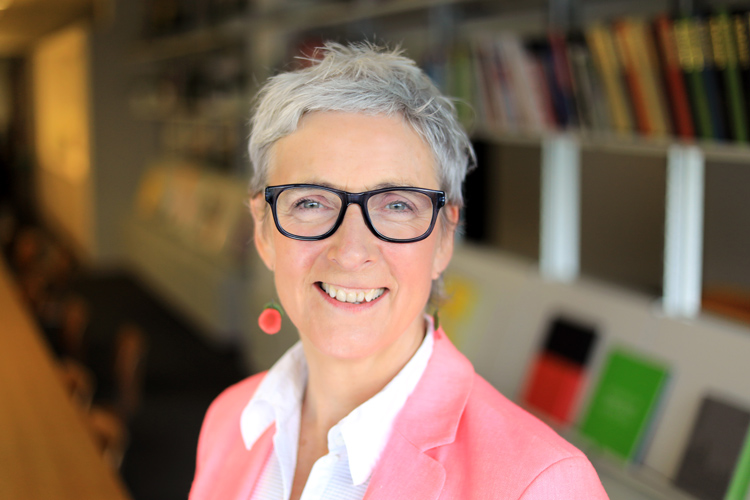 "'A little knowledge is a dangerous thing' or 'imitation is the sincerest form of flattery'? Design is a mindset and a skillset, a mixture of head, heart and hand. Head for skills such as visualisation and conceptualisation, heart to understand and empathise with the person you are designing for and hand for the drawing, coding, computer aided design (CAD) or other methods you use. Design thinking used judiciously, thoughtfully and in experienced hands can open up a range of different ideas and help people create unexpected solutions, moving them from the first statement to the second in a skilful way – so let's embrace design thinking, but with more care."
---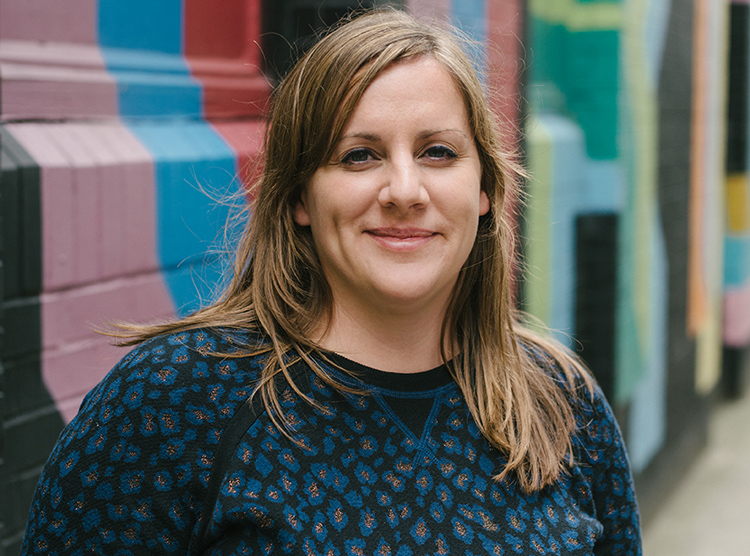 "Educating so that others understand design and what it takes to achieve it can't be a bad thing! We all use a logical process to tackle design problems, but ultimately it's just a springboard that we will deviate to and from along the way because every project is different – not forgetting potential creative challenges from the client – and so we adapt the 'process' accordingly.
What's also difficult to define in a process is the 'what if'. It's the illogical part of creativity where the magic happens. It's what you can't define in a step-by-step guide. Those little gems you discover when digging deep, your gut instinct for what feels right, and the ultimate beauty of its aesthetic. Rarely does this happen in a step-by-step process.
Sometimes it's the tenacity you need to go back again, or to allow yourself to break free and think differently, that will enable you to create powerful and memorable design that truly connects to the consumer in an emotive and informative way. And surely that's what we're all striving to achieve as designers?"
---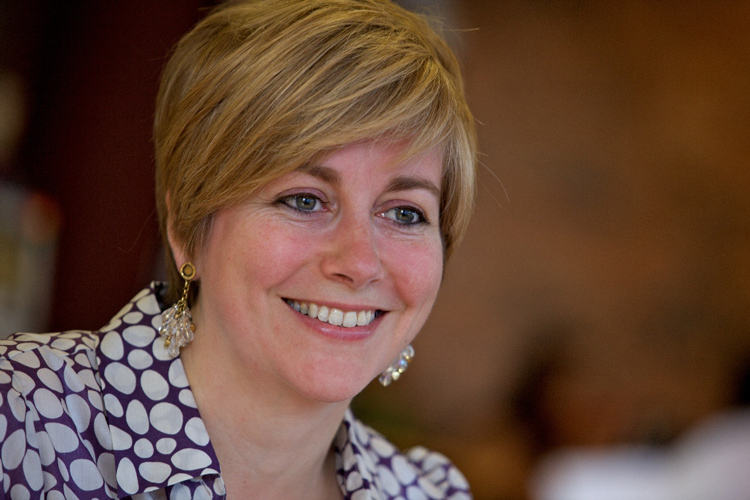 "Design thinking isn't thinking – that's the irony. It's a process; a process that prompts us to put the user first, in other words, take a 'customer-centric approach'. Using a process to arrive at your solutions is the design equivalent of being a battery farm hen. But aside from this, when oh when was design not about the user anyway?
Don't get me wrong, design thinking has opened the valve within a lot of businesses to have the design discussion. But it is not an alternative to designers in business, where they are desperately needed. Realising corporate ambition is a very big ask, and only those with the expert intuition, born out of years of design practice, should be meddling in the affairs of corporations at board level."
---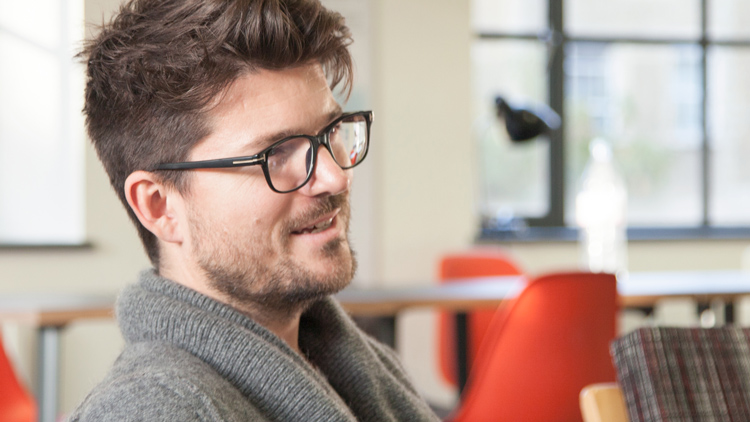 "At progressive studios, we help clients solve delightfully complex problems. This complexity can be dangerous if we're not serious about the opportunity to critically think and talk about the tools we use.
It's encouraging to see that the Design Indaba stage was used for more than a portfolio show-and-tell and that Natasha was able to voice an important point of view. Personally, I both disagree and agree with her.
I disagree because I believe complex problems benefit from the tools that force us to think about them. I agree because it's usually the wrong tools that are used to solve the wrong problems.
Great design teams know which tools should be used to solve which problem. Really great design teams know how to invent tools to solve problems in even more interesting ways."
---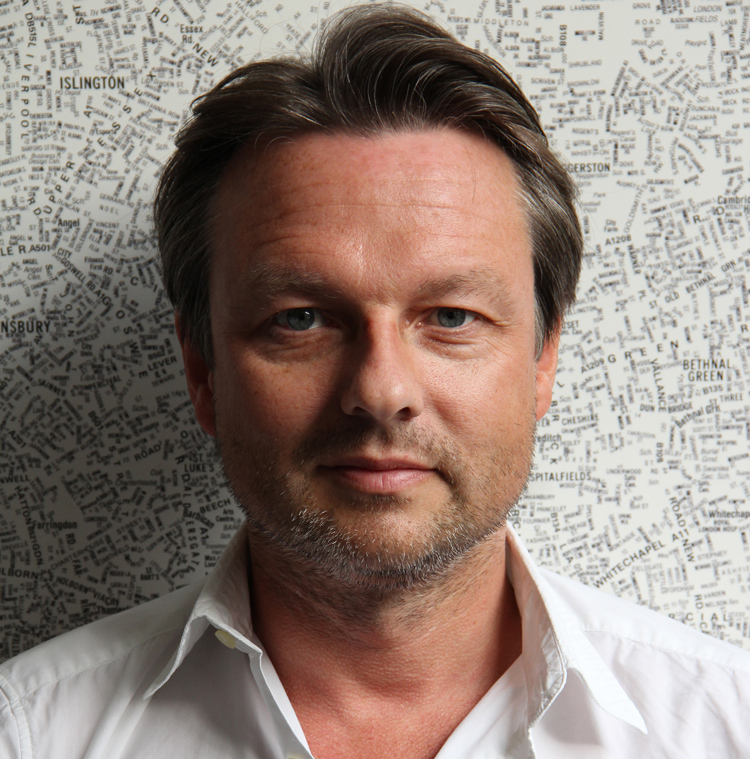 "There's a poster that pops up on the London underground every year promoting an art college with the headline 'Become a graphic designer in three months'. It drives me mad.
I've been doing graphic design since 1986 and I still think I'm not a graphic designer (no comment). I truly believe it's a life job, a wonderful, beautiful, joyous commitment to experimentation, with daily experiences of learning, craft, collaborating and solving problems with words and images. It's endless.
'Become a graphic designer in 3 months' and other miracle short-cuts to the solution – along with the jargon that popularises them – are basically peddling a lie.
I'm a firm believer that intuition and gut feeling are every bit as important as solid design thinking and strategic processes. So here are my buzzwords: Tell the truth, turn up on time, have brilliant ideas, build a trusted relationship and have fun. Amen."
---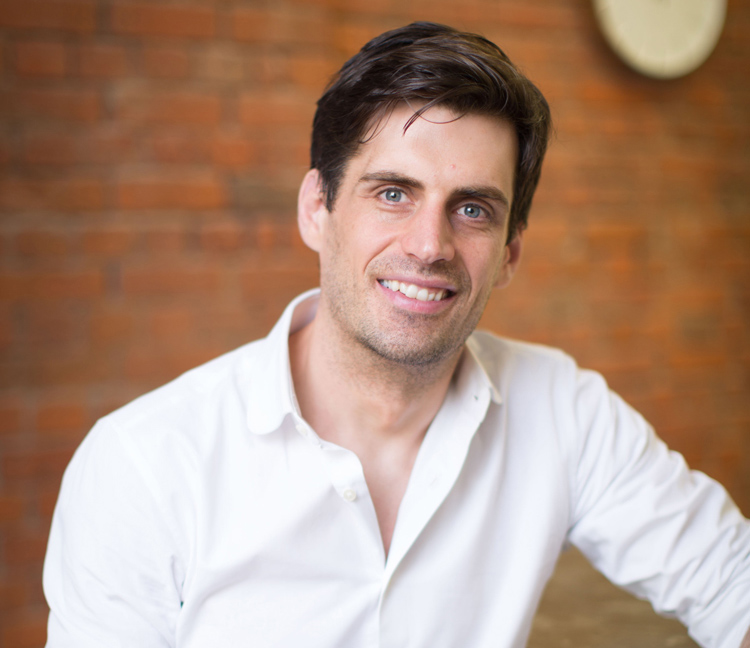 "Like almost everything in our industry, so much of it seems to rest on semantics. If we take Ideo's definition – 'a human-centred approach to innovation that draws from the designer's toolkit' – then it's hard to argue against, surely. But the design thinking Natasha hates – a dumbed-down, rigid five-step process that can be taught for £2.99 – is obviously bullshit. Mainly because it's not design thinking. No designer I know thinks like that, anyway."

A Design for Pay Equality
I was asked to comment by Design Week on recent figures which showed women in graphic design earn on average £4,000 less than men. You can read the full article by Sarah Dawood below:
Research from the Office for National Statistics (ONS) shows that women in graphic design get paid 6% less than men, while female product and clothing designers get paid 18% less.
Women working as graphic designers earn nearly 6% less than men in the same field, research from the Office for National Statistics (ONS) shows.
The online gender pay gap calculator analyses data taken from across the UK in 2017, and lets users look at the discrepancy in pay between men and women in different professions.
Gender pay gap
Gender pay gap is the difference between average hourly earnings of men and women across a company, organisation or a profession. It is different from equal pay, which means that men and women performing the same job role must legally receive the same pay.
The ONS's calculator splits "design" up into five different professions; graphic designers; product, clothing and related designers; web designers and developers; IT business analysts, architects and systems designers; and design and development engineers.
While the pay gap is based on hourly wages, annual wages often show an even bigger difference because women often work less hours in a year than men. This is down to many reasons, such as women being more likely to work part-time jobs, or take time off to look after children and family.
Product and clothing designers see biggest difference
The research shows female graphic designers are paid 5.6% less than men, at £12.59 per hour compared to £13.33 per hour. Women take away roughly £22,000 per year and men take away £26,000. Women hold nearly a third of jobs in the sector.
Product and clothing designers see one of the biggest gender pay gaps at 18.3%, with women earning £12.95 per hour compared to men's £15.84. Women earn roughly £26,000 per year while men earn £33,000, despite women holding most of the jobs at nearly two thirds.
Web designers and developers see a comparatively small gap, with women earning 2.1% less than men, at £15.39 per hour compared to £15.72. Still, on average, women take away £26,000 per year compared to men's £31,000.
See the ONS's gender pay gap by occupation calculator here.
---
Analysis
The gender pay gap across all the UK's industries is complex, and is down to more than just "women get paid less than men".
Other key reasons that have been cited include more women working in lower-paid sectors; women being more likely to work part-time, which means a lower annual salary; and women having less access to climbing the career ladder and landing senior roles, which can be down to taking maternity leave, taking time off to care for families, lack of flexible working, and a company's culture and attitudes to gender roles.
Bigger pay gaps in more traditional sectors?
The design industry has shown itself to be no exception to the gender pay gap; according to the Design Council, the average salary in the industry is £635 per week, with most women earning 68% less than this.
Specifically, it looks like the biggest gender pay gaps are in more traditional fields like product design while newer fields such as web design see men and women sit on a more level playing field.
Sarah Weir, CEO at Design Council, says that the product design industry is still "heavily male-orientated", while digital design fields "employ a younger, more diverse workforce", showing that "social and cultural conditioning" probably pays into gender pay gaps.
Women need to "push harder" to show their value
Erika Clegg, co-founder at Spring, adds that different design sectors have varying attitudes to pay based on demand for jobs and competitiveness.
"Web development is a great example of an industry whose value has been set from the start," she says. "It's not overcrowded, and it commands a premium irrespective of gender. There is an unfortunate tendency in other branches of design to see the work as the reward."
To tackle this attitude, she says that designers need to make clearer the value of the work they are doing to their clients in order to get the fees they deserve.
She also adds that women should be trained in recognising their own skills and values too, and in "pushing harder" for fair pay while learning to dismiss the feeling of being "difficult" for doing so.
"Demonstrate your value and it becomes the reason to hire and retain you – not your inherent niceness," she says.
Businesses should have to tackle this, not individuals
However, Deborah Dawton, CEO at the Design Business Association (DBA) says that the onus should not be put on women to be more assertive in the workplace to get a fair deal – this should be tackled by companies themselves.
"Simply telling women, people from ethnic minorities and disabled people in our businesses to assert themselves more or 'lean in' won't address the issue," she says. "Put someone, or a small team, in charge of this for your business, set some objectives and measure your success."
Suggestions she makes for design businesses to do this include making jobs at all levels available on a more flexible basis; hiring an equal number of men and women when recruiting, for a better gender balance; being "unbiased and thoughtful" about opening up promotions to everyone; and having pay scale structures in place.
"Create the perfect environment within your business for your team to thrive and you'll better service them, and your clients," she says. "We're a people business after all."
Make shared parental leave equal
Weir adds that while addressing gender pay differences is key, there are several other issues that companies also need to look at to help women climb the career ladder more successfully.

"We also need equality in other benefits such as maternity and paternity leave, and childcare, to build a genuinely diverse, equal and positive workforce," she says.

Why International Women's Day 2018 is a good day for Change to start
One hundred years on from women's suffrage in Britain, and on International Women's Day … why does it matter?
Here's why.

The world is changing faster than ever. Increasingly roles that are process-driven – not even necessarily low skilled – are handled by computers and robots. This will increase as ever-more sophisticated programming allows technology to be responsive and intelligent. So where does that leave us?

It is essential that we define and articulate the value of being human. We must identify the skills that the mind and soul can offer that even the most sophisticated computer can't – and demonstrate how those skills add real and extensive value to commerce, lives and communities. Then we can create roles of value for ourselves, steer the next generation in the direction of great careers, build up welcoming and sustainable communities where our families can flourish.

I've spent years endeavouring to articulate the economic and social value of 'female' traits – empathy, flexibility and so forth – to a surprisingly large still-sceptical audience. And now, because of technology, we must all learn to speak about the value of those traits for all humans, not just women, in a way that is credible, substantiated and which even the most dunderheaded can grasp.

This is a potential tsunami for the human race and we are not ready for it.

Right now, our education systems and our attitudes are not equipping young people with the skills they need for the new world. Where all the world's information can be gathered by a toddler, children must learn to interpret. Where solutions to challenges lie outside data patterns, the human mind must be taught to think sideways. Where the language we use preferences technology (I find it barbaric to refer to people deploying technology as 'users') we need to relearn a human-friendly vocabulary. The people who programme machine intelligence need to have a clear moral focus. Informal communications have become increasingly dependent on virtual platforms: we must master them, not sink in.

So why is International Women's Day the time to bring this up?

If we are to bring the human race back up into a position where our unique qualities are valued and nurtured, we absolutely must operate in an environment of mutual respect and kindness. If you think that the playing field is level these days, you're wrong. Gender Pay Gap reporting, revelations of sexual cackhandedness not from forty years ago but from last week*, corporate team pages entirely populated by white middle aged middle class males, they all show it goes on.

This is about parity of responsibility and opportunity, about basic respect for other human beings, never mind their skintone, love-life, preferred God or body parts. I am excited, because I think that with clear reasons we can all grasp this change and make it work: but it has to be each and every one of us, with clear vision, a kind heart and an open mind. Because if we don't have that, we don't have much of a future.

And that's why this stuff matters.

*Incidentally, I advise people who are confused about what's appropriate to ask themselves how they'd feel if someone treated their mum like that, or their daughter. That tends to sort the flirting from the lechery.

Reinventing company structure: the challenges of mapping meritocracy
For the last few months, we have been reshaping Spring to field, in the words of Ken Segal, "small groups of smart people".


It's allowing me to realise my vision of Spring as a true industry disruptor: a thing of extraordinary and unexpected brilliance, often popping up in equally extraordinary and unexpected places. Lead by the Ethos we introduced last year, it's an exciting time and our clients are seeing the benefits in their results.

As part of this, I've been attempting to remap our organisational chart, away from the linear family tree style and into a more organic shape.

It's far more of a challenge than I expected. Google 'organisational charts' and you'll find even progressive brands still wielding the top down structure. Those brave businesses that have broken the mould and ventured into overlapping circles and jellybeans usually end up putting their CEO and Chair in the middle. It might feel egalitarian, but it isn't – put them at the top or in the hub and you're demonstrating their superiority.

This is a different world, and companies like Spring, who use creativity to solve problems and have to be on the front foot of networks and technology, are meritocracies. Whilst experience of decades might inform some of our strategy, digital natives – by definition, with lower career mileage – will be defining the channels and processes that bring it to life. The range of talents needed to deliver concepts are about people, not longevity, and are all of value.

Another challenge arises in approaching organisational mapping by customer experience. You can roughly break this down into three sections with Spring – pre-engagement (marketing, reputation building), commission (consultation, creative, campaigning) and business management (accounts and admin). But of course often these overlap, and so do people's roles.

Hand in hand with this process, we've been redefining people's job descriptions too. It recognises the fact that we've got a digital designer who is a weekend carpenter, a content creator who is a whizz with IT: in fact, every Springer is a Swiss Army Knife. One-size job descriptions no longer work and so we've broken that mould, too. We want to celebrate people's capabilities and passions, not try to fit them all into the same box!

This is definitely a challenge of change that needs our own methodology applied – I'll share the results when we get there.

Standing out in a land of bland
Every product, every industry, has its own must-use words. Have you ever bought women's shampoo that doesn't claim to make your hair sleek, shine or bounce? It's impossible to buy a razor that doesn't leave your skin feeling smooth, and the moisturiser hasn't been made that isn't soothing. And that's just in your bathroom cabinet.
In itself this is no bad thing. Can you see yourself buying sunglasses that didn't have the self-respect to call themselves 'stylish', for instance? But it's when these essential words get overused that brands lose all sense of originality and uniqueness.

For service businesses, 'Solutions' was once a proud stallion of originality, until it collapsed and died after too many people rode it into the ground (though this seems to have escaped the notice of far too many companies who are standing over its corpse, whip in hand).

'Creative' is our industry's own quantum particle; it describes perfectly what we do, but because the word has been overused, using 'creative' to describe yourself often indicates you're not.

And as soon as a truly original way of describing the business arrives, everyone jumps on it, leaving us enshrined in a self-destructive cycle where every new way of describing what you do soon makes you sound the complete opposite. Then the chase is on for the next new term. This has led to some interesting evolution of language as everyone scrambles to unearth the next buzzword.

Choose us! We're not just creative, we're innovative!

Hah, innovative is so bland, we're disruptive.

Everyone's disruptive, that's why we're imaginists.

Imaginists is so 2018, meet the neuron-wranglers.

So what is the (ahem) solution?

As with everything, context is king, queen and republican president.

First things first – it's virtually impossible to have a completely original idea. Shakespeare was derivative. So was Chaucer. Homer's Odyssey has numerous similarities to the Epic of Gilgamesh. I'm sure that when cave paintings were in vogue, Palaeolithic shamans would comment on how Thag's depiction of a bison hunt resembled Goron's painting of antelopes on the run done three months earlier.

Originality actually shines through in the way ideas are executed. If certain words and phrases are immutable then work around them. Don't tell people you're creative, show them. Be poetic with the surrounding language. Be artistic. Be choppy. Be smooth. Be emotional. Be matter-of-fact. Use design, colours, motion, typography – anything that will bring it to life and give it the kiss of originality.

Just because you eat chicken every day doesn't mean you have to serve it up in the same way each time.

The People Manifesto
We are instituting a ban on words that skirt round the issue of people being people.

In this world where increasingly complex tasks can be undertaken using Robotics and AI, we feel it's absolutely essential that the value only humans can bring is defined and supported. Empathy, creativity and soul are all intensely human. There's a marked tendency, however, in management speak or technobabble, to refer instead to 'targets', 'markets' and (Erika's personal bête noir) 'users'.
It's dangerous territory – to class people as service users immediately makes the technology king. We love the possibilities of fast-advancing tech, but it's essential that we control it, and not the other way round.  So throughout 2018, we're going to be focusing hard on the value of people and helping to ensure it's cherished.