This is the full transcript of Erika's talk to the Suffolk Chamber of Commerce earlier in the summer.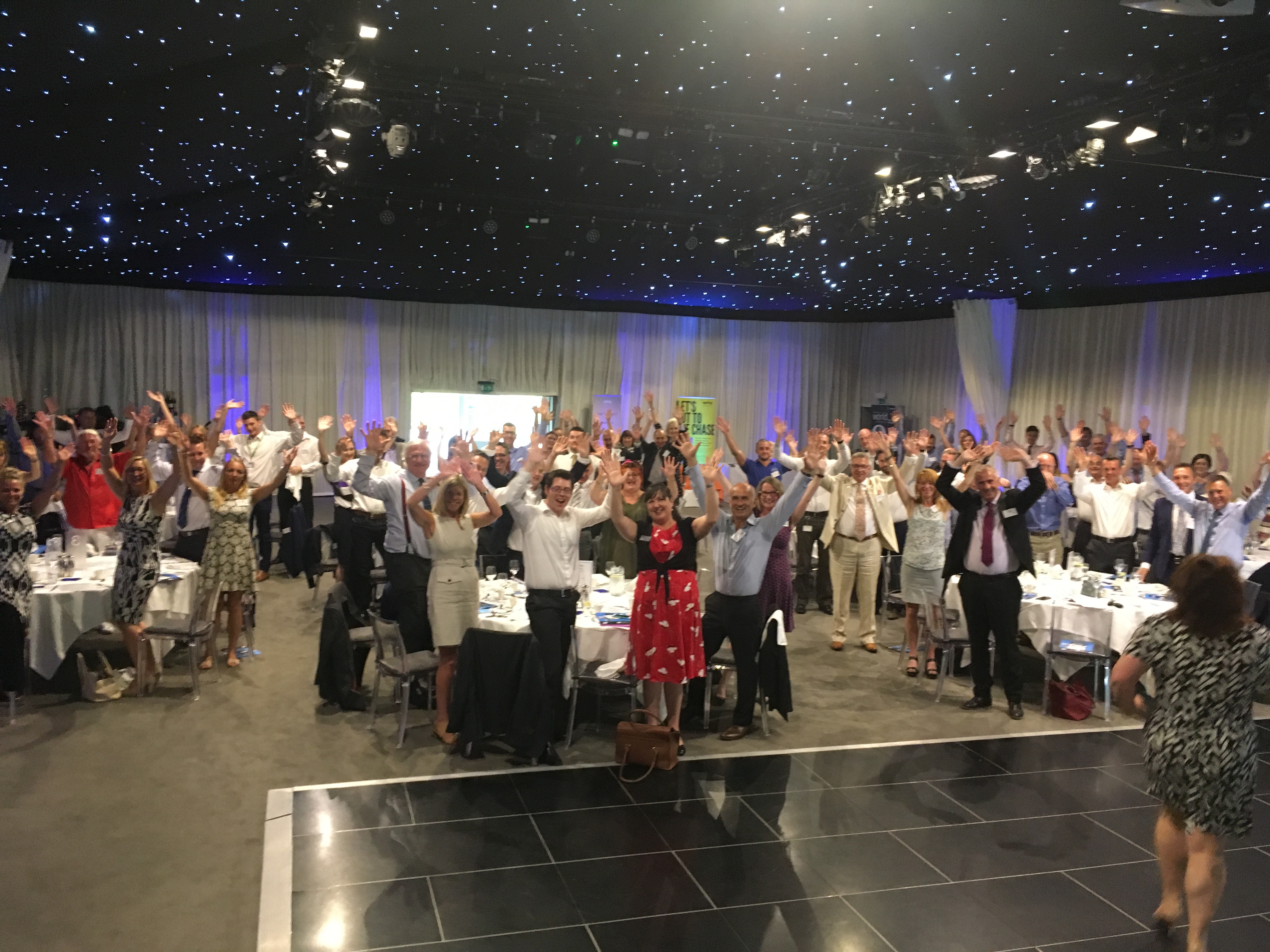 Thank you for welcoming me along today.
As many of you know I'm from Spring, and what Spring does is help businesses, organisations and their people change for the better using communications. We're working with Colchester Hospital, Morocco's tourism office in London, Greenhouses Direct, Anglian Water and the East of England's cultural tourism growth project amongst others. We're a full service agency and love working with brands, product launches, public consultations and multi-media marketing campaigns.
My plan today is to share with you some thoughts and tips on how to shape your brand's communications strategy for real impact in our rapidly changing world. I'm going to share some updates on social media use, insights to how to make people change their behaviour, and a run down on how Spring works to really get under the skin of the communities our clients want to connect with.
Essentially, I'm going to talk about people power, or what we might more traditionally call democracy.
I think we'd all agree that democracy is a good thing. With all but the most benign dictator, lack of democracy leads to polarized and often cruel societies. But democracy has brought about a few surprises in the last 12 months. The Brexit result was a year ago today. In the 12 months since then we've seen billionaire Donald Trump elected to the White House and the Tories campaign themselves out of a clear lead into a hung parliament. Politicians have gambled based on their assumptions.
And what this makes abundantly clear in a political sense is that the established means of gauging people's thinking aren't working. Pollsters are getting it wrong every time. Speech writers and spin doctors seem out of step with public opinion.
And if we think we can predict results from our own social media streams, it's worth remembering that Social media is an echo chamber, in which we unwittingly filter out information that doesn't resonate with us. Our news streams, friends and 'likes' mean that, the longer we participate in any digital activity, the more the content we receive reinforces our prejudices. This is why the events of the last year may have come as a shock to some of us, and not at all to others.
We can't change politics (although if you care I'd beg you to fight for it rather than complain), but we can harness this new people power to grow our businesses. Social media and the sharing economy have democratized brands. In developing the 'Participation brand index' which ranks brands by their ability to get their customers acting as their ambassadors, the communications network Iris acknowledged as its starting point the obvious but often neglected fact that it's people, not brands, that influence people. And the closer you can get into real social groups, the more influence you're likely to grasp.
So in order to deliver what people want, you need to really understand them and their circles, and then tell them about your business in ways that will appeal to them, in places they hang out. Deep understanding of your audience will even lead to reduced marketing costs and lower risk product development.
Apple, for example, sees people queue for hours or even days in readiness for a launch. The phone will be just as good three days later, and there's no issue with supply and demand – it's simply a social policy amongst a certain group to aim to be first with the new kit. The more participation brands allow their fans, the more they are likely to become loyal advocates. And it's important to allow them access to rounded information, not just the topline stuff. Fans are geeks, and will by psychological process fixate on the good stuff but these days smoke and mirrors are easily detected, and apparent inauthenticity despised.
In fact if your organization is involved with behavioural change, it's absolutely essential to show both sides of the coin. It's only when people are allowed to rehearse fully rounded arguments that change can begin (otherwise their embedded prejudices will simply cause them to argue against your point). Authenticity is essential for so many reasons.
The other thing to note is that whatever you do, however mundane or necessary it seems to you, there is something special about it and someone will love it. At the heart of every single project Spring takes on is an insight and it's the thing you get when you blend your brand's purpose with your audience's wishes. I can guarantee to every one of you that your business – as long as it's functional – has something unique and wonderful about it. We specialize in finding it.
So we know that we want to engage with fan groups; however there is now a groundswell of privacy and selective engagement that brings its own challenges.  Whilst we are of course glad that our children are doing their snapchatting in relatively safe circles, the challenges that brings to us as businesses are not insubstantial. It's no longer enough to have a content strategy – you need to be rigorous in how you target it, craft it and connect with community influencers.  In fact, now 70% of on line sharing happens in what's termed 'dark social' – things like Snapchat and messenger apps that limit audience to a select few.
Smart Insights – a useful online planning advice site – put content marketing and big data at the top of the list of 2017's digital marketing trends. The key is the blend of the two to create and deliver a content campaign which is strategically led, tracked for return on investment, and tailored specifically to clearly defined and well researched audiences. For this the industry works with 'predictive analytics' which are basically a combination of automated and manual trend tracking that allow you to build change into your communications quickly. So for example, if you're relying on standard social networks for profile you might have to think again: there's a rise in small, niche networks like fishbrain (for keen fishermen and women) and Tastebuds (for foodies? No, for local music fans).
Given that the average consumer checks their phone 150 times a day, there's a lot of competition to interest them, so you've got to focus to help them focus. (And incidentally if you're on social media, how do you cater for those 150 checks a day by every one of your followers?) Of course Facebook, Twitter and Instagram are necessary and on the rise, but it's slowed. Twitter added 31m new users in the last two years, Facebook 476 million, but both Whatsapp and Messenger have added more than 500 million users.
What's my point?
Firstly, you might need to review your social media strategy. Yes, build in the big platforms but consider investing budget into a nimble, research- and response-led social media process where you are primed ready to engage with new channels, new bloggers, and using new messages. For example, there's a growing push to connect with micro-influencers, the people who have 2,500 followers rather than millions. They're more authentic, likely to be more engaged with their followers and more accessible.
Secondly, if you're using social media for research, you might need to take the insights you form with a pinch of salt. It's that echo chamber again – the Twitter feed that told you Brexit would never happen? It's based on your preferences. It's likely that for your brand, the most impactful influence will come at a smaller, more tightly targeted and probably changing level. It's not easy, but it is effective.
Of course for our lives in places like Suffolk this is good news. People are hunkering down and valuing their communities, and as a county that offers its people strong community behaviours that simply underscore the value of our way of life. But it does mean that you're going to have to find ways to engage with your community of customers that are, in some ways, rather old fashioned.
It is good, of course, that digital marketing has allowed you to become much more selective about who your brands target and to track the results of your work in real time, giving you much more power over your campaigning. However, the challenge comes from this passing a large part of the ownership of your brands' reputation to its consumers, with their increased direct access to your brand and its platforms causing a shift in the balance of power. Although brands can influence their reputation through their actions, consumers are alert for inauthenticity, brush-offs or slacking – and sometimes people are just mischievous. This new world calls for a new perspective on targeting consumers, with deeper and more personalised understanding of people's lives, allowing your brands to meet them on their own turf, in their own language with a good handle on their needs, motivations and concerns.
From global juggernauts such as Coca-Cola to Government, brands are all looking for ways to understand customers better. Research increasingly demonstrates that both understanding and influence happen more effectively the closer to a consumer's comfort zone you can get. In its 2016-17 Communications Plan, the Government acknowledges this shift, saying: "Trust in branding increases when delivered in a local context." The other advantages of community-based interaction include risk limitation, with brands' chances of hitting target – and not launching with a misfire – being increased by well targeted research within a focused community. With that comes effective use of budget, efficient use of resource, and the opportunity for great return on investment.
What is more, many of the most transformative actions take place within hard-to-reach groups, which are again far more accessible through genuine community understanding than any other means. Incidentally, a hard to reach group can as much be the super-wealthy as it can the more traditional meanings of the phrase. The reality of the matter is that digital marketing as a route to researching and communicating with the market is a useful tool, but it's not the only tool and, as I've explained, its very easy to misinterpret. In fact, Facebook's new manifesto in response to the criticisms that have been levelled at it demonstrates a deep desire to support traditional, tolerant and empathetic communities – effectively turning the platform back out into the real world.
And Spring has generated a programme called Hyperlocal Everywhere that is designed to help people really get to grips with communities. We have also launched a national network of regional communications agencies, called the Hyperlocal Everywhere Network, covering every part of Britain, which has already found its way on to the government's communications framework. It allows public sector organisations and brands delivering national campaigns to focus separately on clearly distinct communities rather than trying to deliver a one size fits all campaign.
This comes from my own early agency days, when I worked with Nomura to create tailored marketing strategies for the sell-off of Ministry of Defence housing units. These were on military sites across the UK, sold for 20% less than market rate to eligible community members. I originally referred to this understanding of community influence as 'the power of the Rotary Club'.
The idea is that influence in communities, whether they are geographic or demographic, comes not just from the elected and high-ranking, but also from the people who, through character and connections, are the lodestars of their own groups. These are what might be called early adopters or thought leaders – and they are as likely to be bar staff, nursery assistants and bus drivers as they are priests and politicians. Communities trust these people, valuing their opinions and so they present brands with an unprecedented opportunity to gather understanding and disseminate messages with maximum impact.
What's also clear is that from one community to another, hopes and fears may be completely different – even if, by standard research categories, those communities are very close to one another. In order to understand and tap into what influences consumers at a hyperlocal level, you need to uncover the needs and motivations of a small community, its real leaders, the language in which the community speaks and the platforms through which it communicates with its members.
When businesses are able to access and use this data, it creates a strong platform for any consultation process, marketing campaign or communications programme. If you work this way, your aim would be to capture the outcomes and organisational impact of hyperlocal marketing activity, demonstrating behaviour change as a result of your work. This cannot be achieved through just desk-based research – by necessity the data must be on-the-ground, face-to-face and personable. In fact, it is a pleasantly old-fashioned solution to a rather modern shift.
And the reason why this is a successful approach is that it is widespread, uncovering the hive of small, highly individual communities. It's about full engagement with real people in their own territory, in a way that can prepare the ground for fundamental change at grassroots level.
When Spring was appointed by New Anglia LEP and Arts Council England to raise the profile of Norfolk and Suffolk as a world-class cultural destination, we used our Hyperlocal Everywhere programme to identify the lodestars that would carry a new tourism brand for the region and use it to mobilise a bigger, broader audience. More than 50 cultural organisations now carry our Look Sideways – East brand with pride.  This has enabled them to evolve their communications, work together, develop new product and build their markets to achieve a 15% growth in cultural tourism in the first year of the campaign. The results of effective, ongoing hyperlocal activity provide powerful insights for marketing briefs and business growth strategy with an influence on everything from advertising to PR, staff engagement to CSR policies.
The approach has also been used time and time again by public sector organisations and others who need to influence behavioural change, deliver outreach or canvas opinion in a way that generates honest responses. For construction and energy businesses, for example, it is an effective way to meet their planning obligations.
Whether you deploy this or more traditional research methods, now is undoubtedly the time to put your energies into unearthing this level of insight. People power is here to stay, and the better you understand communities and demonstrate respect for their behaviours, the more relevant and successful you will be.
So to summarise, my advice to you is this.
Remember that your preferences turn your social networks into a place that simply reinforces your prejudices
Note that younger social media users are getting better at hiding
Don't rely on the big networks for research or marketing – work hard and balance them with smaller networks and different media
When you're making an argument, show people the other side of it too
Define what makes you special by balancing your business's purpose with your audience's needs
There's no quick way to digital glory – it's getting more fragmented by the day and you're going to have to put the hours in
If you're trying to influence with a community, look for people with face to face influence and target small networks as well as large ones
Get up from your desk. Get out into the street. Sit with the people you're targeting and listen.
And of course, if you know you need change and it feels like Everest, chat to Simon or me.  We'll help you make it.