Booja-Booja
Multi-award-winning producer of organic truffles and dairy-free ice cream. Their 'free-from' credentials belie the extraordinary depth of flavour and luxurious texture. A real treat.
SPRINGER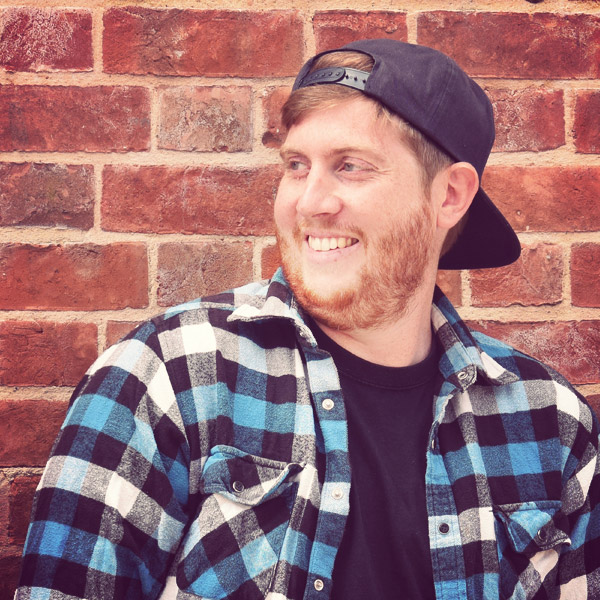 CASE STUDY
CLIENT Booja-Booja
PROJECT Website: get virtually plunged into flavour
A sumptuous website for this luxury brand
view project
Blog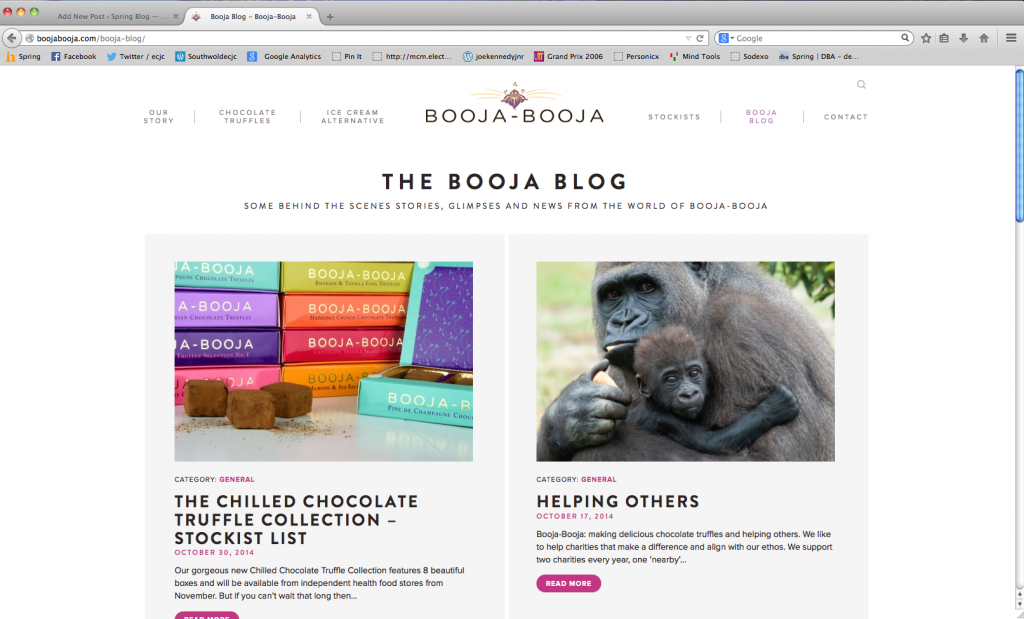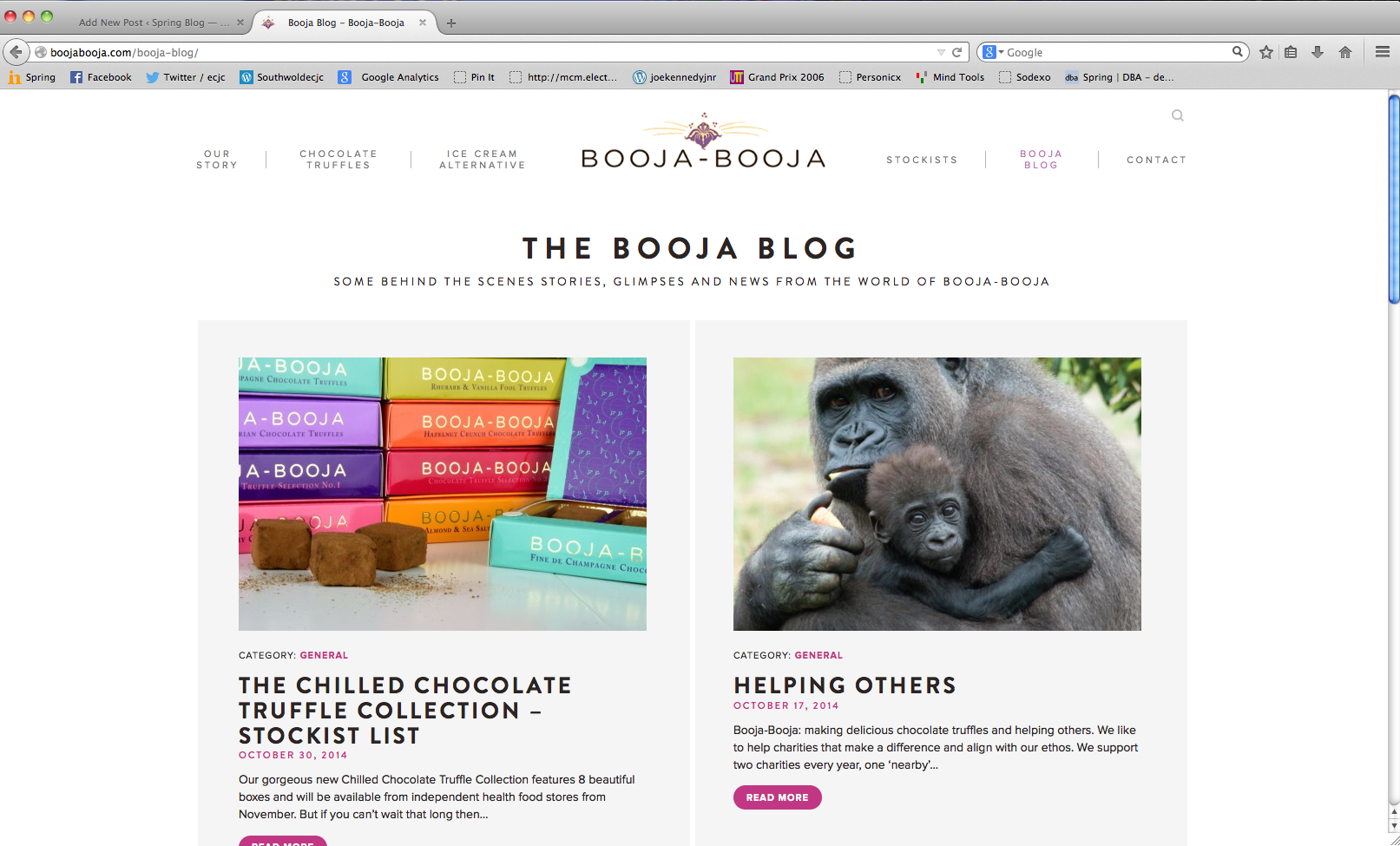 03/11/2014
We have just launched a yummy new website for luxury chocolate brand Booja-Booja. BoojaBooja.com is a celebration of the brand's unique combination of ethics and exquisite flavour. Founded on the understanding that 'free from' need not mean sacrificing flavour or luxury, Booja-Booja chocolates and ice creams are dairy, gluten and soya free – not to...