Look Sideways-East
Arts Council funded, multi-stakeholder driven, cultural tourism development programme. Bringing arts and tourism organisations together in the East of England.
Blog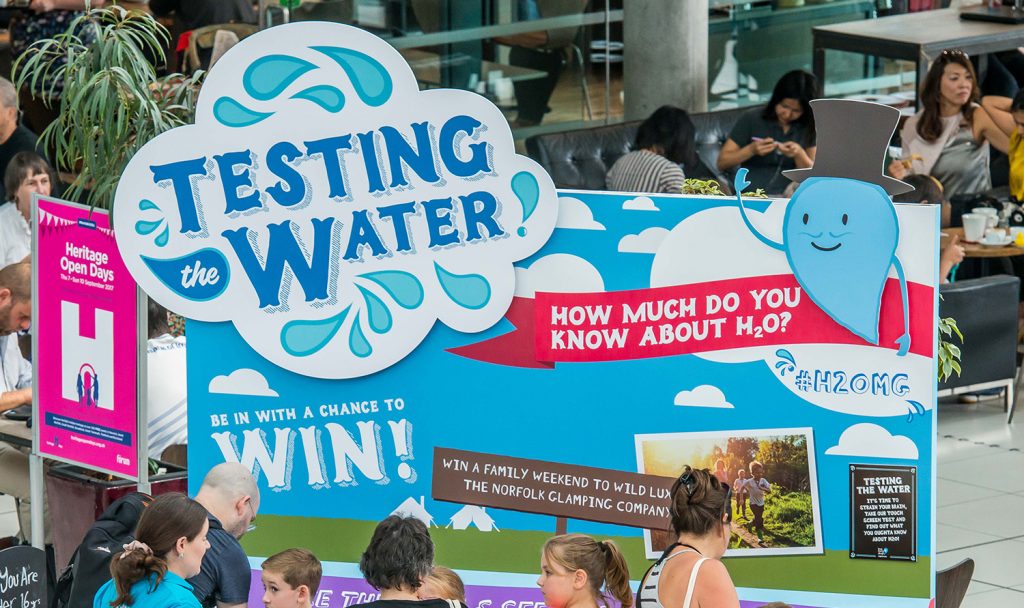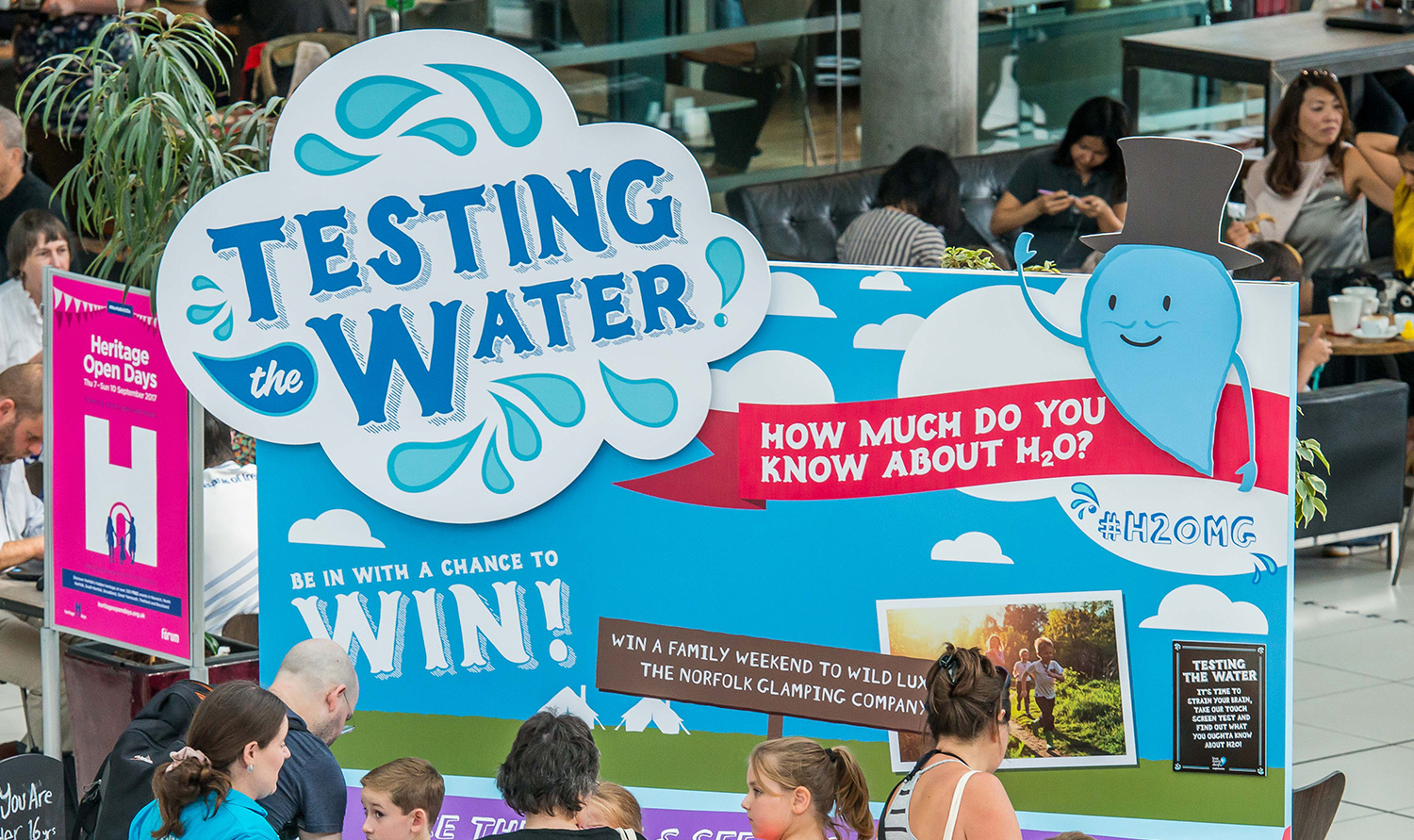 19/11/2019
We have a request. When you brief Spring, would you please set us an ambitious goal? We relish the opportunity to aim high. When Anglian Water tasked us to engage 8,000 people face-to-face with water resilience, we engaged 21,000 people instead. One public sector client has employed two more people to handle enquiries generated by...
TESTIMONIAL
Spring are swift thinkers, keep up the pace and deliver beyond the brief. They have developed our resources, networks, tools and, more importantly, our thinking.
CASE STUDY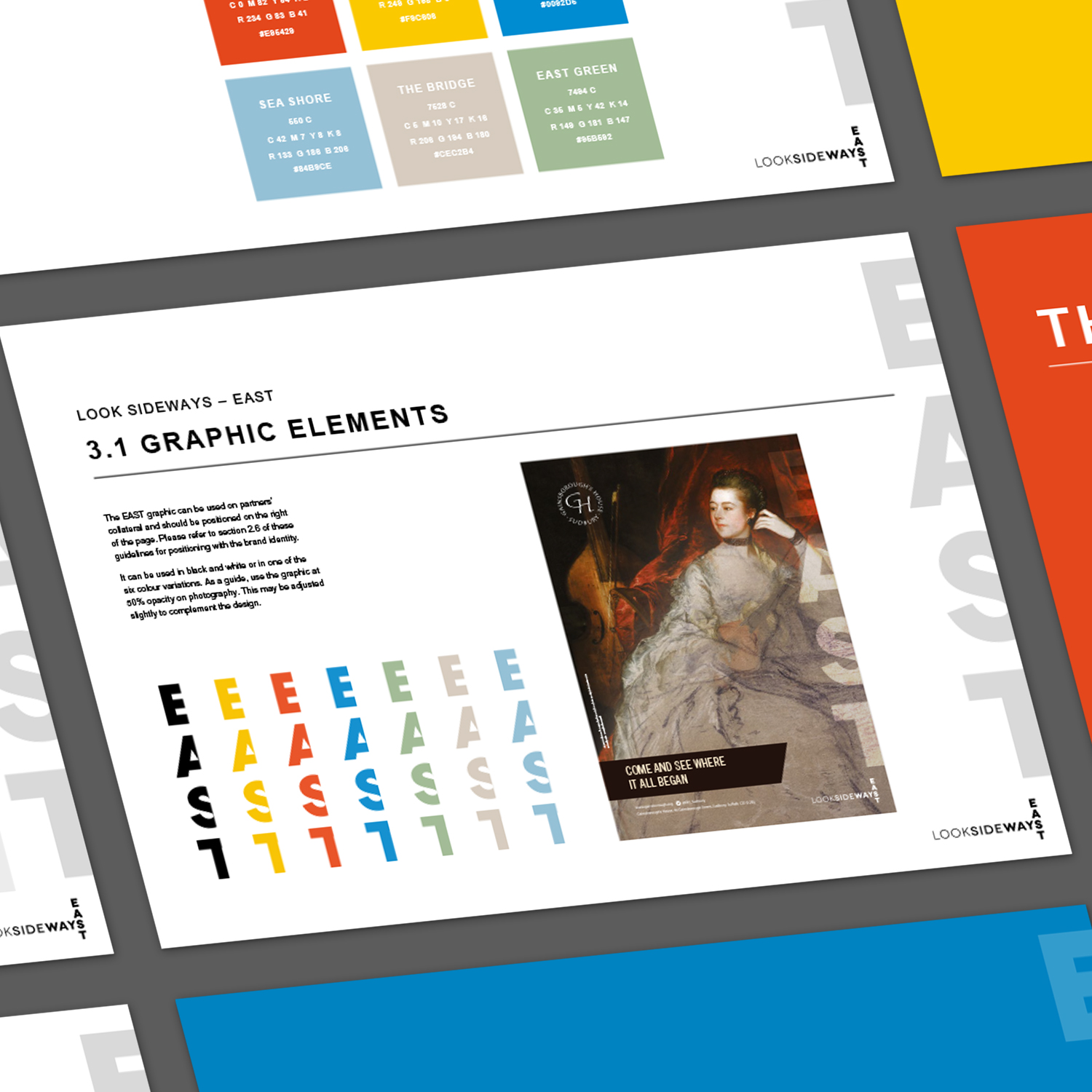 CLIENT Look Sideways-East
PROJECT Brand: Look Sideways-East
This brand identity allows partner organisations to be associated with the region's arts offerings.
view project
CASE STUDY
CLIENT Look Sideways-East
PROJECT Design for Print: It's all here
Seasons highlights in a beautifully designed handout
view project
SPRINGER
Blog
06/06/2017
As summer approaches, the East is gearing up for another season packed with world-class cultural events. Spring's cultural tourism project, Look Sideways East, has drawn together its cultural highlights for the summer, bursting with must-see festivals, exhibitions and events for visitors from both near and far, and we thought we'd share them. Here in the...
Blog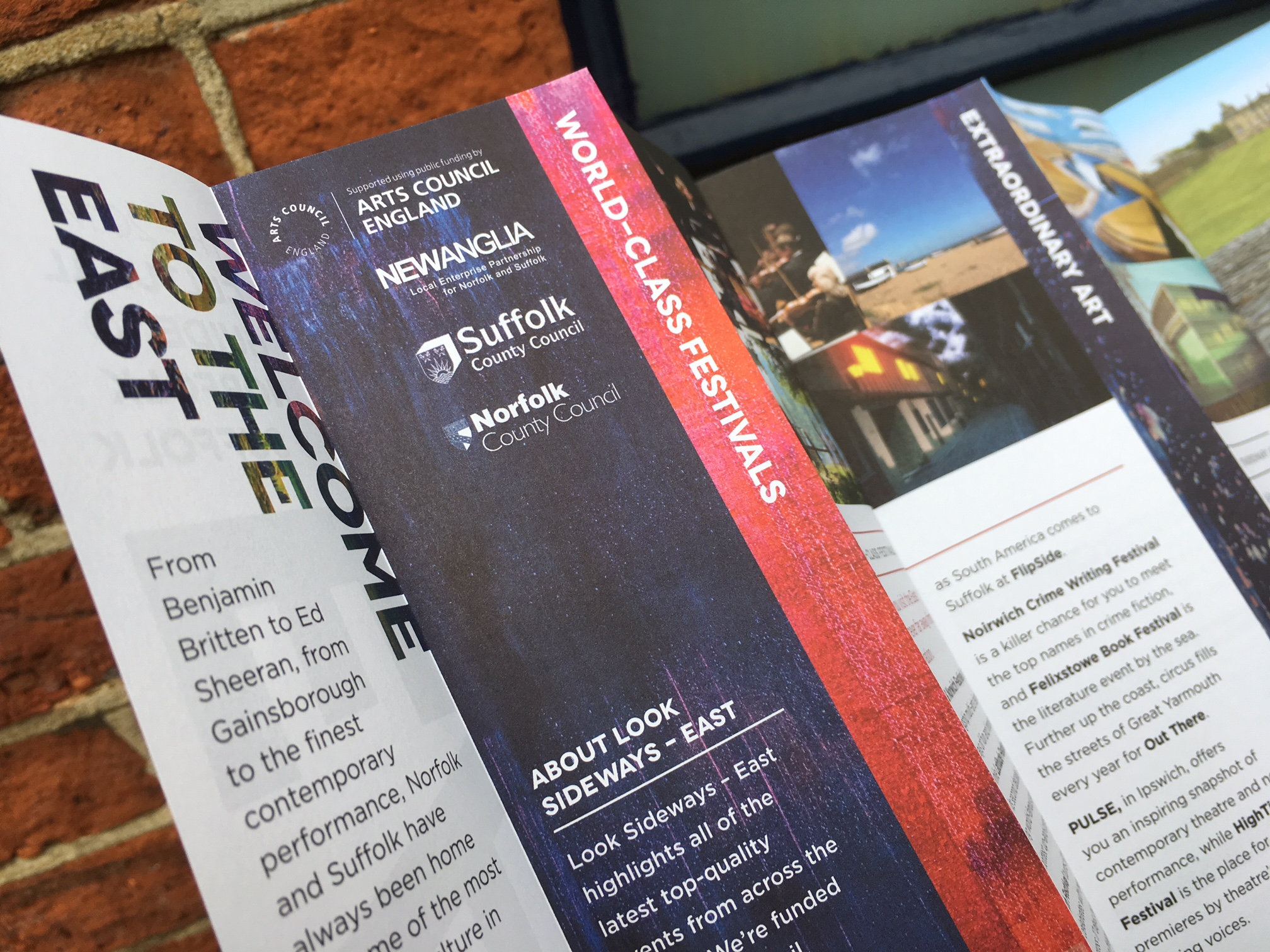 10/04/2017
Entering the next stage of the Arts Council England and New Anglia LEP-funded cultural tourism project, the Look Sideways – East 2017 Cultural Highlights guide is back from the printers and looking fab. The brand that launched last year is growing and thriving, and this year's guide bears testament to the ever-growing profile of the...
Blog
08/03/2017
Spring's Look Sideways – East cultural tourism project has just secured three more years of funding from Arts Council England. Brilliantly, the funding will develop and sustain the success and positive work we've done since the project launched in 2015. Together with further contributions from Norfolk and Suffolk County Councils and the New Anglia Local...
Blog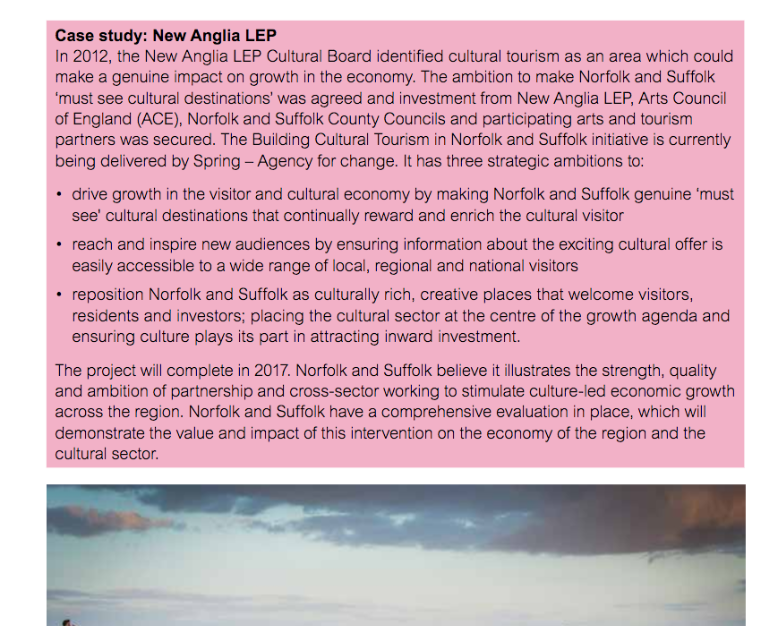 08/07/2016
This week the LGA was discussing devolution at its Bournmouth Conference, and Spring's Look Sideways – East cultural tourism project was providing grist to the mill. The needs of local tourism strategy – infrastructure, skills, talent retention and access to opportunity – are often also the drivers of a desire for devolution, and so exercises...