We've previously mentioned the recent launch of the East's new Cultural Strategy, Culture Drives Growth.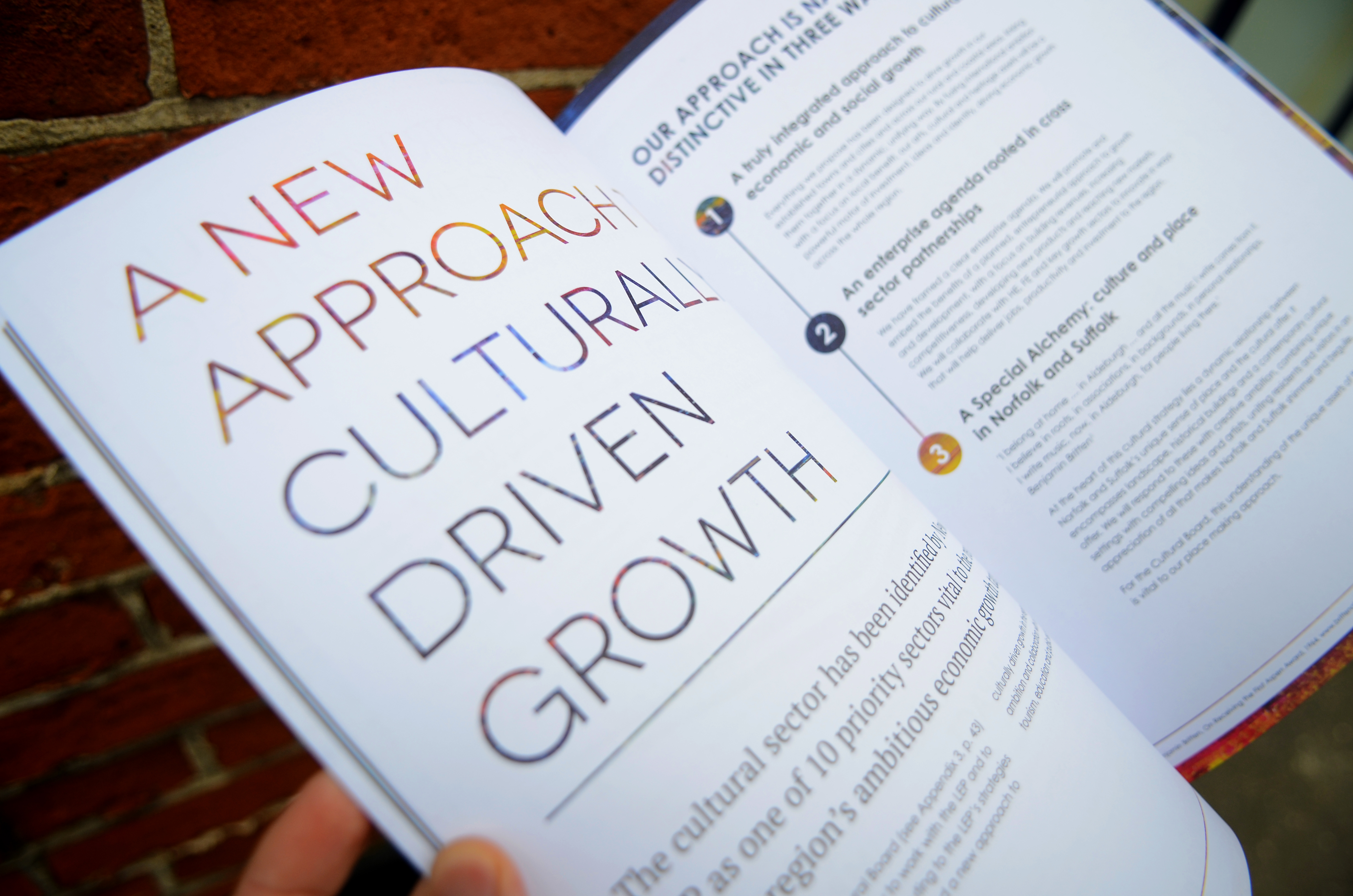 Spring donated the design of the strategic document because we recognise the importance of a strong cultural sector to our regional economy. We wanted to create something different to the usual strategy documents gathering dust on forgotten shelves. We wanted this to be an active piece of print that people regularly go back to over the years to check in on the action plan. We wanted this to be an impactful statement, mirroring the strategy's bold aims.
The brief for the strategy stated that "this is not traditional Norfolk and Suffolk – it's bold, brave, creative Norfolk and Suffolk – the home of creative pioneers – this is aspirational. This needs to look and feel like something that everyone is proud to hand to colleagues around the world, in London and New York."
Images of cultural activity speak for themselves, so we've placed large images throughout the strategy to capture the diversity and quality of the offer here. From world-premiere performances to professional training across numerous artforms, we wanted the real stars of this strategy – the arts, culture and heritage of the East – to speak for themselves.