Spring has rebranded warehousing and distribution firm Debach, to celebrate nearly forty years in business and demonstrate its vision for future growth.
This much-respected company has been making its presence known on the Haven Ports of East of England – and much further afield throughout Europe – since it was launched by Bill Kemball in 1976.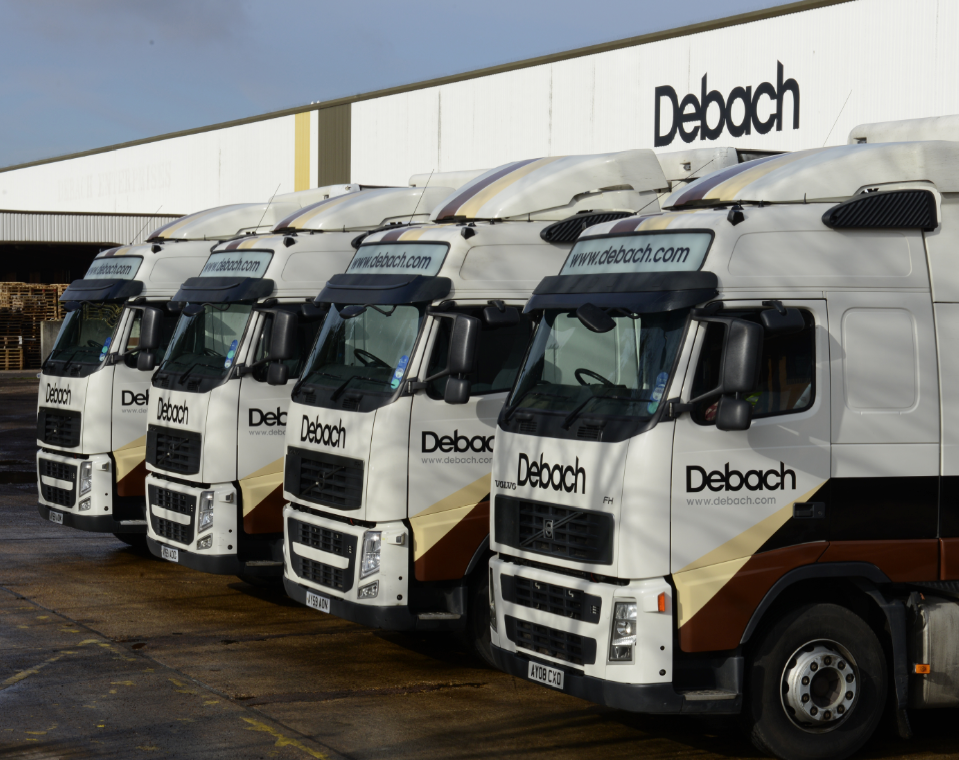 Springing from its beginnings in agriculture, Debach diversified into commercial storage in the 1980's and now, under the direction of his daughter, CEO Bee Kemball, operates a successful high-tech, eco-conscious business.
Their 75,000 sq ft warehousing and distribution hub, just ten minutes from the Port of Felixstowe, is powered by photovoltaic panels. The radio-frequency wired warehouses generate live stock information for instant updates. Debach's fleet of trucks is fitted with fuel-efficient Euro 4 or Euro 5 engines.  Such green credentials earned Debach a silver award in the 2012 Suffolk Carbon Charter, and the company will be aiming for gold this year.
Debach's people matter too. In fact, the first action the company took, having decided to relaunch their brand appearance, was to talk to a cross-section of their 100 staff. What came out of these conversations was a strong work ethic, pride in the company's reputation and ambition to offer a truly great service to Debach's customers.
The new brand look embraces much of what is good about Debach's history – its strong sense of team, its roots in the Suffolk land, its family ownership. Spring has simplified the logotype, creating a clean, modern style; and brought in character and brand story through the use of illustrations.
These silhouette images set out Debach's activities and facilities, and have been applied across the fleet and the company's digital and traditional marketing materials.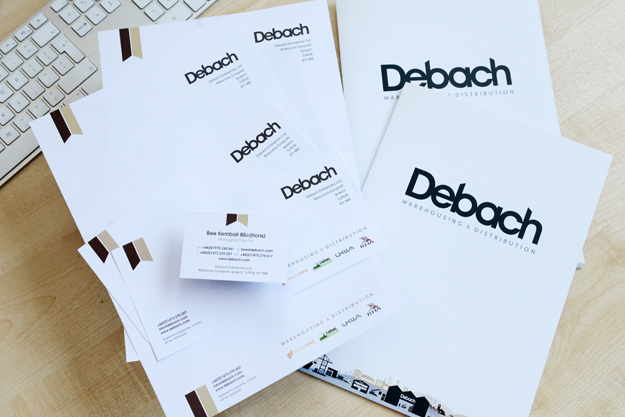 Bee Kemball is delighted to welcome in the new brand look.
"We are growing and have a clear vision of the future for Debach – really building on our reputation of good service with investment in technology, efficiency and training.  This new look is a clear demonstration of this vision, and it's given everyone in the company a renewed sense of pride in the job."
The brand is already visible on Debach's warehousing and some of its fleet, and will continue to roll out across uniforms, vehicles and communications materials throughout early 2013.