Sweden's well deserved victory in Eurovision was a vote for design.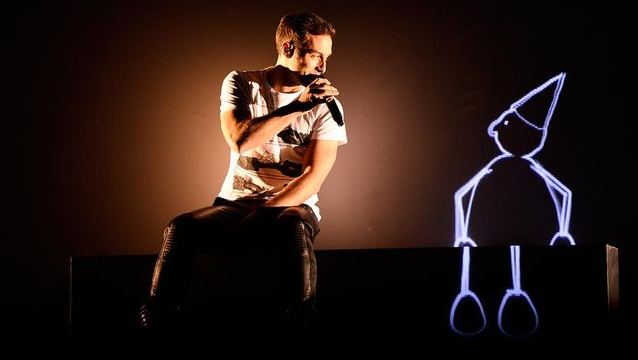 Mans Zelmerlow's stage partners of stick men, lighter flames and butterfly wings were projected onto the stage (and Zelmerlow) throughout the performance. The black and white colour palette was shot through with red, and lighting was used to deliver emotional punch. The film had taken months of preparation and it was a stunning break from the norm.
Eurovision is the ultimate light entertainment for its viewers, but for the performers the pressure of performing live in front of one of the largest audiences for any TV event must be collosal. Sweden's song gave Zelmerlow the additional pressure of precision choreography with the projected graphics.
The song was pretty good too, but without a doubt it was the design led approach that won the contest.