Lynton and I were honoured to be asked to take part in Debenham High School's Diversity in Careers Week. Over 45 students attended our presentation. A group ranging from year 9 students who are just picking their GCSE options, to year 11 students about to move on to sixth form or college.
We talked about the type of work we do at Spring, the different paths we each took to get our jobs, and the skills we needed along the way.
To keep everyone interested (and awake!) we included some interactive elements in our presentation. A 'guess the logo' game and a task asking them to spot the hidden elements in the Fedex and Amazon logos got them interacting and asking questions. And a drawing game gave them a chance to get creative.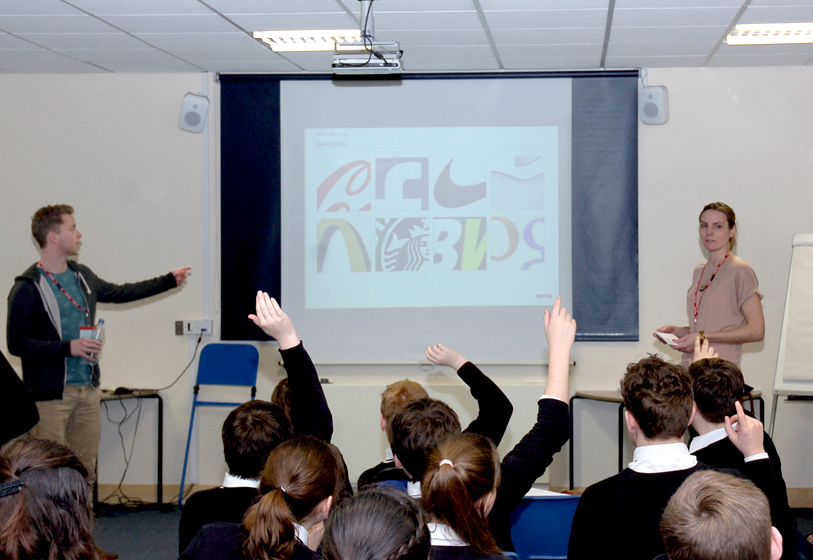 Kevin Voller, Careers Advisor at Debenham High School said "All the feedback we have had from the students has been good and they all say they know much more about the area than they did before".
We both enjoyed the chance to share our experiences of the industry with the next generation, and (hopefully) to make the decision of what to do next a little easier for them.