I can't call myself a football fan by any stretch of the imagination, yet I have been struck (no pun intended) by the deep rooted commitment shown by supporters of Boston United Football Club and their enthusiasm for plans for their new stadium.
Not only will the new community stadium provide a much-improved home for The Pilgrims, it will help secure the club's future financially, in an era when many football clubs are struggling to survive.
It will also house BUFC's fantastic community and education programmes, which engages with over 11,000 adults and children every month, through 11 community football teams; cheerleading and dance teams; and community coaching, amongst other initiatives.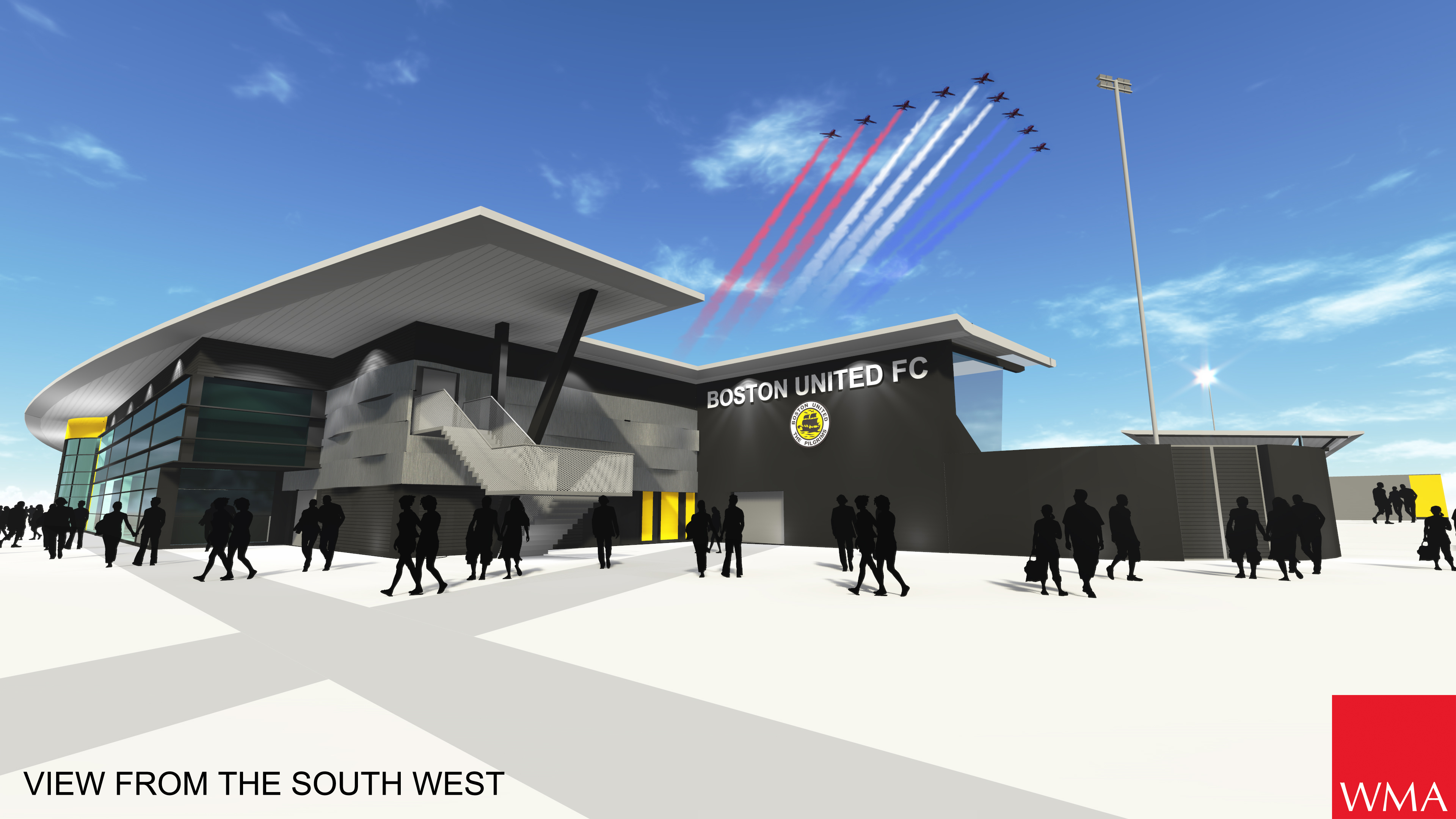 After going into administration voluntarily in 2007, Chestnut Homes' David Newton and Neil Kempster, took the reins at BUFC and managed to take the club out of administration two years ahead of schedule. Trading losses have been reduced year on year, however with the lack of income generating facilities at the current ground, and with the lease expiring in January 2018, there is an urgent need to resolve the ground situation. They are therefore intent on developing the plans for the new stadium in collaboration with the fans, who are the heart of the club and have remained loyal throughout.
Spring has been engaging the Boston community in consultation on plans for Q1, a wider regeneration project which the stadium will be part of. During this process, the football supporters have made it abundantly clear not only how essential a new community stadium is to house BUFC and it's variety of programmes, but also how it will be a real symbol of progress for the club.