Spring are very happy to have been working with Essex County Council on their first drive to raise awareness of Therapeutic Fostering and to increase recruitment of these highly-valued foster carers.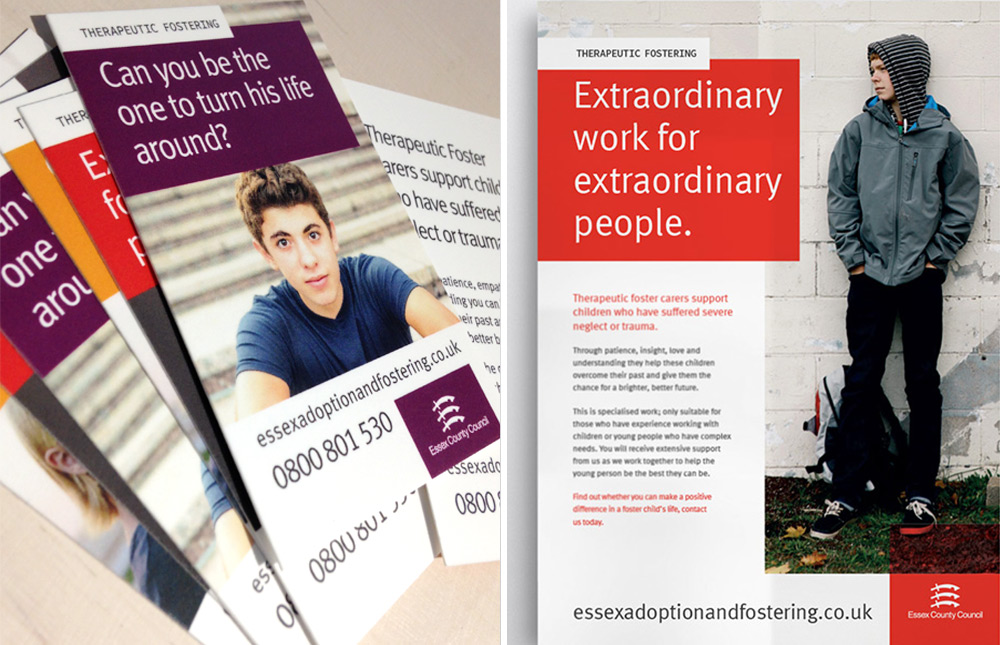 Therapeutic Foster Carers specifically work with children who have suffered severe neglect or trauma and who require an additional level of care and attention. Having already worked closely with ECC on their successful mainstream foster care recruitment drive towards the end of 2016, we were excited to have the chance to take our work with them further.
The project has been split into two phases.  Phase one has focused on building awareness of what a Therapeutic Foster Carer is and what they do, and on a call to get potentially suitable candidates to attend a recruitment event – which took place in March – where they were able to find out more information about becoming a Therapeutic Foster Carer.
Rolled out via online digital ads across Facebook and LinkedIn, we have also created assets to support the ECC team.  Pull up banners, flyers and merchandise have been designed to use at events and website content has been updated to provide more in-depth information about the vital role of a Therapeutic Foster Carer and to ensure consistency off and online.
Carefully monitored results from phase one will inform phase two of this project and will allow us to focus in further on our approach.
We are really looking forward to seeing the results that we get with this particular campaign.