Laura, Simon and I popped over to Rabat, the capital city of Morocco, at the end of last week to finalise details of Spring's commission to create Morocco's tourism marketing for the UK, USA and Canada until 2018.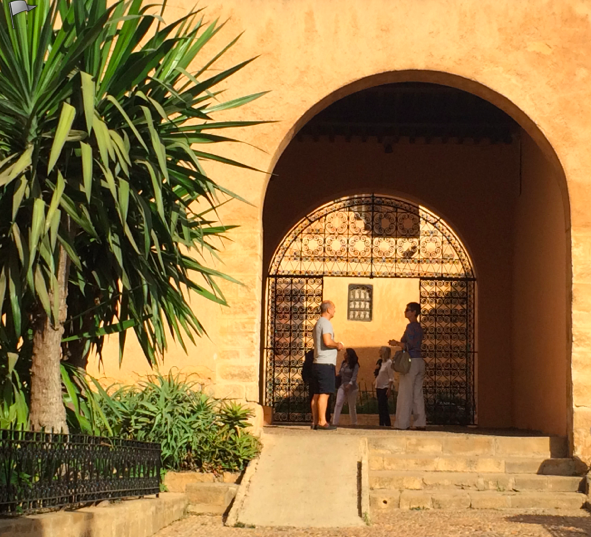 We met our London contact, Jamal Boujrad, at Casablanca; and as we had just missed the train to Rabat he called one of his brothers to drive us there. This was our first taste as non-tourists of the kindness of Moroccan people, embedded by the cultural tradition that families must support those less well off through financial and other donations throughout the year.
We stayed in a small Riad called Riad Kalaa, since despite this being a business trip we were keen to soak up the authentic Medina atmosphere. Both the Riad and Rabat itself are wonderful: Rabat is a real locals' city, with its Souk catering to Moroccan people first and foremost. Rabat is also home to King Mohammed VI, Morocco's young and far sighted monarch,  whose impact can be felt across the city.
Our full day of meetings, largely carried out in French, allowed us to meet the full team in the Moroccan National Tourist Office, including media, communications, exhibitions and digital. Amongst those people present were Nadia Snoussi, the Communications Director, Salma Sebbar, Senior Media Manager and Amine Boughaleb, Director for UK and Ireland.
Of course our flying visit allowed us a good opportunity for sight-seeing too – we enjoyed exploring the Kasbah by the sea, the exquisite Mausoleum and the Souk. I was of course delighted with the abundant cat population, and we all took full advantage of delicious Moroccan food. Laura's daughters are now the proud owners of golden slippers, and my cooking will benefit from the kilo of garlic we acquired.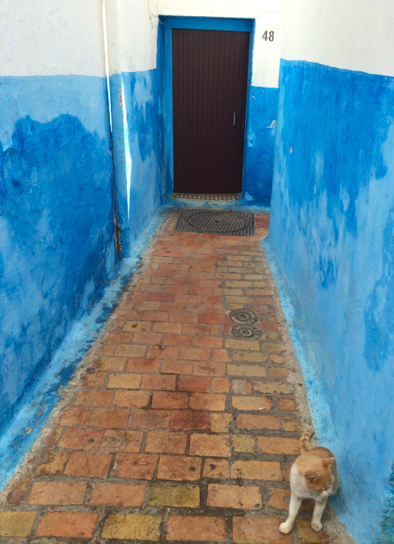 Over the next three years, we will be extending the Spring Cultural Expansion Grant to include a Moroccan trip for every Springer. We will cover travel and accommodation for a short break, to allow everyone at the agency to get to know this wonderful country. It's a great opportunity for them to get under the skin of the project, benefit from our commission for Moroccan tourism, and add value to our work.