Creative Director Glen shares insights to a project he's loved working on in the latter part of 2020 – and the unexpected perks of lockdown.
Plus we get a sneak peek of a surfboard collaboration that's fuelling his out of office creativity.
I've been working to create a unique brand for the West Suffolk College degree offer.
After speaking to the project team and the Executive Dean Dr Chris Meredith, and using research and insight provided by existing and previous HE students, we established the importance of the support and flexibility the college offered to its students.
Many of its students are coming back into education after some time away bringing up families, caring for relatives or initially thinking HE wasn't for them.
The pastoral care at WSC is rated very highly and is a real priority for the all the team, so we wanted to create a brand narrative both visually and through language that would reflect this.
So US was born, a celebration of facilities and student togetherness to achieve the impossible.
The USWSC is still in its infancy and we're all really excited to be custodians of their brand and be in a position to deliver on its beliefs and drive to help the people of Suffolk achieve their goals.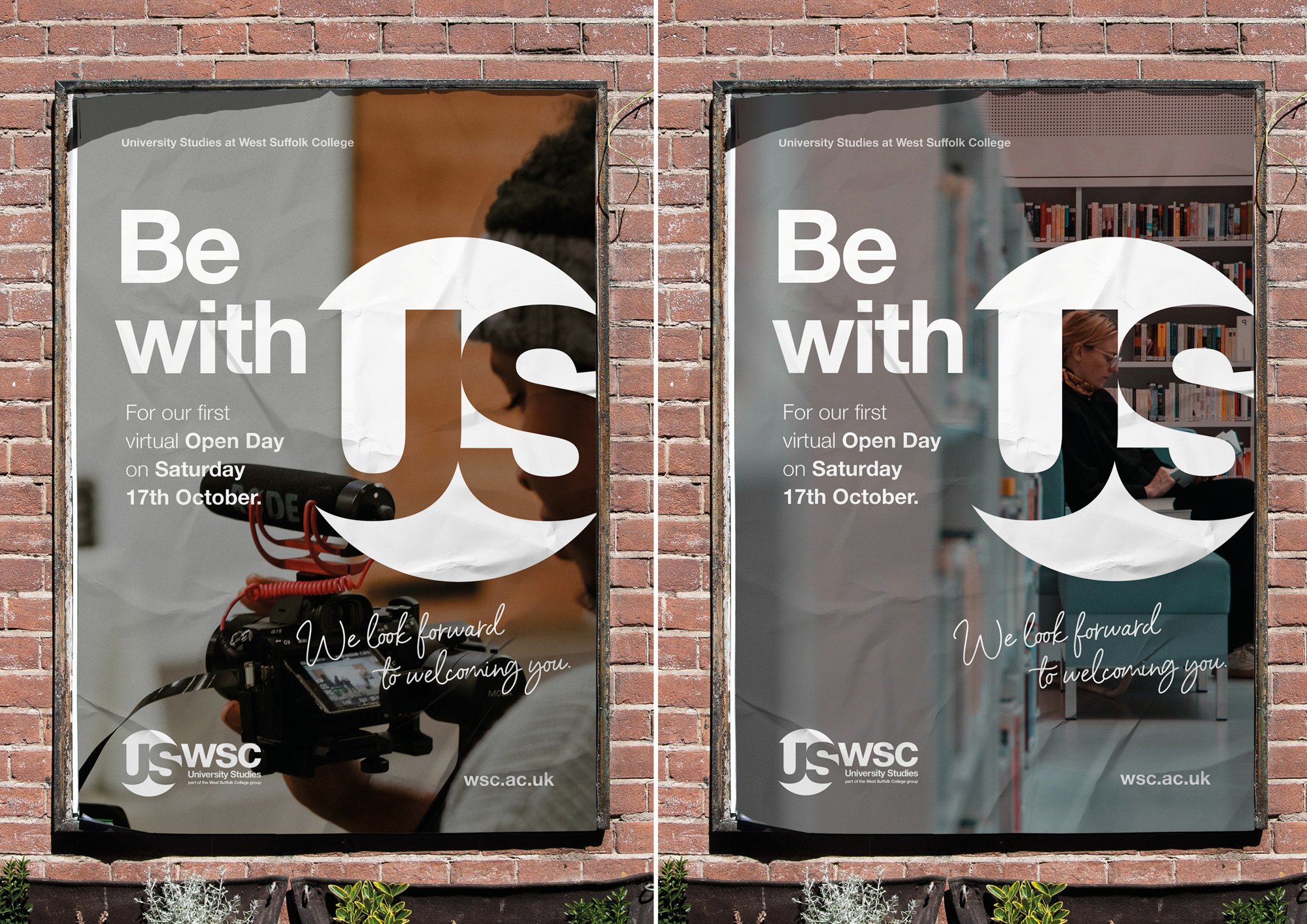 Open day attendance rose by 500% resulting in a number of applications pre-Christmas which has never happened before. Due to Covid it was the first virtual open day they had held.