I recently had the privilege of taking part in a lecture series entitled "Life after Lectures" at University of Suffolk. I thought it fitting to call my presentation 'Hired Education', as I would cover what I have learned and experienced during my first year in the creative industry.
This series of talks from creative directors, freelancers, illustrators and myself (an alumnus), was organised by Course Leader Nigel Ball for final year BA Hons Graphic Design and Illustration students. As it was not that long ago I was in their position, I understood the curiosity and perhaps anxiety about the jump from graphic design student to junior designer. My aim was to inform and hopefully inspire, as the transition is very much a learning experience.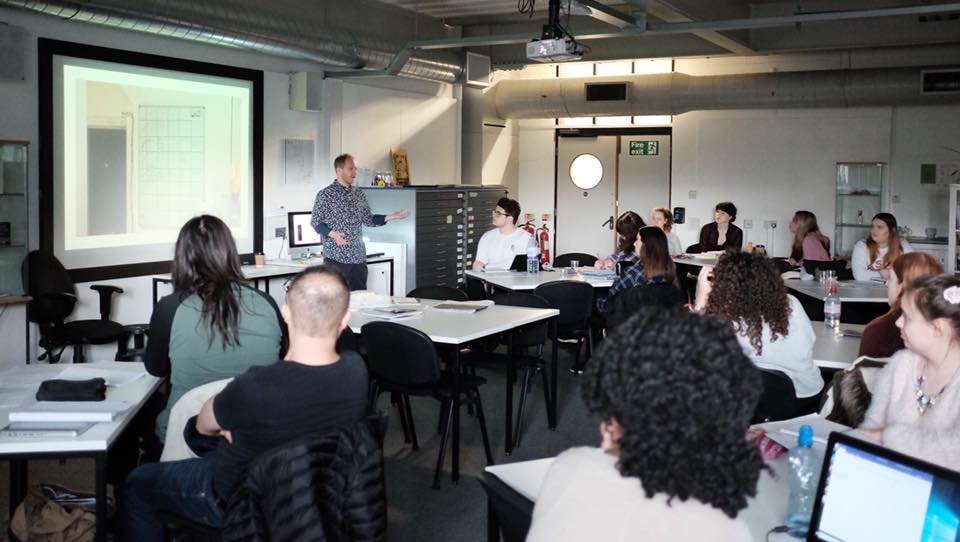 I began with an overview of Spring, and explained how various team members contribute to a project. I displayed some of the work I have designed, starting with MH Goals, which covered website panels, social media banners, emailers, numerous print ads, their latest catalogue and exhibition displays. The catalogue in particular was an insight into print processes as I had visited Micropress with our client before the final print run.
My aim was to show the variety and breadth of a designer's work needed for just one account, and note the education that comes with those experiences. Alongside design skills you also need time management, the ability to prioritise work, communicate with team members and clients – the list continues indefinitely! All aspects I had experienced at university, but I would say a graduate can expect to continue developing during their first year as a junior. I know I have.
I was proud to show off Spring's recent work for Anglian Water – the H2OMG fair – which has brought home our first Drum Cream Award. One of my contributions to that project was 'Beat The Bog', which was ideal for demonstrating to the students the importance of creative thinking, and being able to bring those ideas to life.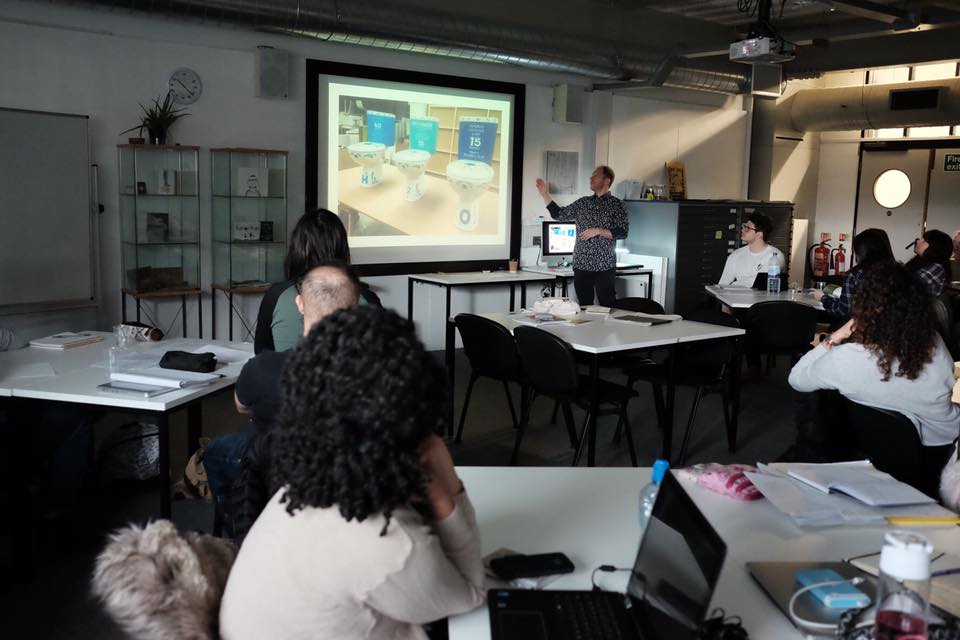 I also covered other experiences from my first year which have contributed to what I describe as a continued design education. I had been selected for portfolio Masterclasses at both M&C Saatchi and Google, having my work reviewed by industry leaders.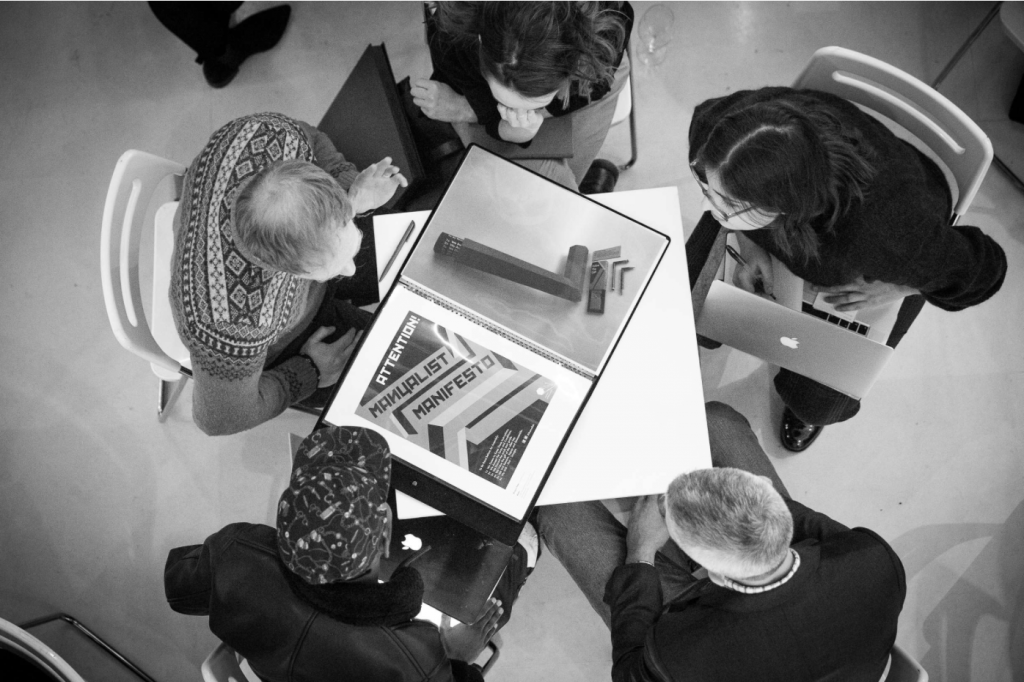 I spoke about attending the 2017 Drum Design Awards with fellow Springers and how it gave me the hunger to create something that could land us back at the Tower of London Pavilion for the 2018 awards, so when I created Spring's Christmas card I took it on with the ambition that it would become known as Spring's 'award winning' Christmas card (watch this space!)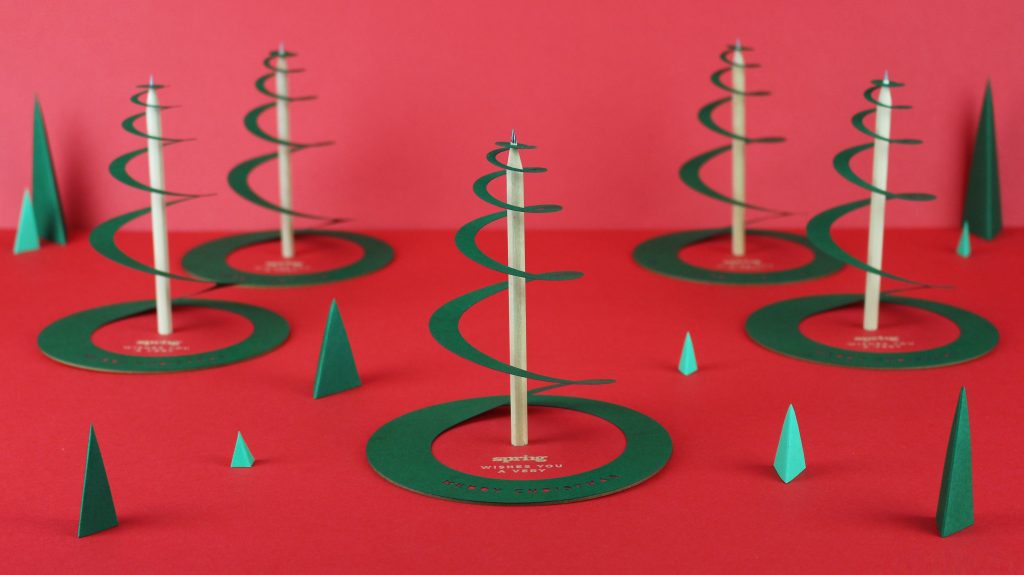 I also emphasised how important it is to continue the uni habit of using a layout pad and pen to sketch and to write down ideas, and that not all design work is on screen. No one gets more excited about a delivery of layout pads at Spring like I do! (Of course, I'm probably the reason why we've had to order more :).)
The one key bit of advice I wanted to leave with the final year students was something I heard during my time at UoS: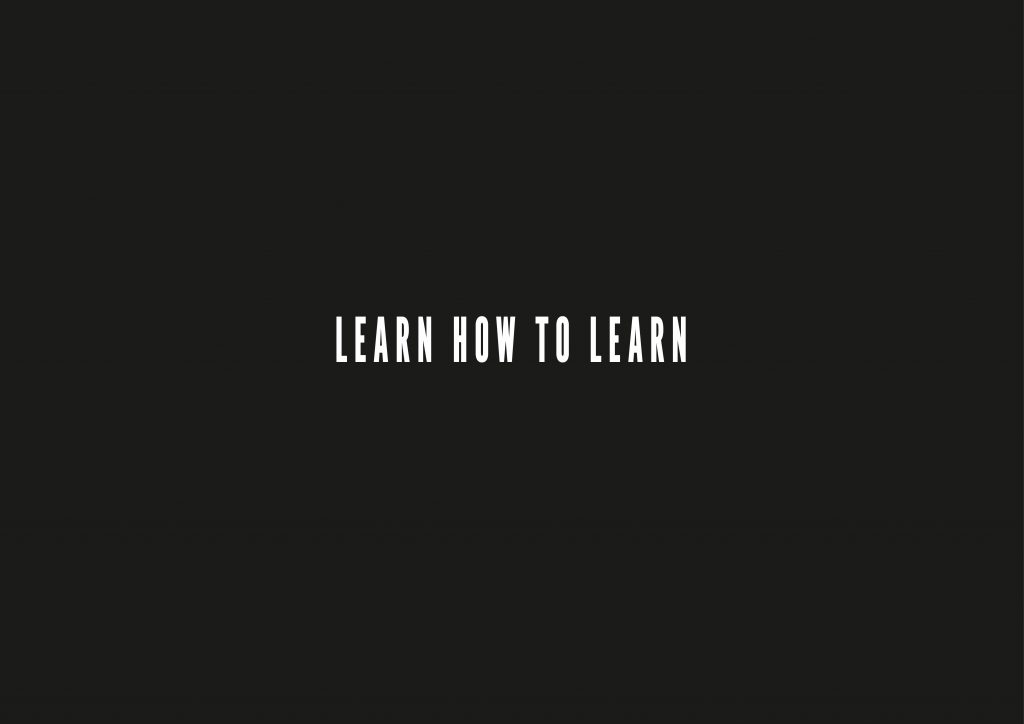 There will be things that you're great at, but they'll also be plenty of things that are just that little bit beyond your comfort zone, just beyond your technical ability, and just beyond your experience. But that's not to mean they are beyond your capability. Taking the approach that it's a constant learning experience means you'll be able to improve, to gain the skills and to gain the knowledge. You'll be surprised how much you'll grow in your first year. Graduation may mark the completion of a degree but your design education should never end.
I wish the Graphic Design and Illustration students all the best for the few months they've left to go, and look forward to visiting University of Suffolk once more for their end of year show this June!
Lecture photos by Nigel Ball.