We've all had to adapt fast to the situation, and it struck me that we haven't shared how Spring's done so. So how are we keeping our Ethos alive, delivering projects and staying positive and united?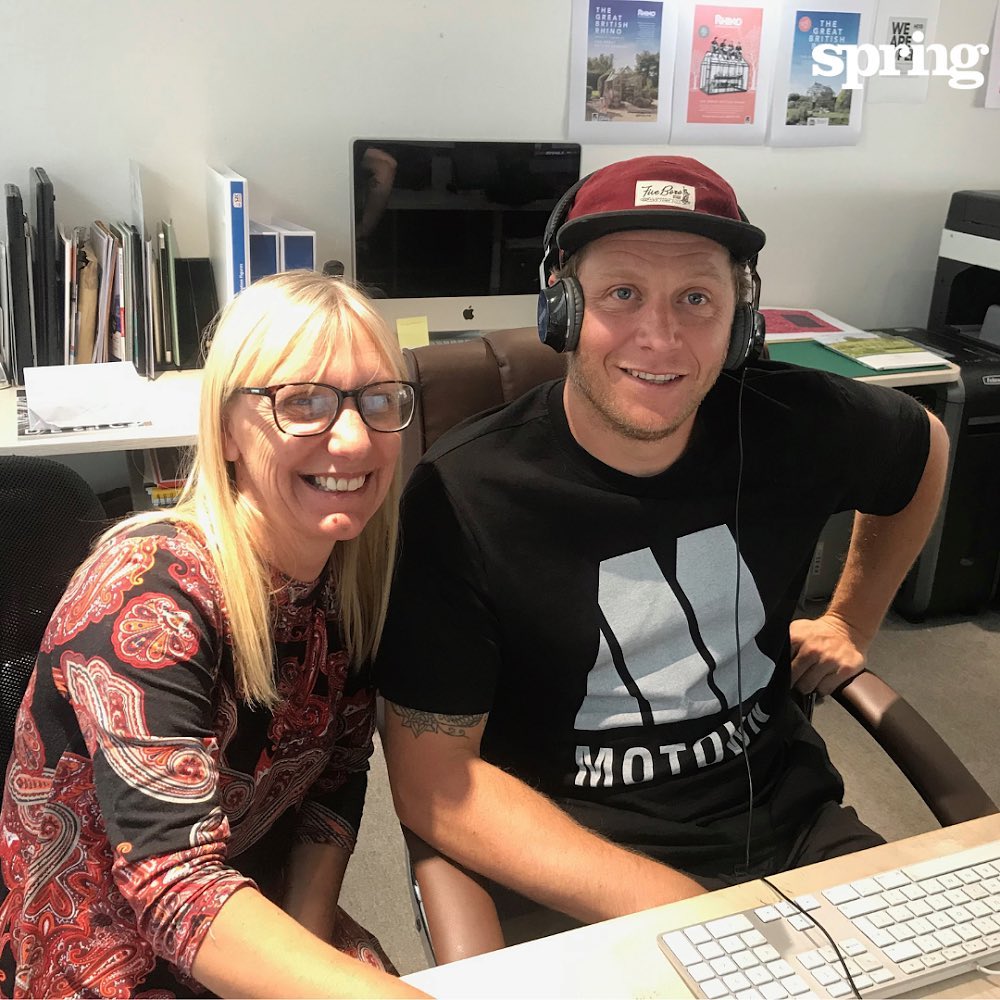 One of the greatest challenges felt like it would be maintaining our Ethos when everything was thrown up into the air. I genuinely feared that it might be the undoing of the careful work we've all put into it over the last three years. However, what proved to be the case pretty quickly was that those three years had prepared us very well for this moment.
Despite being at our homes, the agency's culture holds firm at a distance, within our team and also in our relationships with clients and partners. Some clients have sadly had to shut their doors, and we're keen to stay in touch, support as much as they need and help them navigate the situation. Others are under a deluge of extra work, so we're ramping up our work with them to meet their gap in capacity. Where suppliers find they can't operate as normal, we're nimble to solve any issues this creates.
Throughout this, we're focused on maintaining standards, thinking clearly and hitting the mark – a challenge, maybe, remotely, for a team of people that's used to each other's company.
So thank goodness for Zoom. Every day we meet to share updates amongst the team on projects, news and our state of mind. We swap tips on juggling, for those who are juggling; and keeping your energy up, for those who find themselves living more quietly than normal. We challenge each other and support each other just as much as ever.
We did furlough two permanent Springers early on, and stood down one in-house contractor; but we are keeping them in the heart of things as much as we may – they join us for the Monday zoom catch up, I'm coaching them once a week (rather than the usual, every six weeks), they've got a training plan and they join us for social events too, like lunchtime workshops. People keep in touch, as friends, and they still feel fully like Springers.
There's occasional sentiment that sweeps through the Springers. We have our moments when we say how fab it will be to be back together, in our pretty Victorian print-works studio, with all the usual camaraderie and idea bouncing that involves (not to mention the regular food runs …). I send cards and gifts to people once in a while, and our WhatsApp chats have moved seamlessly into friendly chitchat over the weekend, jokes shared in the evenings.
As a company that has a firm belief in going to see our clients, we've always travelled a lot and been acutely conscious of its negative environmental effect. One thing that will come out of this, I'm sure, is more frequent face to face chats, but often using Zoom, Teams and others, which everyone has become used to. Most of the nuances are still clear – though we only found out at our third meeting with a new client that he's 6'9, undoubtedly be the first thing we'd notice in real life! It's exciting that we can engage more closely, more regularly, without using trains and cars.
So in summary – we're strong, we're focused, we're working. If you work with us, you can rest assured that, whilst it's of course not business as usual, good things are definitely happening! And if we don't yet work together – let's.