The Unruly Pig's new website has launched today, showcasing this bold, crafted pub brand identity from the Spring studio.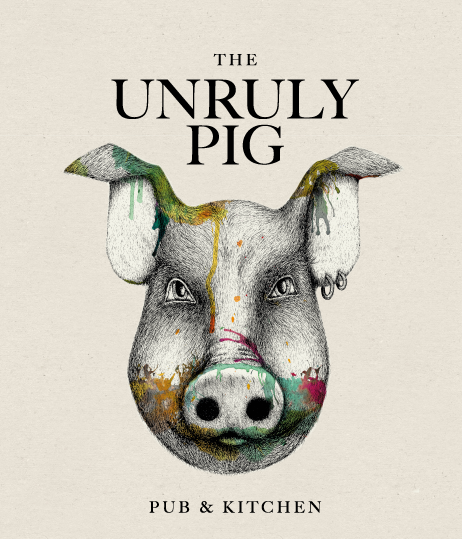 This sixteenth century pub has just re-opened with an enticing food offer, private dining and an ambitious menu. March's soft launch has resulted in a storm of praise via social media, for the food and for the innovative identity. Even Anthony Horowitz tweeted at the weekend describing the pub as 'tremendous' and 'really good'.
The beautiful pig illustration at the heart of the identity was created in the Spring studio in a collaboration between George Bennett and Lynton Wall-Palmer and is a bold statement of individuality for the ambitious business.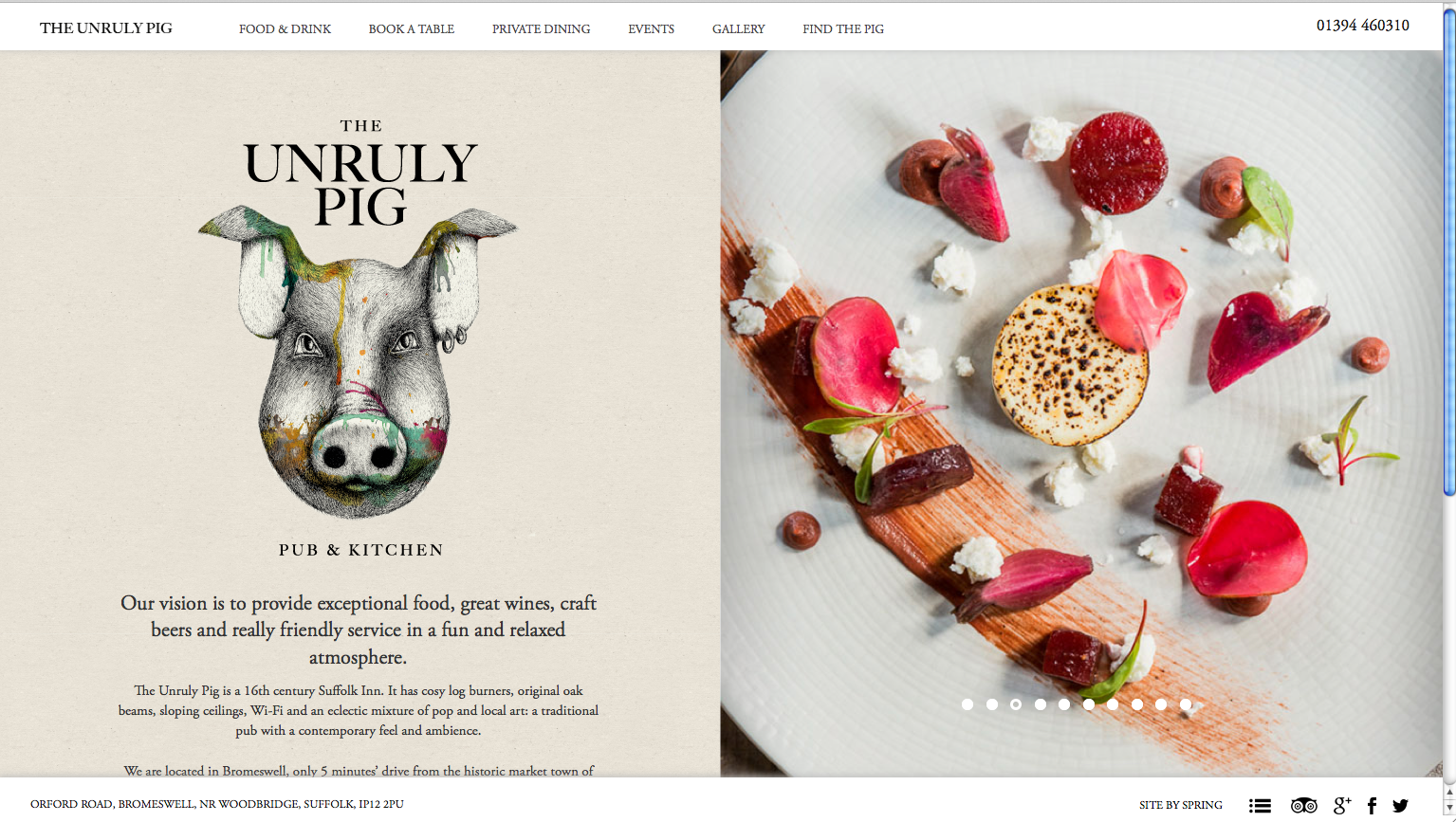 It's been deployed across the pub exterior and interior, menu and other information materials, website (designed and built by Spring) and chefs' whites.