Entering the next stage of the Arts Council England and New Anglia LEP-funded cultural tourism project, the Look Sideways – East 2017 Cultural Highlights guide is back from the printers and looking fab.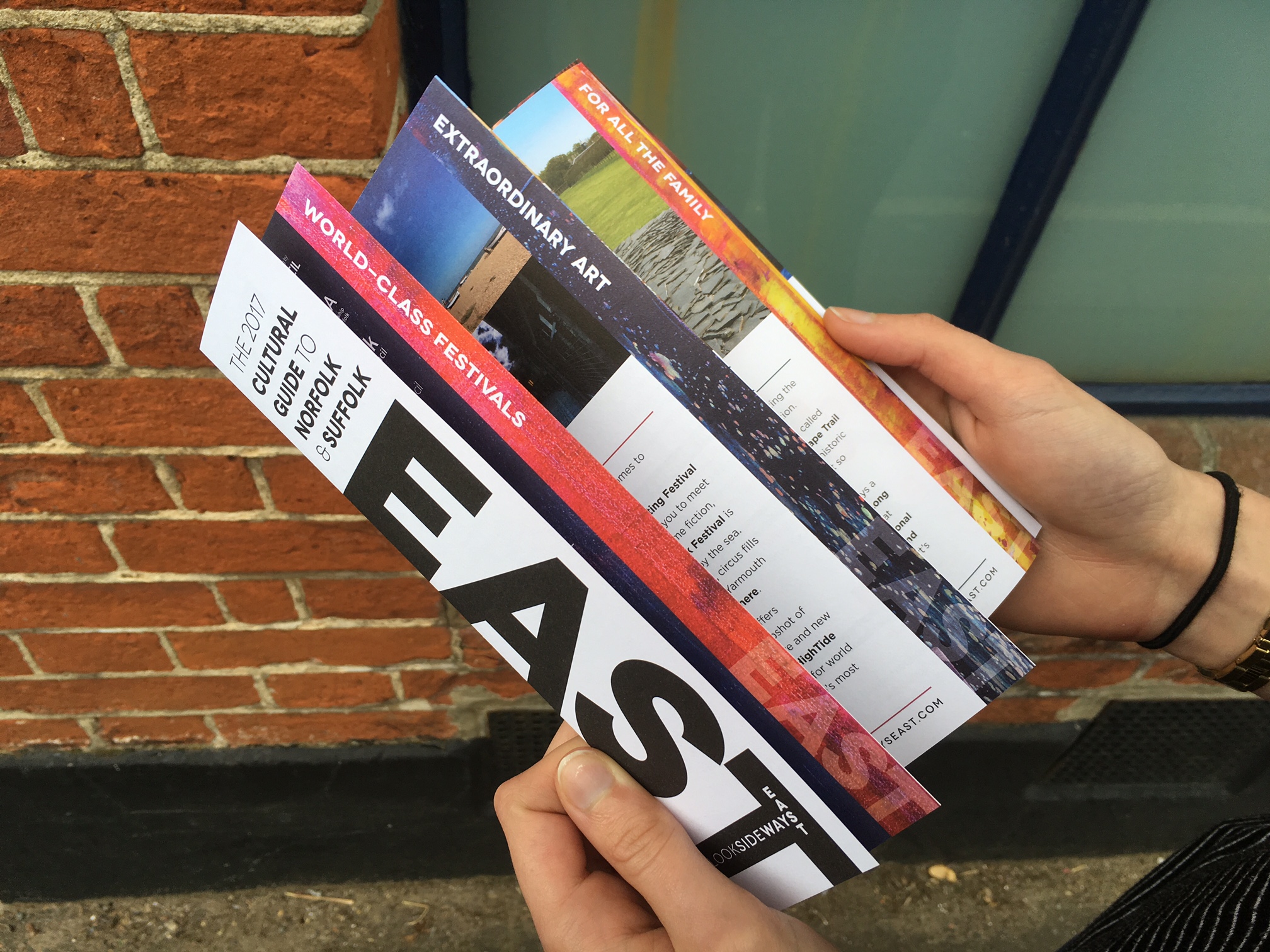 The brand that launched last year is growing and thriving, and this year's guide bears testament to the ever-growing profile of the region's cultural offer. 
This new format (which includes an innovative concertina-fold no Springer or project stakeholder has seen elsewhere) focuses on three themes rather than the nine events of 2016. This means that, as more cultural highlights are announced throughout the year, the Look Sideways project can support them in reaching new audiences outside the region.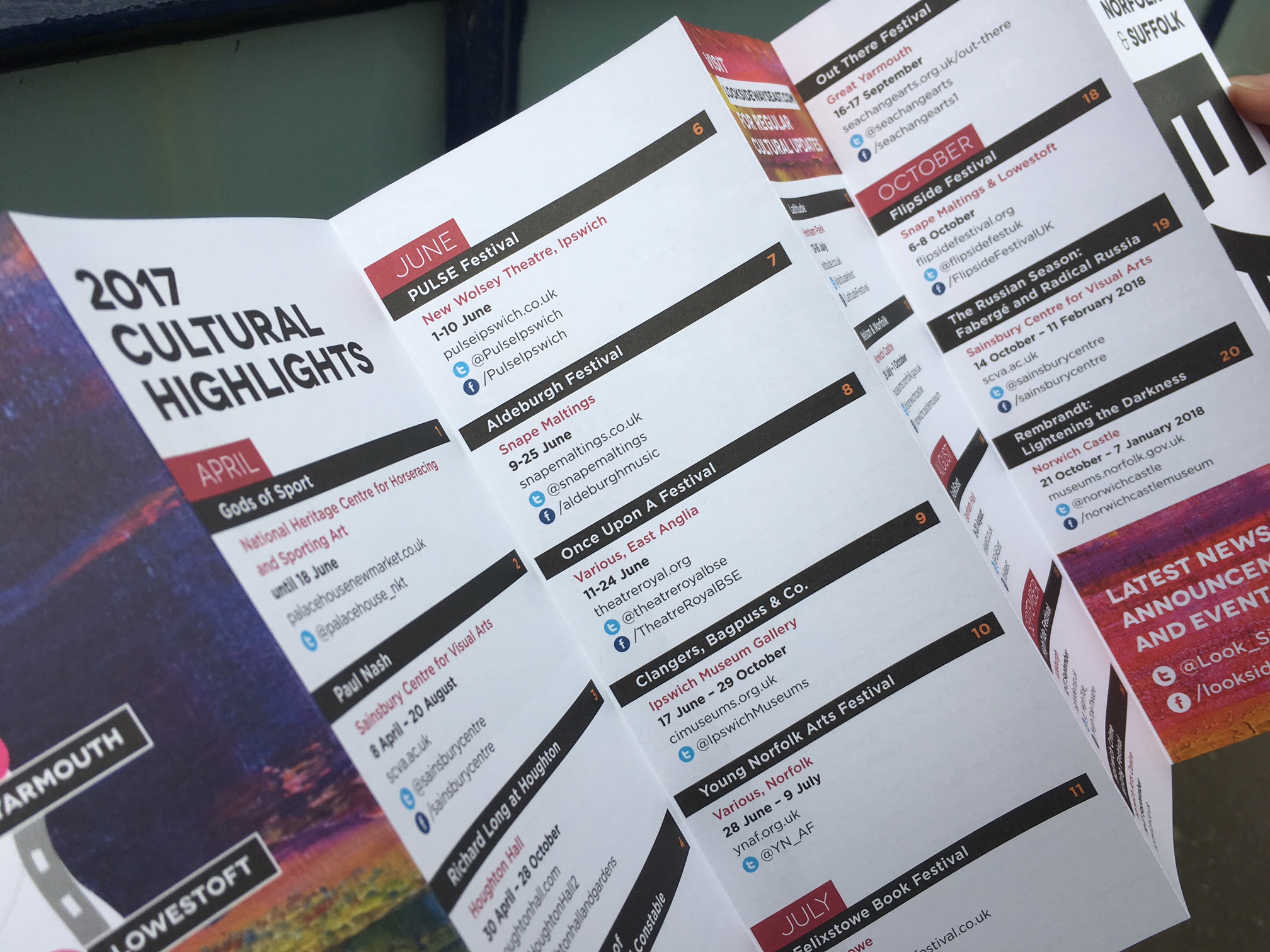 You may see the guide at a venue near you! 
We're distributing it on the ground in Norfolk and Suffolk, and working with partnership networks across Kent, Cambridgeshire, Essex, the East Midlands and London (areas all rich in our cultural tourist target audience) to spread the word as widely as possible. 
This activity is also supported by targeted digital advertising across Facebook, Twitter, Instagram and Google Display Network to remind audiences of the cultural life of the region across multiple touch-points.