I have always been a sucker for a musical.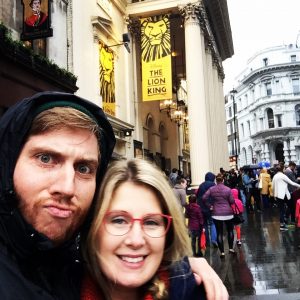 And I have been going on about seeing The Lion King for at least the last five years (my fellow Springers will testify to this). Recently I finally got round to organising myself, and last weekend we set off for London's West End.
Well, what can I say? It was definitely worth the wait. The anticipation makes the little hairs in the backs of your arms stand on end, while you sit waiting for the moment when the animals make their way to the stage. Then Circle of Life starts and grown men are reduced to tears. From the scenery, lighting and costumes, to the actors and the music, everything about this production takes you back to being a child and immerses you in their world.
A big part of my fascination with modern musicals is the incredible techniques they use to make the relatively small space of the stage change without you really noticing. The imaginations of the teams of people that go into creating the show and their ability to make it all appear so seamless is incredibly inspiring and testament to why this show has been running for so long. Plus … it's all real! There are no blue screens and CGI tricks here. Technology has become so ingrained in our lives that it's a very welcome change to be told to 'turn off your mobile phone'.
It leaves me thinking about what Spring and our clients can learn from this. Well … our clients want to take their customers on a journey, they want them to be inspired, they want them to feel something and they want them to want to tell their friends. Often we are lead to believe that technology holds the answers to many of these challenges, and sometimes they do. But it is worth remembering that technology is no substitute for a real experience. With people becoming more aware of the time they spend on their devices, there's never been a better opportunity to think beyond the tech, look up and create real-life experiences with lasting memories.