It's been a busy few months for Spring and sports equipment manufacturer Mark Harrod!
In preparation for Mark Harrod Ltd's tenth anniversary, we have been working intensely on their 2014/15 catalogue. And we're delighted to say that it's now available.
It's their biggest catalogue yet with a whopping 136 pages and a completely revitalised football goals section, making it a lot easier for people to navigate through categories and find the best goal for them.
Goals are their biggest focus. They offer over fifty types of goal in variable packages from 11-a-side to Futsal, and the football section takes up almost half of the catalogue so restructuring this this was quite a task!
The new football goals page design makes the range clear to navigate, and encourages people to purchase packages which are much better value for money and provide everything that they need.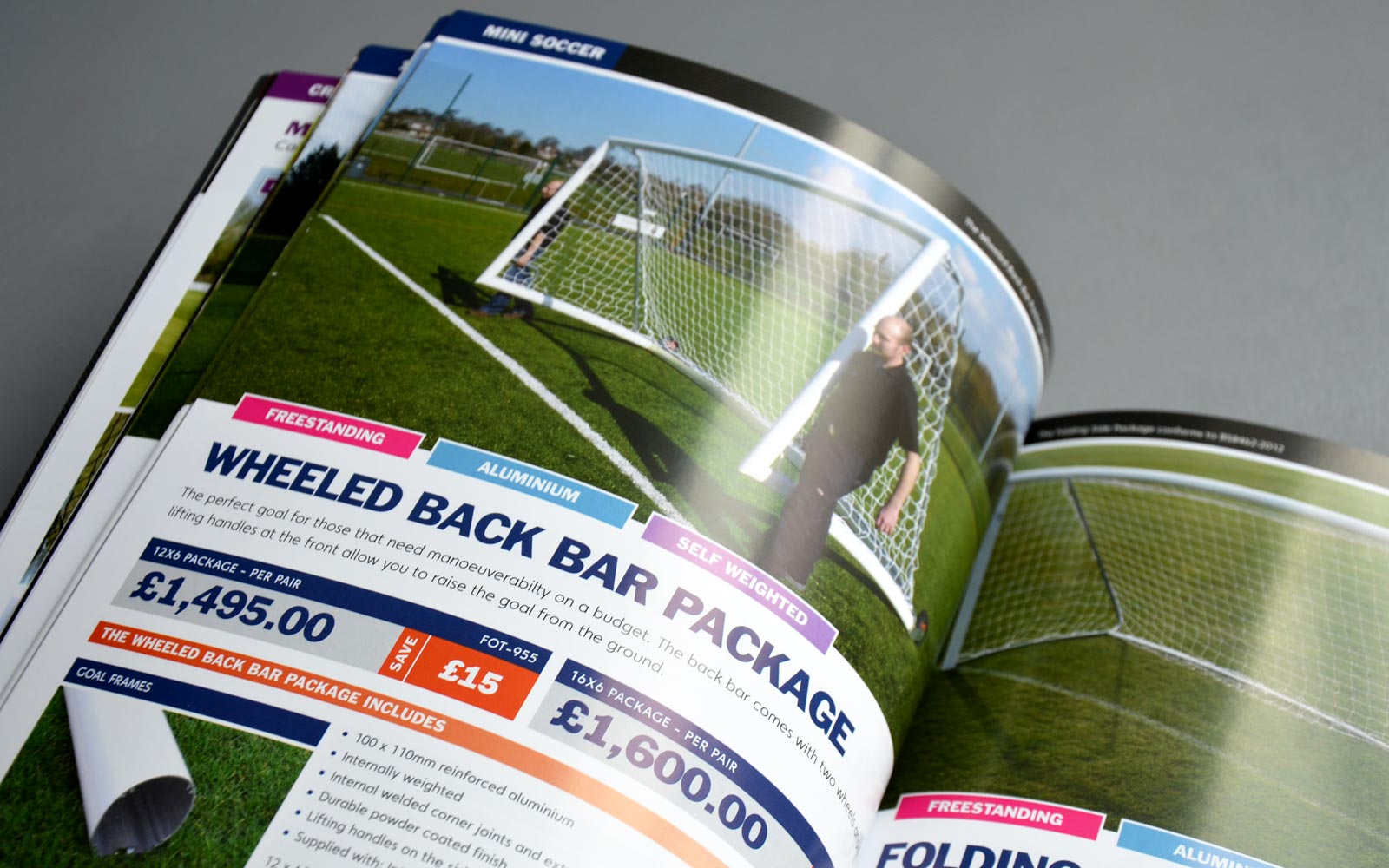 As you'd imagine, this is by no means all that has happened for Mark Harrod this year. They have just moved into a much larger premises in Beccles, so they can expand their netting department, employ more staff and significantly increase the number of goals they can manufacture.
A new shop means customers can buy smaller items such as training accessories and line marker paint, as well as speak with the experts.
This, alongside the recently expanded factory in Stafford, a fleet of vehicles and Mark Harrod himself being a SAPCA representative to the BSI committee means Mark Harrod Ltd are ideally placed for another excellent ten years.