Mark Harrod is one of the UK's leading sports kit manufacturers, and as Britain enjoys another summer of sport and schools prepare to refresh their facilities for the next academic year, we have launched their new website.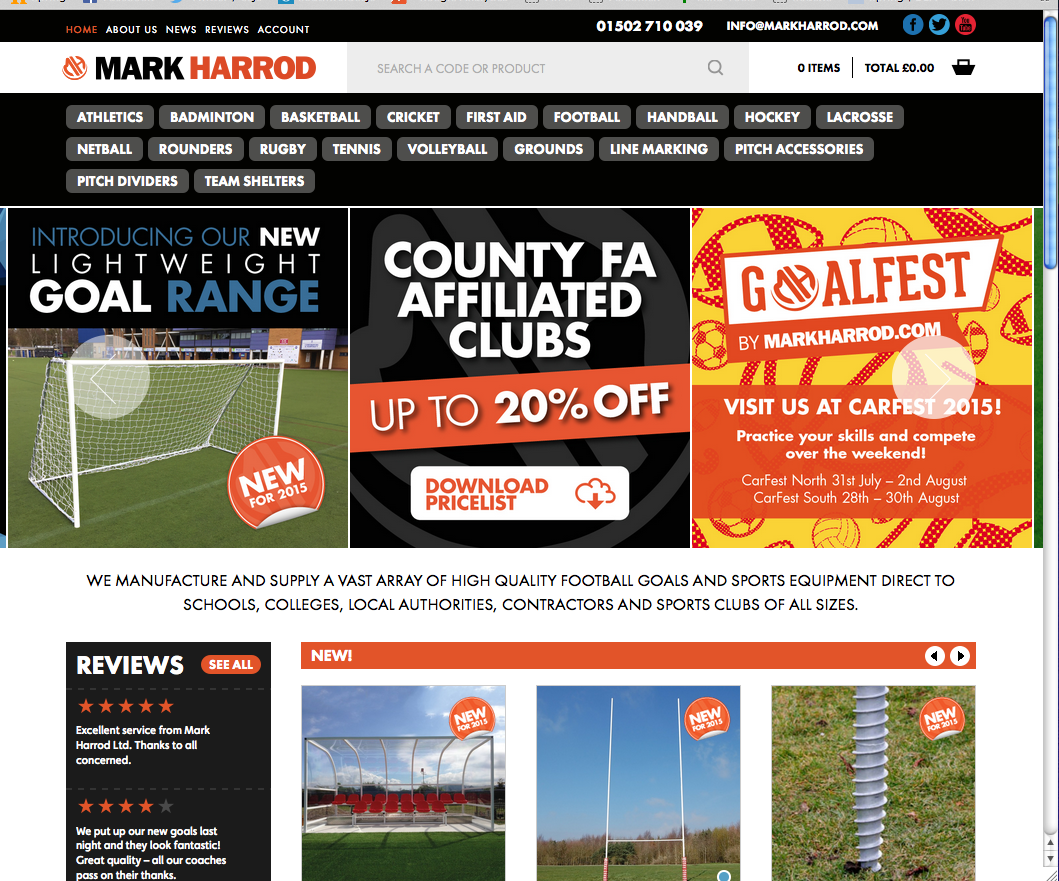 This replaces the site Spring launched for Mark Harrod back in 2008 – we're a close knit team between the two businesses, with Spring creating their print catalogues, exhibition materials, advertising and social media as well as working alongside them to develop and deliver a sales and marketing strategy.
Naturally the site's fully responsive across standard browsers, and it has been designed with visitors in mind, ensuring they experience a fast and intuitive journey to the products they need. The website contains far more information for each product than its predecessor, allowing people to make an informed choice to buy on line. The benefit to Mark Harrod of this is a reduction in staff phone time.
Built on a WordPress content management system with serious levels of bespoke design and development, the new Mark Harrod website contains well over a thousand products and gives the sales team plenty of opportunities to cross sell and upsell through recommended products and upgrades.
Mark Harrod is proud to supply football clubs the length and breadth of Britain across all leagues, and for County FAs we have built in a log in area which allows them to access their own discounted pricing schemes across the product range.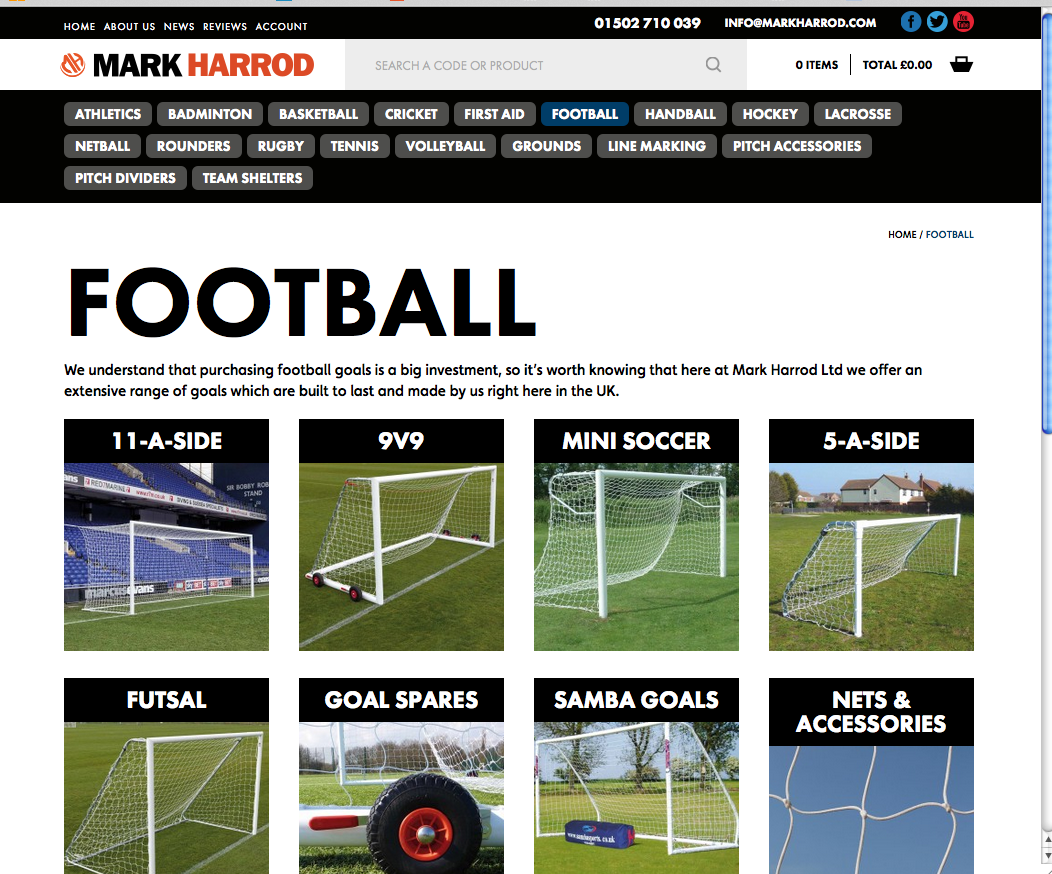 The homepage is search led but still allows Mark Harrod ample opportunity to share news about product launches, charity work, special offers and favourite products.