This is Sean. He's spent the last month or so immersed in the details of 1,000+ pieces of sports kit, so today's a happy day.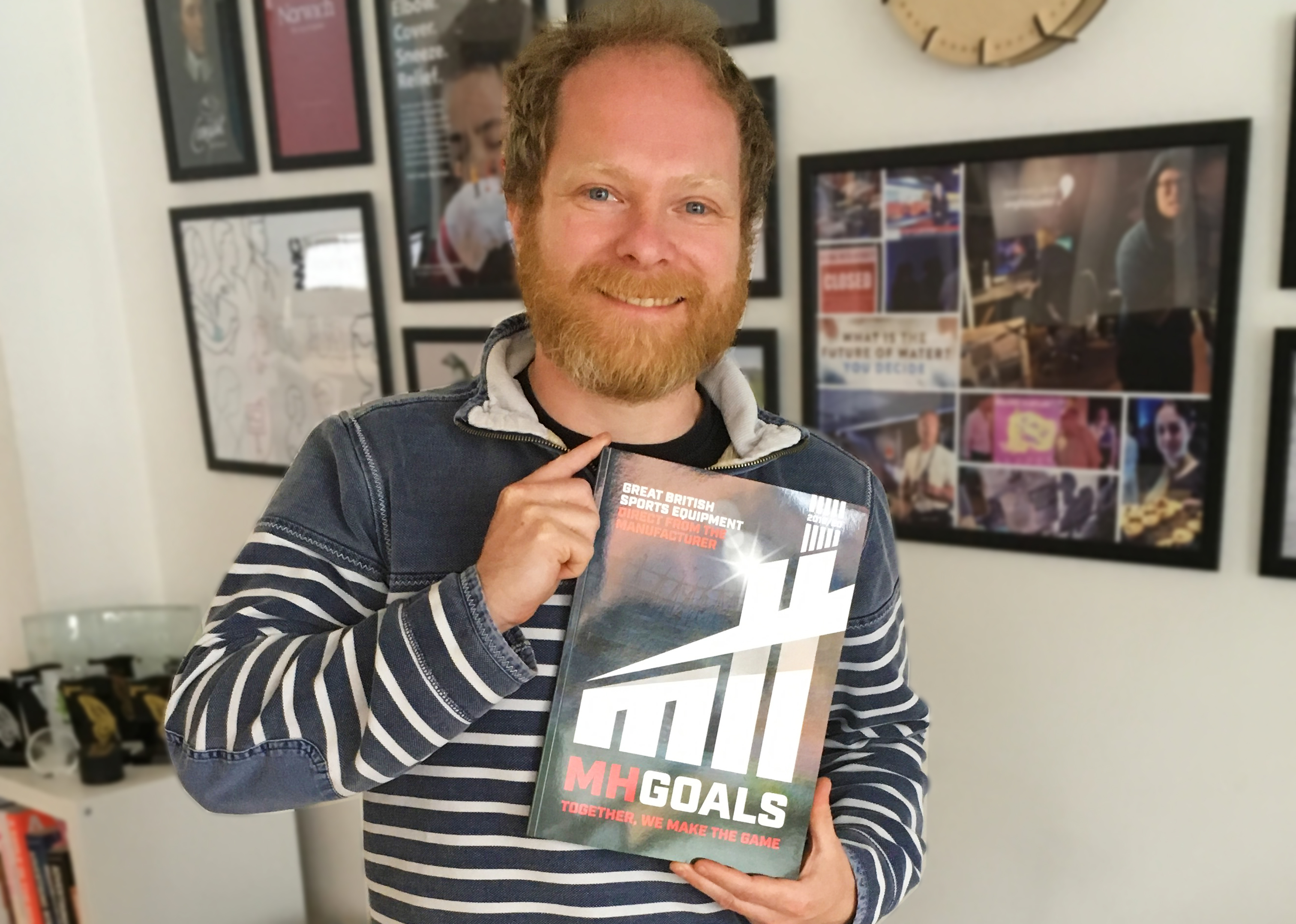 Every year, we painstakingly collate, design, typeset, artwork, proof and manage production of MH Goals's catalogue. It requires focus, detail and stamina, much like the beautiful game.
MH Goals is an industry leader for goals with high-compliance to international safety standards. Hence they supply clubs at all levels as well as education and public realm. In addition, the catalogue contains a vast array of football training kit, and rugby, lacrosse, hockey, basketball, netball – the list goes on.
Because we take as much pride in our work as our clients do in theirs, we ensure that layouts are visually appealing and easy to use. This year we've also updated the design to draw out the brand ID's stripes into a sporty, progressive trope that runs through the whole piece.
And you can say what you like about digital (and we do, and we love it, but … ) you simply can't beat the smell of newly inked pages when you rip open a box of brochures. So today, designer Sean is a very happy man, in every sense.