We love working with brands who are full of innovation and creativity. One of these is our long-term client MH Goals, who make high quality sports equipment that is used at every level of the game from the Premier League to grassroots.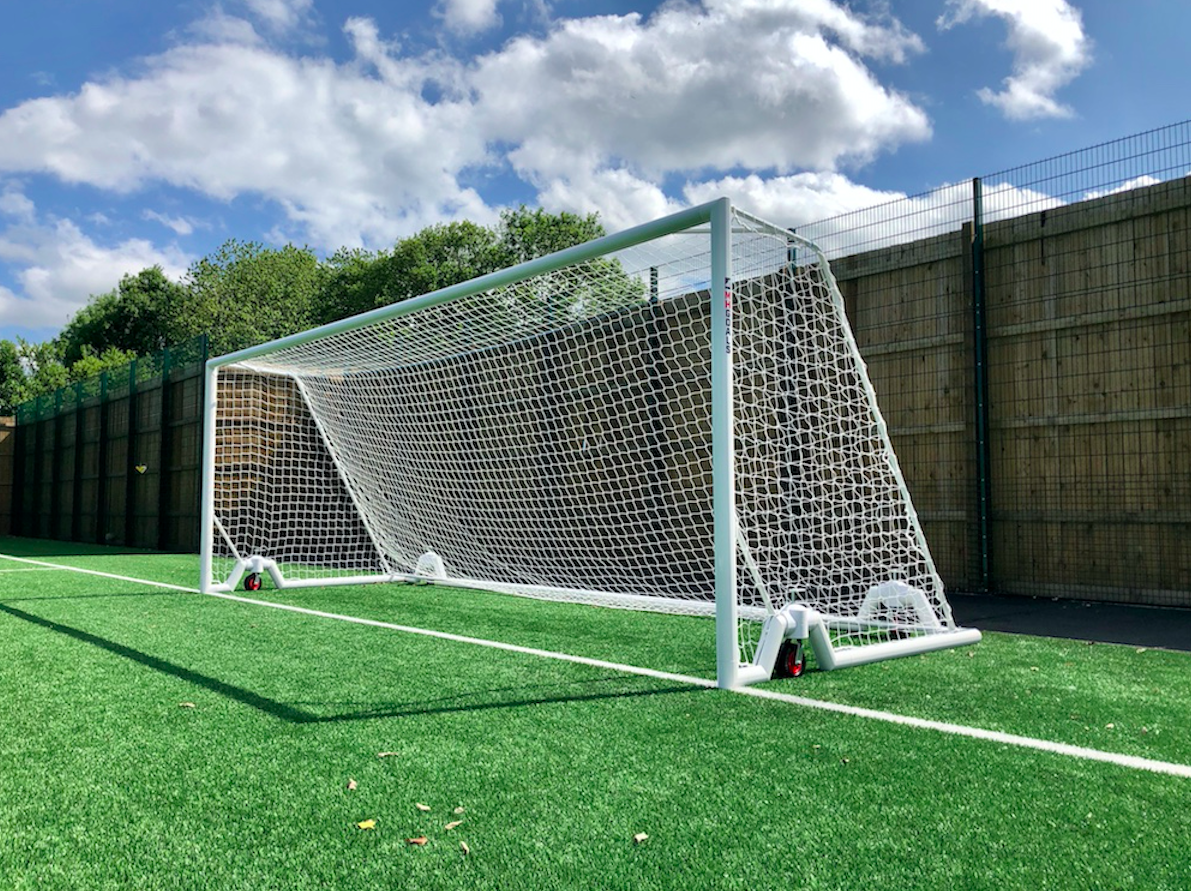 MH Goals is an industry leader for British-made sports equipment with an emphasis on safety, and supply clubs at all levels as well as the education industry and the public realm. 
They've recently launched the Revolution, which as its name suggests is a groundbreaking new goal. 
Most moveable goals are difficult to manoeuvre through narrow gates and accesses, but the Revolution goal uses in-line swivel wheels to make moving around the sharpest of angles simple. It also solves the problem of needing different goals for different surfaces – one turn of the handle gives the Revolution 60mm ground clearance so it can travel easily over all playing surfaces from 3G to the bumpiest of grass pitches. 
At Spring we love discovering new, innovative design, and we think MH Goals has created a fantastic new product, demonstrating the effectiveness of good design.