As Design Business Association members, we are delighted to have had the opportunity to support the influential creative industry organisation by designing and building their new website at cost.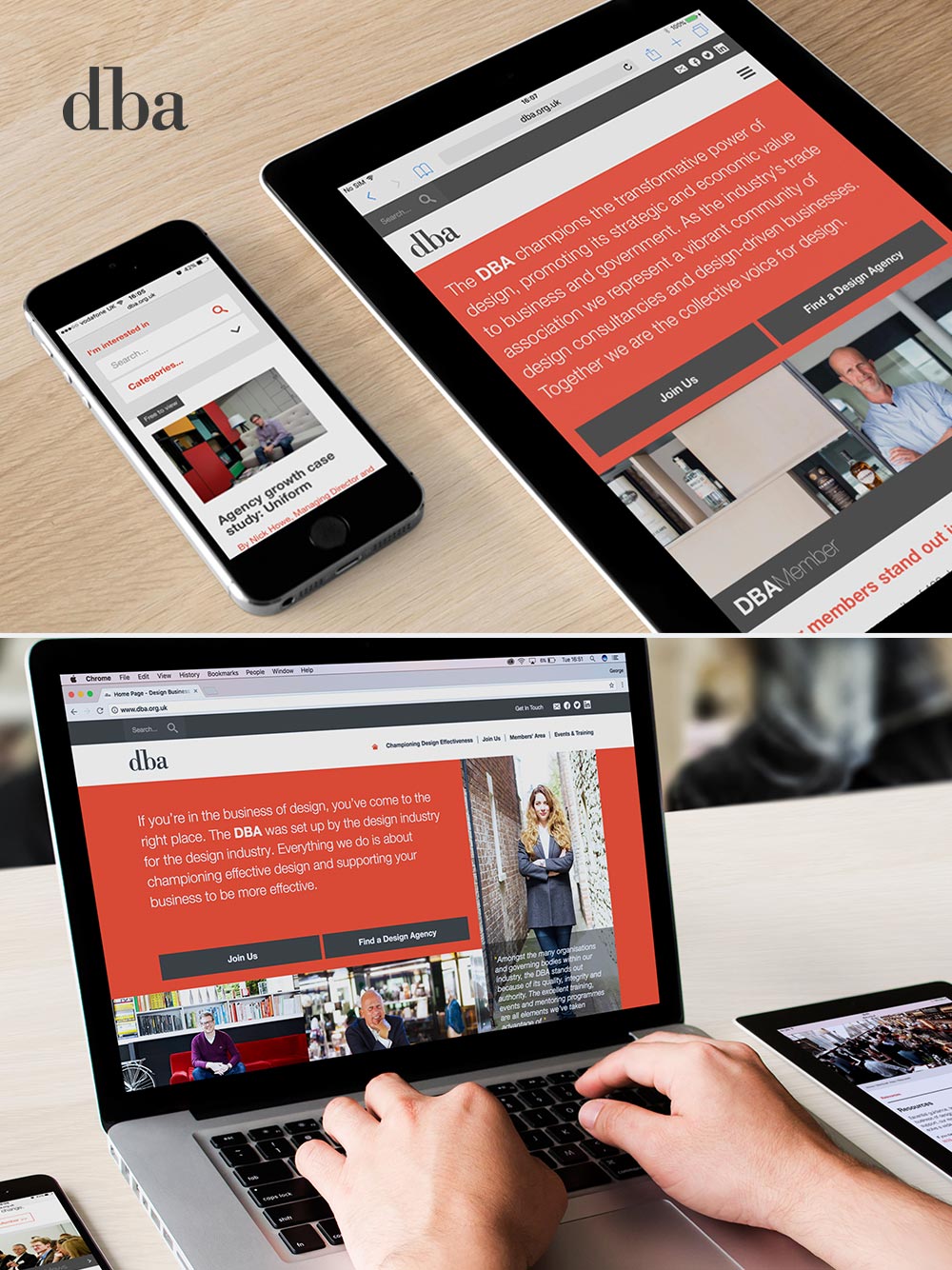 The new dba.org.uk website offers a more streamlined, clean and clear aesthetic and user experience.  The wealth of information and all the essential resources offered by the DBA are retained, and with the new site these are all now far more accessible.
In fact, one of the biggest challenges of the project was to manage the migration of the large amount of existing website content in a way that was straightforward for the DBA content team. The creation of a simple admin area, with just enough features to deal with variable types of content, but not too many to ensure consistency and type hierarchy, successfully overcame this hurdle.
The DBA has reported well above average open/click rates on the members' launch email and the twittersphere response has been very positive, with comments for industry including "@dbaHQ you are looking good #proud", "Looks good… BIG improvement!", "…lovely new website" and "All squeaky clean and looking lovely… well worth an explore".
Design Business Association CEO Deborah Dawton says: "The DBA exists to champion design as a driver of business growth and reputation, and our new website demonstrates our authority. The scale of the project was met with enthusiasm by Spring who managed us through the transition effortlessly. They were a delight to work with, professional, responsive and rigorous."
Erika Clegg, co-founder and creative director of Spring says: "The DBA is one of the most important voices for and of British design, and leads the charge for design to be integrated into business at board level. The organisation had been too busy focusing on this important work for years to update the website – so when the time came, I was delighted that I could offer Spring's web design and build services at cost in support. The outcome of the project is a great success and will undoubtedly power more growth in influence and scale for the DBA."