This week we were on hand to help promote the official designation of two Quiet Lanes in Suffolk, one in Snape on the east coast and one in Glemsford in the west of the county.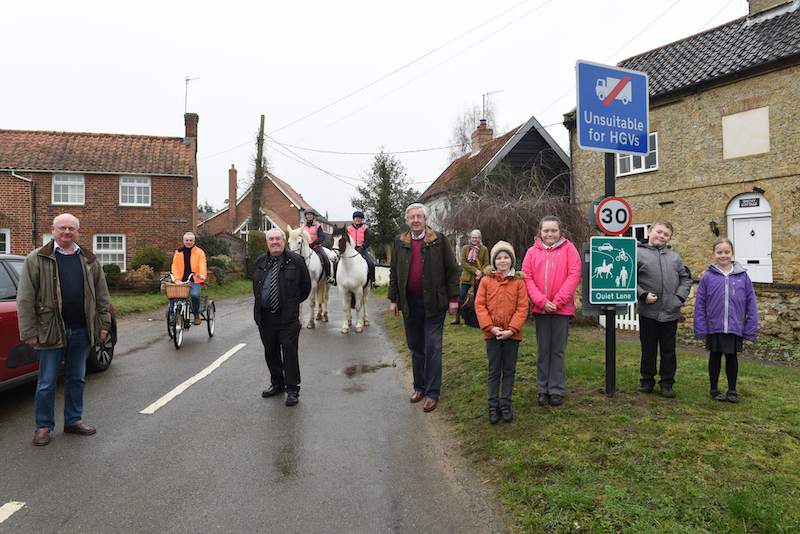 A Quiet Lane is a nationally recognised designation of single-track road (i.e. no line markings), typically with less than 1,000 vehicles using it per day. They are routes where visitors and locals can enjoy the natural surroundings and use them for activities such as cycling, horse-riding, jogging and walking. However, the idea is not to restrict motor vehicles on these rural routes, but to encourage considerate use of the road, so they can be shared and enjoyed by all.
We are working with Quiet Lanes Suffolk to raise awareness of the project, both amongst the general public, and with parish councils across the county to encourage them to get involved. We have already created a new brand identity and website, as well as upping their social media presence. We are also providing PR support, which kicked off with a launch event in Snape, the site of one of the first Quiet Lanes. As well as gaining live coverage on BBC Radio Suffolk, the East Anglian Daily Times and ITV Anglian News were also in attendance to cover the story.
Quiet Lanes Suffolk is a county-wide project supported by Suffolk County Council's Suffolk 2020 Fund, the East Suffolk Community Partnerships and the East Suffolk Greenprint Forum. The aim is to benefit everyone who lives in, works in and visits our county, by creating Quiet Lanes to encourage the use of more active forms of travel such as walking, cycling and horse-riding. Not only will this improve people's wellbeing it will support the drive towards making Suffolk carbon neutral by 2030 in response to the climate emergency.
It's a worthy goal and one which we are looking forward to supporting over the coming months and years.