This week, Spring has officially become a Living Wage employer. The Living Wage is a voluntary agreement by 433 employers (with more joining) across the UK that we will pay our staff a sum calculated by the Living Wage Foundation to cover the cost of living.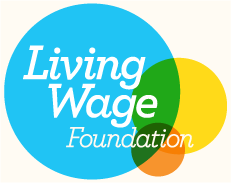 Of course most of our team earn much more than that, but where it really makes a difference is for career starters. This area of agency life is often very low paid, in exchange for good CV material. But the fact is that many young skilled staff start work with a hefty burden of debt, so it's our belief that we should work together to alleviate their financial  risk as far as possible.
The scheme is independent of government but has cross party support.
Rhys Moore, Director of the Living Wage Foundation said: "Living Wage Week is about employers taking a lead and tackling the problem of low pay. The Living Wage has become a must-have badge of honour for employers.
"By looking out for the Living Wage badge you can now choose to support businesses that are doing right thing. It works just like Fairtrade and will grow even faster with consumer support."
There are just fifteen accredited Living Wage employers in the East of England so over the next few months we'll be encouraging businesses we encounter to commit.