Our community matters to us, and we undertake a sizeable amount of pro bono work for deserving causes for whom our input might just make all the difference. So as we celebrate the beginning of a new year, we take a look at a few of the projects the Springers undertook in 2016 to help the East Anglian community.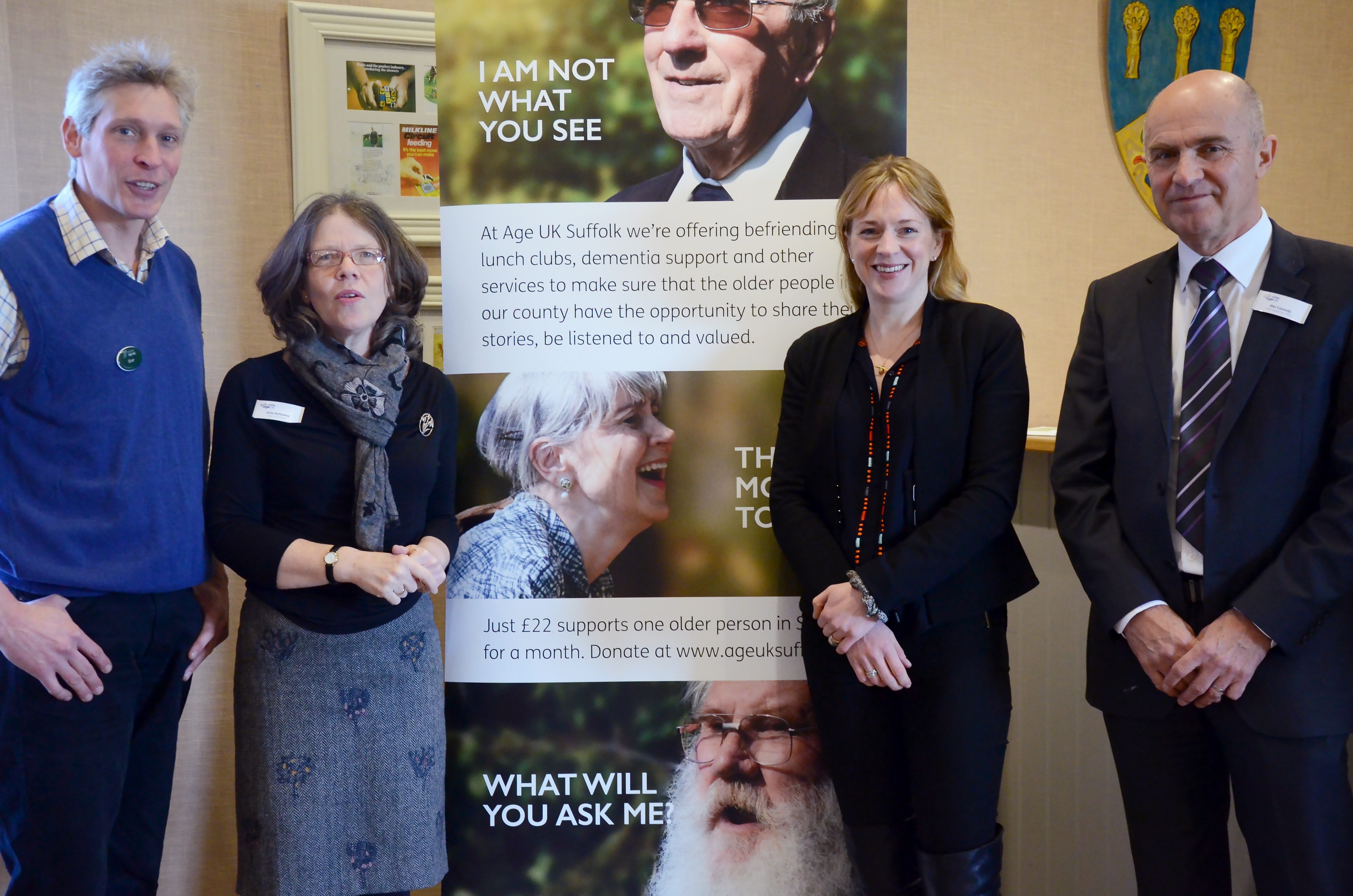 Towards the beginning of the year, Spring began work with the Cromwell Museum in Huntingdon, of which Erika was a trustee. The museum was in the process of splitting away from Cambridgeshire County Council and on its way to becoming run by a board of trustees and self-funded, as well as undergoing much-needed renovations. Spring donated the rebrand strategy and design, incorporating a logo featuring Cromwell's hat, new website, and print and digital publicity materials.
As is clear from the large amount of work we do that involves cultural organisations, we feel very strongly about supporting the arts. Since it was founded in 2008, Spring has supported the Southwold Music Trust, of which Erika and James are also trustees. Last year our support came in the form of creating promotional material for their year-round event calendar, the Southwold Concert Series, as well as funding a piece of equipment for Southwold Primary School's choir.
March 2016 saw the launch of a project for Age UK Suffolk that had been four years in the making, for which the creative strategy, direction and post production were all donated by Spring. Spring's co-founder Erika got the idea for the campaign in 2012 when she discovered how poorly this vital charity ranked for support in Suffolk; out of all the county's charities, it was placed at just number 14. Launched to coincide with Spring's 10th birthday celebrations, the 'There's more to me' campaign aimed to reposition later life as the compelling collation of everything that has happened to an individual.
Spring created a promotional film, introducing a group of older people who each describe in one phrase the life experiences they have had that have made them who they are – 'I'm every song I've ever heard", "I'm every lover I've ever held". Together these illustrate how older people have stories and experiences that we should all value and set out to break down barriers between generations. We also supported a strategic programme of engagement with schools, to facilitate conversations between children and older adults and help them understand each others' stories.
As well as this, Spring gave PR advice, helped to organise the official launch event and consulted with Age UK Suffolk to help them execute the campaign with maximum impact. The campaign has beaten all targets and raised £57,000 up to December 2016, equating to supporting 215 older people.
We also worked with Rural Needs initiative, Flourish, headed by Lady Claire Euston and LEP chairman, Mark Pendlington. Spring created their positive-minded brand, including name and design, and this work continues with them into 2017 when we will support an investigative consultation across Suffolk.
In 2017, we'll also be working with Lowestoft-based charity Access to raise awareness of the growing issue of rough sleeping across the county. This is an ever-present problem and one that many people ignore. We'll be making this impossible via a targeted, audacious and controversial campaign. More to follow …
Spring is not just about commercial growth. We actively believe that we have a moral obligation to contribute to society and are pleased to support our local community with our skills and facilities. We are certain that 2017 will provide us with even more opportunities to do so.