If you were watching the undercard fight of Warrington vs Ceylon between Craig Poxton and Lyon Woodstock last month you may have seen a familiar name in the ring.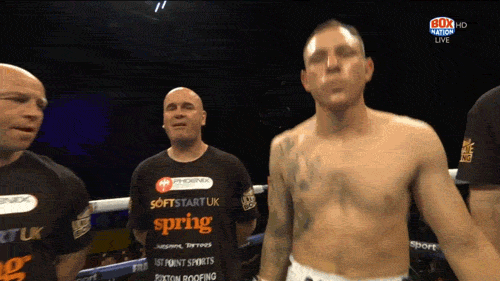 Craig is a Lowestoft fighter who trains at Ultimate Boxing, a gym also used by Spring founders Erika and Simon. Now one of our clients, Ultimate Boxing is growing across Norfolk and Suffolk, teaching boxing and boxing-based fitness to all members of the community. Owner Matt Smith offers expert coaching at all levels, from complete beginners to professional fighters such as Poxton, and also runs general fitness classes to improve cardio, help weight control and build strength.
Making boxing accessible to everyone is Ultimate Boxing's ultimate goal. It provides tailored off-site training for schools, colleges, hospitals, councils, community groups and companies, and encourages people who are excluded by traditional boxing clubs, or who feel uncomfortable in larger chain gyms, to take their first steps in this exciting and rewarding sport.
Sadly on this occasion Poxton wasn't victorious, losing on a judges' decision at the end of an epic fight over ten, hard-fought rounds.