Today we held one of our fabulous discussion lunches, where we bring together a small group of interesting people to thrash out a knotty issue.
Today's topic was 'How will we turn this ship?" – and the brief we sent to our lunch guests beforehand read as follows:
As time goes by, it can be hard to react quickly to new opportunities, ways of working, competition or expectations from our customers. There might be embedded behaviour in our people that needs a shake out. Our vision may need to be redefined. Our supplier and customer relationships could have become formulaic. We've unwittingly closed the door to new opportunities.
And the world isn't waiting for us. It's changing faster than ever. I don't need to say how damaging stagnation is for us and our brands.
Recently I've spent a lot of time helping some great businesses, charities and organisations regain their purpose. Clarity is often lost as time goes by. In these sessions it's struck me that an afternoon put aside to get a fresh perspective is time extremely well spent.
So on the 2 May we will be talking about staying nimble.
Putting it simply, if your organisation has genuine value to the world, it will have to adapt to survive and thrive. We will discuss evaluating the world we operate in, redefining purpose, helping our people to grow with our businesses, adapting how we engage our customers and regaining their loyalty.
Our guests: Richard Anscombe from Atlas Fram, Richard Prentice from Durrants, Brendan Kierney from Dance East and Jerwood DanceHouse, Simon Hill from Alexander Hughes and John Dugmore from Suffolk Chamber, were joined by two Springers, Jess and Erika, and creative consultant, Greg – fresh off the New York red-eye.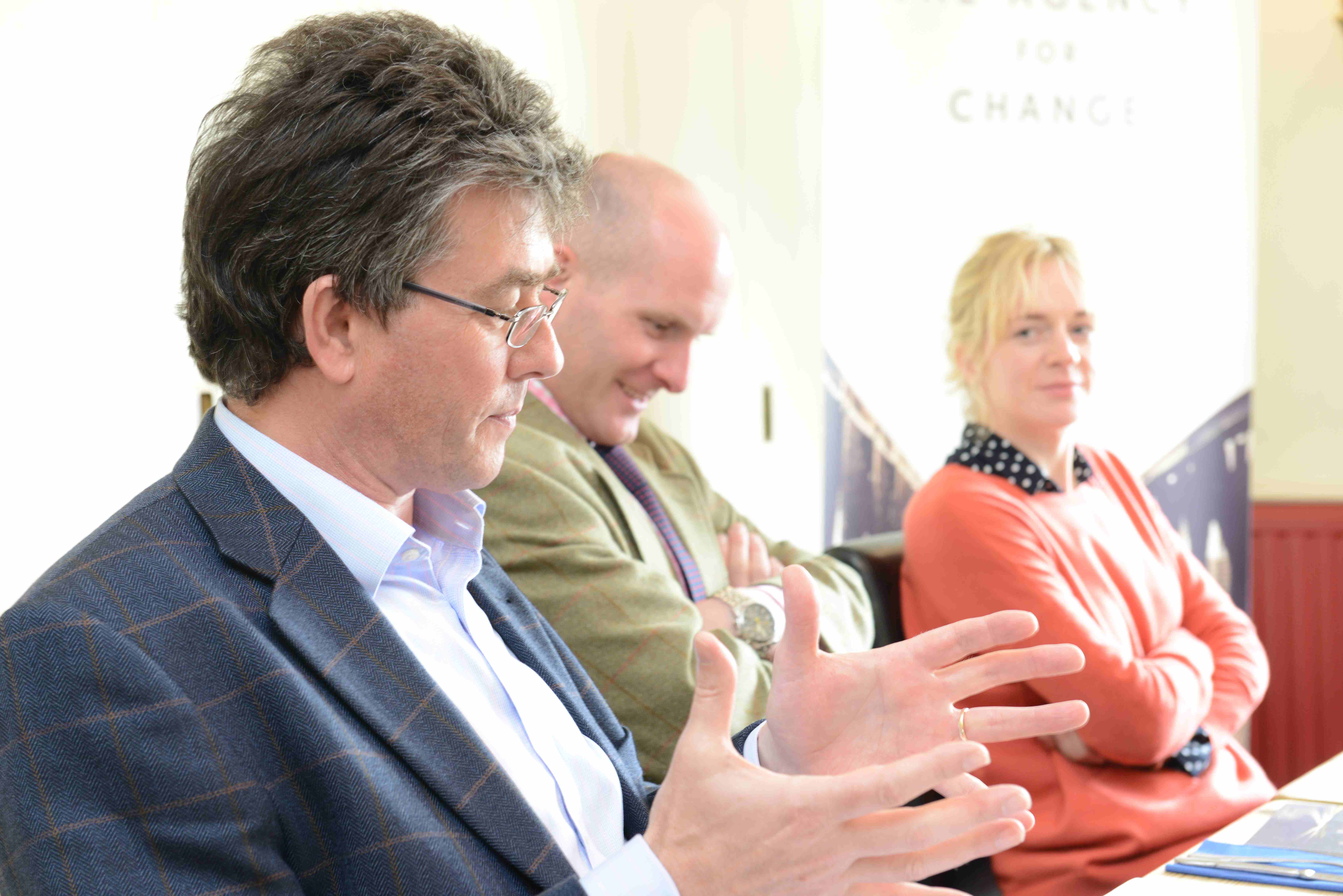 Our wide ranging discussion took us down a number of interesting roads. We talked about the new 'Made in Britain' marque, which has risen from the British manufacturers themselves, and the potential for it to unite with government goals to raise British export figures to an ambitious level. The key to this, we agreed, was alignment – ensuring that all interested bodies have a common goal, an 'agile narrative'.
We discussed our own organisational narratives, and compared notes on distilled messages which would work to motivate our work force as well as set our position in the world. A couple of the businesses around the table had singularly audacious visions, which spurred others into raising their own. A story is fundamental – Greg mentioned how Innocent had launched with a story, which has held firm ever since.
What was abundantly clear is the need to be transparent, to be authentic, and to find out and respond to what people really need. Erika made the point that just as brand customers now have ownership of brand reputation, and expect their chosen brands to demonstrate respect for them, so this carries over into other aspects of people's lives – as employees, as organisational stakeholders, as ambassadors. There is a trend of 'getting back to our roots' which goes with that message of authenticity.
There's no doubt that everyone around the table is ready to inspect their own business thoroughly and shape it for the future. That meant that we had a really inspiring conversation that will undoubtedly lead to progress.