Today, we have launched the website for Suffolk's Raising The Bar Awards, which we have donated as part of our work on the awards.
We are working with the County Council and people from education and business to create the awards, which celebrate excellence, ambition and hard work in schools and colleges across the county.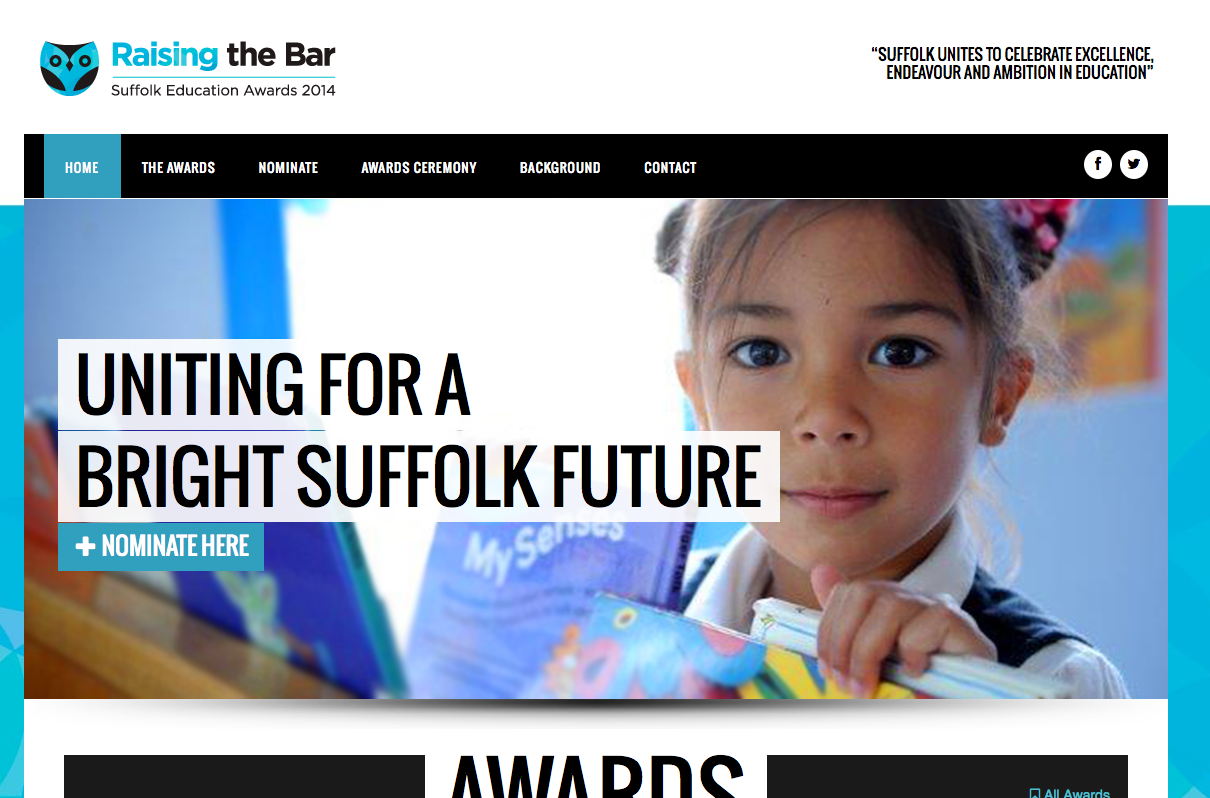 This awards programme is one of the activities that has sprung out of Suffolk County Council's Raising the Bar scheme, which saw the council work with the RSA and others to create a set of actions that will help improve Suffolk's education, and prepare our children for the amazing opportunities due to emerge over the next decade.
It would be wonderful to see heaps of nominations – we know that there are lots of people in our education system who are dedicated, have a great vision of the future and try their utmost to give youngsters a good start. Their endeavours deserve recognition, and we're going to work hard to encourage people to take part and get the praise they've earned.