We are working hard to consider what our clients and friends might need to help them navigate these unusual times, and have come up with a shortlist of services. Some of these are core to Spring's business and some are newly shaped for the current situation.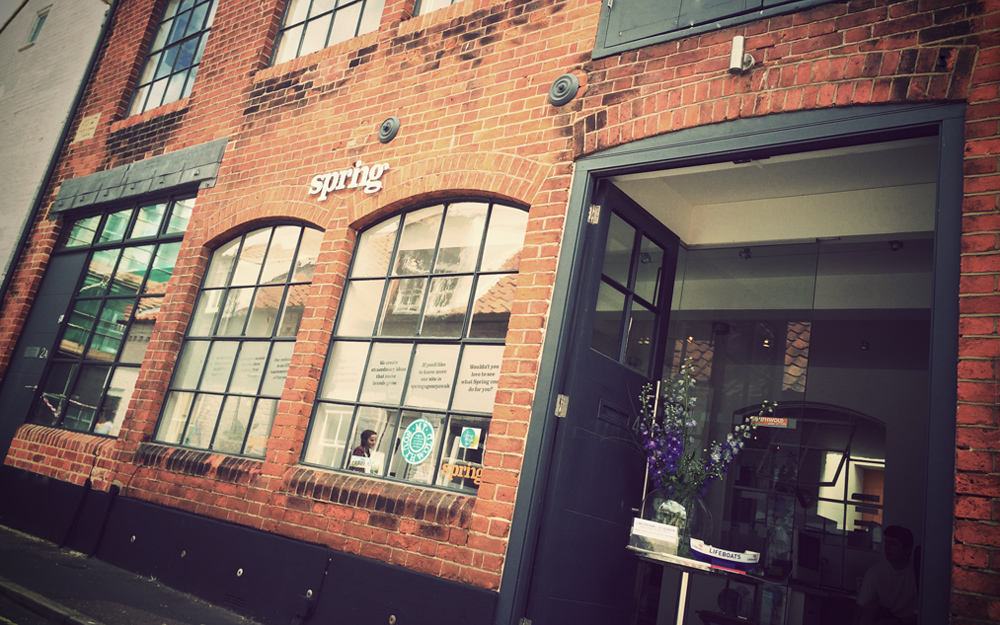 It's an odd time for us all, and how we all respond to the changes will impact the short and long term future of our companies, our colleagues and our communities. So I'm keen to ensure Spring digs into our toolkit of skills and experience to support those around us as far as possible.
People might find a need for:
Crisis communications – Adaptable communications are likely to be needed as changes hit and the unexpected arises – as more people are based at home, feeling tense and on social media, for example.
Corporate culture – It's vital when people are working remotely, companies have reduced direct contact with your customers, and consequently are adapting their services. We can fine tune, help them to adapt and bring it to life where it's needed.
Creative thinking – If people are struggling to adapt, shape their offer, see a way through, a guided brainstorm might well come in useful. It's a stage we always build into projects and we're happy to share our techniques to help other companies shift the block.
Content marketing – Now's the time to be really present on line, with relevant content that keeps relationships going, shows understanding of the current situation and displays realistic optimism for the future. Writing, infographics, video editing and other content can all be generated by our team, as can delivery, seeding and paid advertising.
Community engagement – The heart of our culture is communities of all shapes, sizes and interests. If someone's role requires engagement, it's going to have to be done differently for a while. Spring can help people really get to the heart of the groups that matter most to them.
Brand communications – This is not a recession, it's a shock. If recession comes next we all need to be strong enough to push through. If an organisation's brand has been cause for concern to a while, this is a good time to audit, reposition, design and get the tools in place to build that strength.
Continuity communications – Without spending too much money businesses can keep up a hum of communications that will be easy to build on when we are out of this stage of rapid changes.
How does it work?
We can offer all of these as ongoing strategy and service, training modules, workshops and mentoring.
Our team is working remotely but highly connected through our own Ethos, so it's business as usual, even if the work we do has a shifted focus.
We are willing to discuss terms to support clients' short and long term cashflow.
To find out more, email erika@agencyforchange.co.uk or call 01502 726161.