Design Week's 2016 award judges have shortlisted Spring's wayfinding and signage for DanceEast.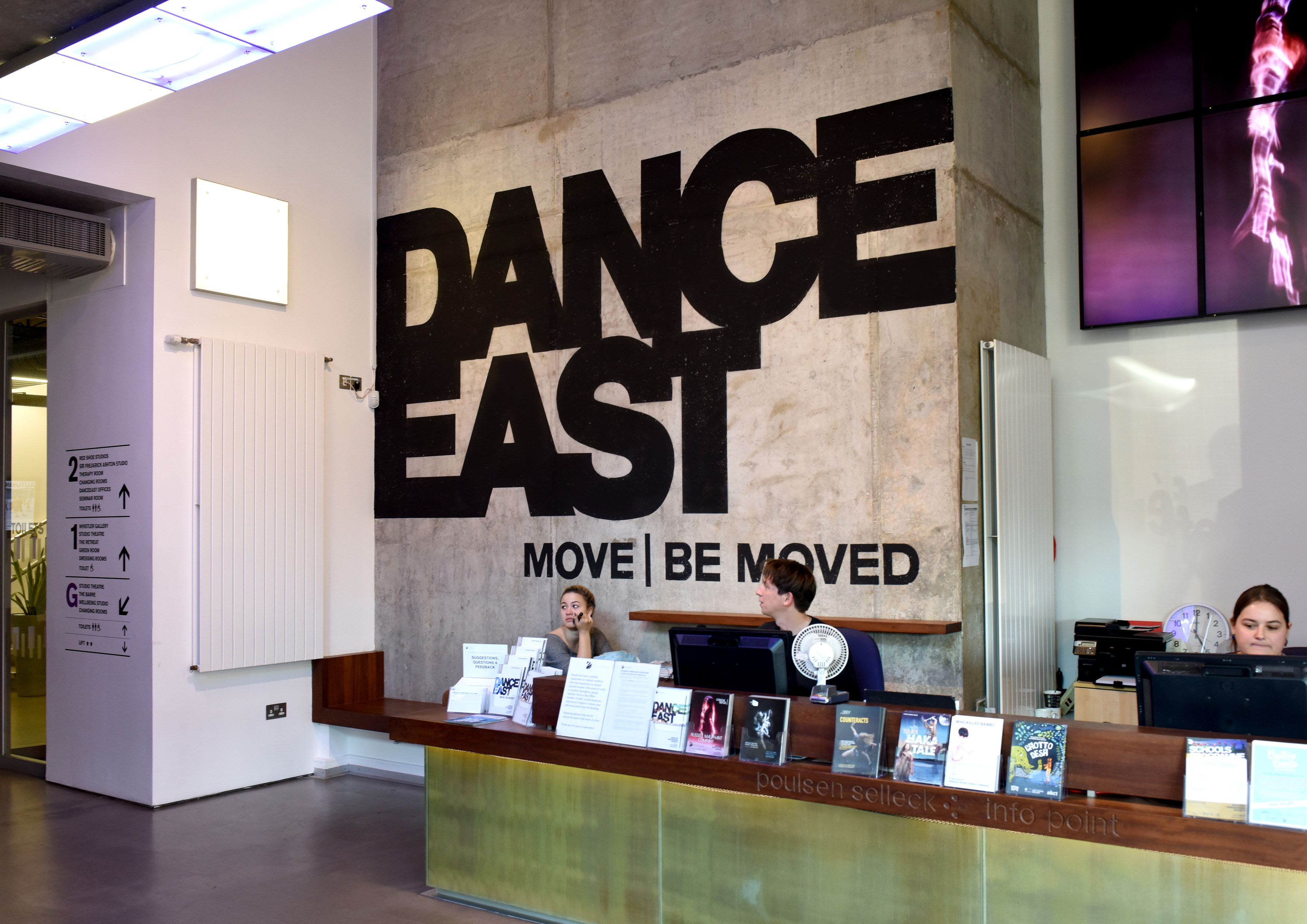 We are delighted that this project – which has been a true creative partnership between agency and client – has been recognised in these high profile and respected awards. The work has certainly proved transformative for DanceEast, helping to raise the profile of their iconic home and also of their performance and education work. Audiences are growing and increasingly DanceEast is a regular feature of cultural conversation in the East.
That's the success of this project encapsulated – but there's no denying that a prize on the night of the Design Week awards would be a wonderful reward for the whole team, and we're looking forward to the 14th June's party.