On Thursday 15th November the DBA hosted its concluding Small Giants event, marking the culmination of a national tour.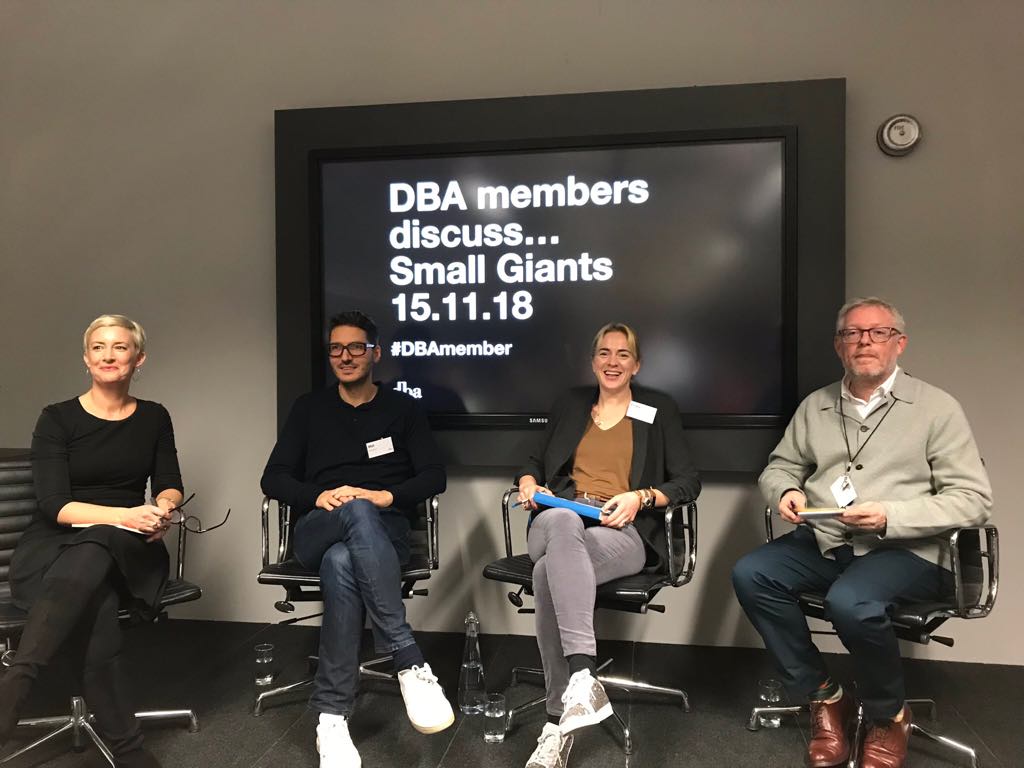 The term 'Small Giants' was coined by Bo Burlingham, the American author who focuses on companies which 'choose to be great instead of big'. As someone who has consistently resisted the pigeon-holing of businesses like Spring based on headcount by focusing instead on value-creation, this is an exciting conversation to be having.
The DBA invited Mat Heinl, CEO of Moving Brands; Peter Mills of Brand Ethos and me to share our own perspectives. We were chaired by agency positioning specialist Emma Collins. Imagination invited us into their fabulous rooftop conferencing space. The audience was made up of the owners, directors and development teams of agencies, representing some of the largest and smallest businesses in the industry.
It was a great opportunity to talk about Spring's transformation over the last two years, with our introduction of Personal Development Plans and mentoring, and Ethos, underpinning our increased and determined emphasis on people's skills and growth. I was happy to make the point that transformation like ours is never easy. but focus and resilience ensures that the outcomes make it worthwhile – and that as the Agency for Change it's good to demonstrate that we have walked in the same shoes as our clients.